5 Reasons to Get a Tylko Shelf in Your Kids' Room

Finding perfect-fit furniture for the playroom is easier than you think. Safe, sturdy and stylish, Tylko shelves make storage for kids' rooms that parents and kids alike can enjoy!
Toxic materials. Tip-overs. Poor quality and pokey edges – finding furniture for the kid's room can be a minefield. Tylko knows that parenting is hard enough and finding furniture that fits perfectly, is safe and looks great at the same time shouldn't be part of it. Here are five reasons why choosing Tylko for your children's room is a no-brainer: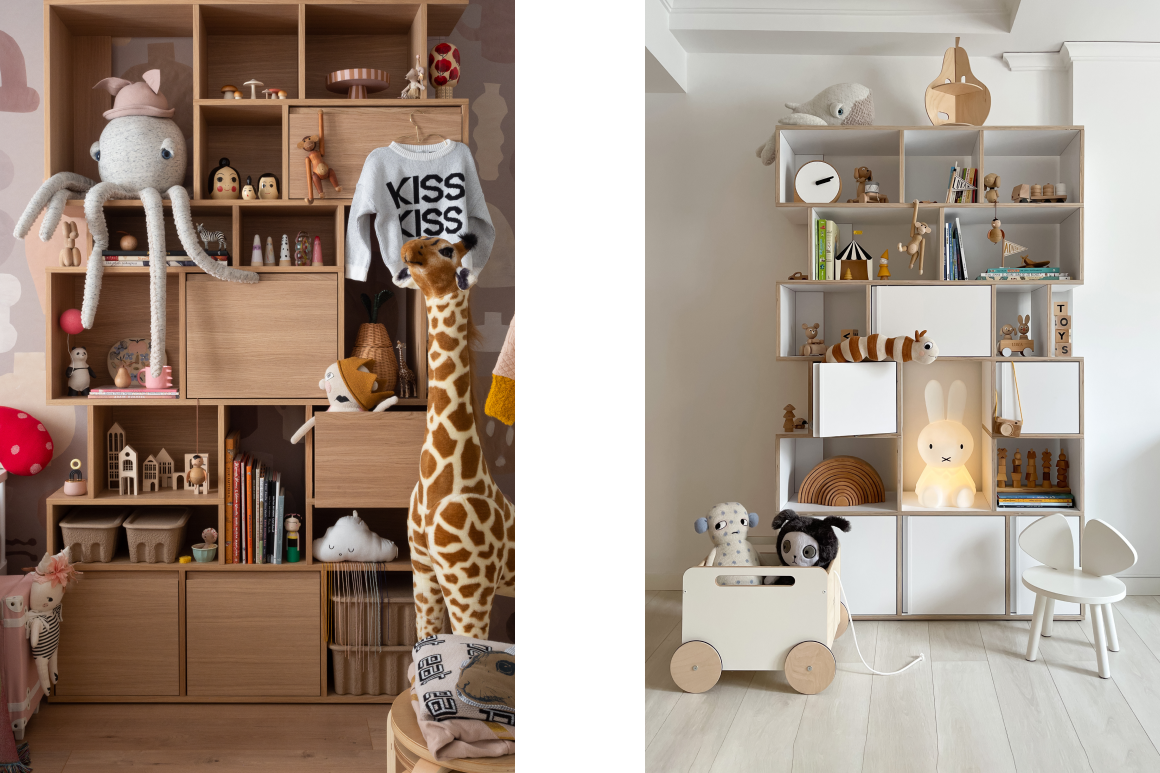 They're Fun…and Functional
Kids' rooms – like kids themselves – are often smaller, so having the option to design custom shelves according to the space at hand is a massive benefit. Thanks to our easy configurator, you can select the height and width that fits your space precisely, then add doors and drawers as needed for extra storage to help keep toys tucked away – so you never step on another Lego again.
They're Safe
Kids are natural explorers, and a tall shelf to a tot can become an irresistible jungle gym to scramble up. We know how important safety is to parents and designed our shelves so that worry never enters the equation when buying a bookcase for the kid's room. Here's how our shelves tick the safety boxes:
Our shelves are made from all-natural, high-quality wood.

Every edge is hand-polished with natural plant oil – non-toxic, and scratch-resistant.

Every handle on the doors and drawers has rounded edges for safety.

And, we include free wall fasteners and universal screws to all shelves above 150cm and advise how to attach them to the floor or wall to prevent tipping.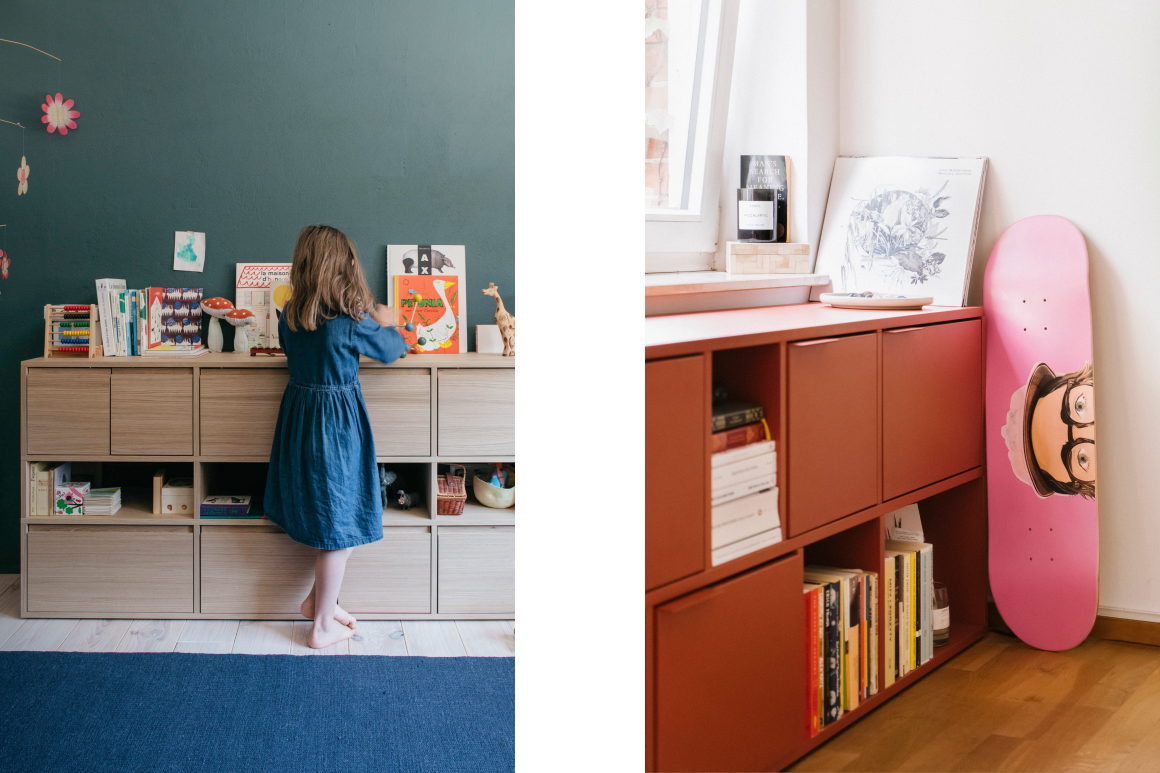 They Let Littles Make Their Mark
Nothing is more exciting to a child than making something they can see come to life in front of their eyes. With our design configurator, kids can participate in the design of their own shelf – from picking the colors and choosing the doors and drawers… to even seeing it projected live with augmented reality in their room! Plus, a kid- (and adult) friendly interface means clicking and tapping your way to fab furniture is child's play – literally.
They're Super Easy to Assemble
With clearly-labeled boxes and personalized instructions, your child's custom bookcase comes together in a snap. With easy assembly, older kids can get involved in the process of putting their own shelf together and feel a sense of pride and ownership from participating!
They Look Great
You've seen it. The garish, plasticky furniture geared towards young people that makes a design-minded Mom or Dad cringe. Our children's' room shelves are not only sturdy and safe – they're good-looking. With a range of great colors and hundreds of customization options, your child's room can still look cool and colorful – with style.