Material Focus: A Guide to Eco-Friendly Furniture Materials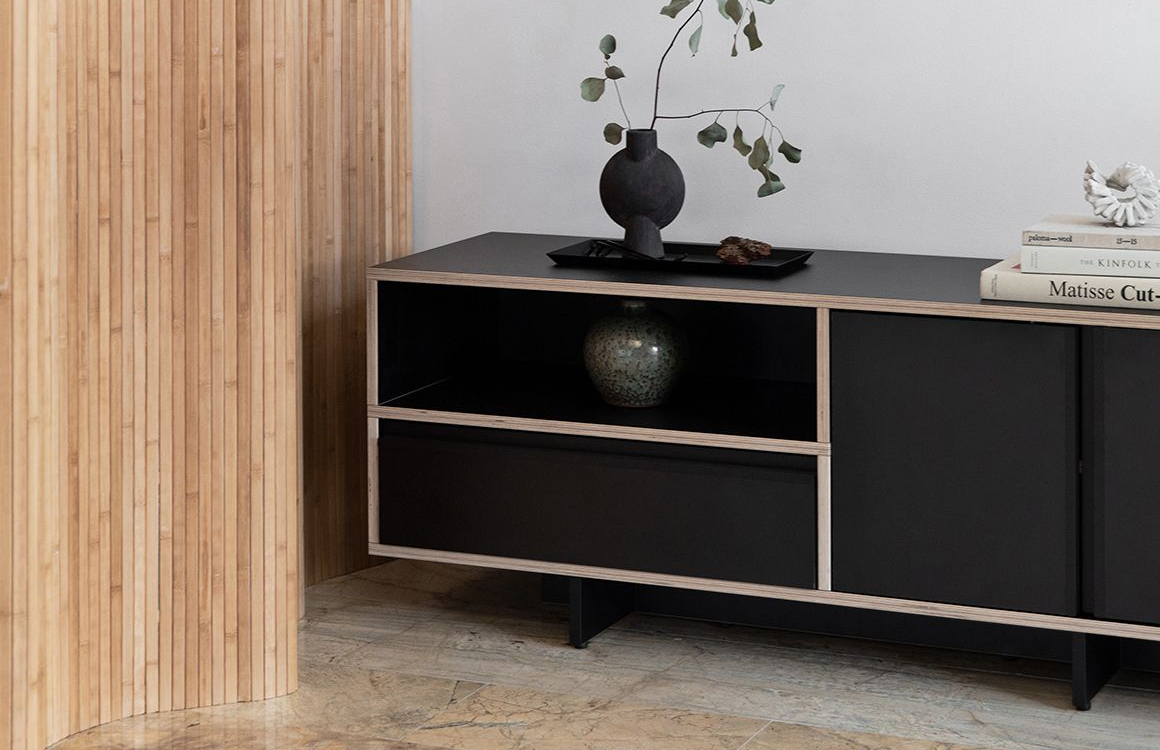 When we furnish our homes we want pieces that will look stylish for many years to come, but with climate issues at the top of the agenda we should also consider choosing environmentally-friendly furniture made from sustainable materials. Fortunately, the variety of good-value eco-furniture is growing all the time as more brands focus on going green.
While some use wood harvested from managed resources or recycle previously used materials, others are even more innovative, using concrete, cork, bamboo and cardboard to craft exciting and eye-catching furniture. As well as using interior design materials that impact less on the planet, an increasing number of manufacturers are also implementing processes that are kinder to the environment as well as ensuring their working practices are ethical.
Recycled Materials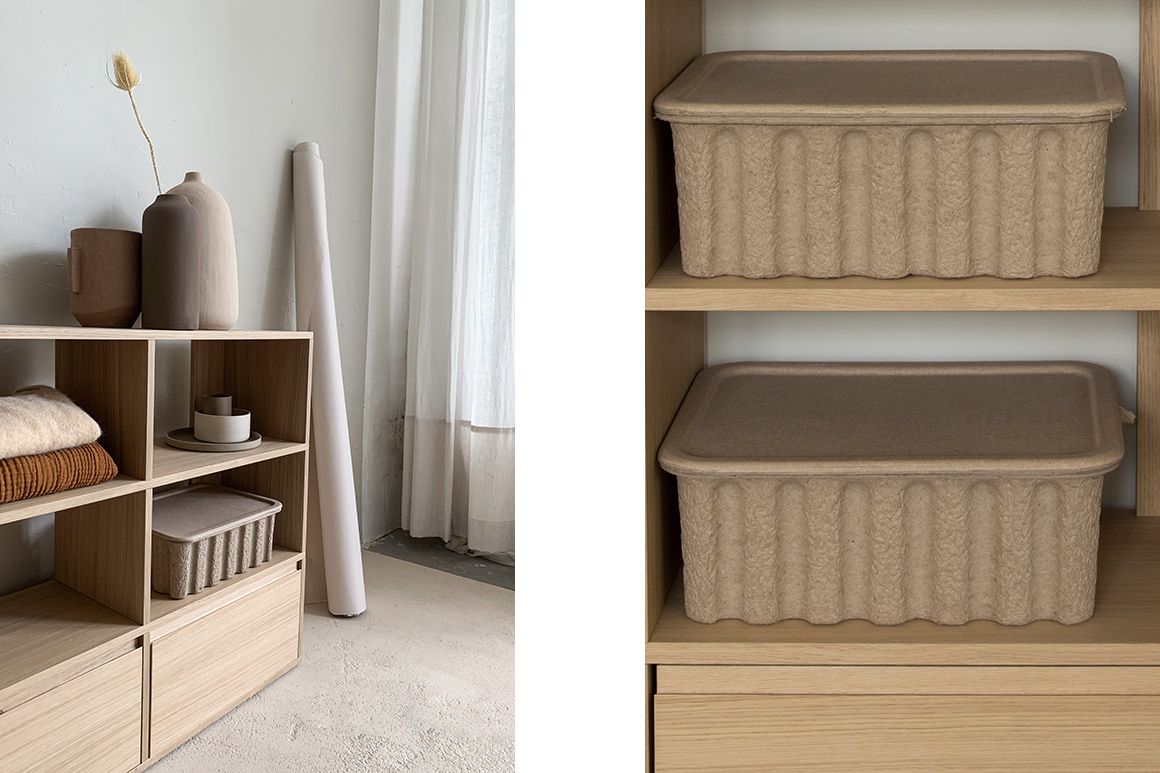 Most of us know how important it is to recycle as much of our household waste as we can. Now furniture manufacturers are taking advantage of this surplus material. While vintage pieces or upcycling second-hand furniture have long been popular, recycled or reclaimed plastic, wood and metal are now being used to craft new furniture in amounts that are increasing year on year. With an abundance of usable material easily available the carbon footprint needed to create plastic and metal from scratch is greatly reduced.
Founded in 2006, Copenhagen-based Mater specialises in creating designer furniture from materials that would previously have been single-use such as aluminium used in car components. Pieces such as their Ocean Chairs are, even more unusually, made by washing, drying and shredding old fishing nets. These are then turned into pellets and reconstituted as furniture.
Concrete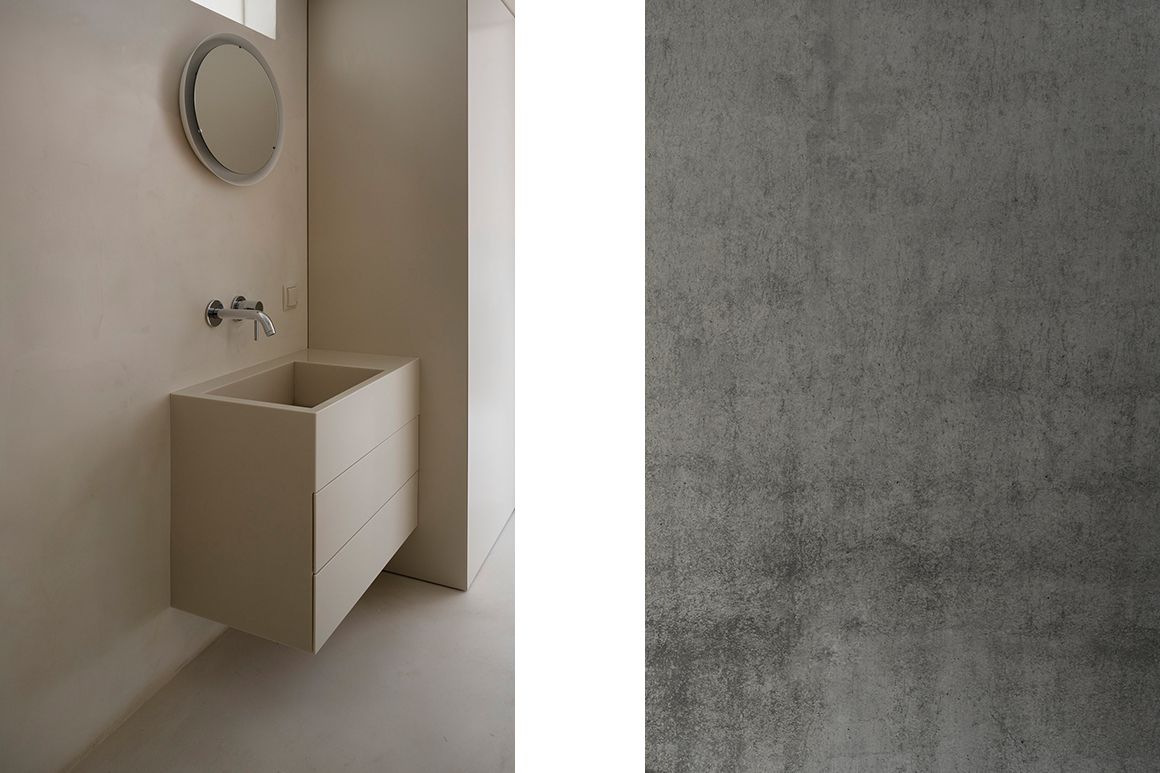 It was Thomas Edison at the start of the 20th century who saw a future for concrete in mass-produced housing, predicting a time when people would be relaxing on concrete furniture. While concrete was a feature of Art Deco architecture it is only more recently that it has been used for eco-housing and furniture.
Today, it is being cleverly used for everything from floors and kitchen worktops to coffee tables, chairs and even sofas. And, with its resistance to weather, concrete really comes into its own for outdoor furniture. To turn concrete into a moldable material for furniture design, the traditional gravel and sand is replaced by fibreglass or steel microfibres.
This creative use of concrete for indoor and outdoor furniture can be seen in the chairs, daybeds and dining sets created by Living Concrete. Adding a concrete coffee table or sofa to your interior brings an industrial edginess which can be softened by clever colour choices and eye-catching rugs and cushions.
Wood & Veneer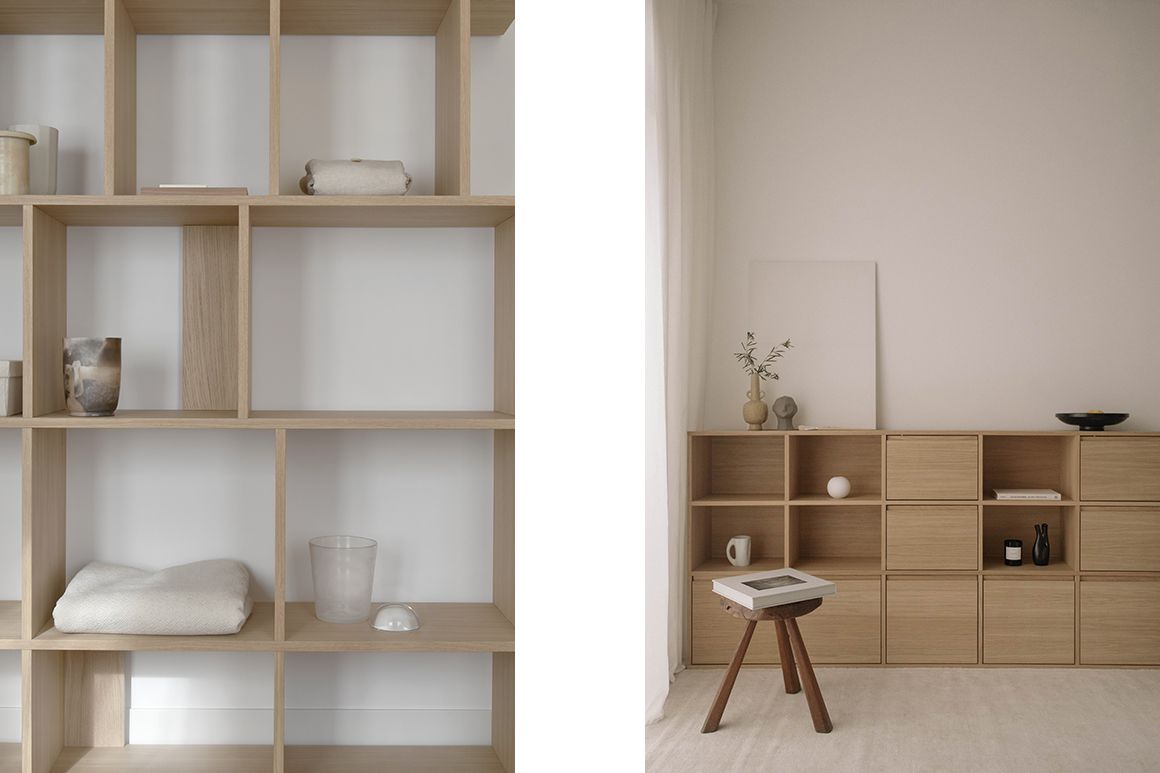 MDF and chipboard have become increasingly popular thanks to their eco credentials. Far more sustainable than using hardwoods, fewer trees need to be cut down and production methods use relatively little energy. Longevity is key and thanks to its durable construction, unlike hardwood, wood veneer furniture does not warp over time meaning a longer lasting piece; once a thin layer of veneer has been laminated onto the finished product, the look and feel of hardwood can be easily achieved. With its extensive use of wood veneer, Tylko has become an active part of the green furniture revolution, Type01 Ash and Oak veneers offer a new dimension to its sideboards and storage solutions. Warm, inviting colours fit seamlessly into any interior, Veneers bringing the outdoors in with their beautiful natural grains. To add to Tylko's eco-furniture credentials, all veneers are sourced in Europe, cutting down its carbon footprint, with glues and finishing lacquers all non-toxic.
Cardboard
An underestimated material, cardboard is most commonly associated with packing furniture rather than creating it. It is cheap to make, easy to recycle and light to carry and move. Given these sustainable properties, it's no surprise that some companies are now designing clever lines of cardboard furniture.
One of the first pieces of cardboard furniture was the dynamic Freefold Stool created by Australian 'cardboard architect' Tobias Horrocks. Other designers followed, exploring how multiple folding and double or triple corrugation added to cardboards strength and durability. 
Chairigami's desks, seating and shelving are ideal for home offices or kids' bedrooms – strong enough to support any amount of equipment or tough play while being light enough for the kids to rearrange. As an added bonus, no tools are needed for assembly – a job that takes just moments to complete.
Bamboo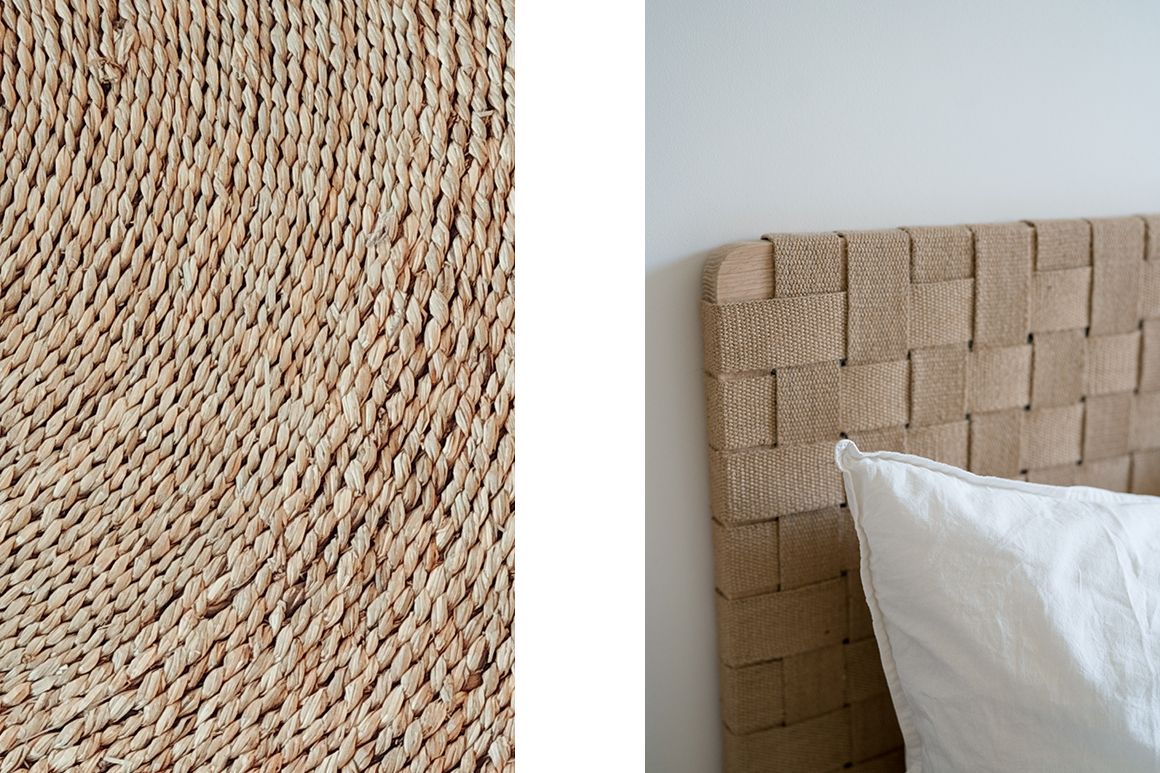 While many natural resources around the world are in danger of depletion, bamboo continues to grow like weeds, ten times faster than any hardwood. This makes it one of the most sustainable materials around.
Bamboo is very resistant to scratches and other wear and tear making it much more durable than hardwood, in fact, bamboo grows straighter than any other tree giving it more tensile strength per square inch than steel! It's also very forgiving of atmospheric changes, ideal for beautiful and practical outdoor furniture. Either on its own or as a composite material, bamboo is increasingly being used to make chairs, stools, beds, flooring (and even bedsheets). Not only is it the perfect example of eco-furniture, but it also looks beautiful – fitting into both contemporary and more traditional homes. If you are intrigued by the sustainability and beauty of bamboo then check out the flooring, furniture and home ornaments available from UKBamboo.
Cork
There are few materials more renewable, lightweight, waterproof, insulating, recyclable and inexpensive than cork. It is also incredibly chic. Widely used in the mid-20th century by designers such as Frank Lloyd Wright, it is now back in fashion as an eco-friendly furniture material.
As the use of traditional corks in wine bottles decreases, the cork producers of Spain and Portugal have had to become more creative with their crops. They've led the drive for its use in furniture and fashion products in order to protect their ancient trees which are totally unharmed when the bark is harvested for the cork.
Cork can be used as a composite material or on its own to create everything the home needs from beds and lamps to kitchen accessories and tables. The use of cork for beds is even said to help combat insomnia. Find a carefully curated inventory of design-led cork furniture, ornaments and accessories at 1stDibs.
Hardy Hemp
The use of sustainable materials is not just important for furniture, accessories and ornaments but also for soft furnishings. While cotton remains a popular material its production takes a heavy toll on the environment, particularly in water usage and the need for pesticides and herbicides.
In contrast, easy to grow hemp is much more sustainable and naturally resistant to diseases, pests and fungi. And, while the cotton needed to make one shirt can require nearly 3,000 litres of water, growing the same amount of hemp uses considerably less. Hemp is so hardy, it can flourish in a wide variety of climates and soil conditions. Ever since the earliest days of humanity, this durable crop has been used for everything from medicine and toiletries to clothing and building materials.
Today, you can add the finishing touches to your eco-friendly interior design with accessories such as cushion covers, curtains, tablecloths, blankets and throws from Draper's Organic.
Create a Comfortable and Stylish Eco Home with Sustainable Materials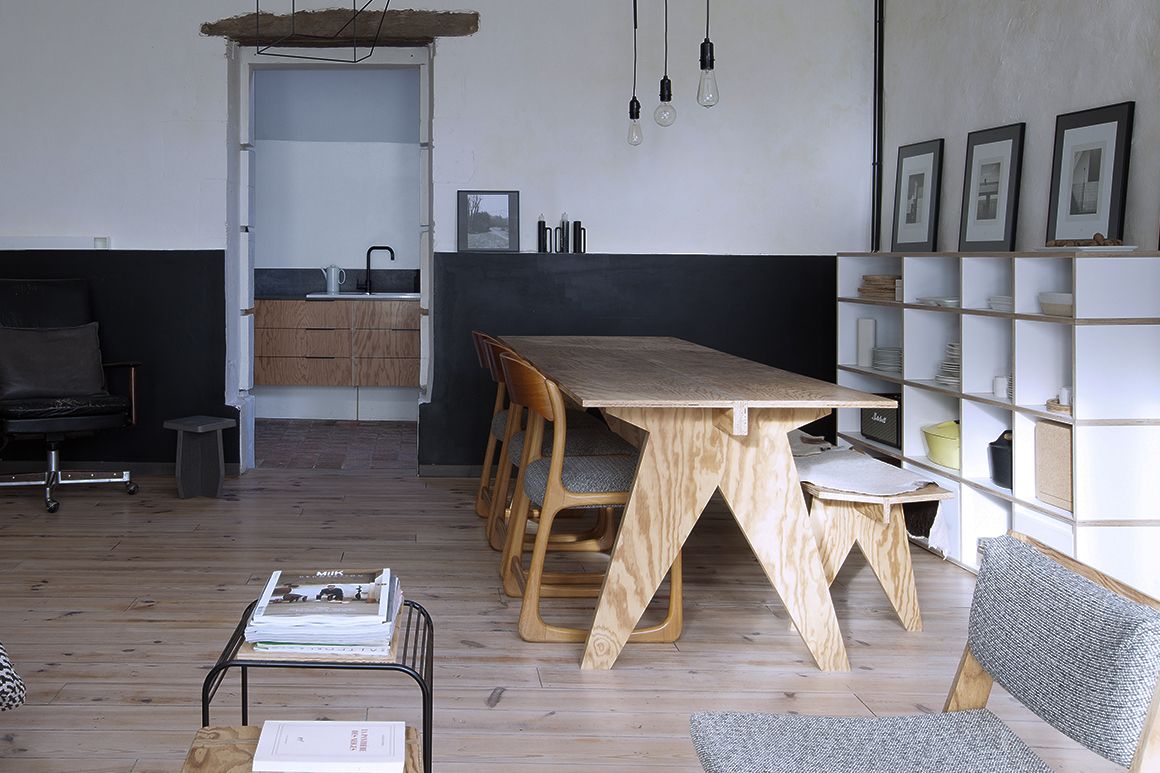 When it's time to revamp your space, think sustainable and invest in furniture produced from some of these eco-friendly materials. Not only will you create a unique home but you'll be playing your part in protecting the environment for future generations. At Tylko, we're playing our part as well, using sustainable wood veneers and environmentally-friendly production processes to create customised storage solutions that you'll enjoy using for many years to come.