Modern Shoe Storage Solutions for Your Home

Picture the scene: you've just come home from a long day at work and you kick your shoes off with a sigh. Do you flip them into a pile inside the door, or neatly tuck them along the wall?
There are many shoe storage solutions, and everybody has their preference. One thing that all shoe organisers have in common, however, is that they protect, organise, and tidy away shoes, eliminating visual clutter while helping to keep hallways and entryways clear. From small shoe racks to full-hallway length shoe closets, there's a shoe storage solution that will suit you, and we'll walk you through how to find the best fit for you. 
Modern shoe storage for your home
So where do you begin? You've probably searched online and have a good idea of what type of shoe storage ideas you like. You could be looking to replace a wobbly, cheap shoe rack, or investing in your first shoe organiser after frustratedly stumbling over your pile of messy shoes. Whatever the reason, the fact that you're looking for a smart, stylish way to organise your shoes means you're ready to really dive in. And, thanks to the wonder of parametric design, finding shoe storage solutions that work for your space, style, and shoe requirements is easier than ever. You'll be a pro shoe organiser in no time!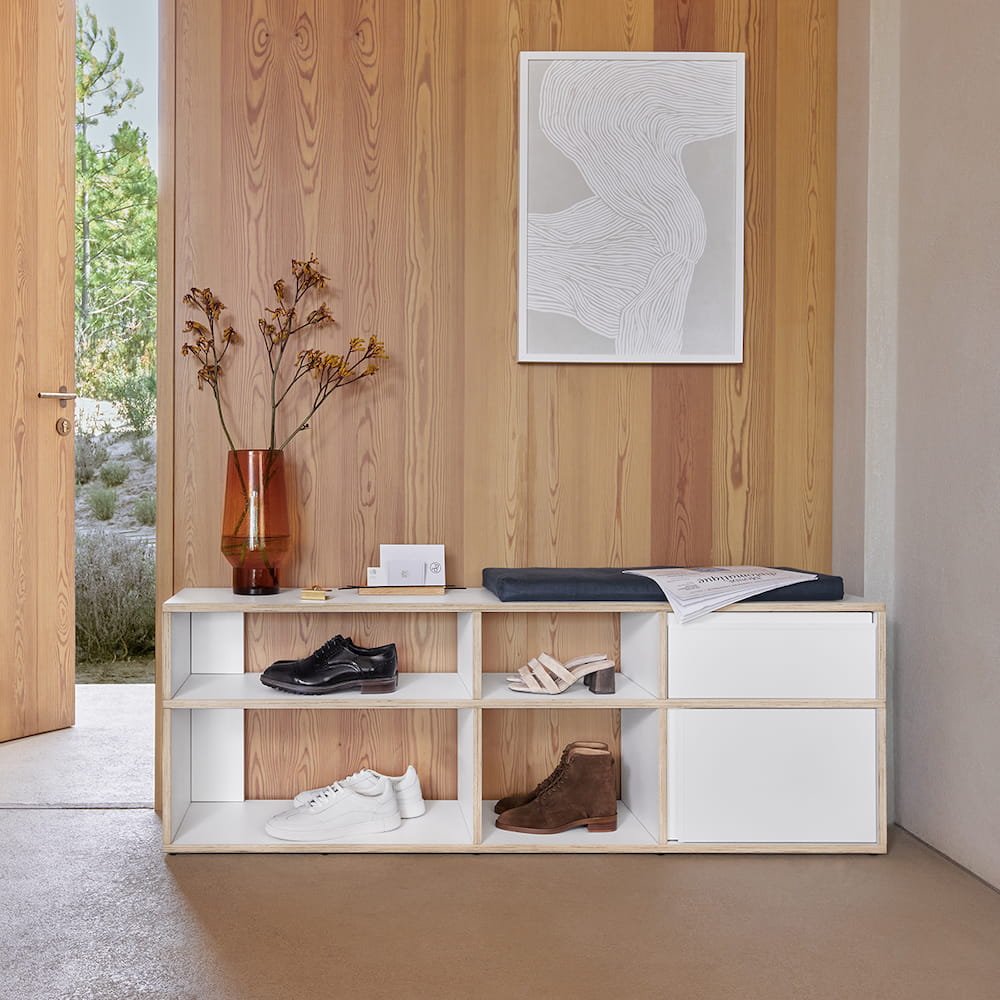 Shoe racks are an essential but often overlooked piece of furniture for every home – and in some countries, offices! They perform several duties beautifully, but are often an afterthought. Their first and primary role is to organise your shoes. How many of us have wasted precious time looking for a shoe's matching mate when running late for a meeting or school when shoes are just kept in a messy pile in the bottom of a closet or near the door? Or, as is the case with families with children, grabbed the wrong size shoe for a child in a rush on the way out…or worse, two left or right shoes? Keeping your shoes paired together, organised by style, colour, or just simply kept in one unit can save you time and money. Keeping shoes in a pile is a surefire way to make sure they don't last – or look great– for long at all.
The second function a great shoe rack performs is protection. Keeping your shoes shielded from dust, held upright and supported (and not crushed under others), and kept clean can lengthen the lifespan of every shoe. It also helps air to circulate around your shoes, keeping them fresher for longer. Every dove into a big pile of shoes to hunt for a missing running sneaker? You'll be familiar with the smell of shoes that didn't have the space they needed to properly dry out. Organised shoes in a shoe rack mean your shoes are treated properly and with care. And with the price of shoes these days, who wouldn't want to prolong the lifespan of their investment?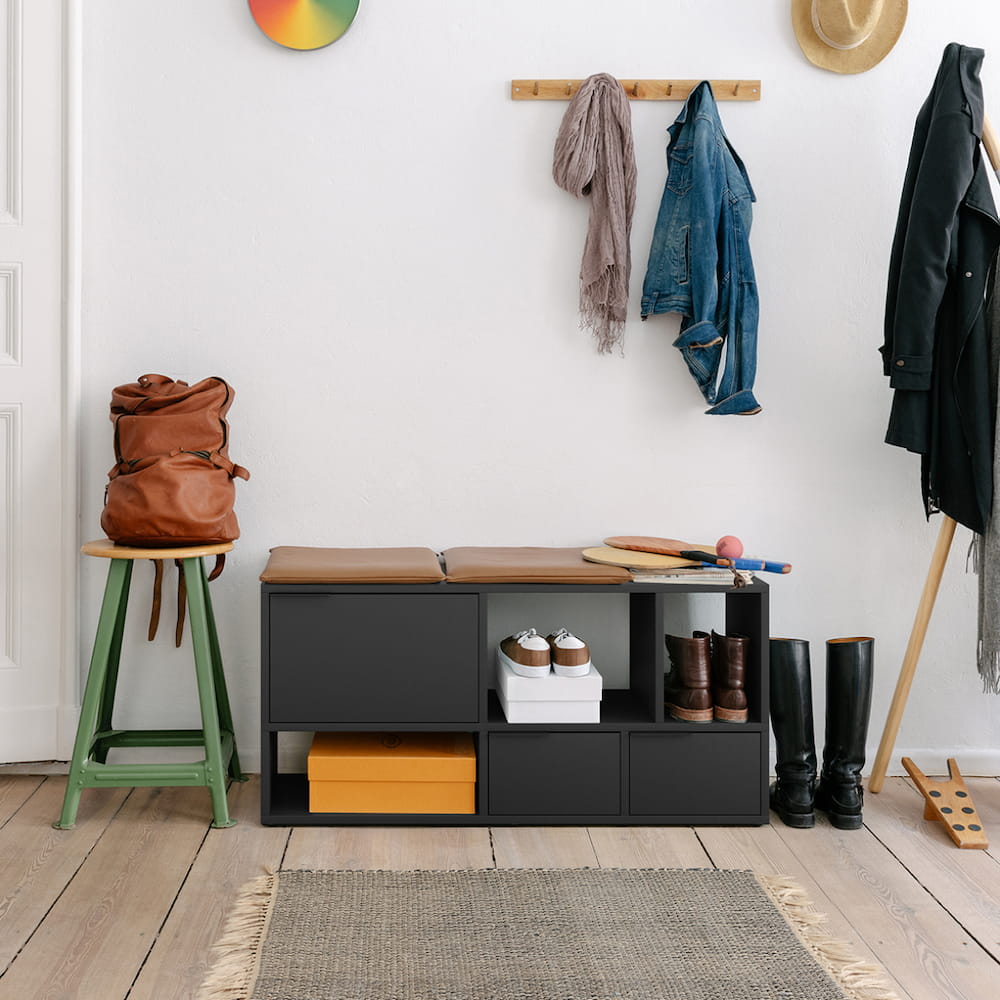 The third function of a well-designed shoe organiser is to keep floors clean. Shoes can transport dirt, debris  and even dog mess into your home. Nobody likes having filthy floors or a messy home that's a hotbed for germs – especially if they have children who are crawling around, playing on the floors…and putting their fingers in their mouth. Investing in a solid shoe rack for the entryway just makes sense, as well as getting in the habit of removing your shoes every time you come indoors. You'll better protect floors that are sensitive to dirt, rocks and grit like parquet, herringbone wood floors and original planks, but also prevent scuff marks, indentations from heels, and more. You'll also protect any little ones scooting around on the floors from exposure to whatever you may have stepped in throughout the day…which can be a lot. And, ideally, you'll have to hoover and mop less, as the dirt and dust should be better contained to the entryway, specifically where shoes are put on and removed. Cleaner floor, cleaner fingers for little ones…taking your shoes off and putting them in a shoe rack just makes sense.
The style of your shoe rack is obviously the most obvious and first thing many people consider, so let's talk a bit about your options. Again, with a custom shoe organiser, finding the ideal shoe rack that fits your space and needs is simple! To begin with, an open-shelved shoe rack is a classic go-to for many people. Its simple grid shape affords a pleasing symmetry that suits nearly any space. And, it can be as tall or wide as you need it to be, and even comes in variable depths – perfect for narrow hallways or slim entries. You can even make it long and low, and use the shoe rack as a shoe bench so you have a nice perch in your space to put on and take off your shoes. Another alternative is to create a tall shoe storage, slim shoe rack. This is perfect for spaces with less room to spread out, but who still want room to store their shoes. Using the vertical space cleverly affords you more shoe storage space while maintaining a relatively small furniture footprint – also great for hallways and entryways. If you have the luxury of a wide space, tall ceilings and room for depth, you can max out in every direction for a truly spacious shoe storage solution. Once you've decided the dimensions, you can also get creative with the actual layout. Tylko offers several styles – slant, pattern, gradient and grid– that allow you to explore different and unique layouts, if you find a basic grid is a little boring. And, with two ranges of shoe racks, you can decide if yours will have natural exposed wood edges, or be full-colour wrapped for an extra pop. You can even choose a real wood veneer if you want to bring the warmth of oak or ash to your shoe organiser. There are literally millions of ways to customise every detail of your modern shoe rack when you design online with Tylko, so take some time to explore your options, tweak and adjust, and figure out what type of shoe rack works – and looks – best for you. 
Top shoe rack ideas
Before deciding on the shoe rack for you, you might want to consider a few important factors. First on the list is space. Specifically, how much do you have? A shoe rack for a long, narrow hallway will look a lot different than one designed to fit in a closet, and a walk-in closet, whole-wall shoe rack would look silly wedged in an entryway. Consider the space you need to move within, as well. Make sure that the space you'd like to put your shoe rack allows you room to freely walk by, open all doors, and access every door, drawer or section of your shoe organiser. There's nothing worse than catching your toe on a shoe rack in a small space every time you come home, or worse – not being able to fully open a drawer or door. Consider the proportions of your space, too. Will a narrow shoe rack work better? A taller one? Perhaps one that can double as a bench to sit on and remove stubborn boots might be best. Think about your space, how you use your space, and how you intend to interact with your modern shoe rack.
Next, think about how many shoes you're intending to store. A bachelor might find a small shoe rack is plenty of room for his three or four pairs, but a family of five might need something more substantial. Consider which type of shoes you will be storing, too. Tall boots will need taller shoe rack sections to keep the boots from crumpling up or getting damaged, while flats and ballerinas will require much less height. People who prefer to keep their shoes in the original boxes will want a roomier compartment, too. The number of pairs of shoes you will be storing is just as important as the type. Also, try to consider the accessories you may tend to gather in the same place as shoes – things like dog leads, fold-up umbrellas, reusable shopping bags, gloves and more. With a shoe rack you design yourself, you can easily incorporate doors or drawers to make extra space for these entryway necessities. 
Once you have the space mapped out, and an idea of what you want to store in your shoe organiser, you can move on to the fun part: designing.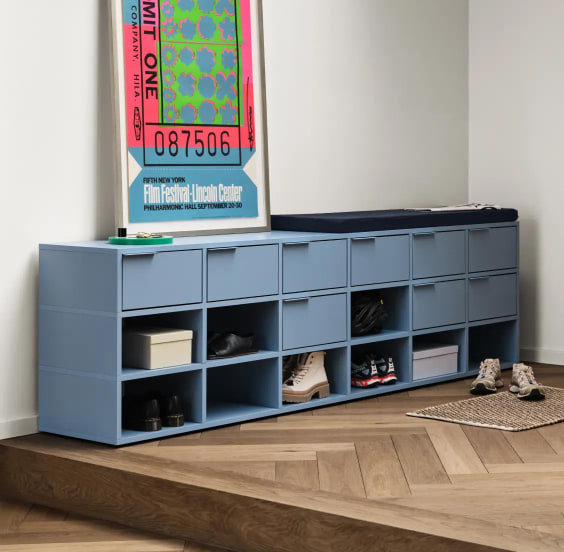 Colourful options for shoe storage
You've all seen those shoe racks – boring black wire, wobbly, and really not good for much more than a pair or two before they bend or break. That's not what we're going for here. You want a shoe storage solution that will look great, last a lifetime, and function fabulously. Luckily, Tylko makes designing just that simple. In a few clicks using the online configurator, you can decide on the size, depth and style – including colour – of your shoe storage. 
So how do you decide on a colour? With a range of options from classic white, black and grey to more exciting hues like midnight blue, sunny yellow and more, you might feel overwhelmed with choice. A good starting point is to analyse the space in which your shoe rack will stand's look. Is your hallway, entryway or closet space done in neutrals? Add a white shoe rack or consider a real wood veneer oak or ash finish to suit your natural theme. Is your space a little more eclectic, with pops of colour and contrast? Why not add a terracotta shoe rack, or go deep and dark with midnight blue? If you're really not certain which colour would look best, you can easily order Sample Sets from Tylko to check out the colours and finishes in your space. Check how the light looks, hold them up and decide what will work best. You can also use the app to view your design live in your space using augmented reality. Just hold up your device and scroll through the colours until you find the one that clicks. And remember, be playful! When using the easy online configurator, you can change colours, mix up your style and add and subtract details as much as you like before settling on your favourite. Why not try something you'd never automatically go for? If you're a classic colour person, see what a bright red shoe rack would look like! Like monochrome things? You can still stay within your interior design theme and introduce classic-adjacent colours like cotton beige or dark grey for a subtle twist on colour that can really add a little extra oomph.
And of course, if you choose a light-coloured or even white shoe rack, there's nothing to worry about. With their fingerprint and smudge-resistant finishes, every Tylko shoe rack is easy to keep clean with a gentle wipe down – all you need is a damp rag and some warm water. In the muddiest of cases, add a little dish soap, then wipe dry with a clean cloth.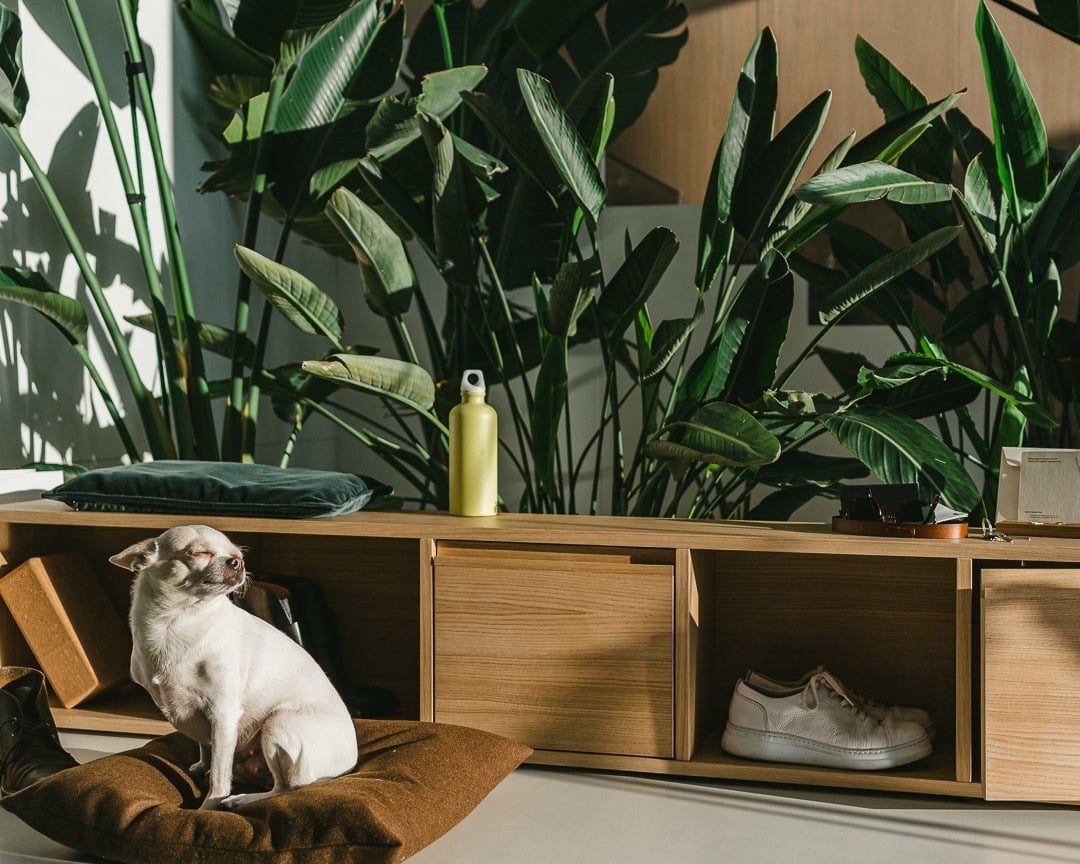 Are drawers the best way to organise the shoes?
Adding drawers to your shoe rack is another great way to keep entryways, hallways, porches and mudrooms clutter free. A well-placed drawer can become a helpful holding zone for winter gloves, scarves and hats. Then, in the summer months you can rotate out for umbrellas, rain ponchos or reusable shopping bags. Adding a slim drawer or two is an excellent way to corrall house keys, car keys and wallets, too. In fact, drawers can come in incredibly handy for keeping all the little things you need to grab on your way out accessible, yet tidy and tucked away.
Drawers are also a great solution for the shoes, boots and sneakers that you want to keep protected from dust, debris, and damaging sunlight. Some people pay thousands of dollars for their shoes, and are very particular about how they're stored. If you're one of these people, drawers are definitely the way to go. With easy soft-close sliders and colour-matching aluminum ergonomic grips, Tylko shoe organisers are literally effortless to use, while keeping your investment footwear protected and pristine. As with doors, be sure that the space your shoe rack will stand has enough clearance to easily open and close each drawer fully, and that you have space to move around them, as well. We want your shoe organiser to be delightful to interact with as well as stylish, after all.
What about shelves? How many do I need?
Open shelves or compartments are the classic choice for a normal, no frills shoe organiser, and are a great way to show off your sneaker ro stiletto (or both!) collection. They're also great for people who just want to grab and go, with no hunting for the pair they need. When it comes to determining how many shelves or open compartments you need for your shoe storage solution, do an audit of your shoe collection, and then add a few extra spaces to allow your collection to grow. Another tactic is to count the pairs you currently own and then round up. As shoes wear out and get replaced, you'll still have plenty of space to rotate through your pairs, while not over-cramming your shoes, which can cause damage and lead to misshapen footwear. Planning on buying a bulk lot of shoes any time soon? Be sure to add a lot of extra space to accommodate them. Same thing for cleaning out your closet. There's no sense choosing a shoe rack that holds 100 pairs if you're only going to have ten. Similarly, trying to cram 300 pairs into a rack designed for 30 will only lead to disappointment, so – space permitting, of course– use the amount of shoes you have (or intend to have) as your guide.
What material should my shoe rack be?
There are no rules when it comes to shoe racks, it seems. Some are made from flimsy metal, while others are cobbled together materials that are cheap to source. Some are even thin plastic. And, much like other pieces of fast furniture, you get what you pay for. If you're trusting your shoe rack to support the shoes of a family of five (or more!) you want to know the materials used are going to manage. Same goes for a single person –  the old saying "buy cheap, buy twice" certainly applies to shoe racks of every size, so take some time to consider what material the shoe organiser you're eyeing is made from. 
Tylko custom shoe racks use premium quality birch plywood – 13 layers of cross laminated ply, in fact– for strength, rigidity and sturdiness, and are incredibly robust – something you'll need if you plan on using your shoe rack to pull double duty as a bench, as well. These 13 layers are visible in the exposed edges, and add a stylish natural touch to any shoe rack. There are also colour-wrapped versions made from premium particle board that hold up just as well. Every modern shoe storage solution in the range is finished with hardy fingerprint and scratch-resistant coatings that help them to look as good as the day they were delivered for years to come – something you want from a piece of furniture that's used often, and often in very high-traffic areas. And, for added peace of mind, each shoe rack is made from responsibly sourced materials, and designed with sustainability in mind. There are many shoe racks that might work for a moment, but if you're looking for longevity, it makes sense to invest in a shoe rack you know will be with you for years to come. And with simple snap-together, tool-free assembly and disassembly, taking your shoe rack with you wherever life leads is simple. 
There are an infinite number of shoe storage solutions available, but now that you've narrowed down your needs and wants in terms of storage requirements and style, it should make designing (or finding) your own modern shoe storage simple. Whether in a slim hallway or entrance, in a bedroom or walk-in closet, or even in the bottom of a wardrobe, adding a shoe organiser is just another way to make sure your home is efficient, organised, and effortlessly attractive. And…that your floors are a little cleaner.