Tylko for the Office: 5 Reasons These Shelves Should Be Employee of the Month

Whether home office or corporate HQ, the workplace is the last place you want clutter and chaos. Here's how a Tylko Shelf in your office makes all the difference.
Bills, materials, receipts, supplies – there's a lot of stuff involved in running a business. Here are five reasons why Tylko's perfect fit shelving helps you keep a cool head (and a cooler office) at work.
Smart Space
Looking for an entire wall of shelves? A long sideboard for the break room? Or how about the perfect shelves for a cosy home office? Tylko shelves fit nearly any space, and are totally adaptable to your needs. It doesn't matter where you work, or what dimensions you're working with – our easy configurator lets you determine every design detail for functional storage that fits anywhere.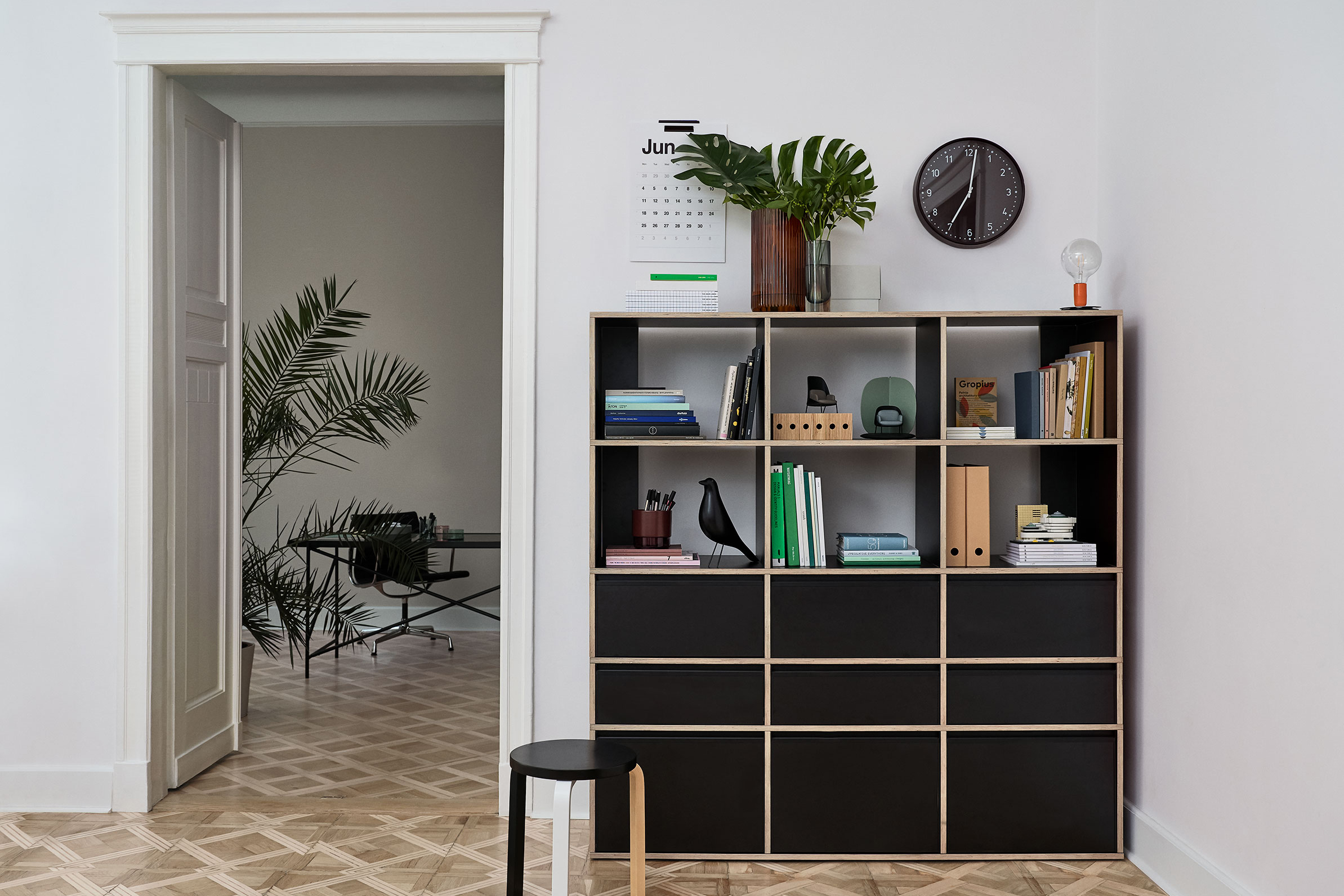 Beautify the Boardroom
There are shelves, then there are shelves. With Tylko's line of high-quality laminate finishes and fun new color range, you can create storage that doesn't make the office feel like a bland, beige box. Express your office's personality with a pop of color and design shelves that suit your aesthetic for a workplace that's beautiful and inspiring.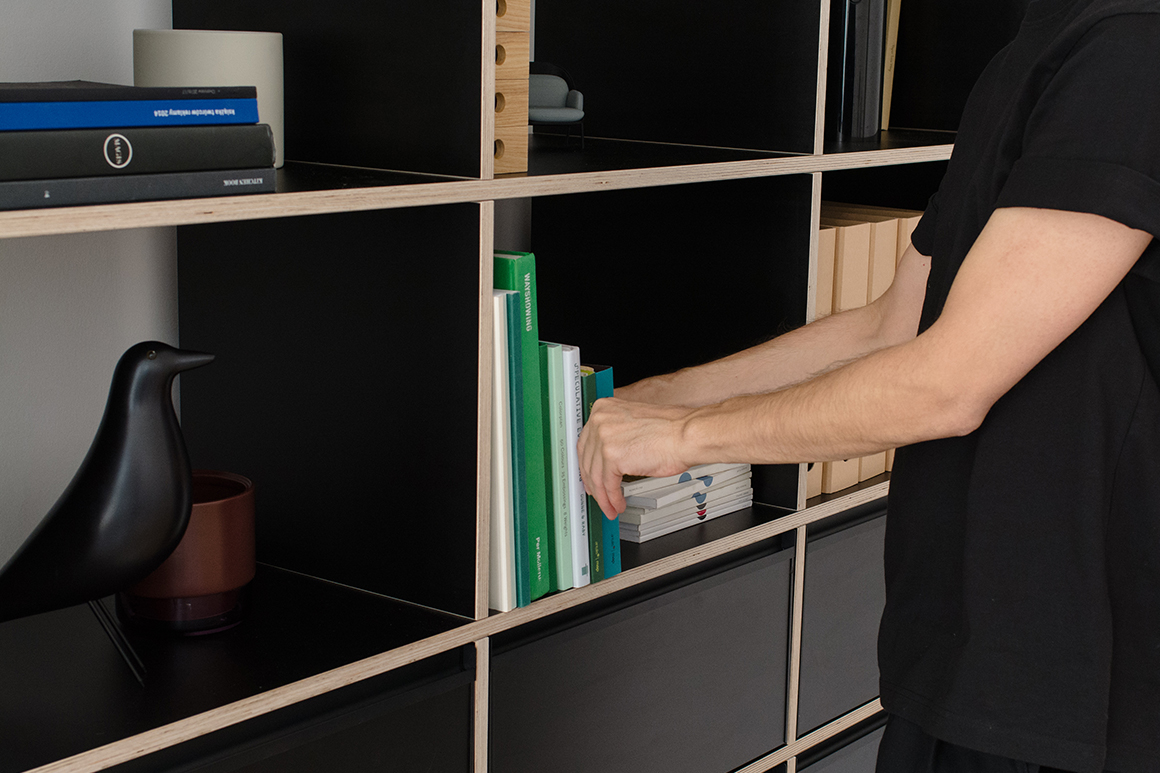 FUNctional
Open shelves are great, but having space to stash is too! With optional swing-out doors and sliding drawers, you can make more space to store things you'd like tucked away. And, with our 40cm depth shelves and specialized vinyl record drawers, you can even make stylish storage for the office record player… if you have one.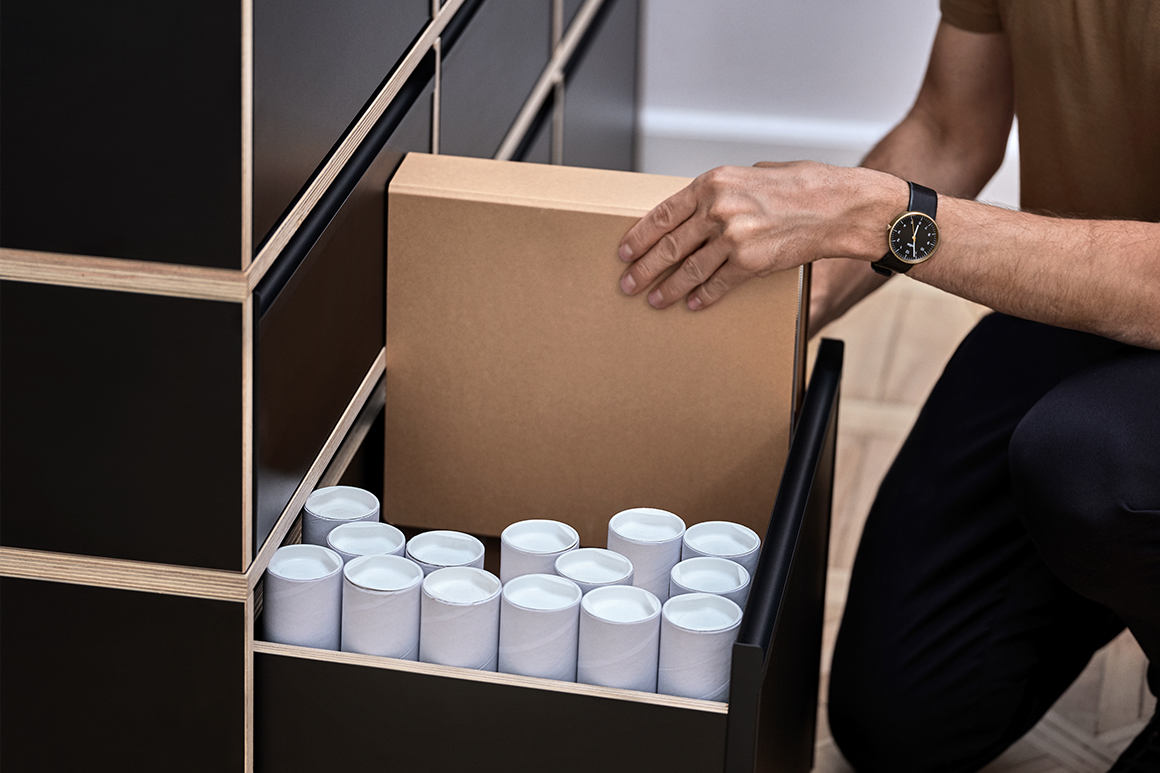 Investment Piece
You work hard, and your shelf should too! What do wobbly, weak or sagging shelves say about your business? With a sturdy and stylish Tylko shelf made from 13 robust layers of compressed birch plywood, you can be sure your office shelves will stay straight and look sharp – for the long haul.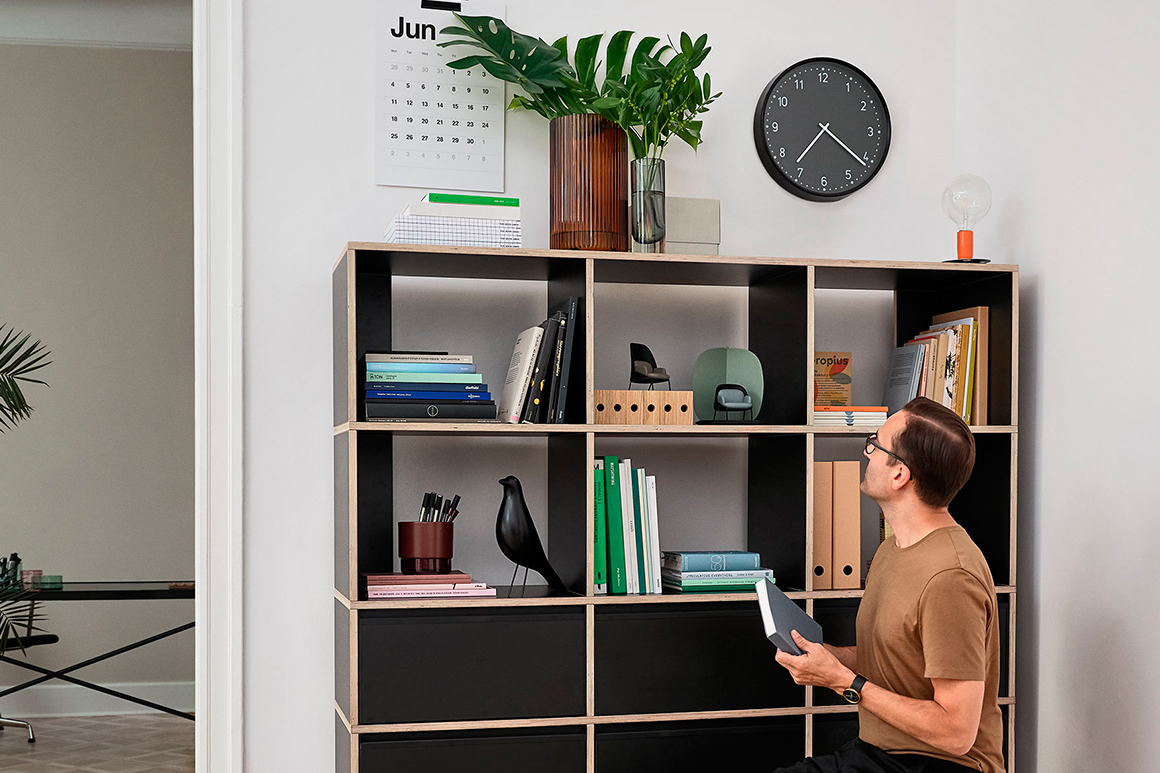 Show It Off In Style
Not only are Tylko shelves a great place to store standard office stuff – they make the ideal place to showcase your best work! Your products can look perfectly polished and your stock can shine when placed on a one-of-a kind Tylko shelf you designed down to the last detail.
Work spaces and offices no longer have to look the same as everyone else's. With Tylko's customizable furniture, you can create a cool, clutter-free and totally inspiring environment to work from… with a perfect pop of personality.