Healthy SHELFishness: 8 Ideas On How To Display Items On Your Shelves

Shelving is about so much more than books. With a little design-savvy, you can create a display that reflects your interior aesthetic and your personality. It all begins with a 'shopping trip' around your home. Gather together your favourite books, mementoes, pieces of art and plants. These items will be your starting point. Then, using your found treasures, follow our eight shelf decor ideas and transform an empty bookcase into a carefully arranged part of your home.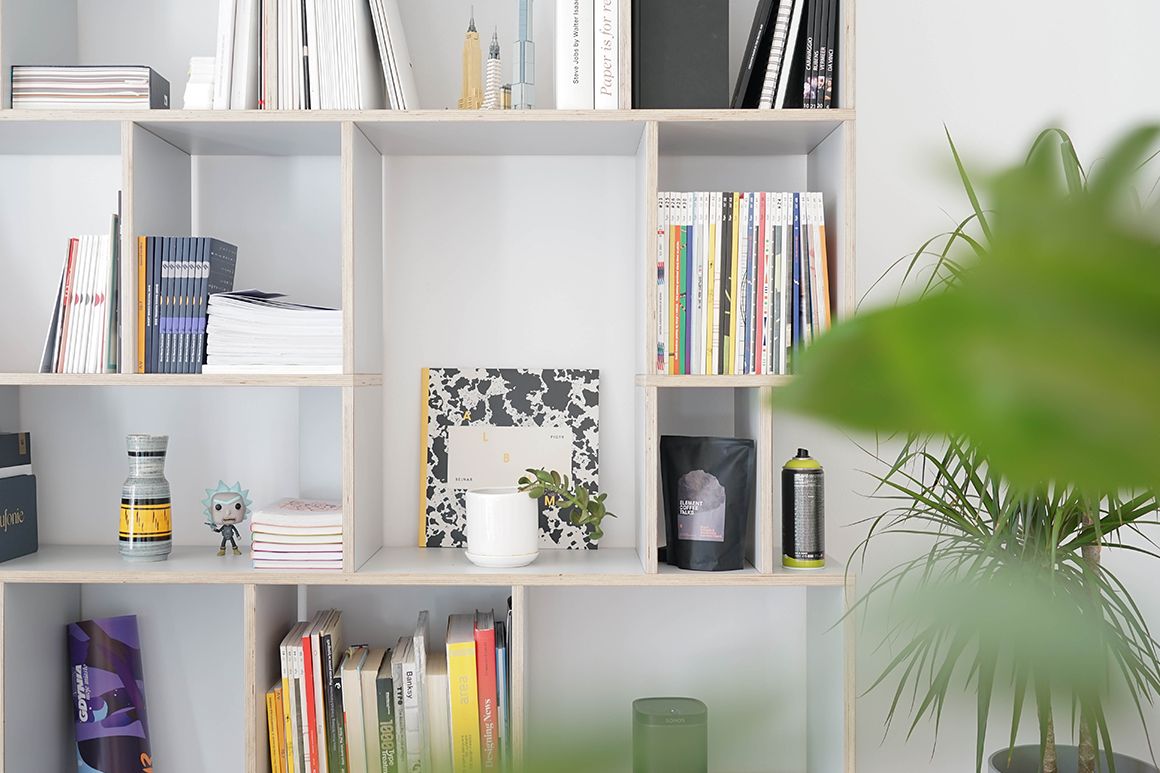 1. Beloved Books
With a well-organised bookcase, you're more likely to pick up a book and read it. Order by author, title or genre, and you'll always find the book you're after. You can, however, inject a bit more interest into your shelf display by bringing a touch of artistry to your book collection.
Line books up by colour, creating an ombre effect that picks up the dominant tones of your decor. Or, mix up their placement, laying books horizontally on one shelf and standing them on another. With customisable shelving such as our Tylko Type01 bookcase, you have the flexibility to display your book collection exactly as you want.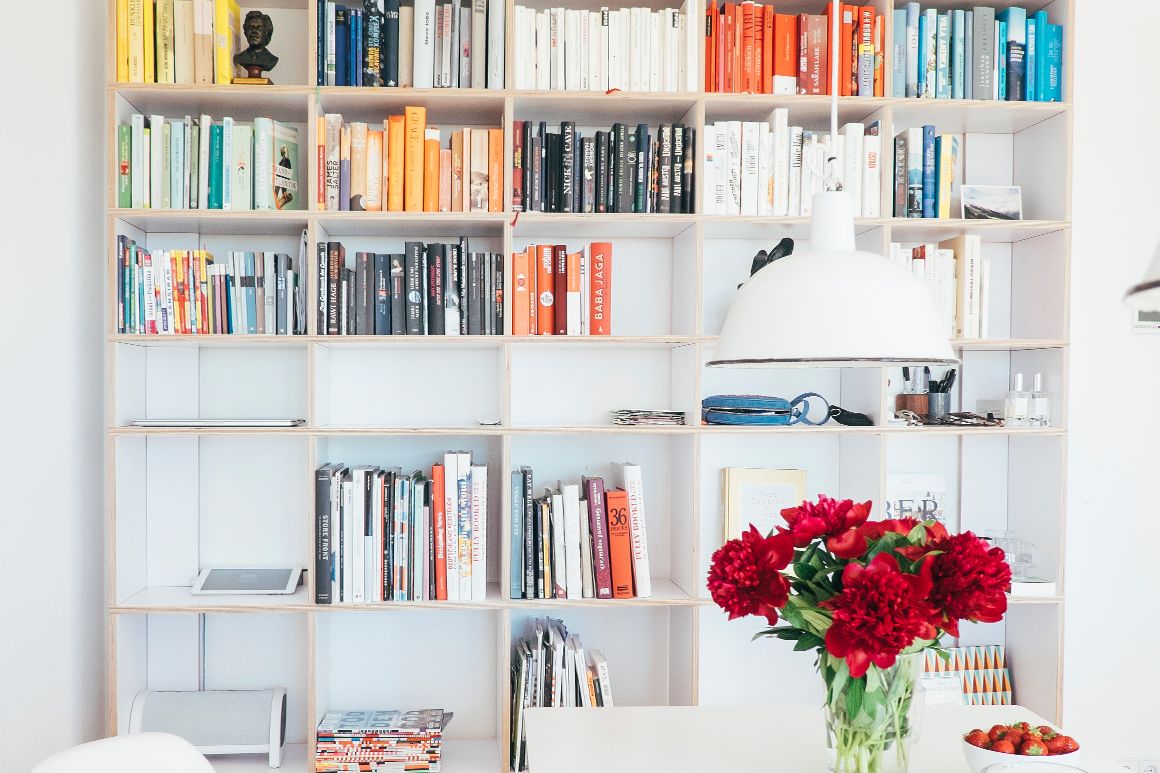 2. Express Yourself
With Tylko Type01 and Type02 bookcases, you not only have the option of customisable shelving for your books, but also the opportunity to create an individualised display. Sturdy ornaments in colours that complement book spines make great bookends. On deeper shelves, display small treasures in front of a row of books to add immediate visual depth and interest to the space.
Draw attention to a particular book or group of objects with an eye-catching lamp. If there's no handy socket, use a battery-operated LED light in a contemporary shape, functional and decorative. Alternatively, depending on your style preference, use bold ornaments and textural elements to bring in a touch of interest or arrange groupings of candles for a cosy sense of warmth.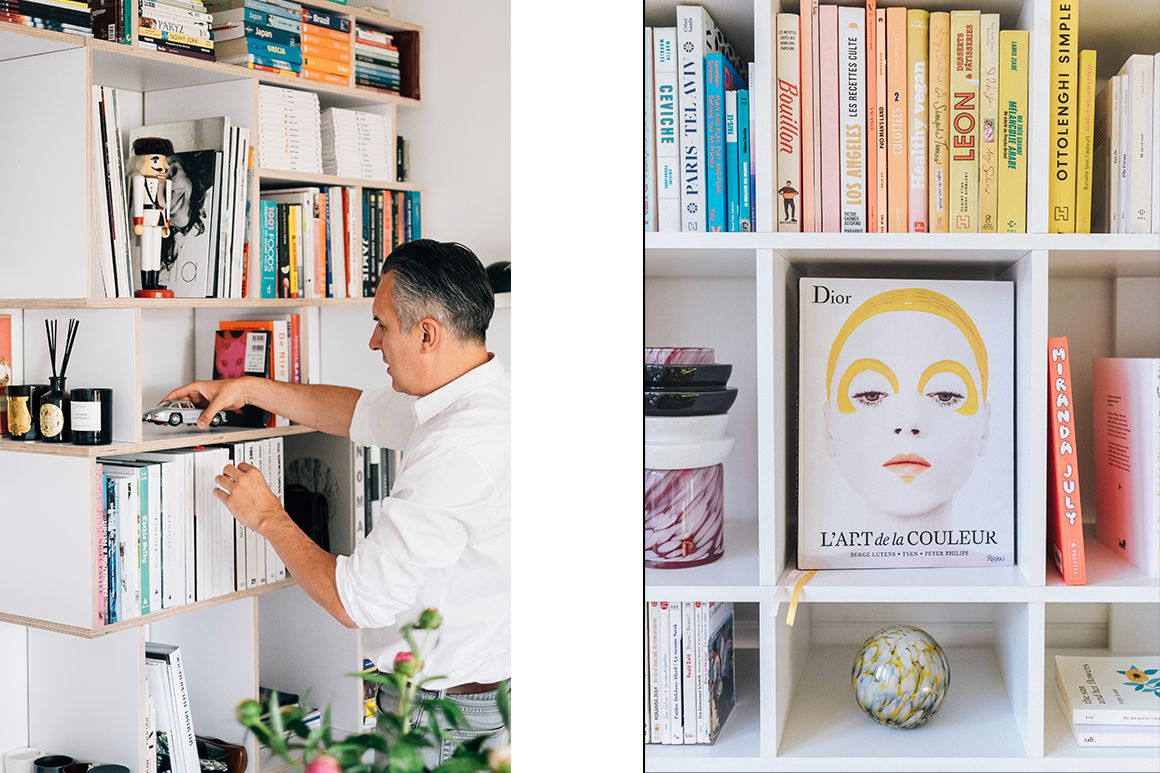 3. Memory Lane
Use your shelving display to take a trip down memory lane. Gather souvenirs from your travels, old photographs, holiday flea market finds or mementoes that evoke happy times. Make favourite pieces pop by standing on a pedestal made of books or dedicate an entire shelf to a treasured memory.
Put some snapshots, postcards or travel tickets in small frames and display them with your souvenirs. If your family photos are on your phone or desktop, now is the time to print them off.  Layer small photo frames in front of books or group three together on an empty shelf. When arranging photographs of special people or places, display them at eye level for maximum impact.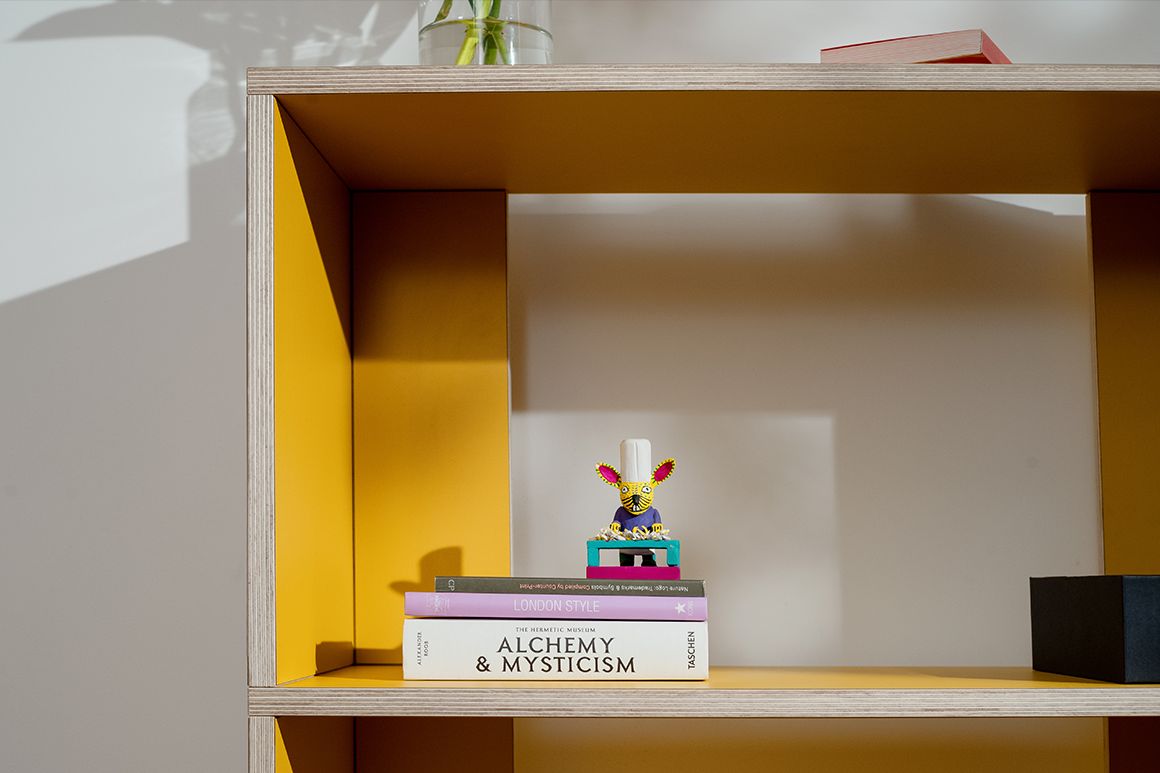 4. For Art's Sake
Our Tylko Type02 bookcase makes the perfect display unit for works of art. Put a beautiful bowl, vase or set of vintage collectables on each shelf. Make art and sculptural objects work together by having a common theme of texture, colour or size. Why not get creative and express yourself with some pieces of homemade art such as a quick sketch or a clay sculpture?
Combine art and memories by displaying paintings and sculptures made by your children. Bring it all together with the 'rule of three,' a well known visual tool that offers a sense of aesthetic balance.

5. The Wonder of Nature
Adding some 'nature' to your creative shelf display provides a foil for your books, ornaments and mementoes. Ivy leaves can trail from a pot on a high shelf, while a smooth wooden bowl with organic curves adds textural depth. Group cacti together for a striking talking point while natural objects such as stones or pebbles all bring the outdoors in. Sit plants alongside the lush covers of gardening books or arrange quirky wooden ornaments near books with spines in earthy shades to create continuity of colour.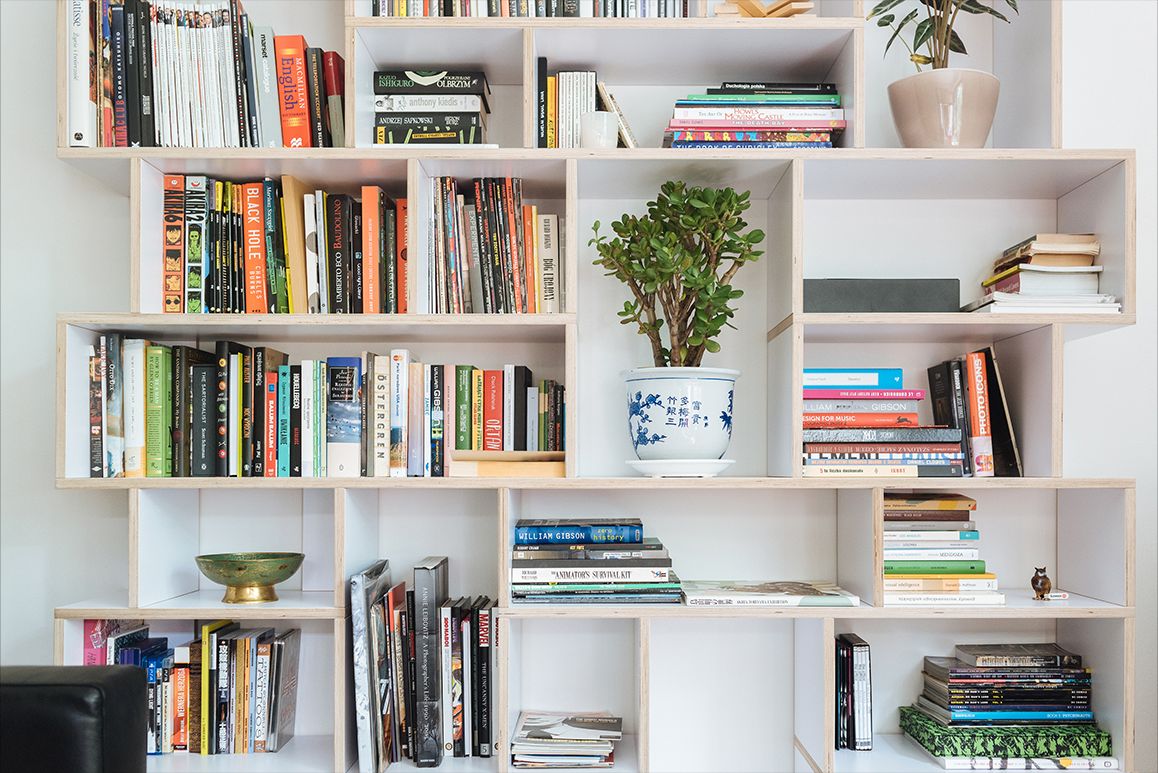 6. Store It Away
Not everything on your bookcase needs to be seen. Our Tylko Type02 bookcase can be customised with doors, ideal for holding anything that might upset the balance of your newly arranged shelf such as electronics, small toys and tableware. Alternatively, use baskets made from wire, rattan or bamboo. These complement your natural theme while keeping your living space organised.
Place storage baskets on the lower shelves and use wooden or cardboard file holders higher up to keep magazines and papers under control. Decorated boxes are another storage solution. They're easily available in attractive colours and patterns and are perfect to store and stack.

7. Less Is More
Avoid the temptation to overload your bookcase and lessen the impact of your creativity. This is where the rules of professional interior design come in useful. Only display books and items that are worthy of it.
First things first, weed out books with broken spines and china with chips. Then work to this rule for filling your shelves: use one-third for books, one-third for ornaments or mementoes and leave one-third empty to create visual negative space. Mix up the shape and size of your vases and ornaments as much as you like but keep the illusion of 'less is more' by restricting yourself to a limited colour palette.
8. Keeping a Balance
We've mentioned balance and symmetry already but they're just as important as 'less is more'. Everybody's idea of balance is different, and you'll know when you've got it just right. Customisable Tylko bookcases are ideal, whether you like your shelving symmetrical or off-centre, you'll have the freedom to configure your furniture to meet your creative needs and express yourself through design. When it comes to filling your new piece, vary the size and height of your objects but make sure to keep them in overall relation to one another. So, if you place a large object at one end of a shelf, place a similarly sized one at the opposite end of the shelf below or above. Balance is key.
Creating the perfect shelf display takes time. As you work, step back and evaluate your arrangement – tweaking it until you've created a harmonious whole. Ask yourself whether the shelves look over-crowded or if one area is busier than another. Do you need to remove something or arrange it elsewhere to get that elusive sense of balance? In a day or two look at your bookcase with fresh eyes. If its appearance makes you feel happy and calm, then you've achieved your goal.