Mid-Century Modern Style – A Timeless Classic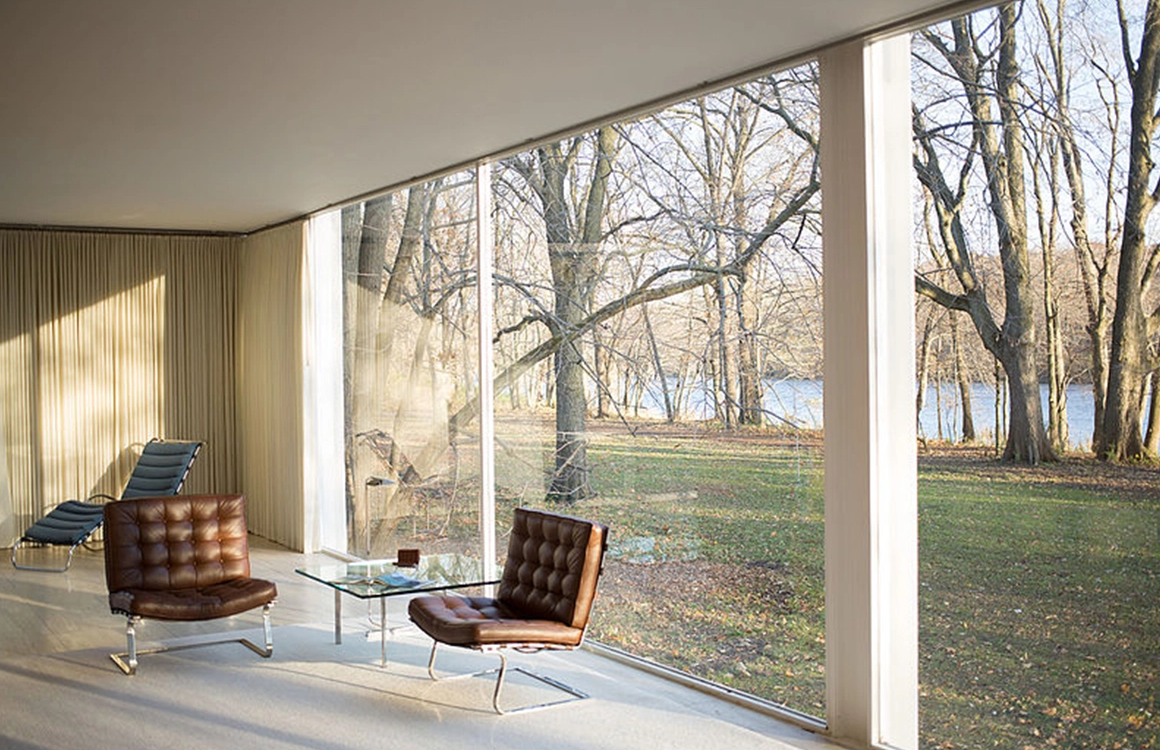 There's something about Mid-Century Modern style that continues to appeal. Its timeless attraction started in the 30s and 40s, lasted through 50's design innovations and continued into the 70s. Even if you do not want to commit to a totally Mid Century Modern bedroom or living room, many elements of this FAB style can work well in the modern home.
So, What Is Mid-Century Modern?
Anyone who enjoyed television's Mad Men, set in New York during the 1960s, will have some idea of what this show-stealing style is all about. Mid-Century Modern was a design movement of the 20th century that brought together looks and functionality in interior and product design as well as in architecture.
Origins and Influences
There is no defined starting point for Mid-Century Modern style. The period started in the early 1930s when the Bauhaus Movement was gaining ground and lasted until the early 70s. It peaked in popularity during the 1940s and 1950s. Although European in origin, the style really took off in America after the Second World War. This was when Bauhaus designers and architects left Europe for the freedom of the United States. They took their simple but functional designs with them. 

The furniture of the Bauhaus and Danish Modernist movements was presented to the American design world at the New York World Fair in 1939. Mid-Century Modern design focused on the innovative use of materials, organic lines and clean minimalism. All of which were the design trademarks of iconic mid-century names such as Charles and Ray Eames, Florence Knoll and Arne Jacobsen. Mid-Century Modern design neatly tied in with America's drive to the future both on the ground and in the space race. Today, it fits right into our interest in eco friendly interior design.
Iconic Mid-Century Modern Designers
Big names in Mid-Century Modern architecture were Richard Neutra and Rudolph Schindler. Their work made use of flat planes, expanses of glass and the idea of bringing nature indoors. Mid-Century Modern furniture reflected this while making use of innovative techniques and materials such as bent plywood, tubular aluminium, fibreglass, plastic laminates and wood veneers.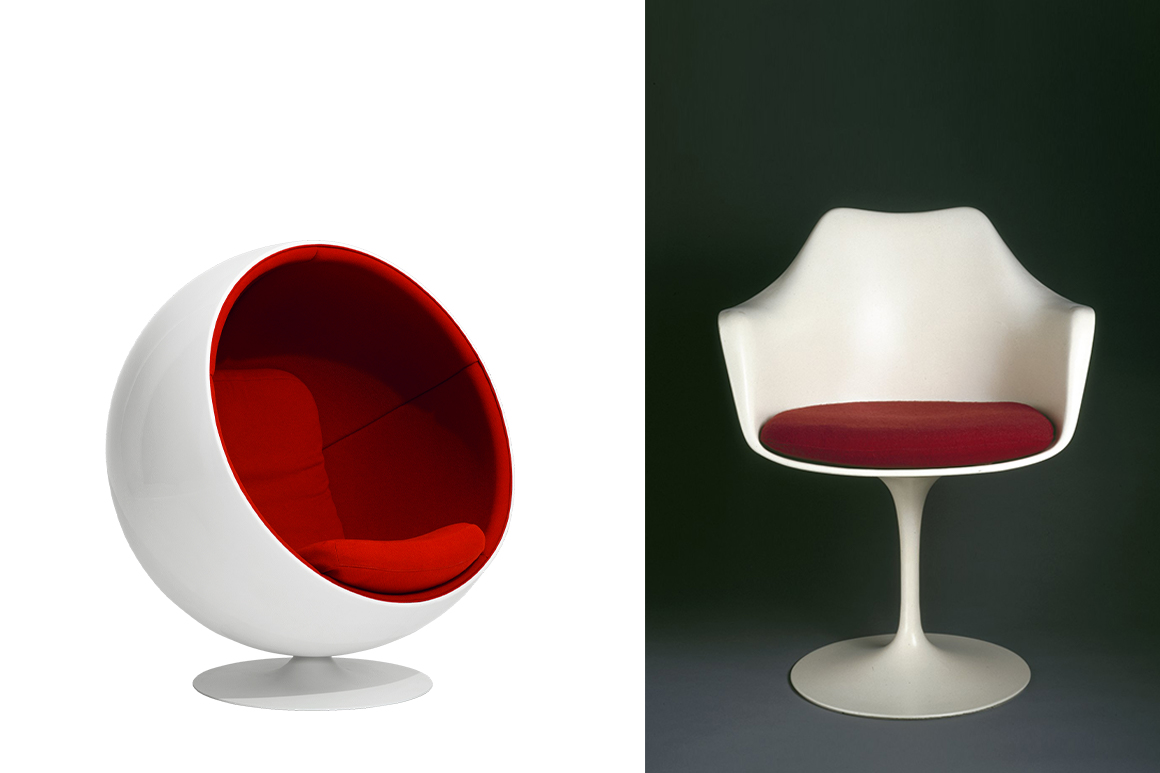 These gave a malleability not possible before, and it was the iconic 'Tulip Chair' of Eero Saarinen and Aarnio's 'Ball Chair' that showed just what was possible. As well as being innovative, the furniture had an industrial edginess that was not hidden under upholstery but celebrated in its own right. There are many noted Mid-Century Modern designers whose work is still reproduced today. At the top of any list are George Nelson, Herman Miller, Alexander Girard and Isamu Noguchi.
Why Is Mid-Century Modern Still Popular?
Many companies in the States and Europe still reproduce furniture pieces first designed between the 1940s and the 1960s. Very often, they even sell in greater numbers now than they did then. Why? Because they were designed for living. The chairs and sofas were comfortable and storage was practical.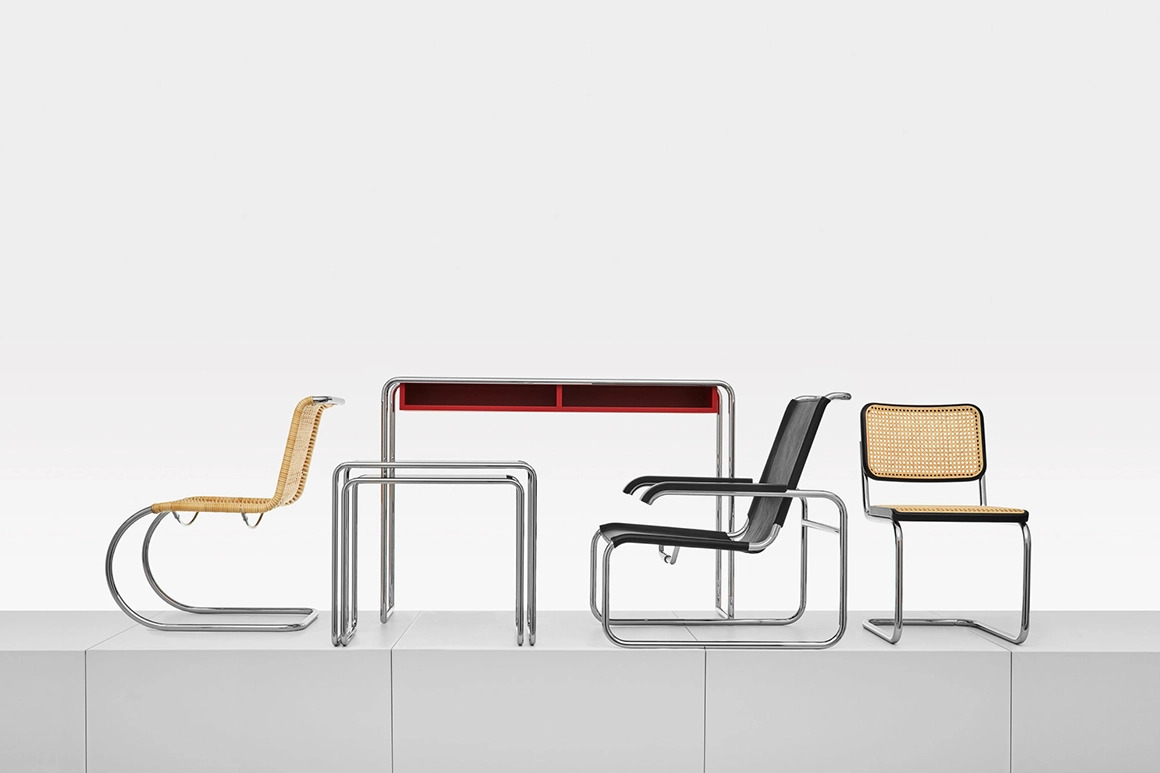 In addition, furniture of the Mid-Century Modern period was created on a smaller scale than in previous decades. This made it particularly suitable for modern living spaces. The use of natural materials also adds to its modern popularity, meeting the present demand for eco-friendly furniture. Mid-Century Modern pieces give us a nostalgic timelessness that blends effortlessly into any home while skilled craftsmanship ensures the creation of durable and sustainable furniture. Furniture you will enjoy using for many years to come.
Your Mid Century Modern Living Room – How To Furnish It?
When bringing Mid-Century Modern style into your home, the trick is not to overdo it. Introduce a couple of authentic or reproduction pieces to sit alongside your contemporary furniture. Complement these by using the colours and shapes of the era in your decor scheme. Once you've created an overall look with your Mid-Century Modern pieces, add a pop of personality with prints, soft furnishings, plants or ornaments.
Materials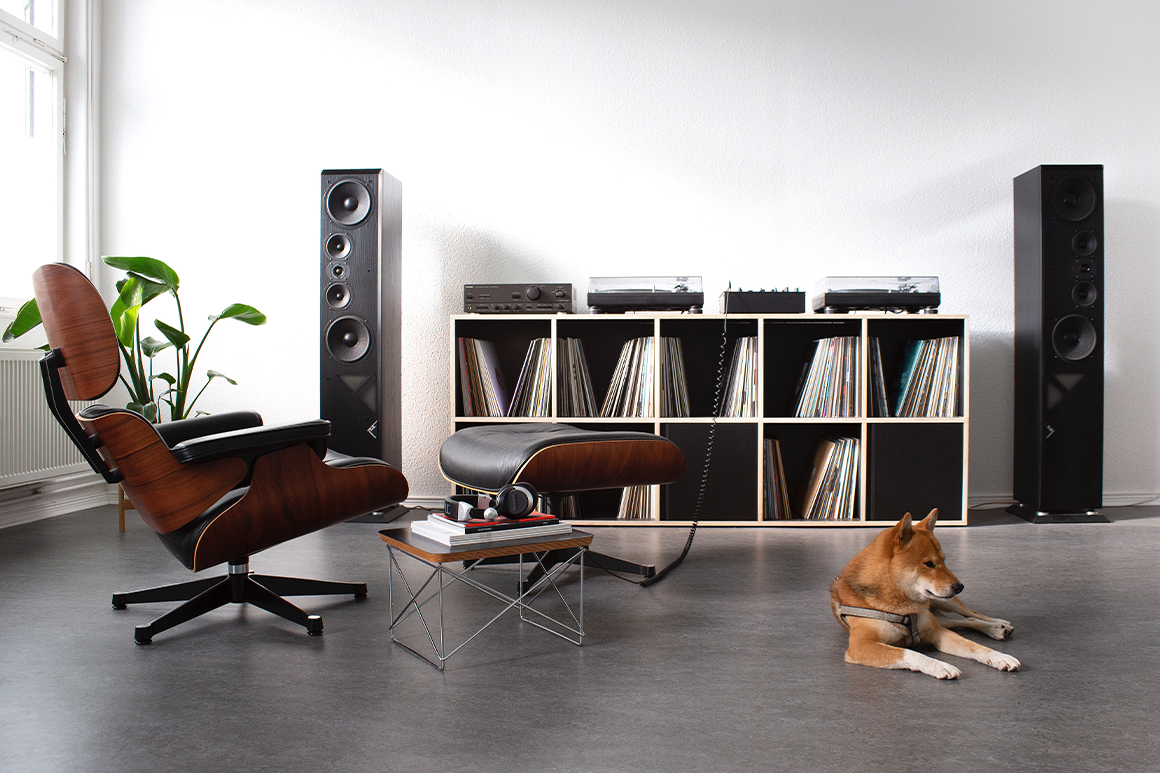 Bent plywood, tubular steel, high-quality veneers, lacquered finishes, plastic and leather are all materials associated with the Mid-Century Modern look. They sit beautifully alongside contemporary homes that have open staircases, exposed bricks, wooden floors and large glass windows or bifold doors opening out onto natural spaces. 
If your home is more traditional, choose a signature piece or two. Then, add to the look with statement-making textured cushions, rugs or curtains. Bring in a touch of cosiness with throws in faux-fur fabrics or create a sense of luxury with a daybed covered in velvet. Once you've made the look work by mixing and matching your textures add a few glazed ceramic ornaments. These give a finish that really captures the mood of the period.
Colours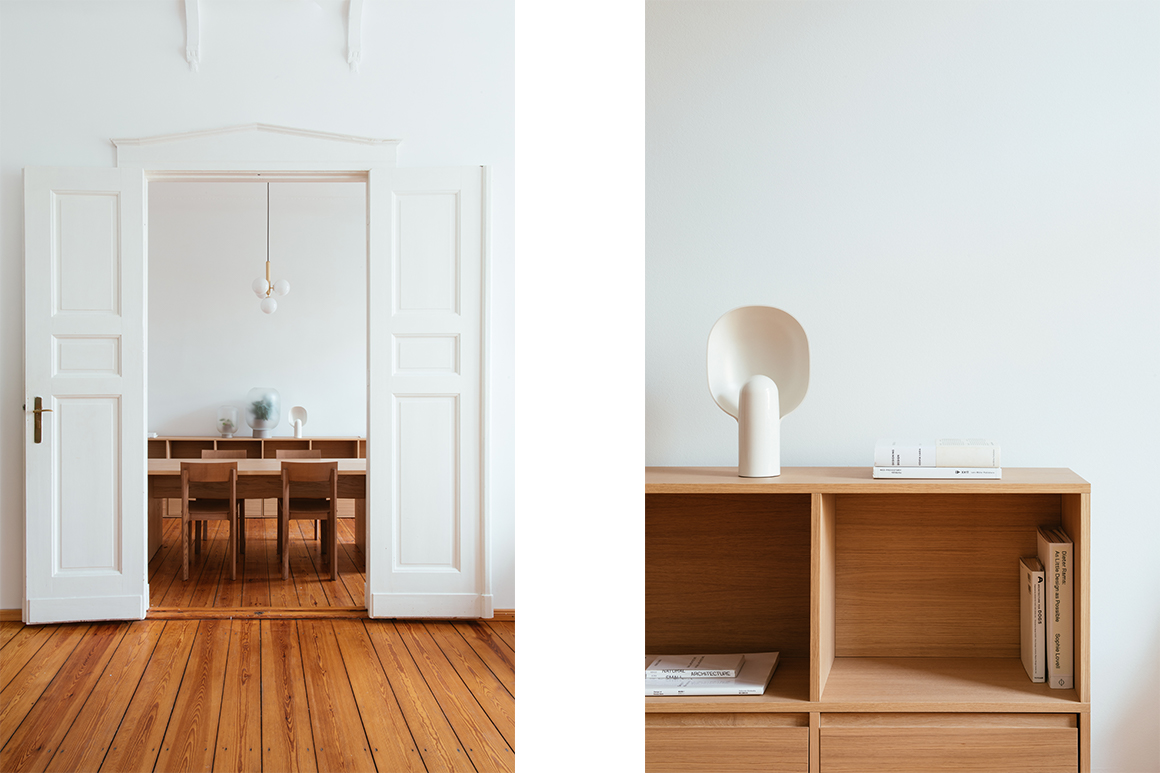 The natural materials of the furniture set the colour palette at the beginning of the Mid-Century Modern period. Earthy tones predominated. As the 1950s gave way to the 60s, Pop Art colours began to make an appearance before returning to the browns and oranges of 70's design. This gives you a broad colour chart to work with and the freedom to be as creative with colour as you like. 
Start your decorating scheme with muted pastels and add a key piece of Mid-Century Modern inspired furniture such as a velvet-coloured sofa in mint green or a circular banquette in pretty pink or calm beige. Use prints, cushions and throws to bring in an eye-catching shot of colour. You could even add a cabinet lacquered in bold cherry red. Another idea is to use stark white walls as a base for graphic art or floating bookcases loaded with ceramics. A plain wall is also the perfect backdrop for a Mid Century sideboard in a classic veneer finish. Make a feature of another wall with bold wallpaper in a bright 70's geometric print.
Shapes
Materials and colour are vital elements of the Mid-Century Modern style, but shape also plays an important part whether this is playful, abstract, organic, or geometric. Choose seating and tables with flowing organic curves and set them against storage pieces that play with geometry. This could be with stark straight lines or by choosing storage units made up of mathematical shapes such as hexagons. Hairpin legs or flowing tubular steel frames provide a contrast to the body of some furniture or select other pieces that appear to float in the air above their supports.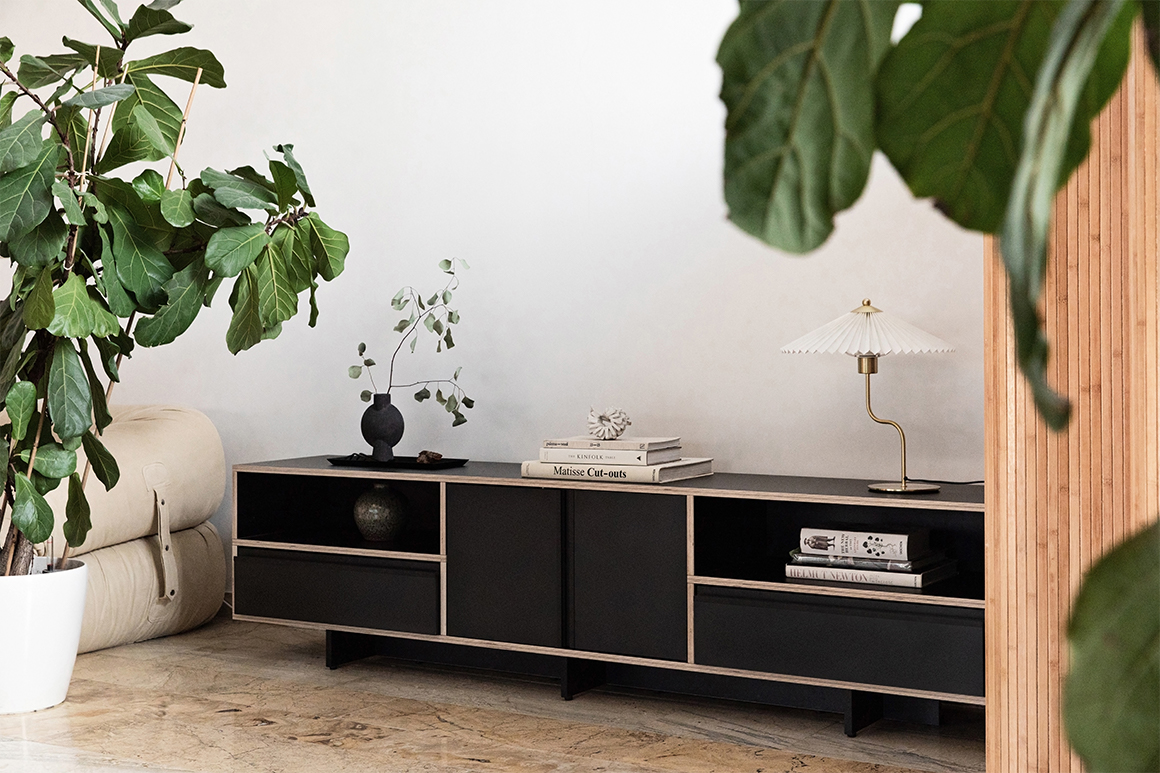 Distinguishing Features
The distinguishing features of your new bedroom or living room should be an understated look with classic, uncluttered lines. Every piece of furniture should combine function with form. Fuss and ornamentation should be kept to a minimum and carefully selected to add to the overall appearance. Aim for at least one authentic period piece, like an original chair. Then complement this by adding modern furniture that features the design characteristics of Mid-Century Modern style. A good example is the Tylko Oak Veneer Sideboard.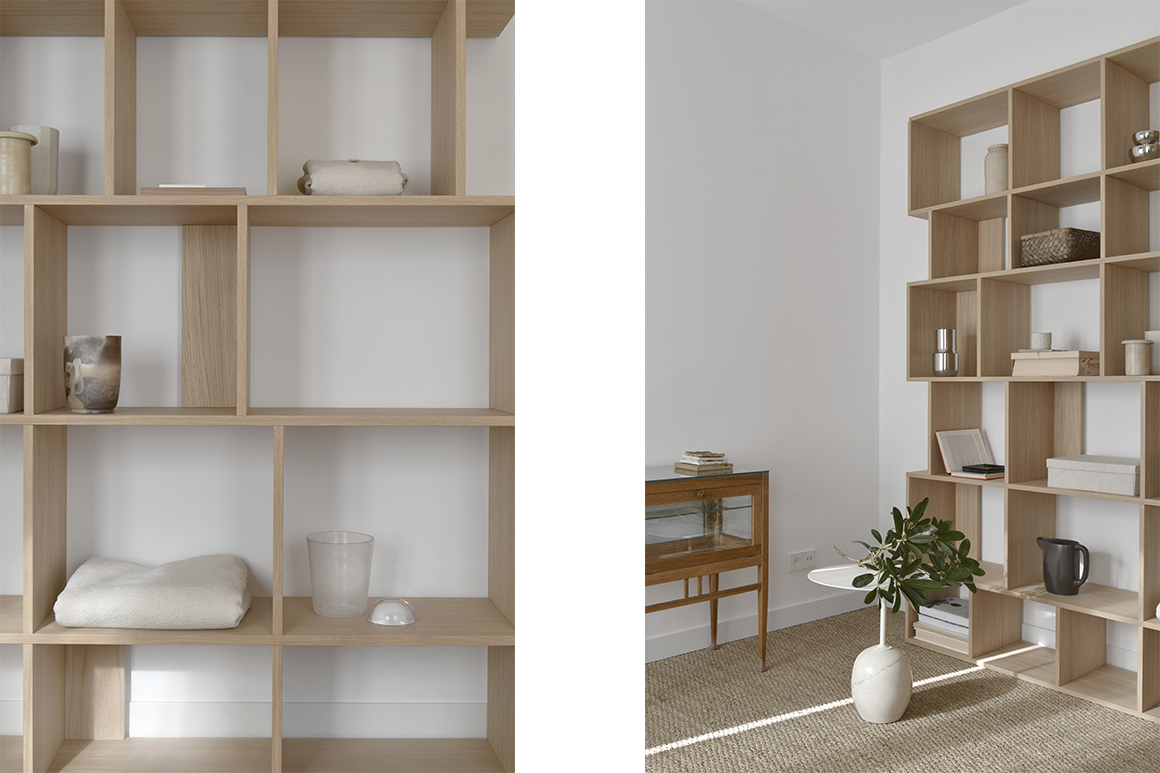 Tylko's Veneer Sideboard for Your Fab Mid-Century Set-Up
With its finish of high-quality oak or ash veneer, the Tylko Veneer Sideboard is the perfect finishing touch for your Mid-Century Modern living room. It has clean elegant lines and can be designed to give the geometric appearance you want. There is a practical choice of open or closed storage. Doors cover up clutter while openings can be customised for size, making it perfect for your favourite ornaments or book collection. Personalise further by choosing standard feet or taller click-in legs that create a lighter and airier outline. 
Each piece of Tylko furniture is made from sustainable and durable materials. Finished with extraordinary attention to detail, assembly couldn't be easier thanks to Tylko's colour-coded click-in connectors. Finally, the Tylko Veneer Sideboard, an update on a classic featuring functional and contemporary details including steel integrated cable holes to keep tech cables tidy.
The options are endless but whatever your Tylko choice, the system's clean lines and minimal looks are the perfect companion for a midcentury makeover. Find the full collection at Tylko.