Style Meets Comfort: 8 Principles of Scandinavian Interior Design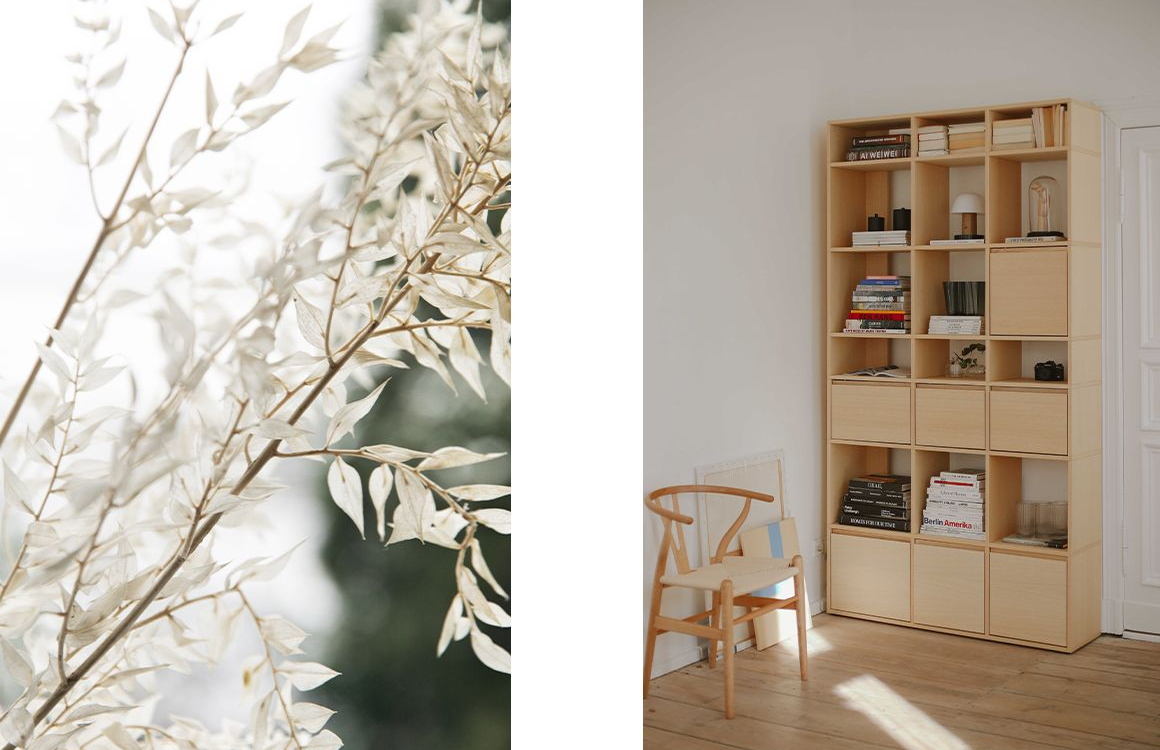 Scandinavian interior design reflects the culture and climate of the North, of lands where winters are long and harsh, and comfortable functional homes are essential. In Sweden, Denmark, Norway, Iceland and Finland, Scandinavian design took root in the early 20th century. A few decades later it reached the United States, Canada and the UK where it formed a natural alliance with the Bauhaus and Mid-Century Modern movements.
Craftsmanship, minimalism, function, aesthetics and comfort all took centre stage, reflected in the work of iconic Scandinavian furniture designers such as Alvar Aalto, Arne Jacobson, Eero Saarinen and Hans Wegner. Masters of clean and natural aesthetics, if you're looking to bring a touch of Scandinavia into your home, follow these eight principles of Scandinavian style.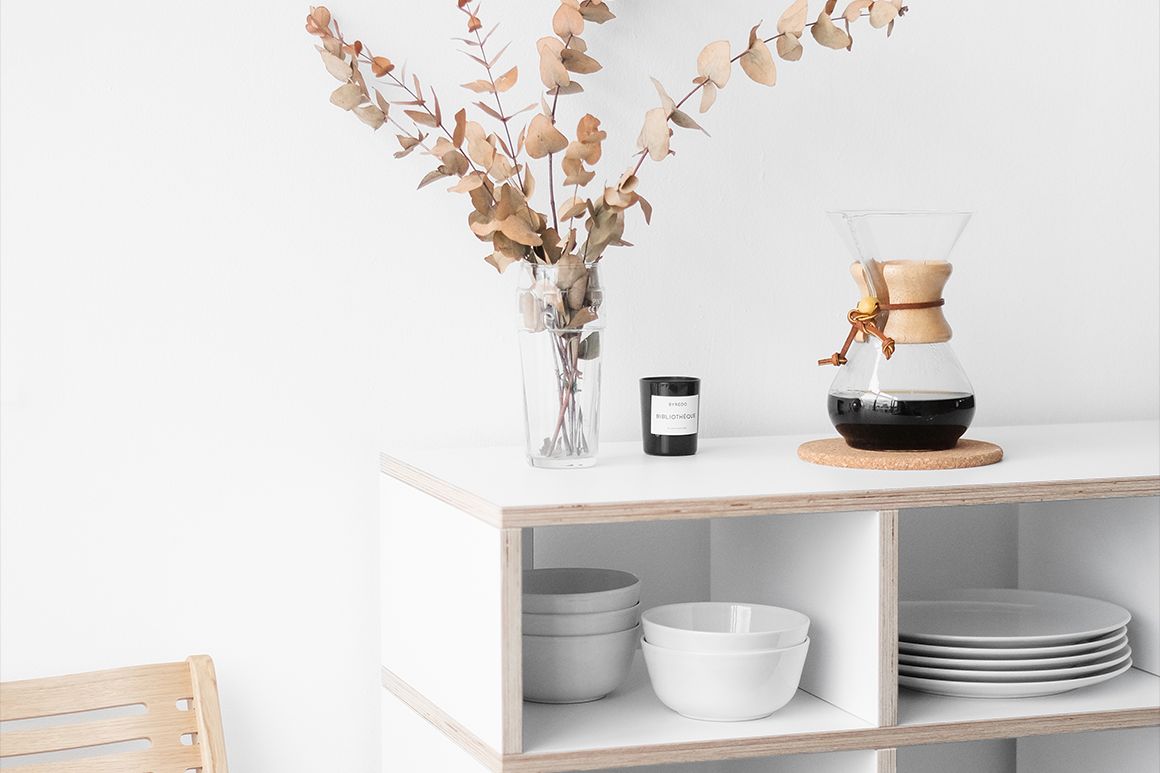 1. Minimalism – The Art of 'Lagom'
Traditionally, many Scandinavian homes were small, leaving no room for clutter. Even though houses and apartments have become larger, minimalism has remained one of the most important characteristics of Scandinavian interiors. Open spaces give enough room to breathe and live comfortably together during long periods indoors, while clean lines and neutral palettes deliver an atmosphere of calm.
The first step is to declutter – the Swedish principle of 'lagom'. A concept centered on harmony and moderation, it roughly translates as 'just the right amount,' 'Lagom' is all about finding that sweet spot between having too much and having too little, keeping just what's required to meet your needs and make you happy. While it can be applied to all aspects of life, when it comes to your home, 'lagom' would require a careful and sparing use of colour or contrast and a balance between form and function.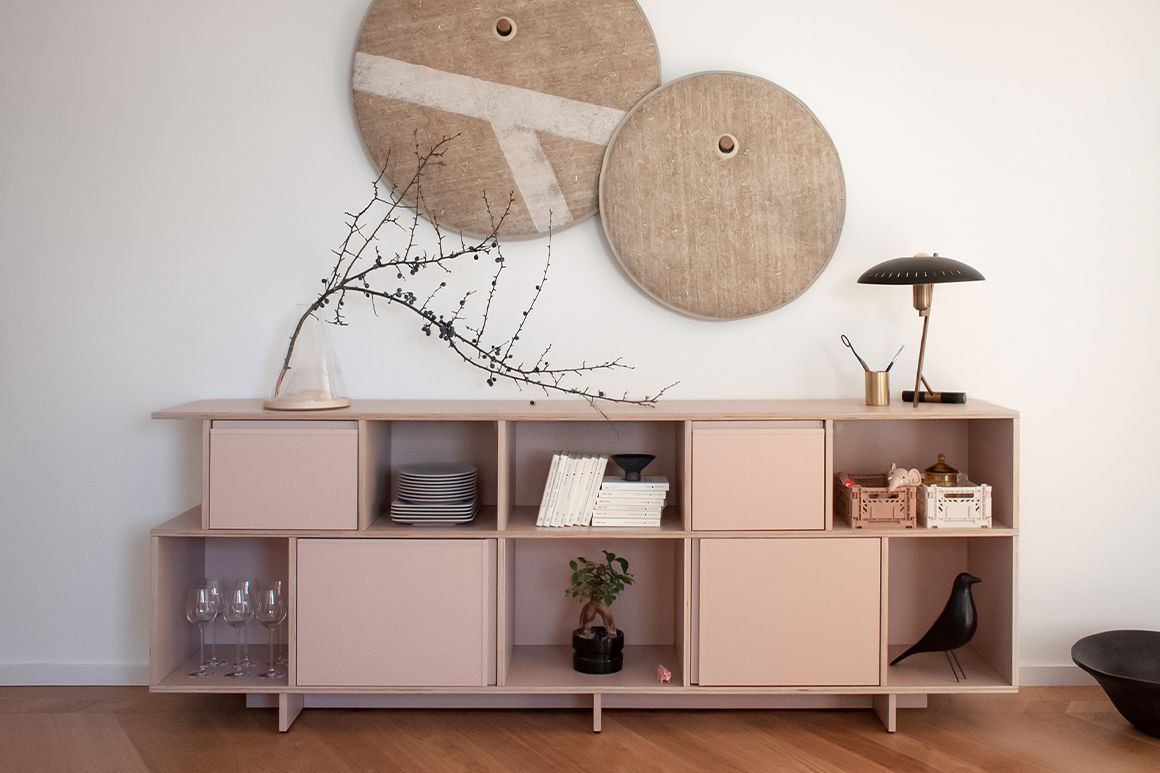 2. The Shades of Nature
Scandinavian decor is typically white and light as a counterbalance to the long dark days of winter. When colours are used, they tend to be neutral or soft, rooted in nature. Think grey, pink, tan, marine blue and sage green. This gives a cohesiveness that supports the principle of minimalism.
As well as adding brightness and making the most of natural light, a neutral palette blends well with wood furniture. Put together, it brings a touch of sophistication to your bedroom or living room design. Layer interest into your white or pale decor scheme with furniture in blocked colours along with bright rugs, bold graphic patterns and colourful framed prints.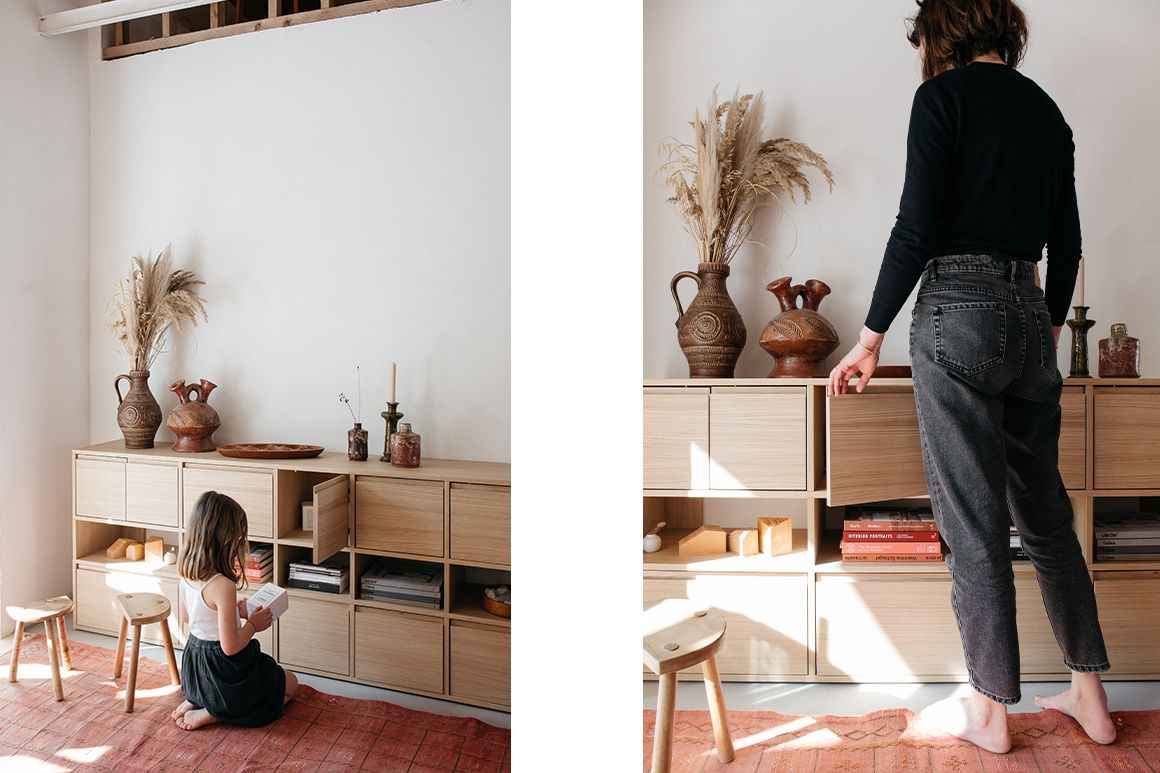 3. Play with Contrast
While Scandinavian designers love minimalism and neutrals they also enjoy playing with contrast. When you've laid down the basics of your interior by following our first two principles, you've set the stage for some mix and match design. It doesn't just apply to the colours you choose but to a wide range of design elements.
Blend light and dark neutrals by laying a dramatic tiled floor in black and white. Arrange modern furniture alongside classic pieces from the Mid-Century Modern era. Position a plant with lush green leaves against a graphic print made up of stark straight lines or sit a utilitarian table next to a plush velvet daybed. Incorporate contrast by having patterned wood flooring or wall panelling. Try floral and geometric prints on rugs, curtains, cushions and throws. Contrasts of colour, texture and mood can completely transform a space.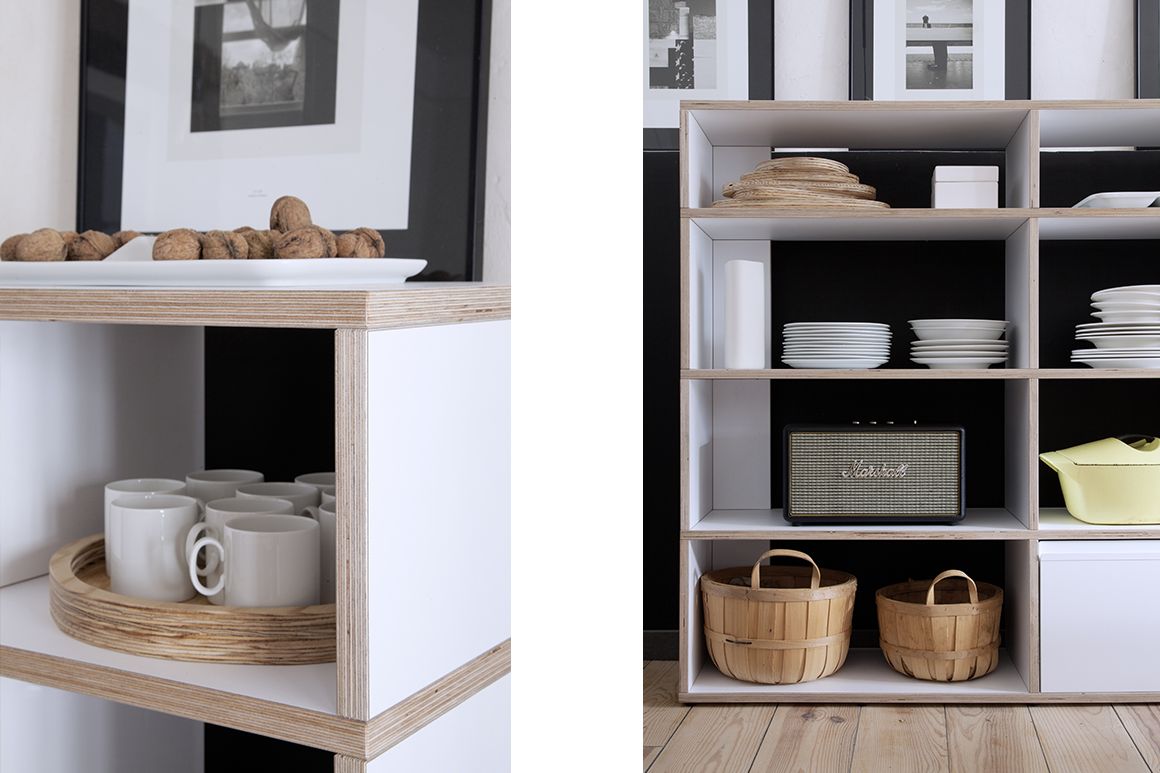 4. Let There Be Light
For much of the year, natural light is a precious commodity in countries of the north so an essential principle of Scandinavian interior design is maximising light. A neutral colour scheme immediately makes a space feel brighter, while white walls reflect daylight around the room.
Keep window coverings to a minimum, choosing sheer and translucent fabrics in white or pale colours then layer up the artificial lighting. Cast a bright light across the whole room with a statement-making ceiling pendant and dot table and floor lamps around to create efficient pools of light where needed for reading and working. Finally, tone it all down with warm candlelight for cosy evenings in.

5. Celebrate Quality and Sustainability
Scandinavian craftsmanship has long been celebrated for its perfect match of form and function. Now, in these eco-aware times, this craftsmanship is even more important. When you invest in high-quality pieces of furniture that meet both your aesthetic and practical needs, you're more likely to treasure them for many years.
When made well from sustainable materials, even the most ordinary and practical items such as bookcases, shoe racks and tables can display a decorative element while earning their keep. They'll fit right into the Scandinavian style of your living room, dining room or bedroom. For extra durability, pick furniture that does double duty, such as a coffee table that doubles as a storage chest.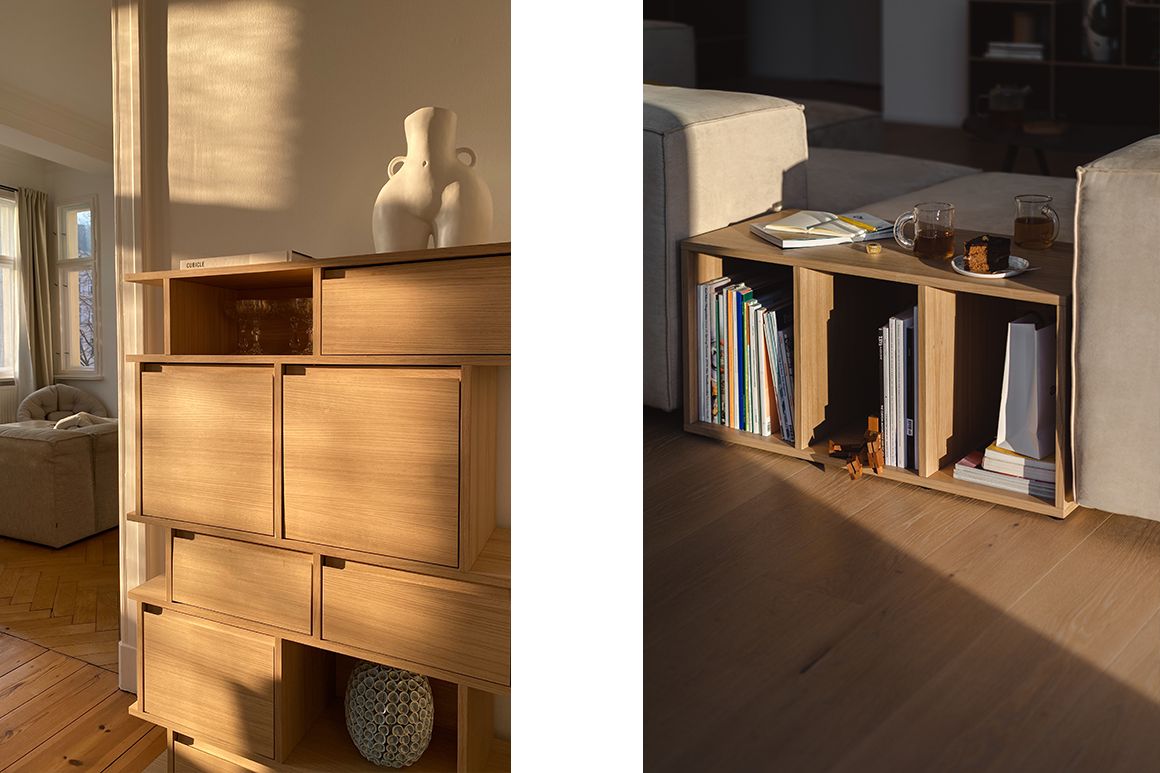 6. Natural Is Best
The characteristics of quality and sustainability are supported by the use of organic and natural materials. Left untreated and unpainted, light woods such as beech, birch, ash and pine are the order of the day for furniture, floors and walls. Take this element even further, by using quirky wooden toys and ornaments as playful accents. In place of wood, natural stone is practical for flooring, while even polished concrete can take on an organic feel when used for kitchen floors and worktops.
For a Scandinavian look, choose furniture with clean straight lines or gentle curves and neat tapered legs. Keep the organic element going by contrasting the sleekness and colour of wood with the textural feel and bold colours of soft furnishings made from natural wool, sheepskin and leather.

7. Bring the Outdoors In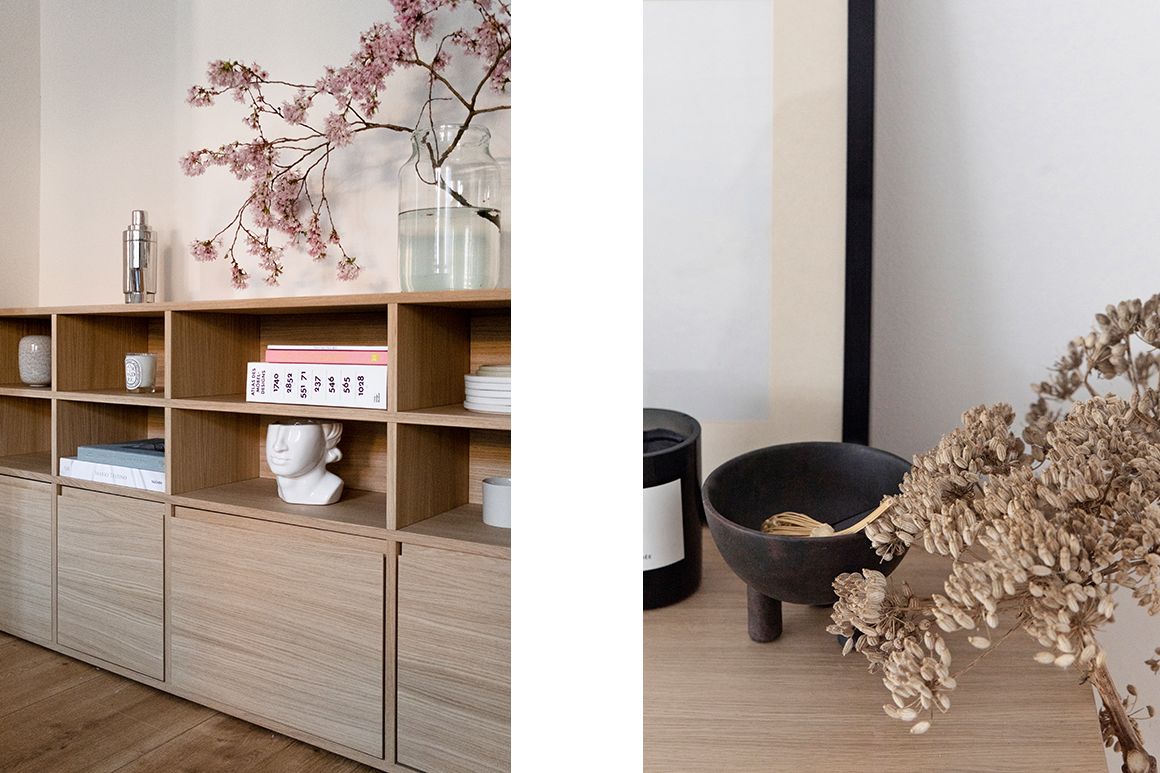 Nature can be harsh in Scandinavia while accessible natural resources are scarce. This gives people a true respect and appreciation for nature. When the weather allows, Scandinavians spend their time out of doors. When they can't do this, they like to bring the outdoors into their homes – creating our seventh principle of Scandinavian interior design.
We've talked about the use of natural materials and nature's colour palette. Now add to this with carefully placed houseplants, wood sculptures, hemp hangings and ornaments inspired by nature. Framed prints can play their part. In the middle of winter, a graphic framed print inspired by the sea reminds you that summer is always around the corner.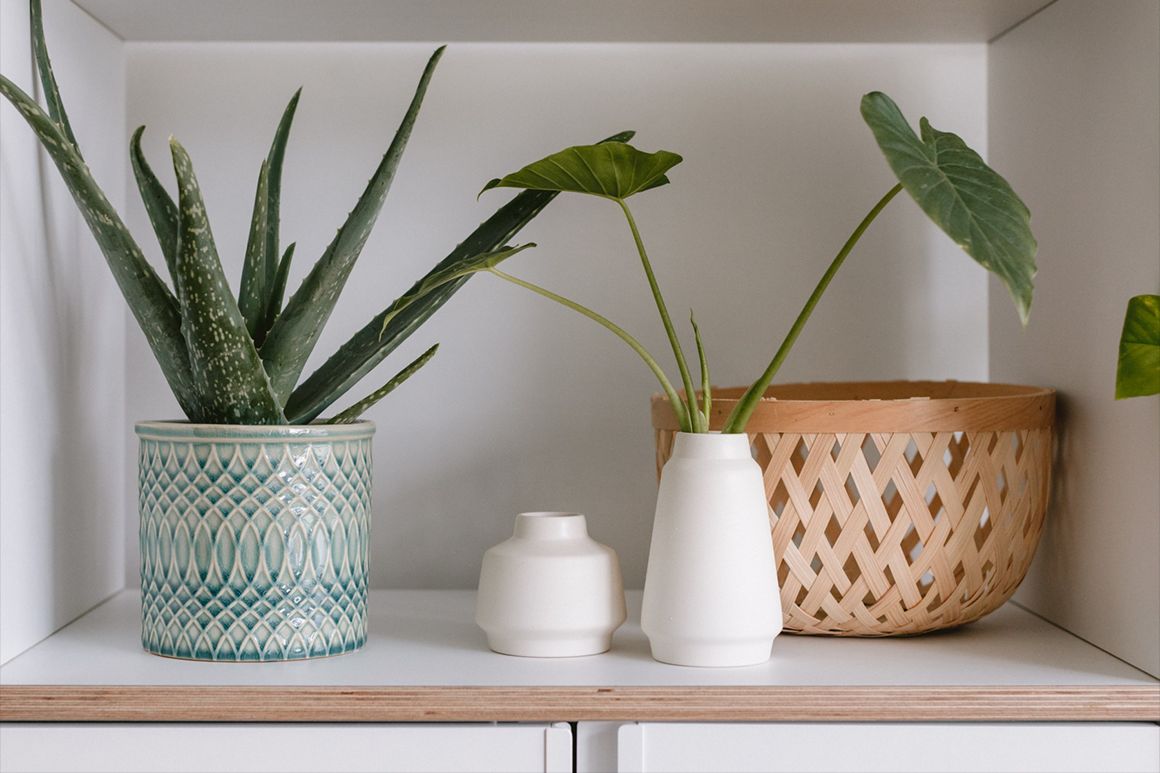 8. The Cosiness of Hygge
Minimalist, neutral colours, lots of wood and natural materials – is it all maybe a little cold for northern climates? Most definitely not, especially when a touch of Scandinavian 'hygge' is added to the mix. Pinning down exactly what hygge is can be tricky, but definitions talk about cosiness, contentment and comfort.
To create your own hygge, add things that invoke this feeling of warmth – scented candles, berry-laden branches in vases and soft throws to snuggle up in while wearing a cosy jumper. Create a little corner where you can curl up with a book and a cup of tea or coffee. Or, if your room has a fireplace, make this the focal point of your hygge. Keep it lit with sweet-smelling logs in winter and use it to display flowers and candles in the summer. Finish off by placing a basket of blankets or books by the fireplace for guests to dip into or browse.
By following these eight principles, you'll create a Scandinavian interior full of comfort, where every object has a function and aesthetic that brings you joy. Relax in your very own retreat from the outside world, the ideal hideaway allowing you to boost wellbeing through considered design.