Andres Reisinger & Mica Lucas: A Truly Contemporary Design Duo

Creative couple Andy Reisinger & Mica Lucas discuss their individual approaches to art and design and their shared love of the Catalonian capital.
Born and bred in Argentina, Andrés Reisinger & Mica Lucas now call Barcelona home, a city where an exciting career and a relaxed, sun-drenched lifestyle can sit happily side-by-side. While Andrés specialises in colour-rich, three-dimensional design, Mica is a painter by trade, combining both digital and intricate hand-painting techniques in her vibrant illustrations. Together they share a passion for books, an eye for beautiful objects and a mutual respect for their aesthetic differences. A thoroughly modern pair, we visit Andrés and Mica at home to find out more.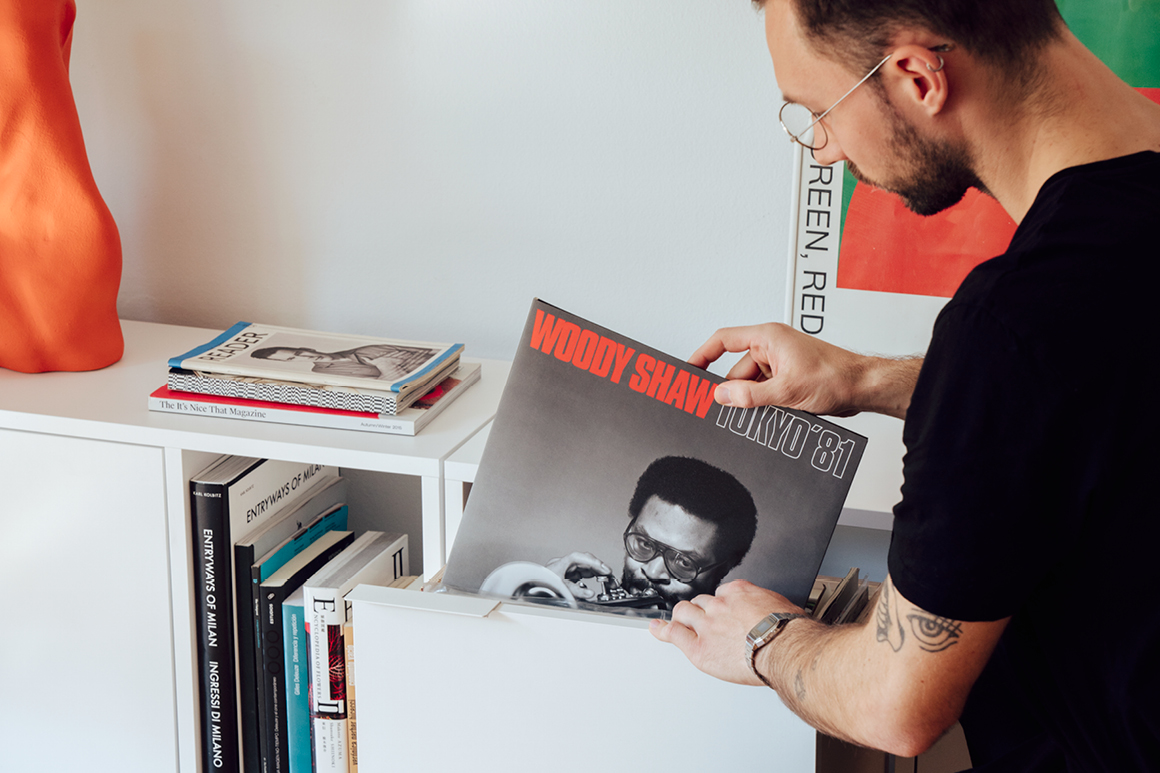 Can you tell us a little about your design backgrounds?
Andrés: We both started creating at a  really young age. I began developing my design-art thinking during my first years at University, that was when I really deep  dived into my own design language. It became more than just visual and graphic, sometimes I'd design using only textedit.
Mica: I have been painting with acrylics since I can remember and it's what led me to study graphic design later in life. That early experience with acrylics really affected the way I approach color and texture.
Andrés, how have 3D design tools changed the way graphic artists work? 
Andrés: I remember being in university and working with spatial design before I knew anything about three-dimensional tools. The good thing about the University of Buenos Aires Architecture department , is that they focused a lot on signatures in volume and spatial design. Of course, digital three-dimensional software has made even the most impossible ideas possible, and that has opened paths to new and unseen results.
Mica, your images feature lots of natural, organic forms, would you describe this as the core theme of your work?
Mica: Organic shapes are fascinating to me, how delicate and intelligent nature can be, smooth or sharp, even geometric. It's a big part of my daily inspiration, but so are human interventions like architecture, design and music. I think what's more interesting to me is the relationship between these two worlds and how they complement each other.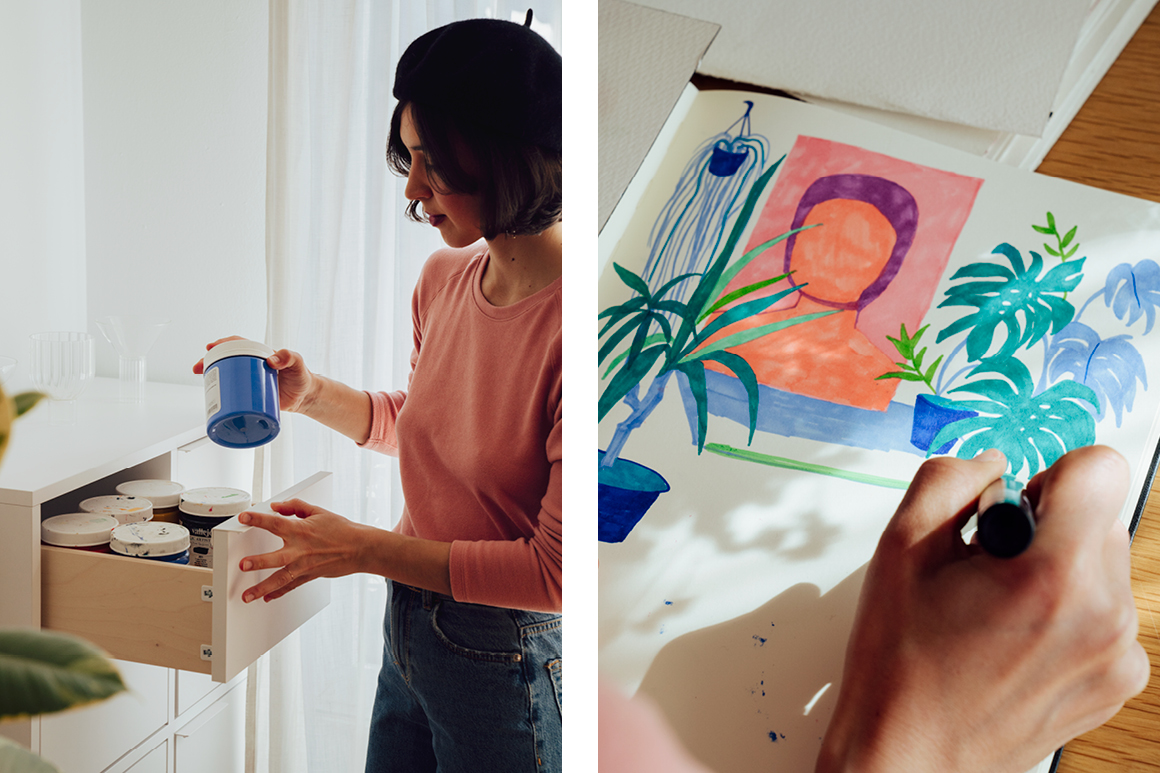 What role does colour play in your work Andrés?
Andrés: Colour is very important in my work. I'm particularly fascinated by the colour pink and I use it a lot because it feels  very natural. We have all kind of analogs to pink all over our bodies, our lips, our tongues… It's a colour that makes me feel at home. I always say that colour does not paint a shape, it changes the shape.
Mica, your pieces include both digital and hand-painting techniques, what are the different qualities you achieve with each?
Mica: I love to work in both languages, they feel very different. Hand-painting for me is about a whole body experience, it's sensorial. I can literally feel texture and I'm constantly moving and changing my surroundings as each step requires its own special moment. Digital painting is more concrete and it gives me the possibility of working on an idea instantly and testing how the final idea could look. This means I can work on more than one project at a time.
Your visual styles are quite different in terms of your professional work, do you have similar taste in interior design in your own space? 
Andrés: Totally. ​We have different ways of showing or expressing ideas and solving aesthetic situations in our work. However, when it comes to theory and reality we share the same perspective on things and we have a deep, sincere connection when taking decisions in our own space.
Mica: We both love warm light and very white and clean spaces. We also respect each others particularities. Mica is a plant and flower lover and Andres is a fan of change- he can't keep the same painting on a wall more than 6 months.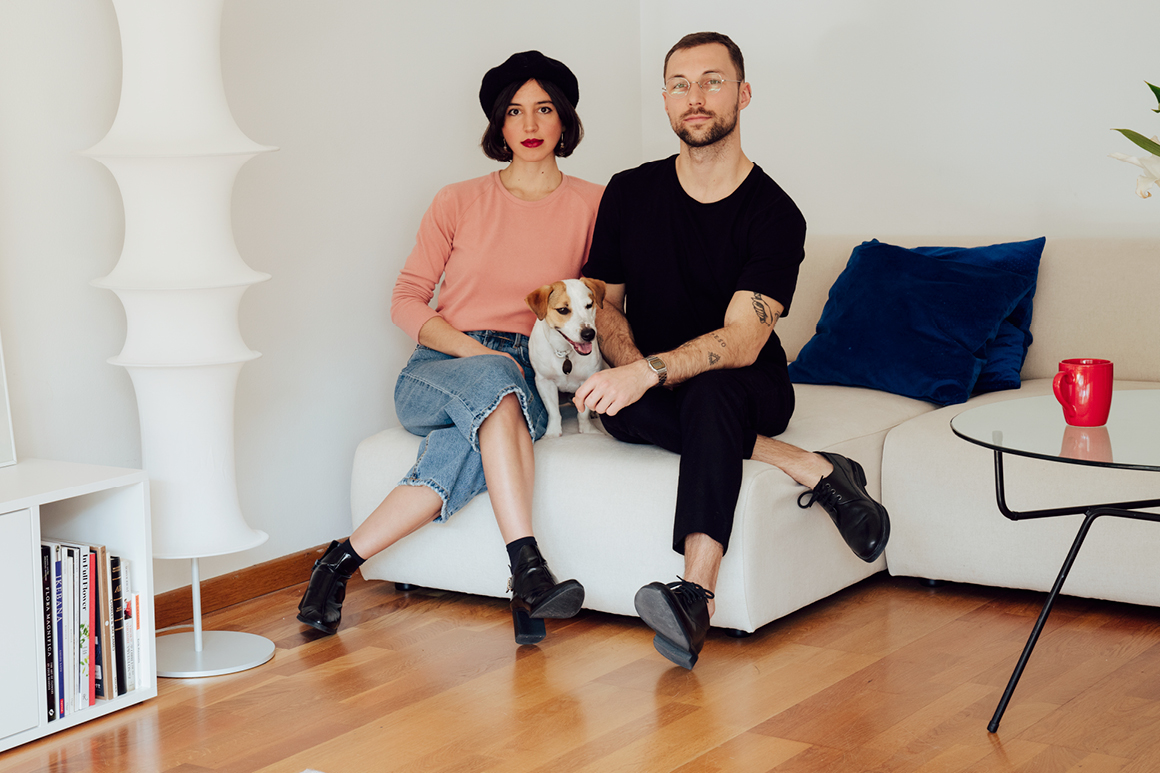 Your home feels very clear and uncluttered, is being organised important to you both?
Mica: We both believe that organization leads to open and clean spaces where you can work, enjoy or chill as you need. Organization keeps spaces multifunctional and that's very important nowadays as we tend to live in smaller apartments. This is where our Tylko shelves really come into their own.
Andrés, how did you approach your work for the Type02 shelf campaign?
Andrés: It was a beautiful challenge. It was the first time I've spent so much time styling lots of different shelves as well as different colours, sizes, grids and irregular patterns. When I'm commissioned for a project I spend a few days investigating the concept and brand before I do anything else.
So here I spent time just studying and practicing different ways of styling shelves until I eventually found  my own personal way of styling Tylko shelving. Then I started to create special props and objects to meet the needs of each room and each shelf.
How would you describe the design scene in Barcelona right now?
Mica: Barcelona has been an art and design hub since forever, but the last 5 years have been  very important locally. A lot of brands and firms are looking for a city that can offer an active community of designers but also a city that hugs you after a hard day's work, where the mood is very chill, the weather is always perfect and the beach is beautiful. It's very rewarding to live in a city that can give you all those  experiences; an active work-life and that mediterranean mood.
Andrés: Málaga and Valencia have a similar feel. Malaga in particular is an amazing young and beautiful city that I think will be full of creative hubs and activity in the next five years. Valencia is already a big city with a lot of design oriented shops, studios and art galleries.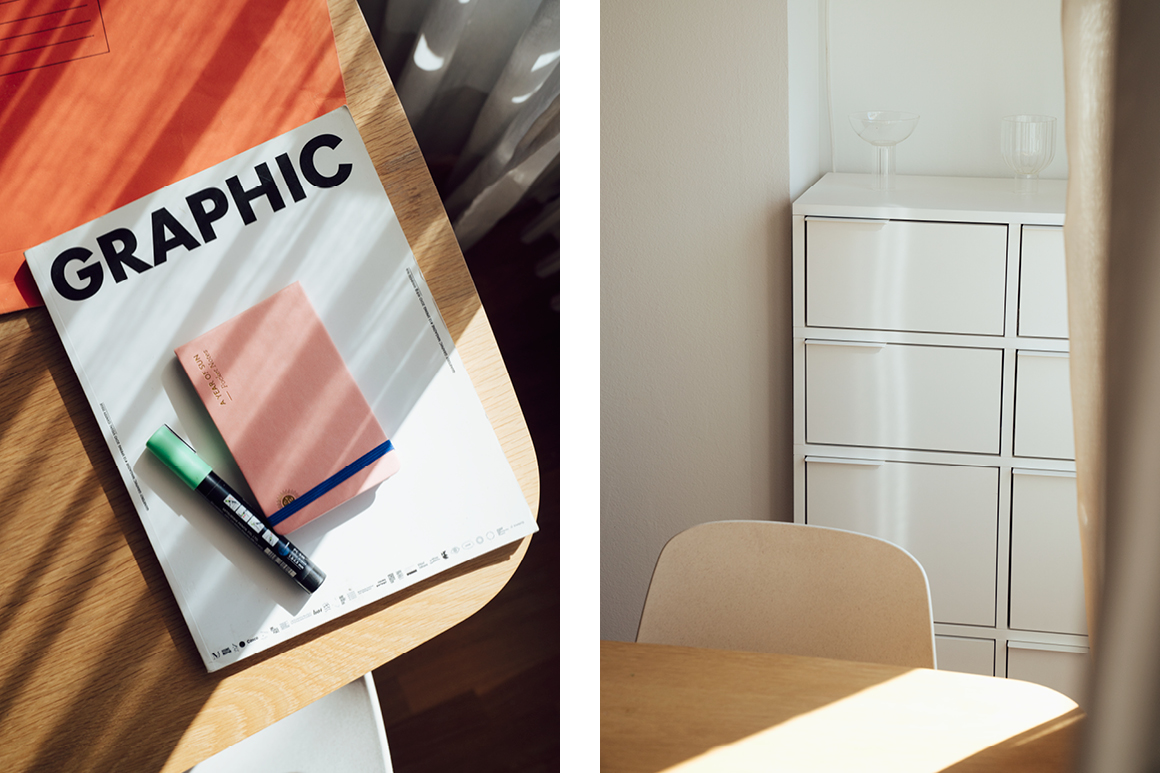 What does "home" mean to you?
Mica: Wherever we have our collection of objects, a warm surrounding and a good lifestyle.
Are you collectors and if so, of what?
Andrés: Books, as we both love reading. I like to read several at the same time, in this way I find unexpected links between books. I'm not one of those people who starts something and just finishes it, I'm more interested in pecking away at several sources of information at the same time. I like to be inspired by disciplines far removed from what I'm working on, this way I can combine pieces of information in unexpected ways to create a new concept. I love theater and scenography and I'm always digging into plays.
Mica: I find reading very pleasant. Novels inspire me a lot, it's like discovering a new and different world each time, but I can get bored very easily if I don't like the author's writing style. I love to read science and discovery books as well.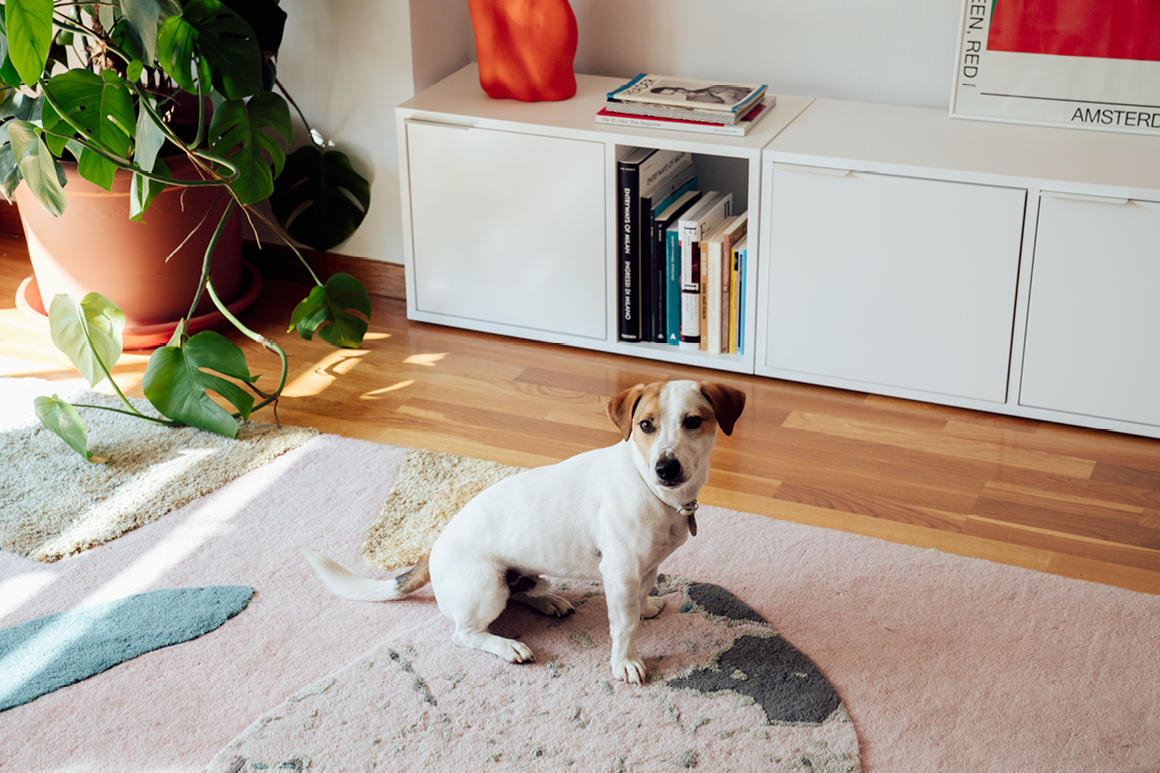 What would your dream design projects be?
Andrés: Bringing my Plastic Rain retail project alive as a physical installation in a Museum.
Mica: I'm really interested in making sculptural, big scale objects.
Who are your design icons?
Andrés: Maurizio Cattelan, Ettore Sottsass, Dimore Studio, James Turrell, Gyula Kosice, Erwin Wurm, Marijn van der Poll, Max Lamb and Anish Kapoor.
What are your favourite locations for anyone visiting Barcelona?
Mica: The beach, the parks, and our neighborhood – Poble Nou.