Camea Hoffman: At Home with the Globe-Trotting Techno DJ

For Berlin-based DJ Camea, order and balance remain key to a non-stop life behind the decks.
A Techno DJ in high demand, Camea Hoffman discovered electronic music in college and never looked back. Finding a rare moment between tours, we catch up with the Seattle native to discuss turning a passion into a full-time career and finding creative freedom in her beloved Berlin.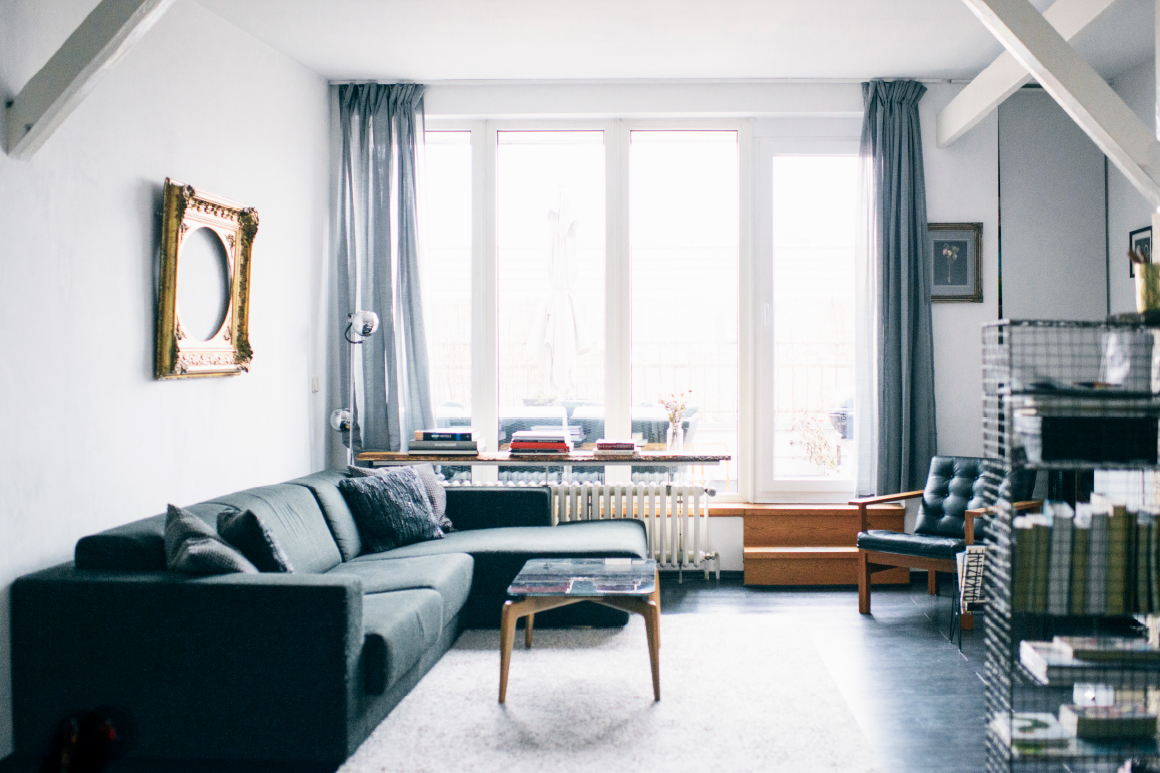 Have you always wanted to be a DJ? What inspired you to follow this career path?
I always wanted to be a musician. I've been interested in and playing instruments since I can remember. I didn't discover electronic music until I was in college in the '90s, but when I first experienced a connection between the dance floor and the DJ at a warehouse party, I was hooked and immediately knew that's what I wanted to do with my life.
Where are you from originally? Was moving to Berlin always your long-term plan?
I'm from Seattle and moved to Brooklyn, NY, in 2002 in my early twenties. I first came to Berlin in the summer of 2006 on tour and it was an instant love for me. I knew the moment I got off the plane and saw this beautiful, green city full of charm and artistic energy. I didn't plan to stay here long term, I thought maybe just a few years, but I loved the culture so much that eventually it became home. I'm married now, have a son and a cat – I would have never thought I'd end up settling down, but I love it!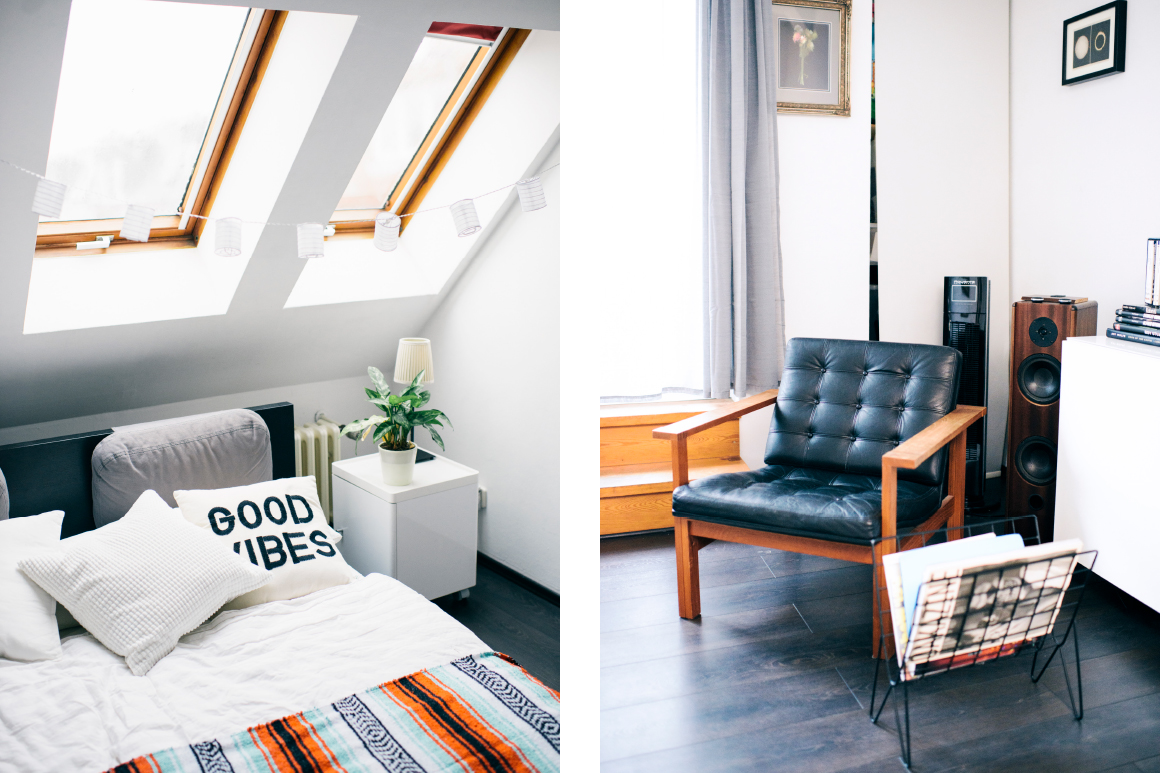 How do you find Berlin? What do you love about the city?
Berlin is an amazing place. It's always changing and never seems to stagnate. The city and its people have been through so much, it's still rebuilding itself and finding its new identity. It's full of secrets and confessions, every street tells a different story and is full of history. There's so much to explore in the museums, architecture, local shops and clubs. It is also a great city for record shopping, there are so many spots that you can get lost and dig for hours like Hardwax and Spacehall, as well as the Sunday flea markets where you can find lots of great classics and vintage vinyl.
How does the Berlin techno scene differ from other big cities?
Berlin sub-culture and especially techno culture is very free-spirited and hedonistic, there are clubs for every type of person. The local government accepts everyone and gives them the space to express themselves as they wish, which makes for a very lively nightlife full of artistic expression and experimentation. Techno music also played a big role in bringing the youth from East and West together when Germany reunified, and the music lies in the heart of the people. Even though the city has changed a lot over the years due to gentrification, that raw, emotional energy is still alive when you go out to the clubs. It's a very unique and special experience.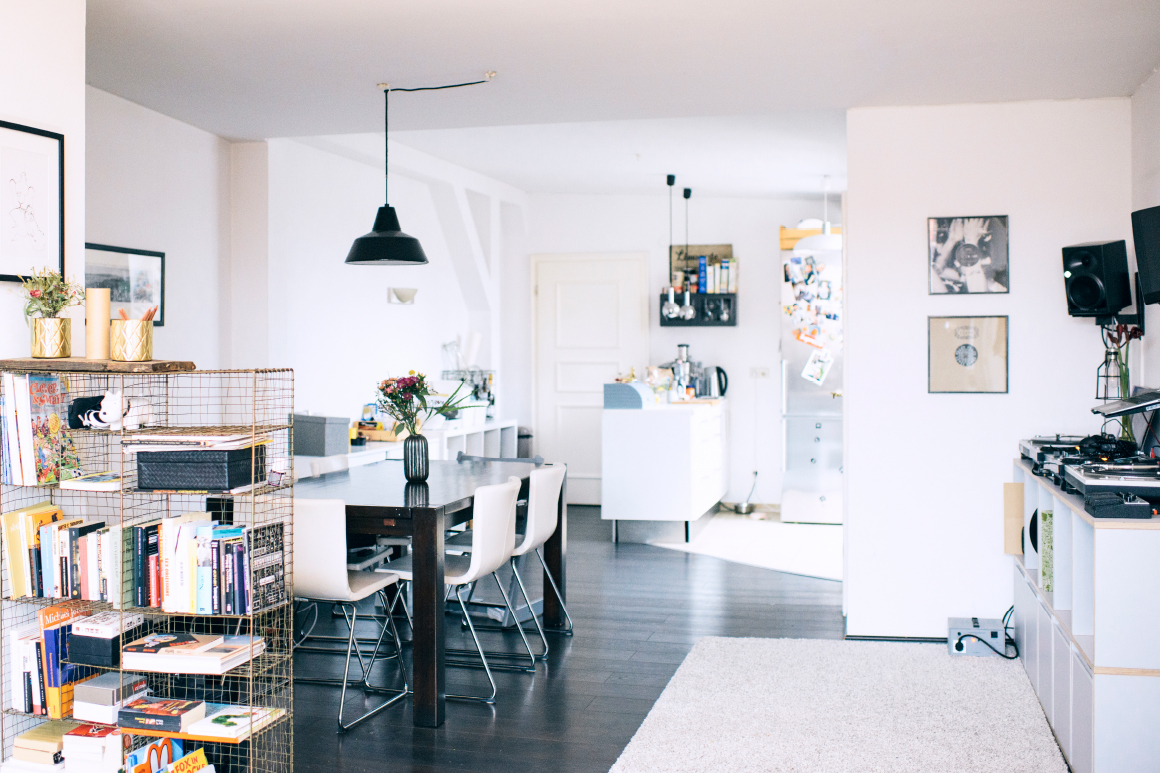 How do you combine working as a DJ with being the mum of a toddler? Do you find motherhood has changed your approach to your work or has influenced it at all?
Becoming a mother didn't change me artistically, but it did open spaces in my heart that I didn't realise were closed. It has inspired my music a lot. I feel more compassion than I did before, and it has given me a better ability to process emotions and respond to them artistically. Being a mom has changed my work flow a lot though. I have to be more organised and efficient with my time now. With travelling, it takes a lot of teamwork between my husband and I, but it works for us as long as we stay focused on our family goals and support each other.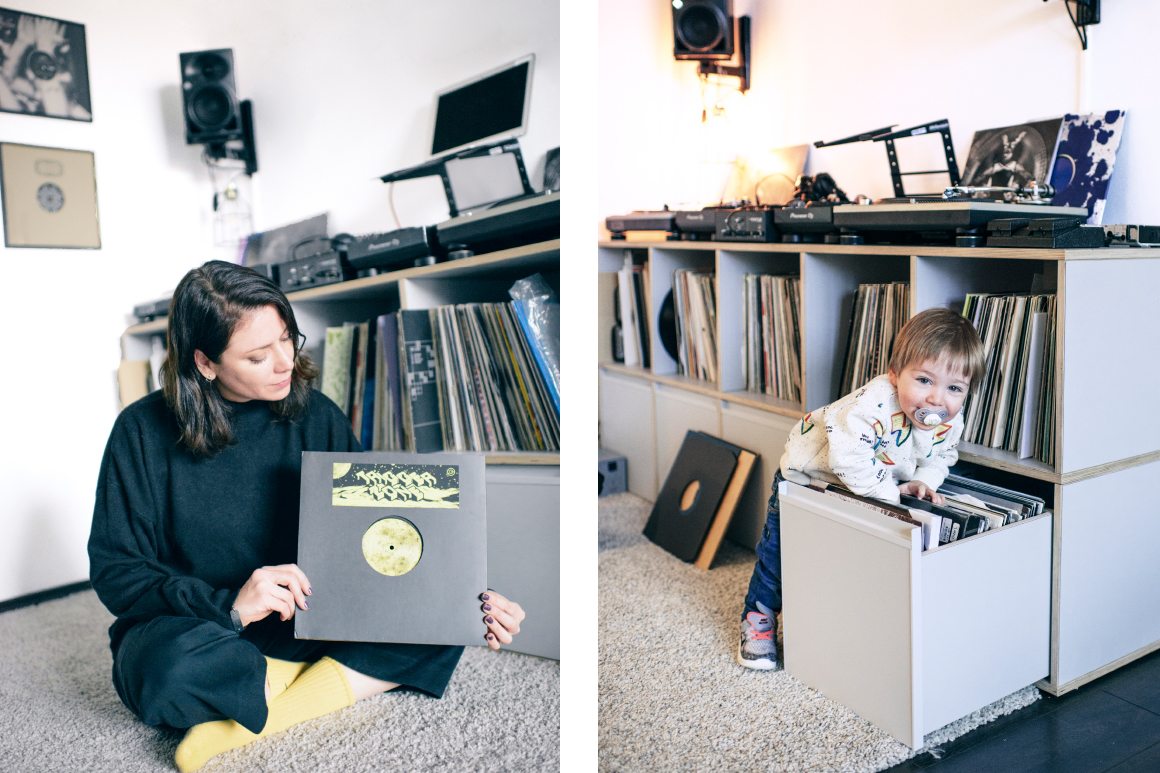 Do you think your career influences your home life?
I try not to bring the stress of my career in front of my son. When I pick him up from pre-school in the afternoon, I put my work away and just focus on him. The time we have together is very important for both of us, and I make sure to put my devices away and we just hang out and interact with each other. He has such an openness and curiosity of everything around him, I feel that I learn just as much from him as he does from me. We often play with instruments and on the DJ console together, and he hangs out with me when I'm doing my radio show or working on my sets for the weekend. He loves dancing to the music and playing with the lights and buttons on the mixer and decks. I'm very proud he has an interest in audio so young and it influences me to keep pursuing my passions and to listen to music with impartiality.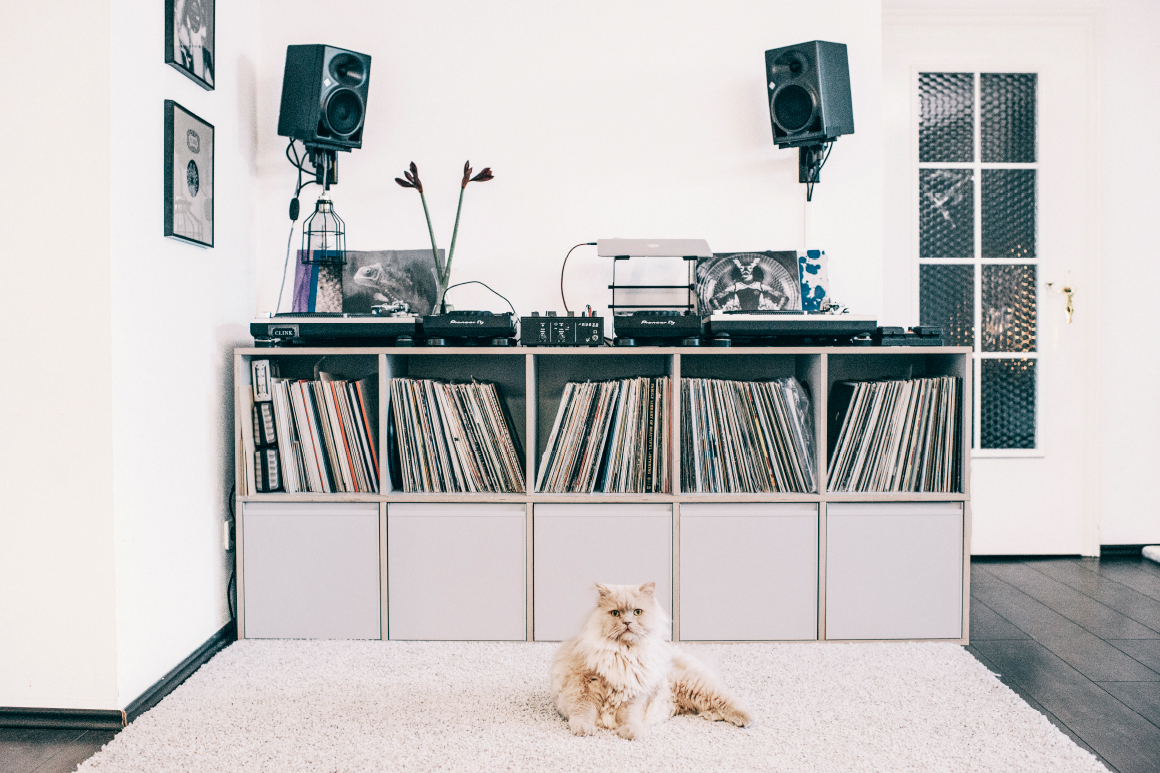 Has your Tylko changed how you interact with your records?
My Tylko vinyl storage sideboard has exceeded my expectations. The storage drawers on the bottom row make searching, organising and selecting my vinyls so much easier and quicker, so I can spend more time on the artistic aspect of my set and less time trying to find a record. The first thing I noticed about the shelf was its quality, the European birch wood structure is very well made and it blends perfectly with the aesthetic of our apartment, which is minimalistic. The mute, gray color keeps the room feeling open and not cluttered, which is very challenging when you have to keep your vinyl collection in a city apartment. 
It's also a good height and has a lot of surface space on top, so putting my DJ console on it works perfectly and I can fit my DJ mixer, 2 turntables, 2 Pioneer decks and effects boxes comfortably. Since the console is higher than most other home vinyl systems, I get to play music without having to lean over and strain my back. It feels as though it's the same height as most DJ consoles at clubs. I'm very happy with the piece, it's exactly what I needed.
What are you most excited about in 2019? Will you share what's next for you?
I'm quite excited to start 2019 with a new techno single that will be announced soon, and more radio shows with some exciting guests, as well as new music coming on my Neverwhere record label. I also have some additions to my studio that I'm excited to dive into, and I'm looking forward to spending a lot of time writing music, playing shows and enjoying life.