Eliza Dunajska: Meet the Warsaw creative turning beach-life into a business

City-dweller Eliza Dunajska pursues a passion inspired by sun, sea, sand and good living.
A free-spirited creative juggling the the producer life and running a small business, Eliza Dunajska has always followed her instincts. Moving from graphic design to creative production in search of a more varied worklife, she launched the humorously named Lazy Beaches in 2018 – a truly modern take on the beach towel. Fascinated by beauty in all its forms, the ever-busy Dunajska takes visual inspiration from all corners of life while remaining true to her own personal aesthetic. We head inside her Warsaw home to see her vision come to life.
Tell us about your background, where did you grow up?

I was born and raised in Warsaw but when I was a kid I spent my summers at my grandma's house in Warmia. My grandma was a seamstress so I was always playing with fabrics there. I guess it had a big influence on me. When I was ten I went on my first trip abroad with my dad to Mallorca – that's where my love for Spain began.
What did you study?

I studied architecture at the Warsaw University of Technology. The tech part of architecture was never my favourite, I preferred the design process. I met one of my best friends (Weronika Siwiec, who is now a great illustrator), at University and it turned out that we shared a love for beautiful images. We decided to create a blog that we later turned into a headband brand, creating handmade flower pieces.

At the same time I started my adventure in graphic design which later on developed into art direction. I moved to the Netherlands to work at a great agency called Build in Amsterdam but I quickly realised that graphic design wasn't enough for me. I always wanted to work between fields. So long story short, I decided to move into creative production which allows me to work with images I love but also gives me an opportunity to work with a bigger team of specialists. Now I work at LAF, a creative production agency that represent artists.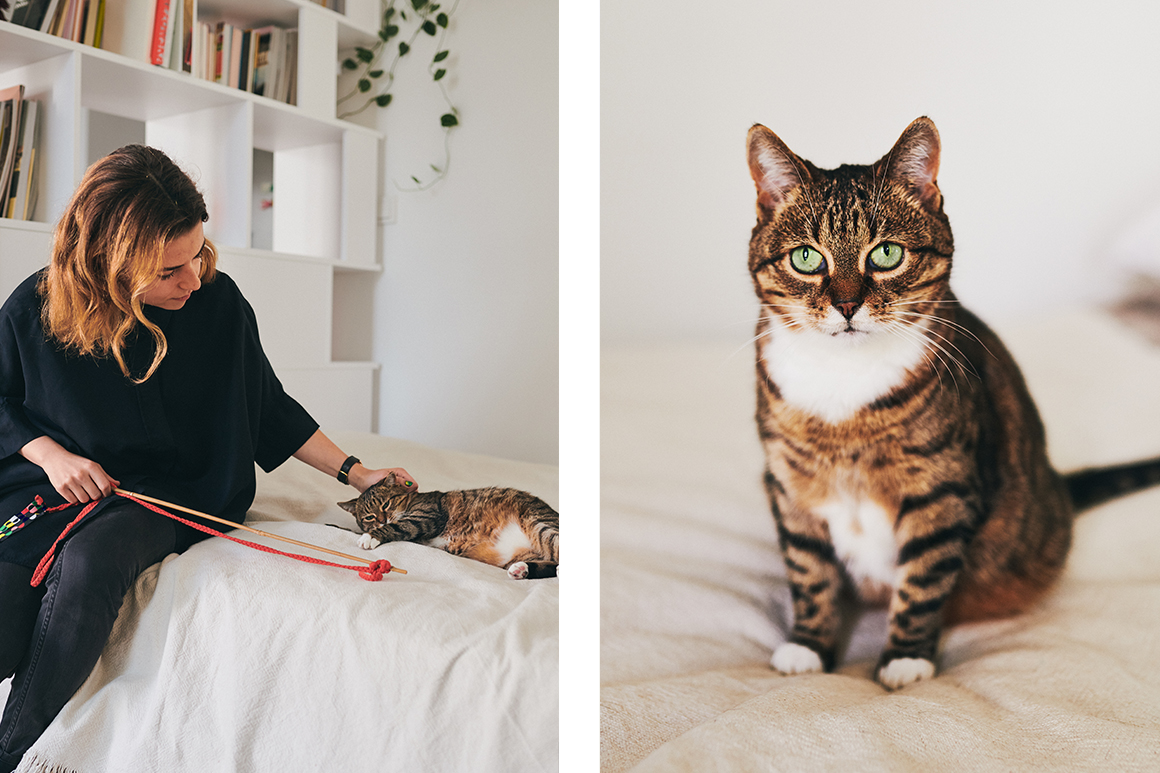 Did you always want to work in the creative industry?
Once upon a time I wanted to be a lawyer but I'm too lazy to learn laws by heart. I prefer to create new things, so the creative industry is the only industry I'm able to work in! I would die in a strict office environment.
Tell us how your brand Lazy Beaches got started?

Whilst living in Amsterdam I realized that I really missed working with fabrics. After moving back to Warsaw I booked my tickets to visit a friend in Tarragona, Spain. It sounds like a cliché but I went to a beach and I noticed that people had really boring beach towels so I decided to make my own. That's how Lazy Beaches was born.
Do you have any help or is it a solo project?

The first towels were made by my mum. I designed a few patterns and took them on holiday to Spain to create the first campaign. Now I'm working with my aunt. She lives far away in Olsztyn so we usually do our business on iMessage! We have a long history of "working" together. When I was a kid I always asked her to make new clothes for my Barbie. She even made a jumpsuit with long sleeves and long legs – that still impresses me!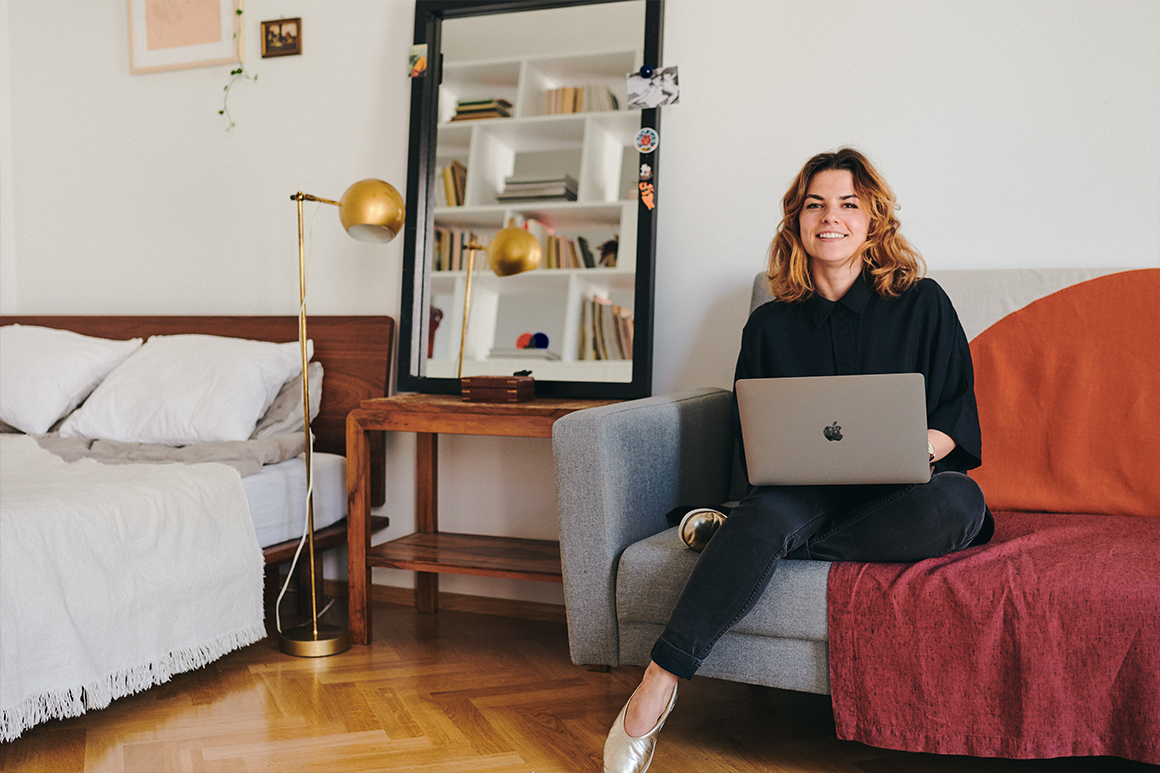 What inspires you, visually?

Everything, which is a typical answer I guess, but it's true. I love beautiful things and it doesn't really matter what kind of things. Fashion, photography, fabrics, travel, scents, markets, colours – it can really be anything. Of course I scroll Instagram but I'm trying to not take too much inspiration from social media, it means we all end up making the same things. I would love to take more inspiration from movies, my boyfriend is a true movie encyclopedia and I'm more a "pretty movie" person. I would also love to be more inspired by ugly things. Sometimes I like brutalism, other times it makes my eye bleeds.
Tell us a little about your home – how long have you lived there and why did you choose this particular area in Warsaw?

I've lived in this apartment, on and off, for four years. I was born and raised in the Ochota district, so for me there are few areas I consider to be truly Warsaw. My original plan was to buy a flat in an old building, but it was too complicated. So I decided to look for a new one designed by a good architecture studio. That's why I decided to buy my flat, I guess this is good advertising for JEMS architects! My area is constantly changing. Sometimes it's challenging to survive at that pace, but at the same time living in a new environment makes you more active.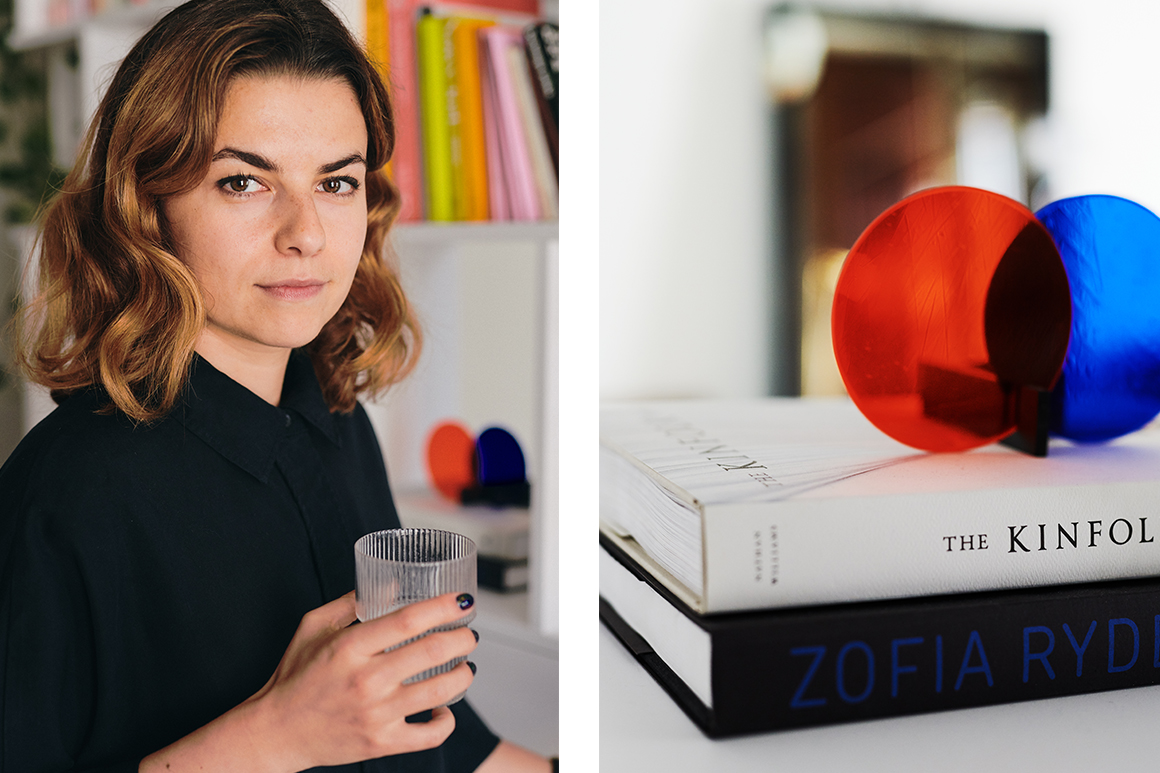 What are you currently working on?

I'm currently working on new Lazy Beaches designs, a big campaign and a small shoot for social media. I have a lot of plans for projects but I need to win the lotto for that.
What are your favourite locations for anyone visiting Warsaw?

I love making recommendations and I truly believe that Warsaw is a great place to come for good food. So for a weekend in the city I would recommend: a shakshuka from Shuk followed by a coffee from Forum. Try cheladas (beer cocktails) in Bar Pacyfik, a matcha donut in The Cool Cat and the espresso martinis at Bar Studio – a nice opportunity to get a drink in a Palace of Culture and Science. Don't miss Olimpia market on Sunday morning for vintage hunting and for something different try local designers like Fenek porcelain and Łyko kimonos.
Are you a collector and if so, of what?

I collect everything and nothing. Since I'm afraid of clutter I consider everything I own as my collection from a teapot to my books. I basically just like beautiful things.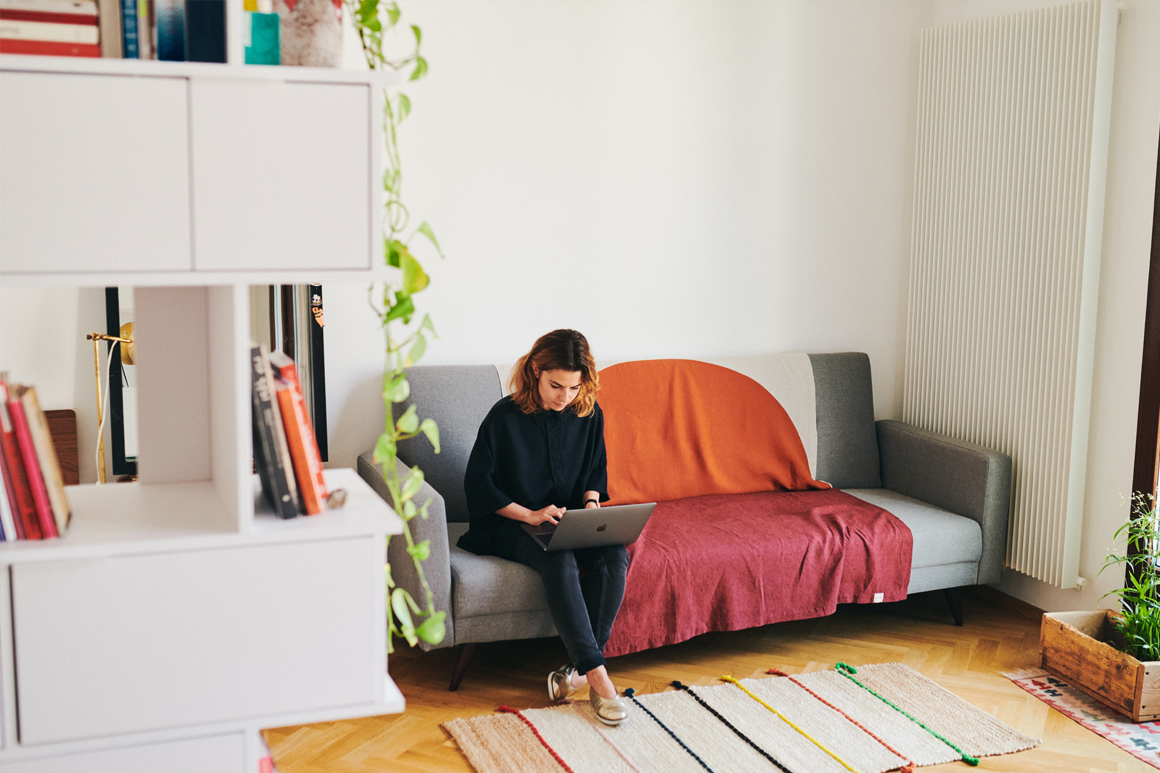 What does "home" mean to you?
Home means that feeling when you can just chill and spend all day indoors without getting bored. When I have sufficient time to spend in my home I feel relaxed and rested. Home also means a place where you would like to get back to even after an amazing, exotic trip.
How does your Tylko shelving work within your space and how does it fit your lifestyle?

My Tylko shelf is an important part of my apartment. For me it's not only a shelving system but also a wall which divides my bedroom space and my dining space. It really gives me the feeling of having both active and relaxing zones. The balance between shelves and drawers gives me space to show all my books and hide all my small things. I use Tylko like a cabinet, room and wall, all at the same time.