Exploring the power of play with Ola Mirecka

Combining traditional craft with new technologies, Ola Mirecka's work is a constant investigation into how play and creativity can be used as a tool for innovation and even help solve today's world problems.
Designer Ola Mirecka brings playfulness into everything she does. Still a curious kid at heart, the Polish designer's innate desire to explore, create and build, landed her a dream job as Senior Designer at LEGO Group in Billund, Denmark — "I didn't even know this job existed!". 
At Tylko, we too celebrate creativity by encouraging our customers to use their imagination and design unique furniture that they will love for years to come. So, it made perfect sense that we collaborate with Ola to design shelves that match her quirky and bright way of being. The result? Fabulous. 
We recently had a chat with Ola about her childhood, her journey, and how her beautiful mind works.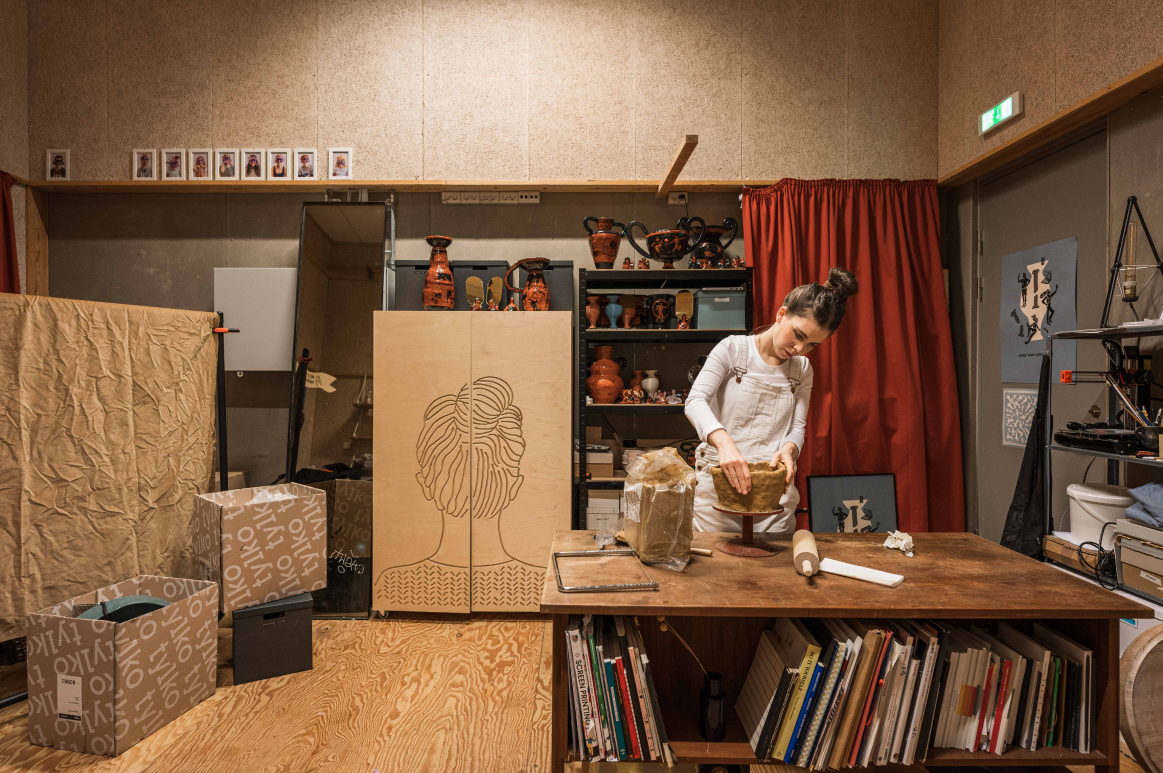 Can you tell us a little about your early years? 
I was born in Warsaw in the mid 80s. I am the eldest of 5 siblings. I remember my childhood as such a happy bubble. I grew up surrounded by play and imagination, exploring the world together with my brothers and sisters, sharing discoveries, being curious and having fun. After being done with school I had a year out when I took the time to think what to do next. I decided to study Design at the Warsaw Academy of Fine Arts and it was a perfect decision. During my studies in Poland I met Tomek Rygalik who inspired me to apply for Master studies at the Royal College of Art in London. So I moved to London in 2010. After graduating from the RCA I stayed in London for a few more years until I got a job at LEGO and moved to Denmark in 2014 where I currently live.
Have you always been creative?
Yes. I think we all are creative in some way, I see it as a part of being a human. It definitely felt intuitive for me to express myself through visual arts already in early childhood. Despite no one in my family (at that time) having any art or design education, my parents supported my natural curiosity and encouraged me in developing my skills and following my passion. My grandparents come from a craftsmanship background and my dad has a passion for inventing machines. It really resonated with me, I wanted to be the girl in dungarees that makes stuff and always has a dirty face.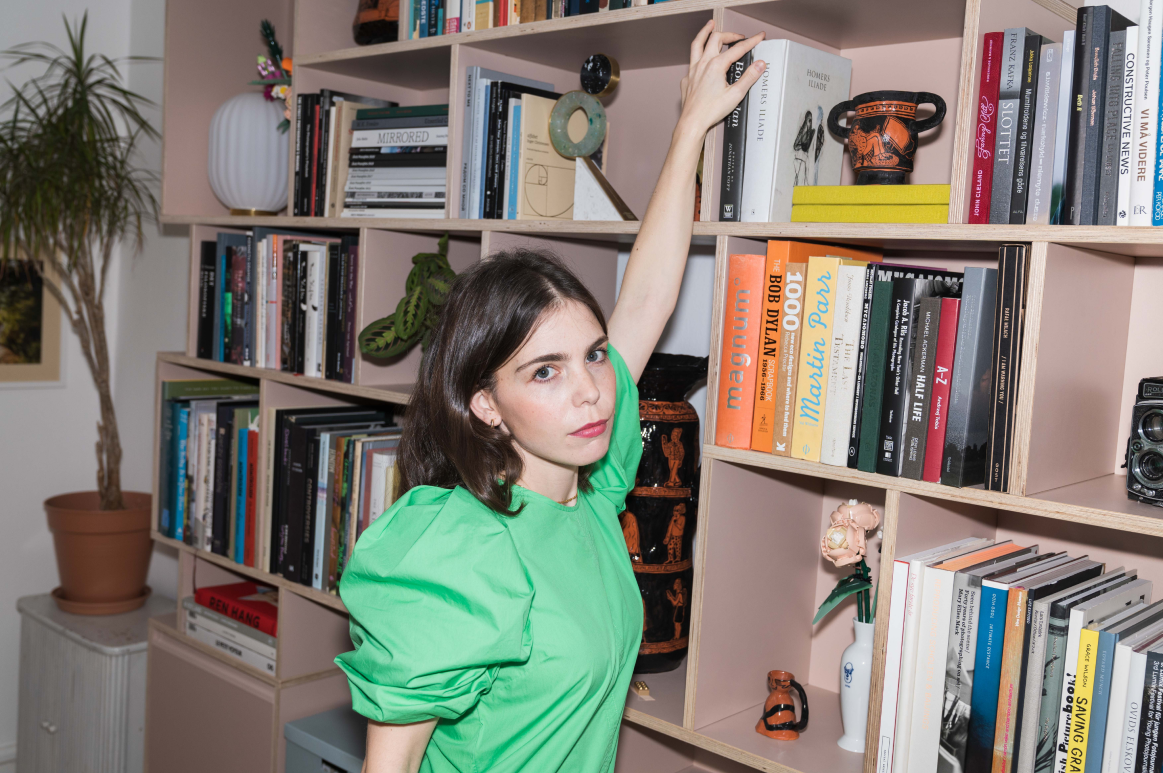 Your work spans multiple disciplines and combines both old and new technology, how would you summarise what you do?
In the past, knowledge about craft was transferred from generation to generation by masters. Now everything you need to know is on the internet — you can learn about new techniques and technologies while sitting on your sofa. The internet makes knowledge widely distributed and connects people across the whole planet who would have probably never met or worked together otherwise.
Of course real craft still demands years of expertise, attention and time. But for a person like me who just loves trying things out and knowing how things are made, jumping across disciplines in this situation is ideal. I like combining contrasting topics and techniques that have never been connected before, to look for innovation. I put together my own collage of skills and my sensitivity and interest become a filter which generates my artistic response – very personal and unique but also relevant to others. 
'Play' has become a central part of your practice, can you explain its significance in your work?
The aspect of play was always fascinating to me as an intuitive and improvised way of learning about the world around us. Children are born with natural curiosity which leads them to experimenting what is possible and what is not. As a designer I like to get into a similar mindset. Not only because it seems so human but also to double check if what I have learned about the world, and assumed was true, is still valid. The world is changing so fast and things can be very complex. I use play to constantly challenge my brain, to forget what I know, to really see the world with fresh eyes all the time, to keep balancing on the edge of my comfort zone.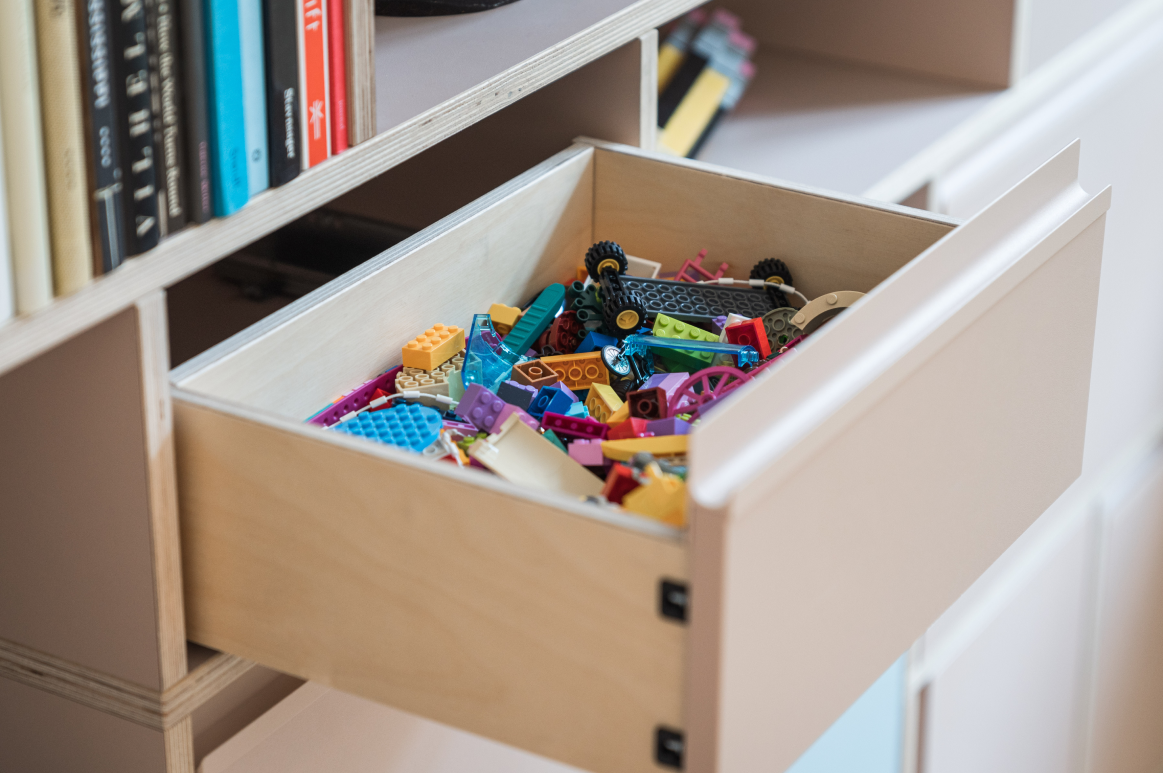 You've lived in multiple cities with both study and work, do you have a favourite location?
Warsaw is still my dearest city — it is where I was born, grew up and where my family lives. I love going back, especially in the Summer, to see how it's changing, to visit friends, eat amazing food and drink good coffee. I miss being close to my family where I could just spontaneously stop by my grandma's and eat her legendary cucumber soup. 
Now I am in love with Aarhus, the city in Denmark where I currently live. It really has everything you need within walking distance. There are concerts, festivals, art galleries, museums, a creative community, an amazing architecture school and university, a huge library, lots of great activities for families and the most important – water. It is surrounded by beautiful beaches and nature parks: this is something I could never compromise on. 
How do you like to spend your days off? 
I love day trips and escaping to nature with my family. My favourite spots in Denmark are on the west coast, with its stormy windy weather and beautiful dunes. I really enjoy going to a beautiful place to take analog pictures and walk around, then maybe a quick swim followed by a rye bread sandwich. I often visit museums, galleries and nature parks with Rasmus and our 3-year-old daughter Elma. We try to go for a walk even on rainy days so then we can enjoy getting back to our cosy home, eating together and playing board games or watching a movie. During the first lockdown I learned how to knit so that is my little hobby at the moment. Before Covid (and Elma was born) we used to go to a lot more concerts and evening events. I hope that will come back in some way.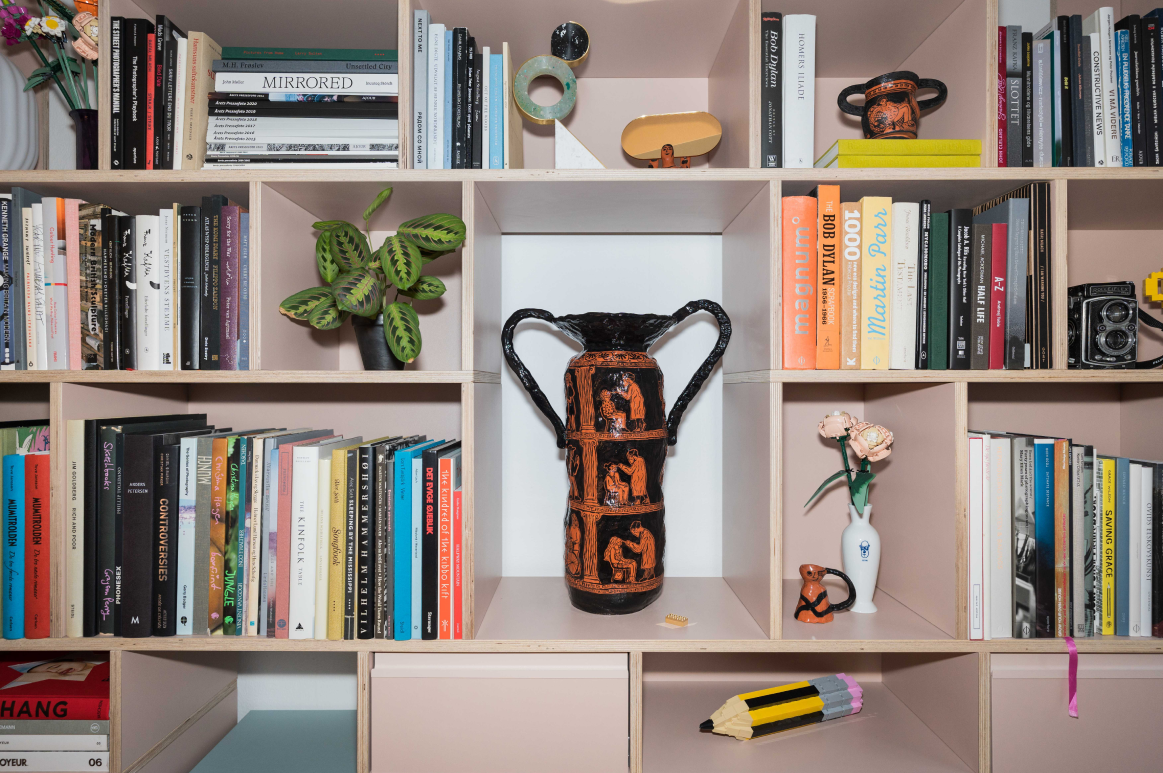 How did you first get involved with LEGO and what attracted you to the company?
When I was a child LEGO was my favourite toy but I have never imagined, even while studying design, that I would ever work for the LEGO Group. I didn't even know a job like this existed! I learned that they were looking for product designers through the Royal College of Art network when I was looking for a job in London in 2014. I applied online, got invited to a recruitment workshop in Denmark where I had to play with some LEGO bricks. I was really excited to visit Legoland for the first time, but unfortunately it was closed in January. Two weeks later I got a job offer and a month later I moved my whole life from London to a tiny town in Denmark. Since then I spend a lot of hours playing with the LEGO bricks and I was able to visit Legoland every day during the summer season. 
How did your collaboration with Tylko come about?
I had been dreaming about owning Tylko furniture ever since I came across the brand, quite a few years ago. My partner, Rasmus, is a photojournalist, so we figured that we could create something really great together with Tylko. It's great to share our enthusiasm for the brand through visual content and pictures of our home.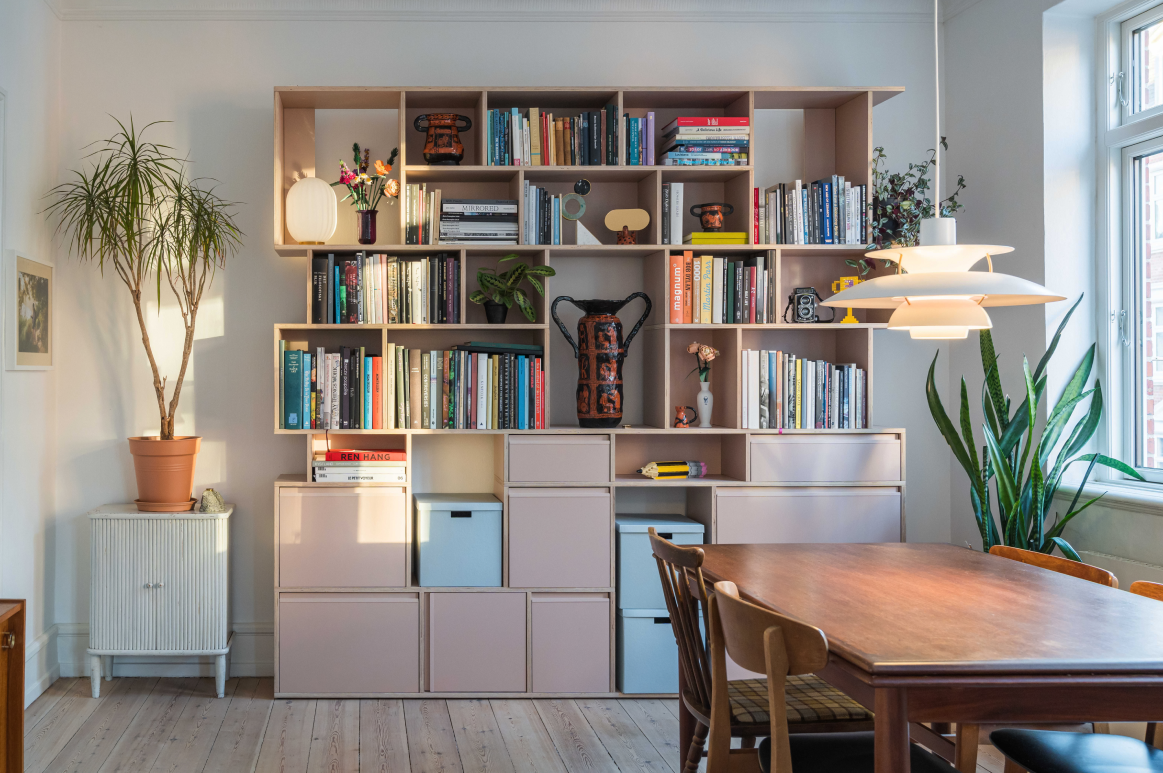 We often say that the modularity of our furniture and its assembly process reminds us a lot of LEGO! Did this thought cross your mind when you were building your Tylko?
Connecting the pieces of our shelf really felt like building a life size LEGO model. 
What I love about Tylko is that it took a step further by rethinking modern furniture. It is using the potential of parametric design, by developing an easy to use App that allows customers to design, customise, adjust and make the furniture fit their personal needs and homes.
Through the whole process, from designing your piece online to then building it, you develop a special connection to the object you're creating — it's hard not to fall in love with your Tylko. 
What made you choose this particular configuration and colourway for your Tylko sideboard?
The Tylko app is very nice to use and designing was a lot of fun. Rasmus has a big collection of photo books which can be quite large and it has always been hard for us to find a perfect bookshelf to fit them all. Apart from the books, we wanted to have drawers to fit his photo equipment and tools — yet we still wanted to have some breathing space too. We ended up deciding on an irregular pattern for a unique result. We ordered material samples and decided Dusty Pink plywood fit best. We live in a rented apartment with very high ceilings, but we also wanted to create a shelf that would adapt to other spaces when we move in the future.

Our Tylko shelf looks beautiful and it's really practical. We like the irregular shape and how it has enough space to expose my ceramics and plants. I can't wait to get a Tylko for my studio too.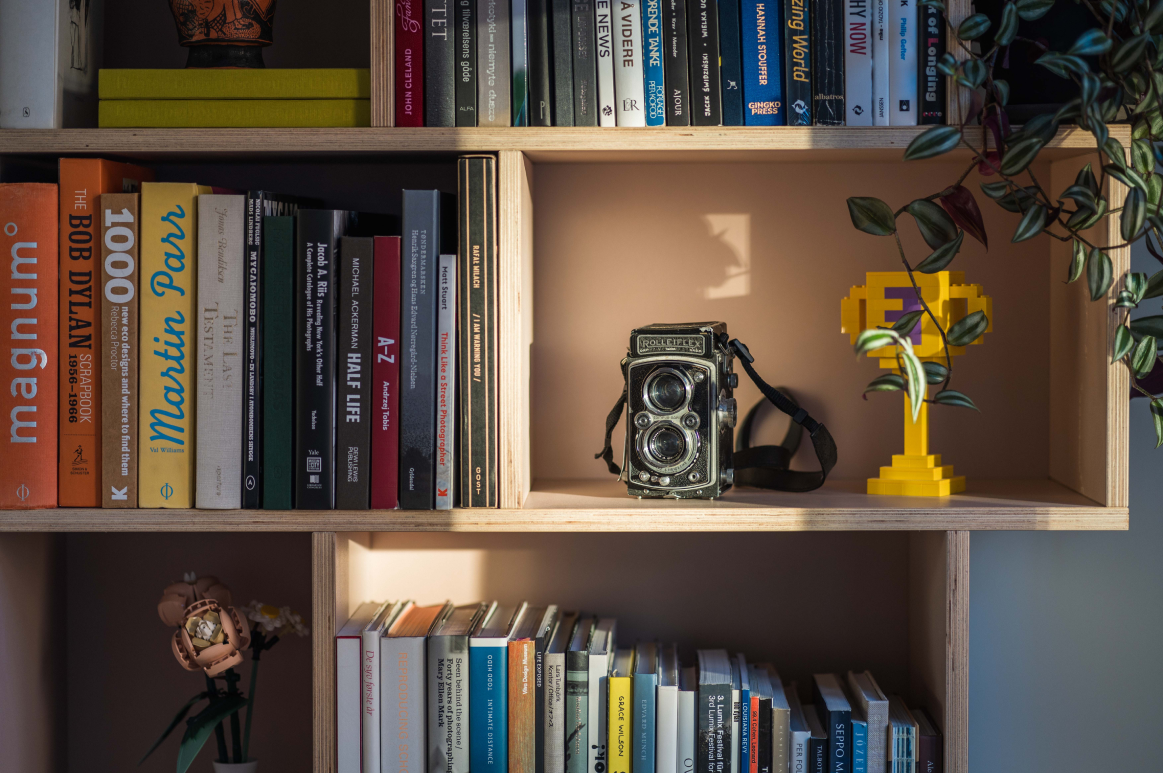 Where do you find inspiration in your daily life? 
With the right mindset you can find inspiration everywhere. But it is important to feed your brain. I like making space for experiments, experiencing nature, taking breaks from the screen, playing with materials and new techniques, observing people, visiting an unknown location. 
I also get inspired by listening to interesting people, reading about what people think and looking at artworks created by others. 
What does "home" mean to you?
Home is the most important place. Home is when we are together. Home is where I feel safe, most of the time inspired and happy but sometimes sad so home is where I can hide. Home is where I feel myself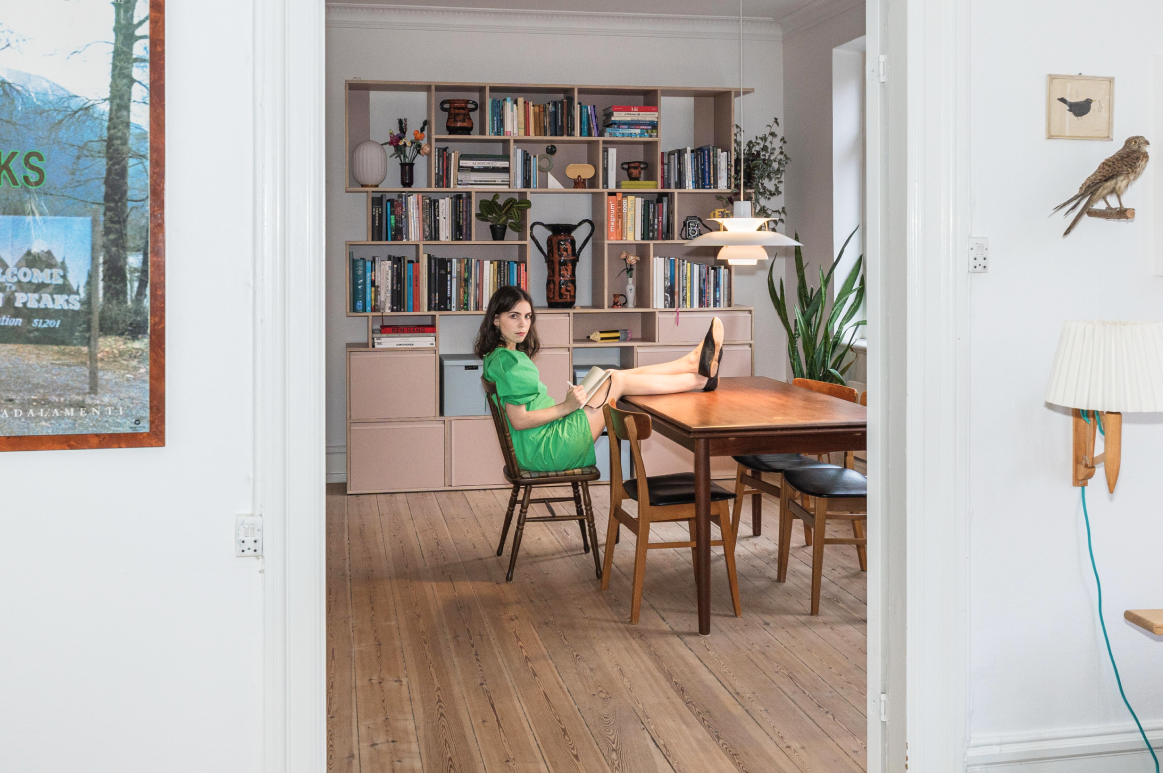 Take a sneak peek into Ola Mirecka's creative world. Click here to watch the video.