François Morrier: Old world meets new at the home of a Parisian entrepreneur

A curious creative putting a fresh spin on the beauty industry, François Morrier talks skincare start-ups and unveils his newly renovated Parisian pad.
An entrepreneur specialising in beauty and well-being, François Morrier's natural curiosity has been the driving force behind much of his impressive career. Determined to understand his chosen industry from all angles, Morrier found himself exploring everything from photography to packaging, pulling together the building blocks of a great, contemporary beauty brand. The result? Aime, a supplement range taking a holistic approach to skincare. With his thoroughly modern start-up going global, this savvy creative has somehow found time to renovate his new home, a traditional Parisian apartment in the third arrondissement. We stop by to discover where old world meets new and uncover the importance of balance.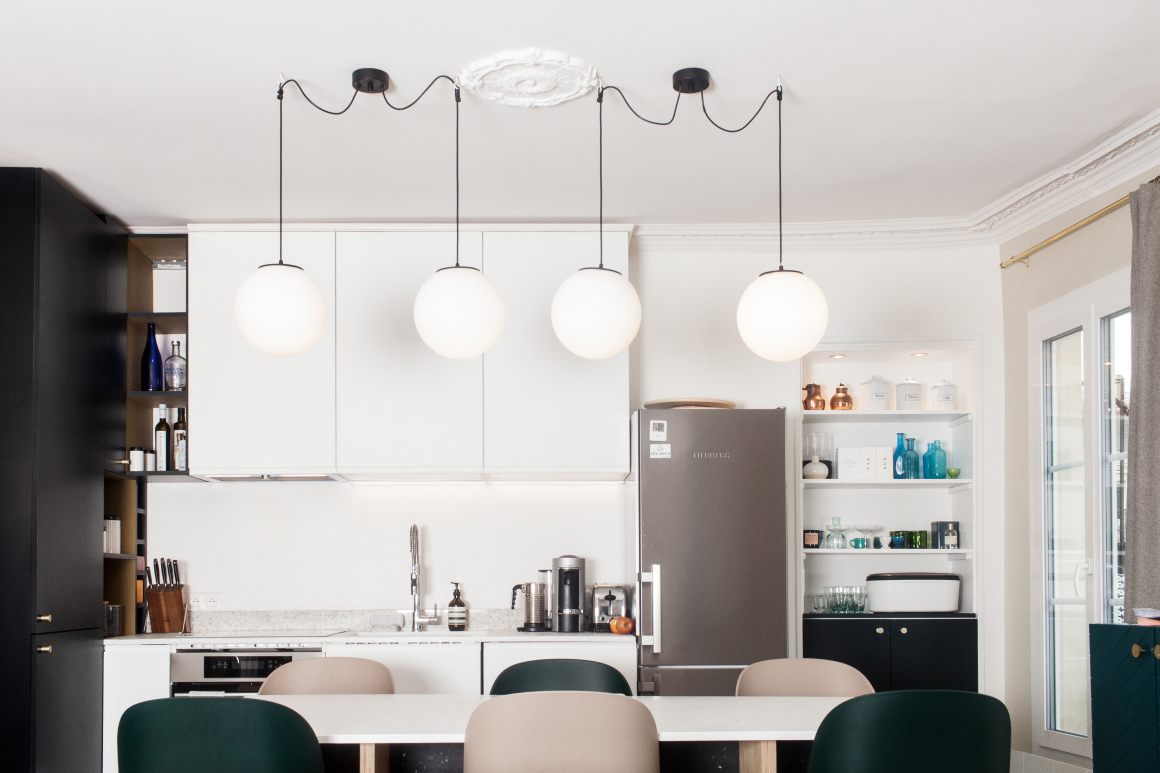 Can you tell us a little about your background?
I grew up in Brittany, deep in the French countryside. We were 5 children, my mother has a B&B and my father works in the beauty industry. I've always been passionate about creativity, painting and art. I studied industrial design, specifically a masters in 'Global Design,' at L'ENSCI – Les Ateliers, in Paris. I've always liked working across all areas of design from graphics and interiors to branding, photography and art direction. I never wanted to specialise in a specific field. After 2 internships at French companies (L'Oreal and Orange), I decided to focus on entrepreneurship.
How did you get into the skincare and beauty industry?

My father had worked in the industry for 25 years but that was not the main reason. My internship at L'Oreal was very important for me, it was where I discovered this industry from the inside and loved it. Also, it was where I met my partner Mathilde Lacombe, we created our first business together, Joliebox (Birchbox), and then Aime.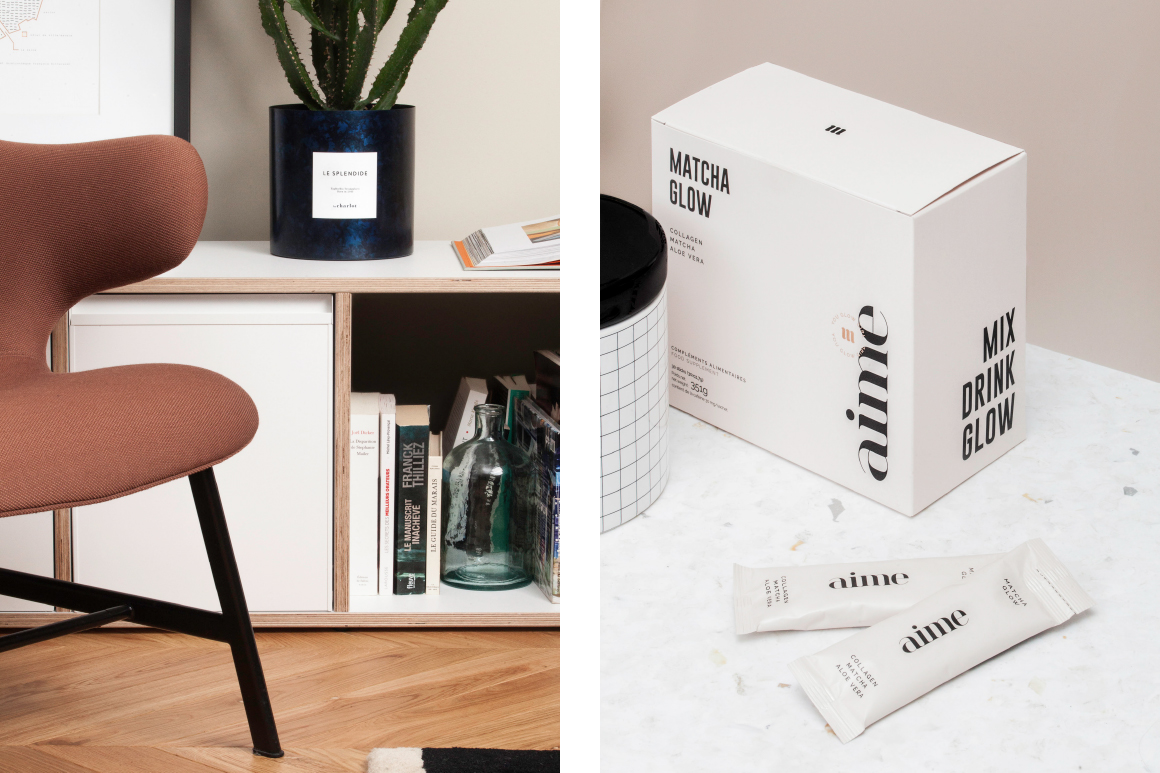 Tell us a little about your newest brand, Aime?

We created Aime in 2018. It's a brand with a holistic vision of beauty, we strongly believe in balancing the body inside to treat the outside. Our first range of products are food supplements, probiotics for gut balance with vitamins and minerals for beautiful skin. We also just launched a product specifically formulated for men's skin and we'll be opening our first store in Paris in June 2019.
Running a new brand must keep you very busy, how do you unwind in your spare time?
It's very important to keep time for personal activities and to disconnect from work. Sometimes we think that working hard and late is the most productive way to live but that's totally wrong. I'm much more efficient at work when I take a break to do sports or even just go for a walk outside, anything that disconnects my brain. I also practice relaxation and meditation.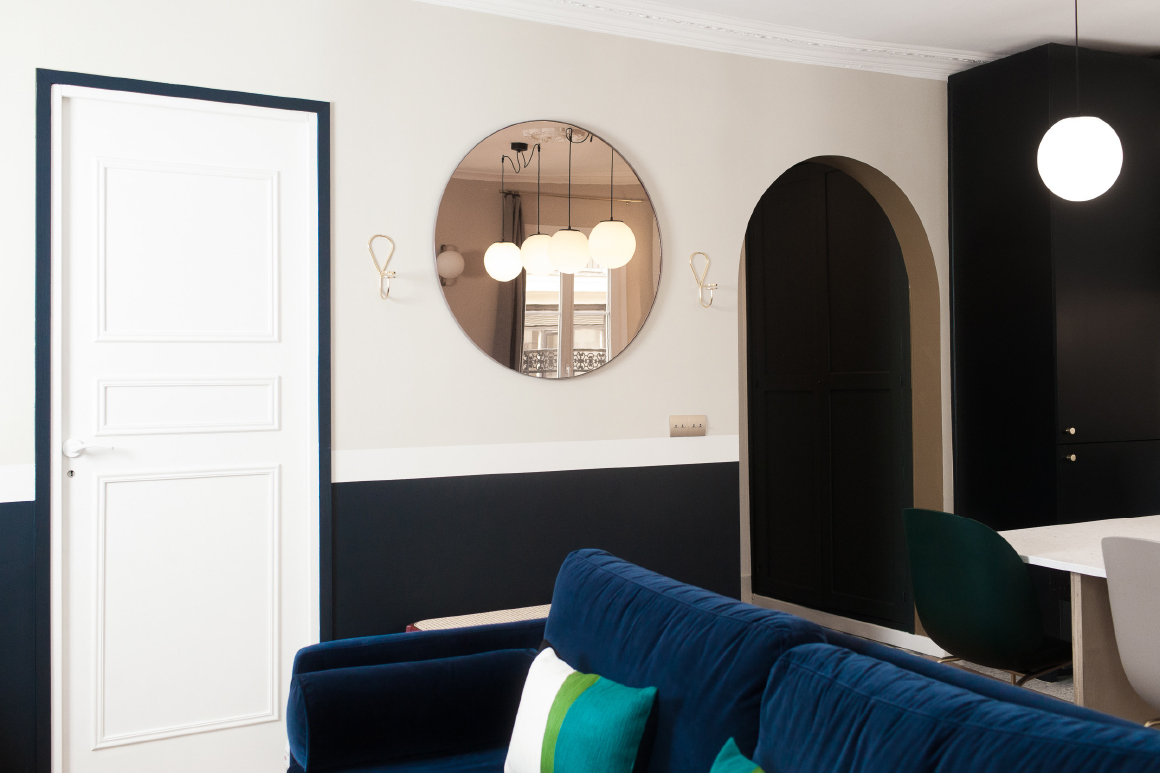 You recently took on the full renovation of your Parisian apartment, how did you find the process of creating a home from scratch?

I did my first full renovation back in 2016 when I bought my previous apartment. As I have a creative mind and had bought a very old apartment it was quite natural and easy for me to create a totally new design and I loved this exercise. Last year when I sold it and bought this new apartment it was totally normal for me to repeat the process – take the plan, erase all walls and the current layout and rebuild from zero. I started with the structure and then moved onto the furniture, decoration, colours etc. I like to work with old apartments because the 'base' already has lots of charm.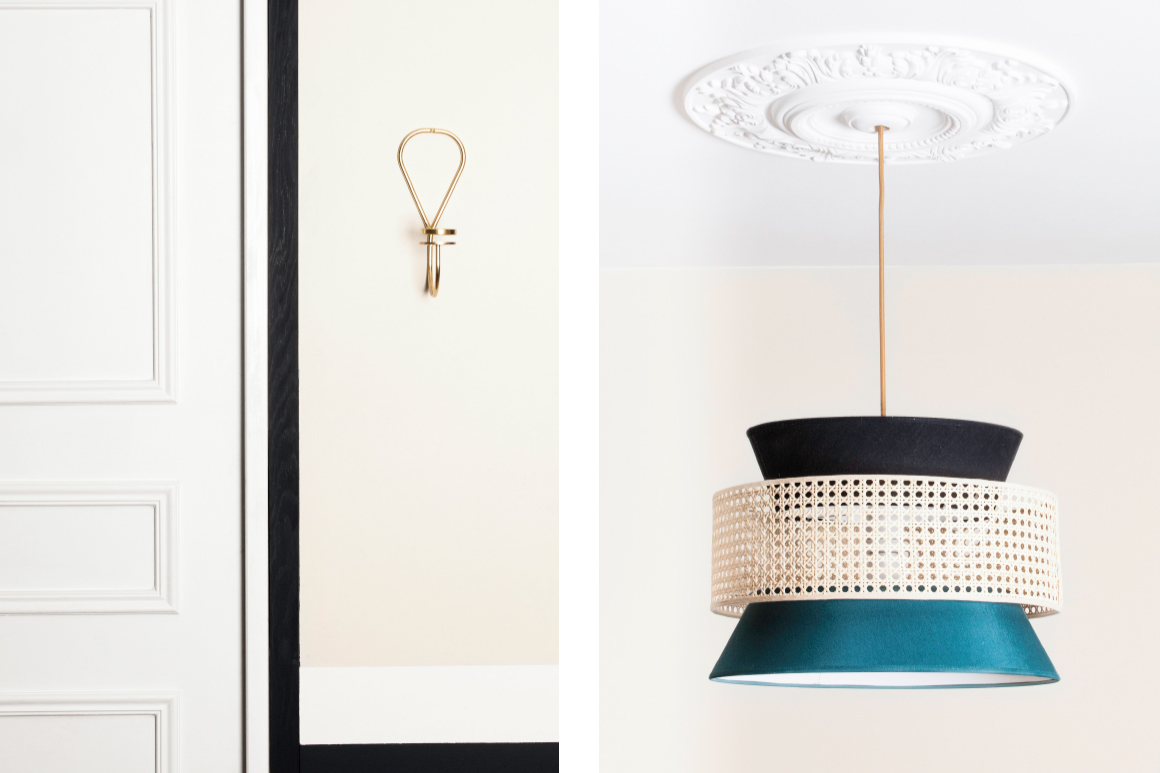 Talk us through some of the changes you made to your new home.
I love traditional Parisian Haussmannien architecture but unfortunately the apartment I bought was in poor condition and renovated with bad materials from 70's so I had to rebuild everything. I wanted to create a large living room and an open plan kitchen. I tried to keep some of the traditional style like the 'point de Hongrie' parquet flooring, the original ceiling moldings and the 'carreaux de ciment' tiles in the entrance. Then I mixed this all with a contemporary look, so I chose a modern kitchen with a very simple aesthetic and designed a made to measure large closet. Also, I wanted to mix this white, very minimalist kitchen base with colors: dark blue, dark green, light green, with a large alcove that we painted in a gold-brown colour. For furniture and inspiration I really like to spend time on the internet, Instagram, Pinterest… etc but I also enjoy visiting Parisian furnitures stores to pick up ideas.
So would you describe your interior style as a mix of old and new?
Yes but with very chic touches. I always say it's a question of good balance.
How does your Tylko shelving work within your space?
I wanted to have custom furniture to fit along the wall in my living room, which is 4.5 metres, so pretty long! No existing furniture was that size and it was too complicated and expensive to buy made to measure. Tylko was the best mix between existing product and full personalisation. It gives the room a personal touch and it makes the apartment feel more detailed.
Tell us a little about the area of Paris you live in?
I discovered the third arrondissement neighborhood more when I arrived in 2016 and now I love it, definitely my favorite location in Paris. It's a mix of popular places but it's also very trendy and with lots of creative places and people. You have a mix of Parisian and New York inspired places, the latest coffee concept openings, bookshops, design stores. It feels like an area that's very connected with other cities.
What does "home" mean to you?
Somewhere you feel totally well, disconnected from the outside world and can relax and rest. For me it's somewhere I'm always happy to return to even after a great holiday.
What's next for you this year, any exciting projects coming up?
There were lots last year, new apartments, lots of work, a new business! This year and next will be 100% focused on our new project Aime (@aimeskincare) with my partner, developing it in France, Europe but also Internationally.