Franka & Stephan – Creative Duo and Their Attic Apartment in Berlin

Travel, trail food and creature comforts at home and away. We met the intrepid founders of new food brand Chubby Cub in their Berlin home for a chat.
From the dormers of their attic apartment to the dusty trails of the Dolomites, this adventurous Berlin couple (and founders of healthy trail food brand Chubby Cub) share their home, intrepid travel habits and how living with less outdoors has influenced their lives indoors as well.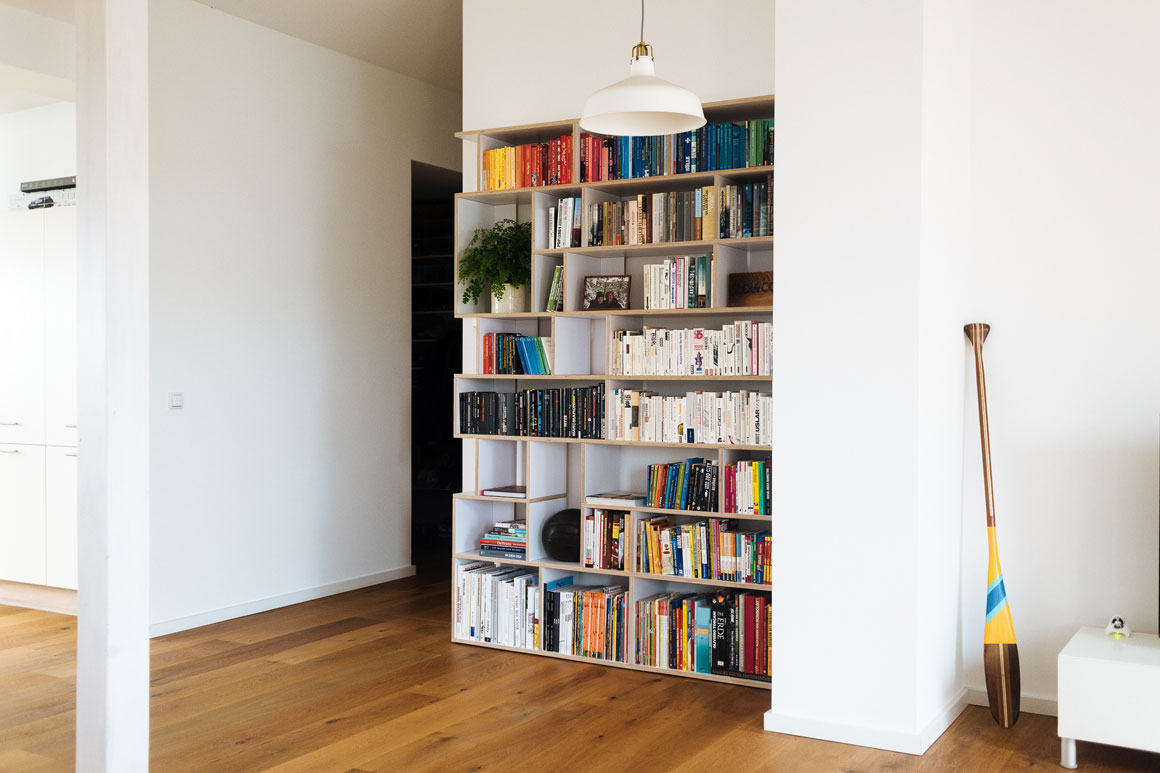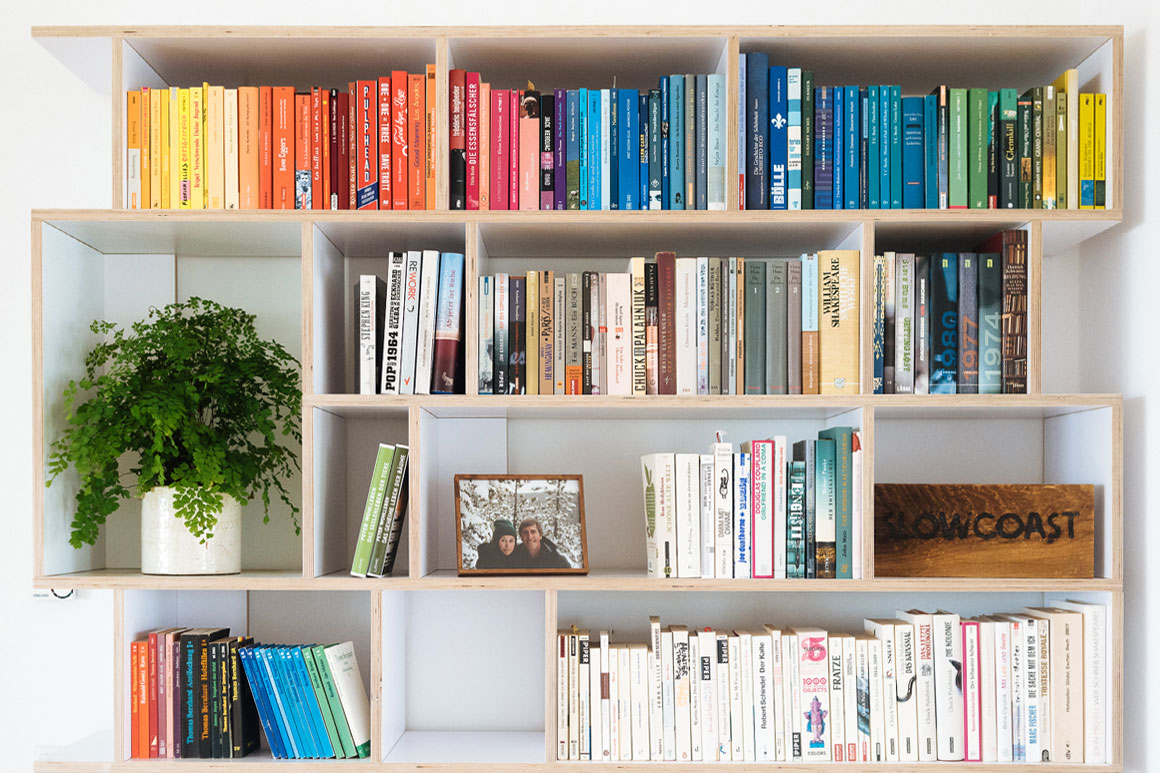 You both lead very busy professional lives. Franka, you work as a brand strategist and Stephan, you work as a creative director. You have a beautiful apartment – but do you actually manage to enjoy it and spend enough time here?
F: [laughs] Good point! Since we moved here we definitely make an effort to do so. We try not to be home too late at night. But when we actually have a few free hours in the evening we also like to go out and explore the city. So sometimes we don't get as much as time here as we'd like.
S: It is very important to us to keep the balance between our jobs that we love and all other things that we're passionate about, like sport, going out or even just spending time together at home.
You did a great job creating a feel of a real home in this place, though.
S: It happened very naturally. We fell in love with this apartment the moment we saw it – it seemed like it had everything we needed and were looking for.
F: You know, this might actually sound quite funny, but the fact that it's an attic apartment – it has a high-pitched roof and a balcony overlooking the park – makes it feel like it's our own little cabin. It's more like a house than an apartment – it has this cosy, homey feel. Our dream is to one day have a cabin somewhere in the woods. It's the closest we can get to that dream at the moment, living in the city.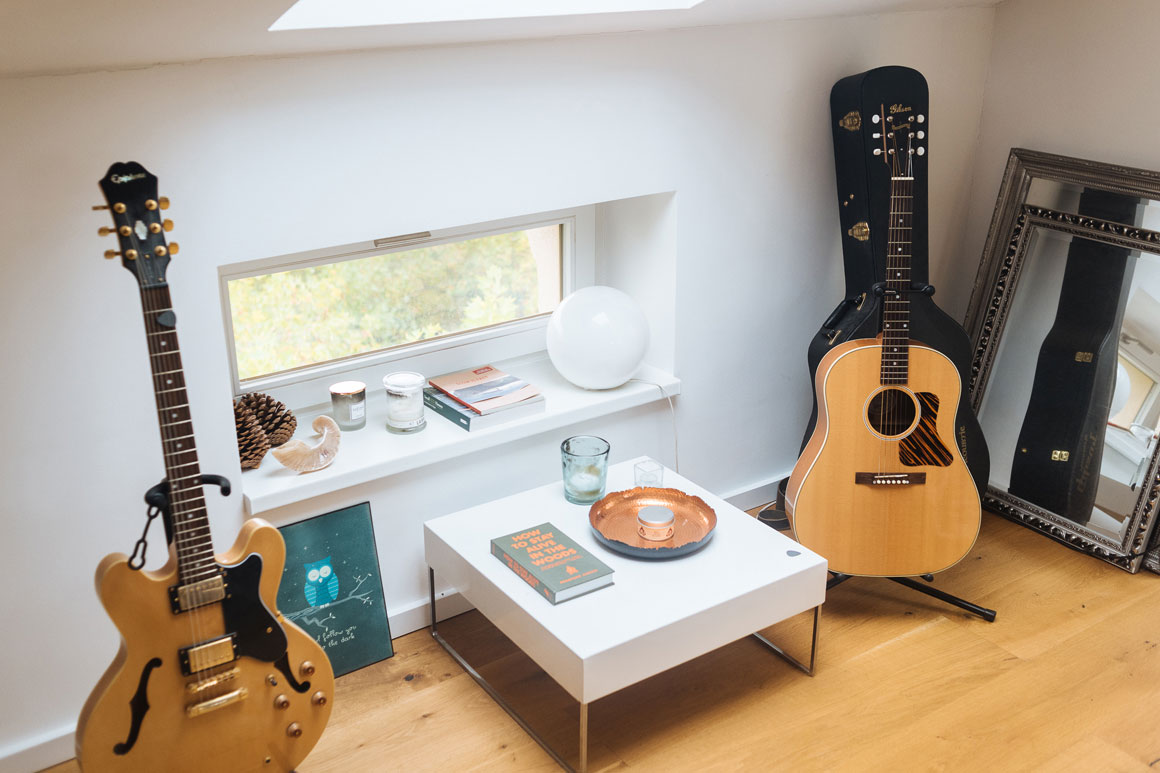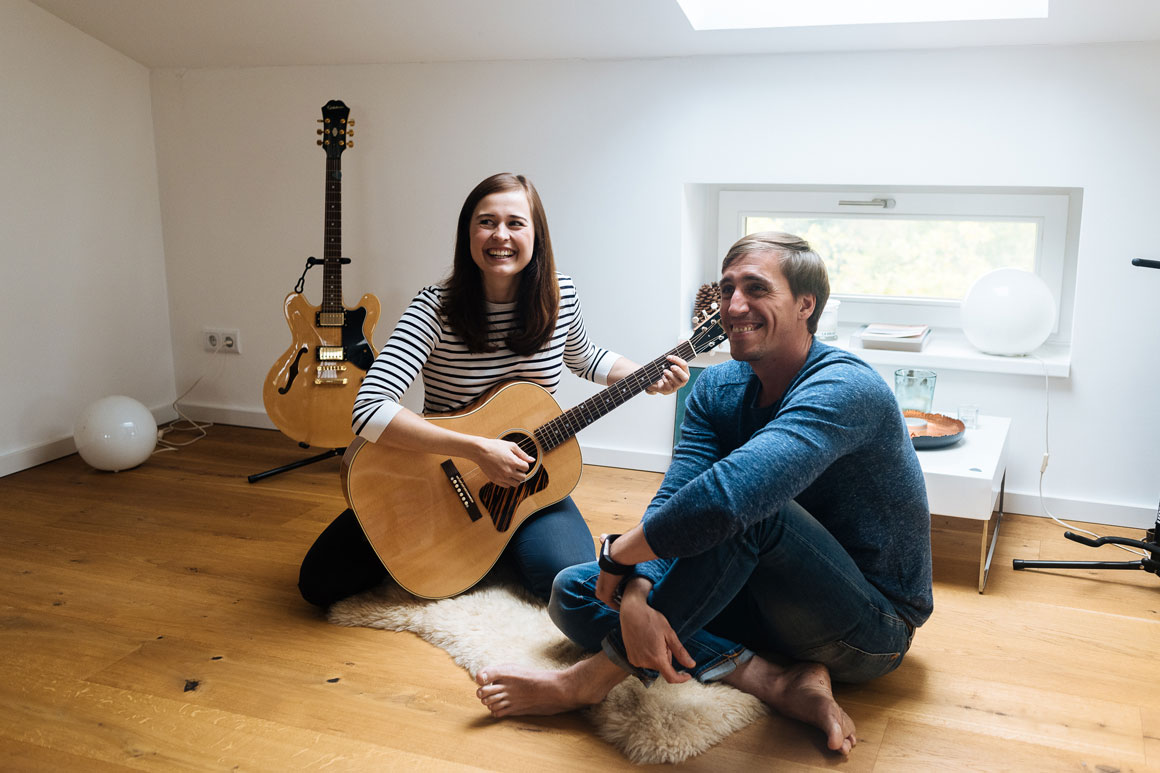 Your apartment feels very open and airy – there aren't too many objects in here. Was that intentional?
S: Definitely! We want to attach ourselves to as few things as possible. Whenever we decide to get something new for the apartment we really spend time searching for the right thing. What you see around – these are not random objects but a conscious selection of things we both need and appreciate. Like this beautiful wooden table – it's made from reclaimed wood. We love it and the quality is so great that it will probably stay with us forever.
F: Same with the Tylko shelf. We've been living in this apartment for 2 years, but bought this shelf only a few months ago. We just took time to look for the perfect one. We like that Tylko shelves are functional and beautiful at the same time. They serve their purpose well and yet become a great accent in an interior.
But you do keep some heirlooms and objects you brought from your travels…
F: Yes – but that's because we just really love to travel. For the three years we've been together I've probably been more on the road than ever before. For example, we went on my first visit to the U.S. together and did an amazing roadtrip along the West Coast. We came back last year and camped in Yosemite National Park, too.
S: We try to travel as much as possible and these pieces remind us of our adventures when we're back in the city.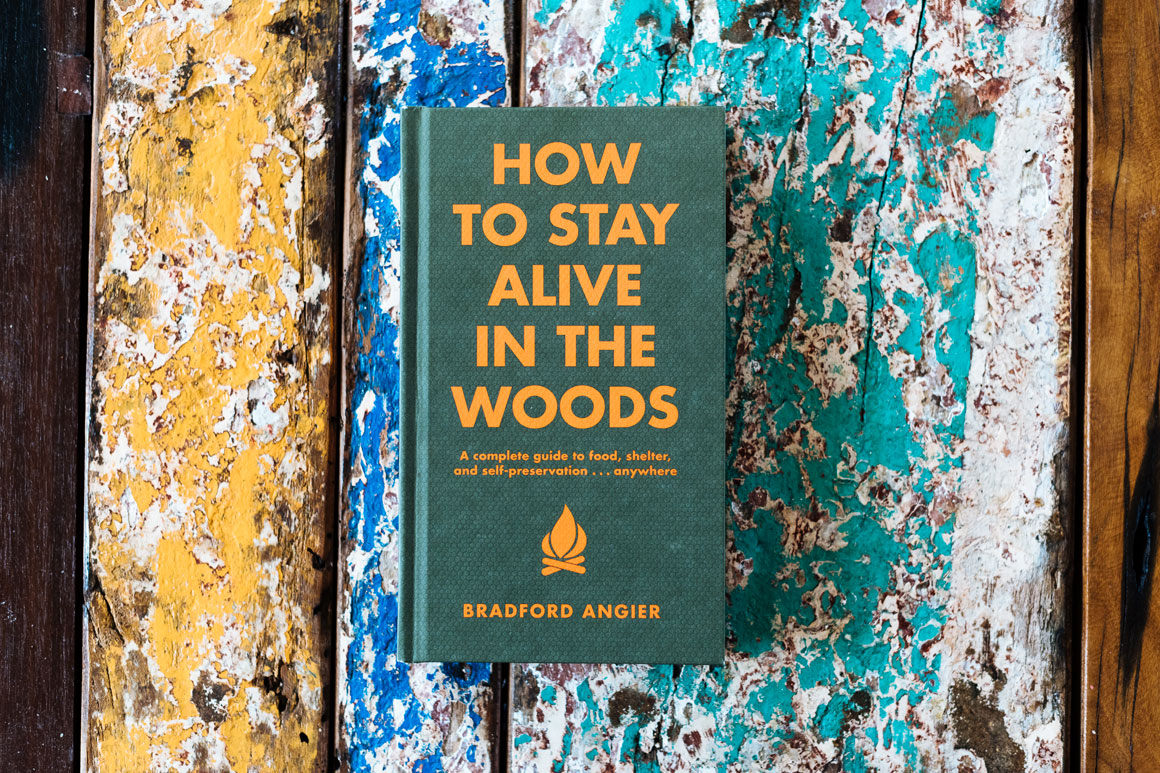 So how do you find time for all these trips and adventures?
F: It's not like we go on big overseas adventures every month! We've actually started exploring what we have nearby as well – we go on these micro-adventures. If we have a free weekend we plan a trip outside of Berlin or just take a short flight somewhere. We recently spent an amazing weekend in the south of Germany in Bavaria, on the border with Austria. The mountains there are just great!
Hence all these travel and survival books!
S: [laughs] Yes! We just love being out there – as close to nature as possible. We actually like it so much that we decided to launch a small business in the field. We are currently working on our own trail food brand – Chubby Cub – which is planned to launch in 2018. We want to create not only nutritious but also super tasty snacks for adventure lovers like us – pack them with all the best ingredients available to fuel the whole day outdoors.
F: There seems to be a big trend of going back to basics, focusing on what matters. This year, we did a week-long hike in Dolomites – and if you want to do it you have to cut down on many things which are usually within your comfort zone. You can't take much with you! But as soon as you realise you don't really need them – then your needs get very basic. You want nutritious food, a good sleeping bag and warm clothes. That's it. Being out there helps you to get perspective on your life and what you really need to be happy. And I think a lot of people feel the same way!