Jules Villbrandt: In the Studio With Photographer and Interior Stylist

With a new collaborative workspace under her belt and an exciting portfolio of creative clients, Herz & Blut shows no signs of slowing down.
Content creation. Photography. Styling. Jules Villbrandt, the creative force behind Herz & Blut is a woman of many talents. We sat down with her in her newly-established studio to discuss her personal approach to documenting life, one beautiful image at a time.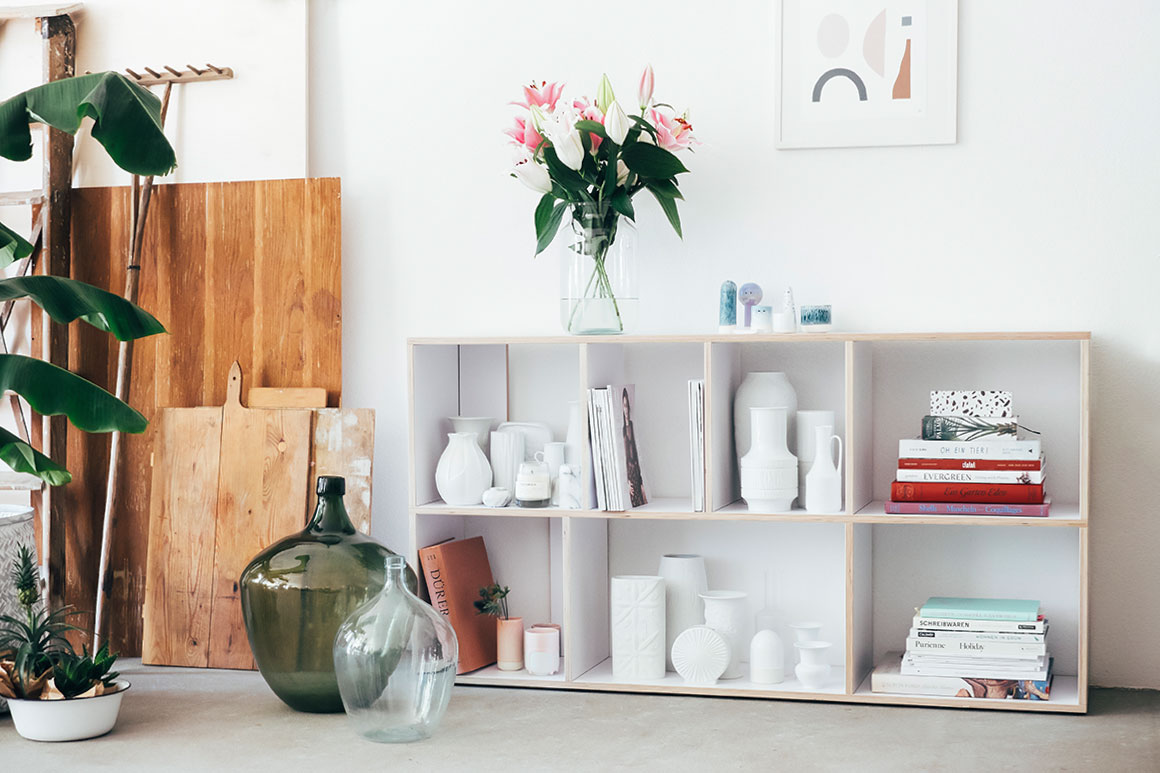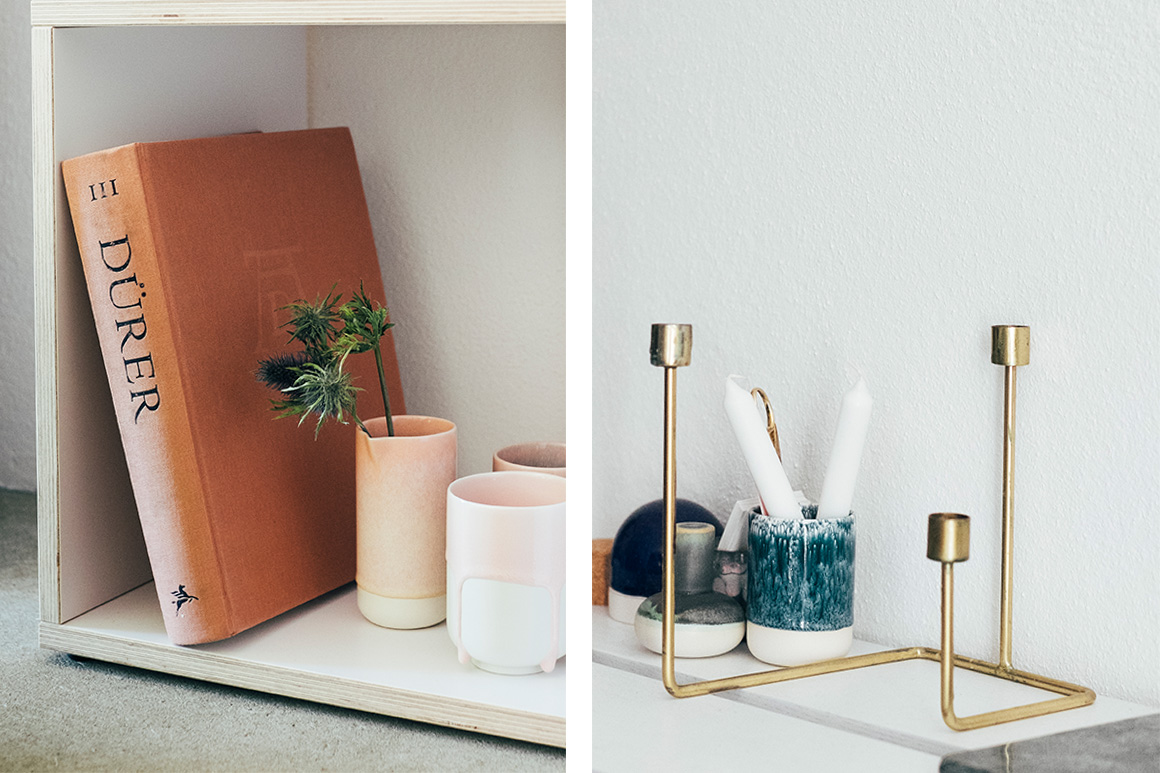 Can you tell us more about what you do? There seem to be two main things that connect your projects: beautiful objects and photography.
Ha! It's always a challenge to say what I really do when people ask me about it. Eight years ago I began a mummy blog. I thought it would be a good way to collect my experiences and communicate them with others, but no one was reading it [laughs]. I soon realised that I felt way more comfortable with the visual part rather than the written one. So I decided to really take time to develop my photography skills. And that's how everything I'm doing right now somehow happened! I focus my work around different visual mediums and I do a lot of photo productions for different clients.
Berlin has become a bit of a hub for many design brands and interior focused influencers and bloggers…
It's a pretty big community – and a very active one. There are a whole bunch of stylists who do great stuff, but I sometimes feel like there is a lot of repetition in what I see, too. I don't like the idea of "styling" per se. I'm more into the atmosphere of the interiors and the items I feel attracted to. I never aimed to be a stylist and my knowledge of the interior world has very much grown and developed while working on my social media accounts and the blog. I wanted to be an illustrator! Funny how life goes [laughs]!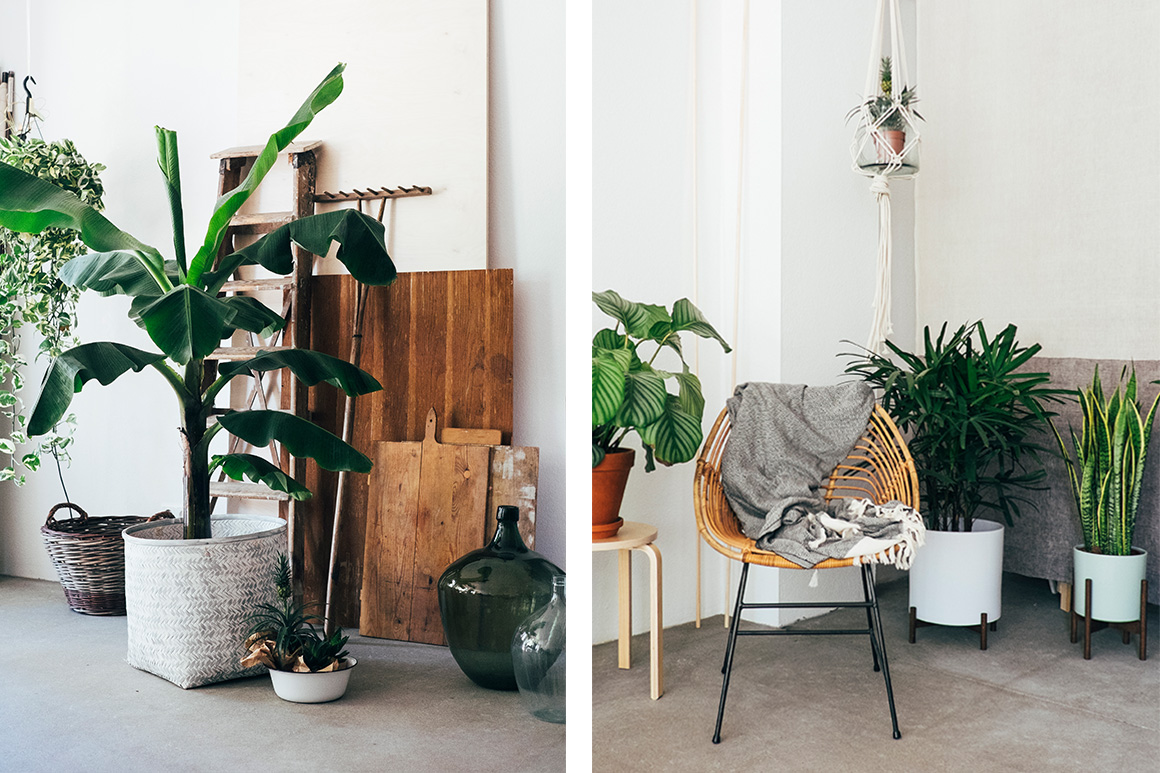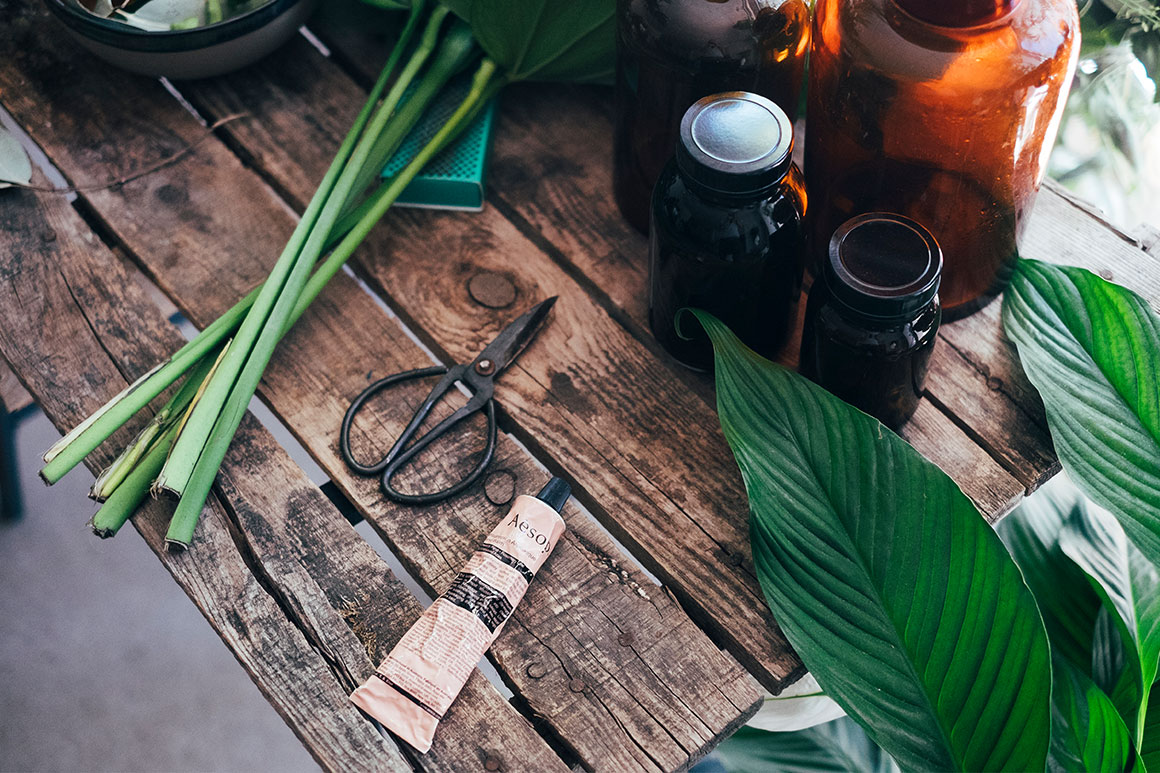 When looking at your work – and even when entering the studio – it's difficult to ignore that plants are a big thing in the world of Herz und Blut!
Definitely! For me they're a perfect addition to any interior – they have this natural simplicity about them while being decorative and truly impressive. They can really make a statement! And you know what? I was into plants way before this whole urban jungle trend started. I have a monstera that's 11 years old now – and it's giant! Hipsters, be jealous [laughs]! But monsteras are over, I'm telling you – it's all about fiddleleaf fig plants and bananas trees now.
What do you look for in the furniture and items you pick for your home and work? What designs really draw your attention?
I love different materials, layers, brave ideas. I'd much rather shoot three vases and explore how they complement each other rather than focus on individual items. I like the interaction between different textures and colors, sizes and shapes. And I tend to follow things that I'm drawn to. It was very much like this with my Tylko shelves. I have one in here and one at home! I loved the idea from the beginning. They felt special – from the overall concept to their design. They're practical and beautiful, simple but unique. I love their playfulness! And you know, I always need storage – LOTS OF STORAGE.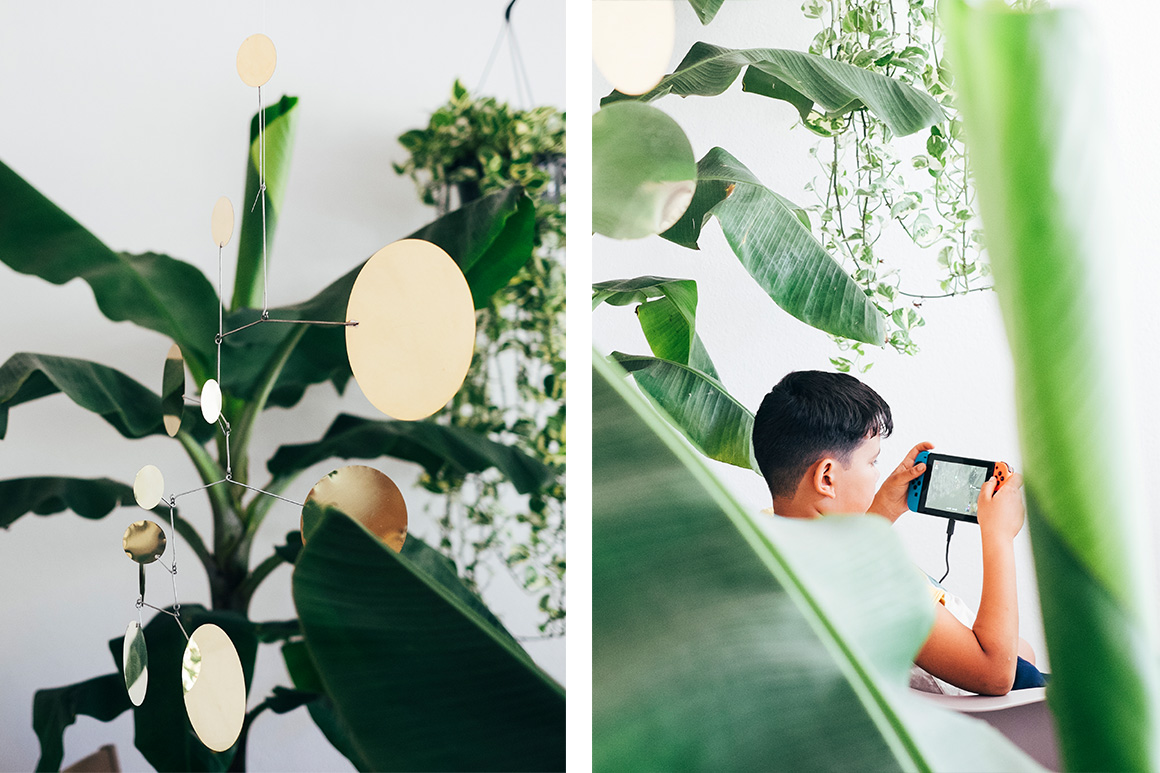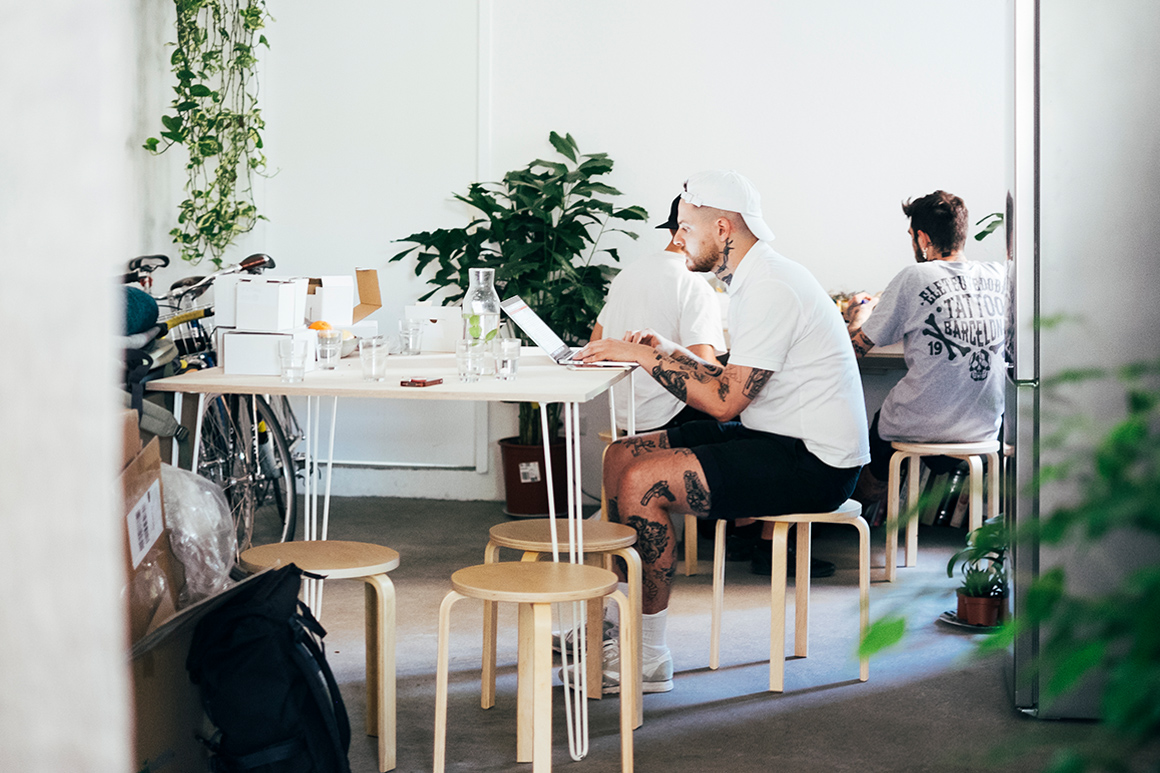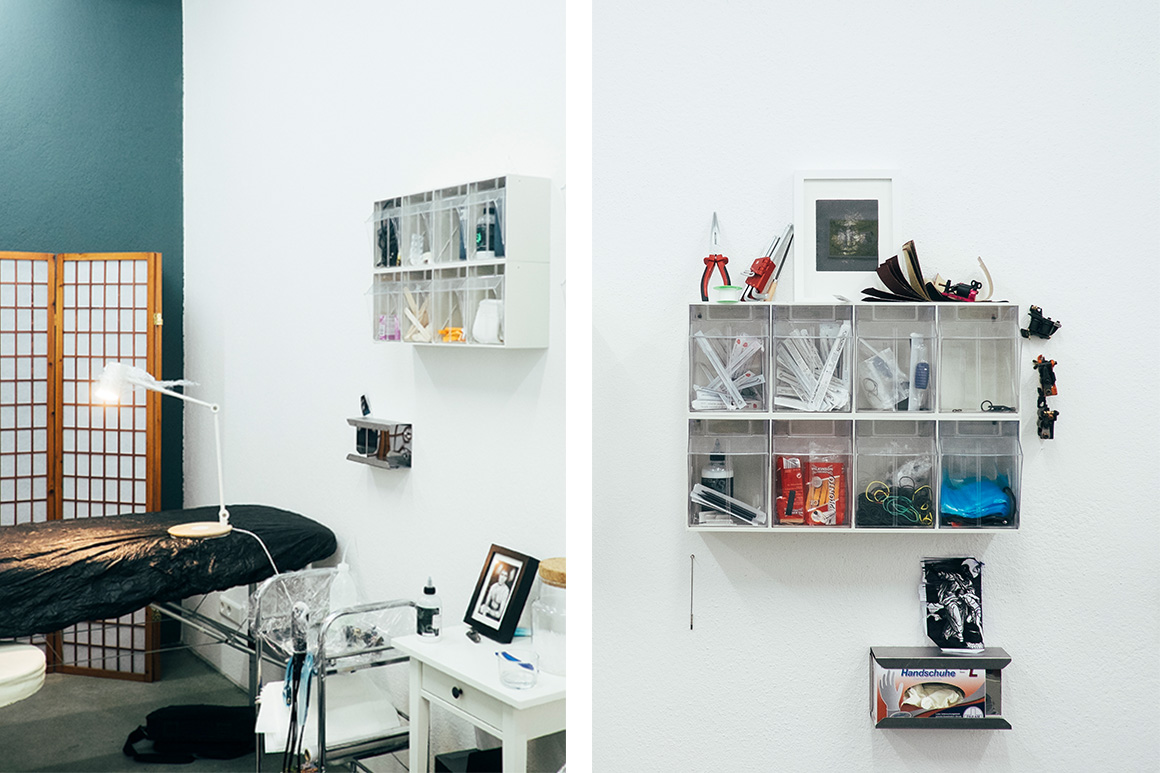 What was the idea behind your new studio – Maison Palme?
I was searching for a new place for a while since the previous one couldn't handle all the props – and plants – we have. My friend Valentine (a tattoo artist) and I wanted to work together and create a place for creative interaction. And this space was perfect – not too big, not too small, and just two steps away from my home so that my son can pop in here after school. It's perfect for all our photo productions as well, and Wedding is a great neighborhood to be in!     
What does a usual day in the studio look like?
I'm at the studio every day if I'm in the city – it's my creative spot. There are always people here, too,  which is really nice. You know how it is when you work on creative projects – you never actually stop working… it's an ongoing process. And Maria – my sister and co-member of the Herz und Blut team – is an amazing cook so we always have the best food in here!
What are your favourite projects to work on? And what's next for you?
I really like to try new things. Right now we're working on an idea for a Maison Palme magazine – a perfect outlet for all the great content we do here and which very often has a limited audience. The lifespan of online content is so short – and I'm a print lover! I would love to leave my mark in that field as well.