At Home with the Architects: Meet Marta Frejda & Michał Gratkowski of Studio MFRMGR

Architects Marta Frejda and Michał Gratkowski talk us through their forward-thinking design practice and welcome us into their art-filled family home, a space clearly created by two sharp-eyed individuals.
Founded by couple Marta Frejda and Michał Gratkowski, progressive architecture studio MFRMGR are responsible for some of Warsaw's most striking and contemporary refits. Aiming to inject the unexpected into each creative project they tackle, the duo are big believers in the power of a strong concept. Just as adventurous when it comes to their own personal projects, Marta and Michał have transformed their family home from an empty shell into a unique and ultra modern space full of warmth and clever detail. We catch up with the pair to take the tour and find out how busy architects make home work for them.
What first drew you both to architecture and what is it about the discipline you enjoy most?
Marta: I've always had a thing for drawing, sketching, you know, doodling in classes at school instead of taking notes. My plan was to study Fine Arts but I had this thought that it's going to be a tough life being an artist and maybe I could study something that's equally creative and expressive but will give me a workable profession at the end. I don't think we understood how satisfying but also how difficult this job would actually be.
Michał: I remember I had this idea, at the very beginning of my studies, that as an architect you can have a real influence on the world and your surroundings. I still would like to believe that but of course I've became more realistic about my role in society [laughs]. What I like most about what we do right now is the path that you take with every project, the whole process, from ideation to seeing the final building. It's always totally different and unique and it changes us as people and architects, too.
How would you describe the MFRMGR design ethos and aesthetic?
Michał: Our projects are essentially concept-driven. We very much believe that, apart from meeting the functional needs and expectations of the investors, a building should have a strong leading idea behind it.
Marta: We like to have fun with our projects too. We go beyond what's expected and test new things and ideas. We see every single project as a new narrative that we put forward. We like for our projects to have a meaning – no matter the scale or function.
Tell us a little about the contemporary architecture scene in Poland right now.
Michał: The industry has changed and developed a lot! We now have a bunch of really ambitious and great young architects in Poland. They studied abroad and worked for amazing international studios – and are bringing these experiences back to our polish architecture scene. We're always inspiring each other and motivate to do more with every new project!
Marta: The interesting thing about working for a local client is that a project often has to be a smart one. We're usually facing budgeting restrictions and because of that we need to approach projects differently. The final result is often really great though and these smart, innovative ideas are what spread the word about Polish architecture out there in the world.
What does "home" mean to you?
Michał: There is no "home" without people! It's also a place where you should feel natural and fully comfortable.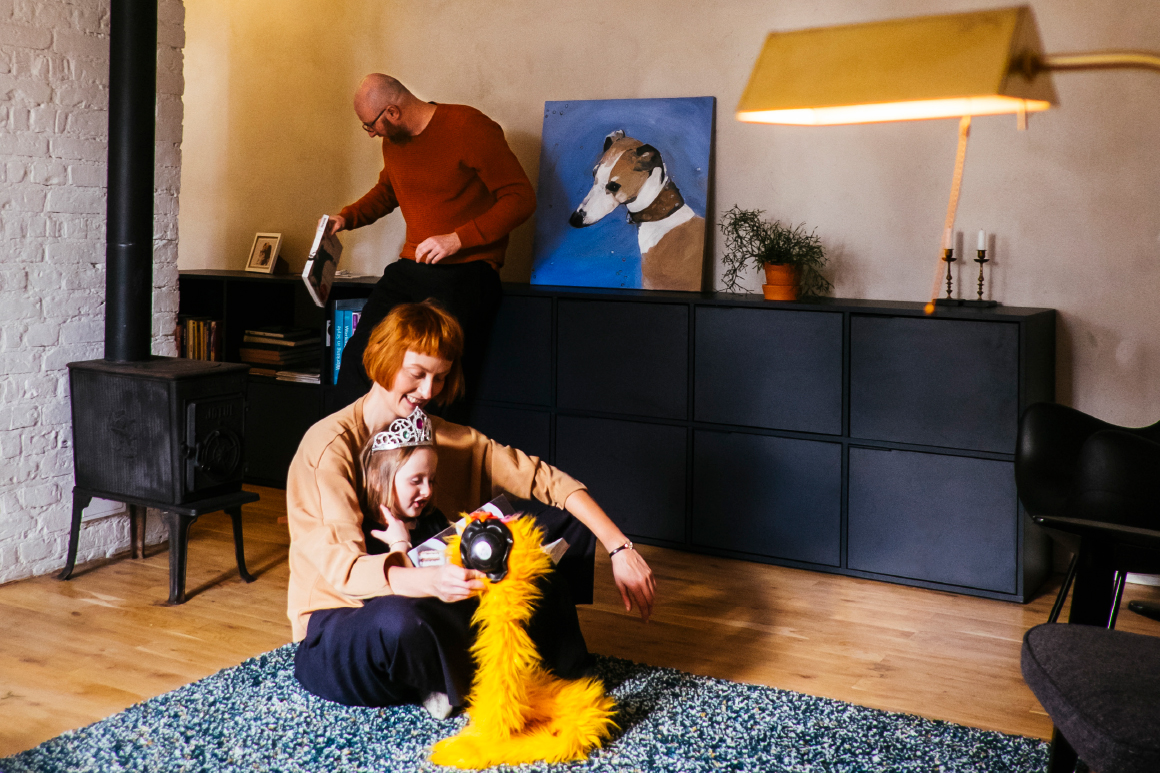 Your day job is designing beautiful spaces for clients but tell us how you approached designing your own personal space?
Michał: We've had the chance to work on three homes for our family so far. With every one of these projects, we lived in the rough and unfinished space first. The idea is to really get to know it and figure out the best and worst things about it – then we can plan the work and construction.
Marta: It's all about getting insights and deep understanding of the space, then making it work for you and your loved ones. We believe that you really have to start off with the big stuff like moving walls and figuring out the function and flow of the space. Let's be honest – if you don't do it in the beginning, you will never do it later on! And once this is figured out, you can then work on the details and making the space feel actually lived-in.
Would you say you have a specific taste in terms of interior design?
Michał: We seem to focus on the materials and texture a bit more than on the actual interior elements. But that's probably related to the fact that they're closer to what we do – plus we haven't really viewed any of the spaces in which we lived so far as our lifetime homes. But we do value a good piece of furniture – we see it as an investment.
Marta: That was the case with our Tylko Shelf. We got super excited about the form – but also the new colours. That navy blue caught our eye right away. It's such a non-obvious choice for a piece of furniture. There is something very attractive about this dark blue, almost uniform-like shade. It works beautifully with light! The hue changes in shade and full sun. We love working with colour. We should really stop being afraid to introduce colours to our living spaces.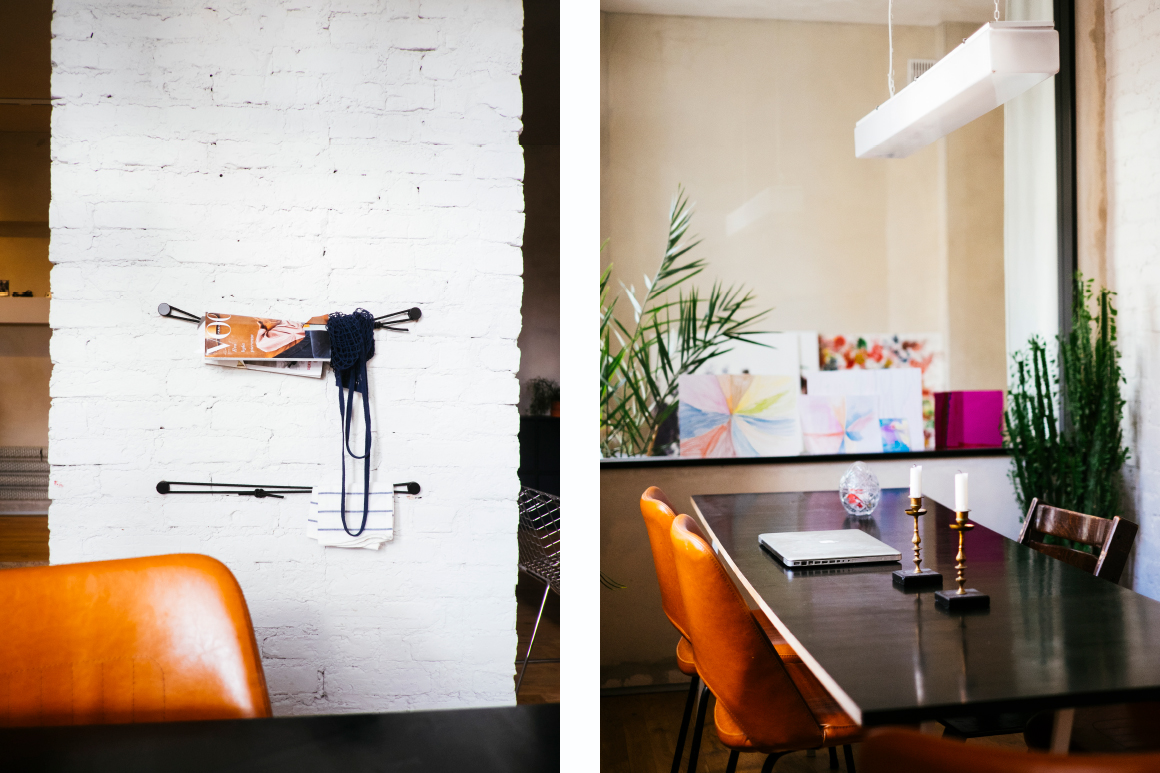 What would your dream design project be?
Marta: A museum! It requires a totally different way of thinking about the space and the building. I see it as being somewhere between a building and a sculpture.
Michał: For me, it would be a project where we're our own investors and clients. Not necessarily big budgets or great scale. More like a small but interesting piece of land in the city centre to build our family home – our own architectural statement.
Who are your architecture icons?
Marta: Oscar Niemeyer, Kenzo Tange, Sou Fujimoto.
Michał: I agree – but I also look back at those big names in the history of architecture and think of them more as personalities beyond their works. They were great architect but also incredible painters or sculptors. It seems we are way more focused on our one discipline these days.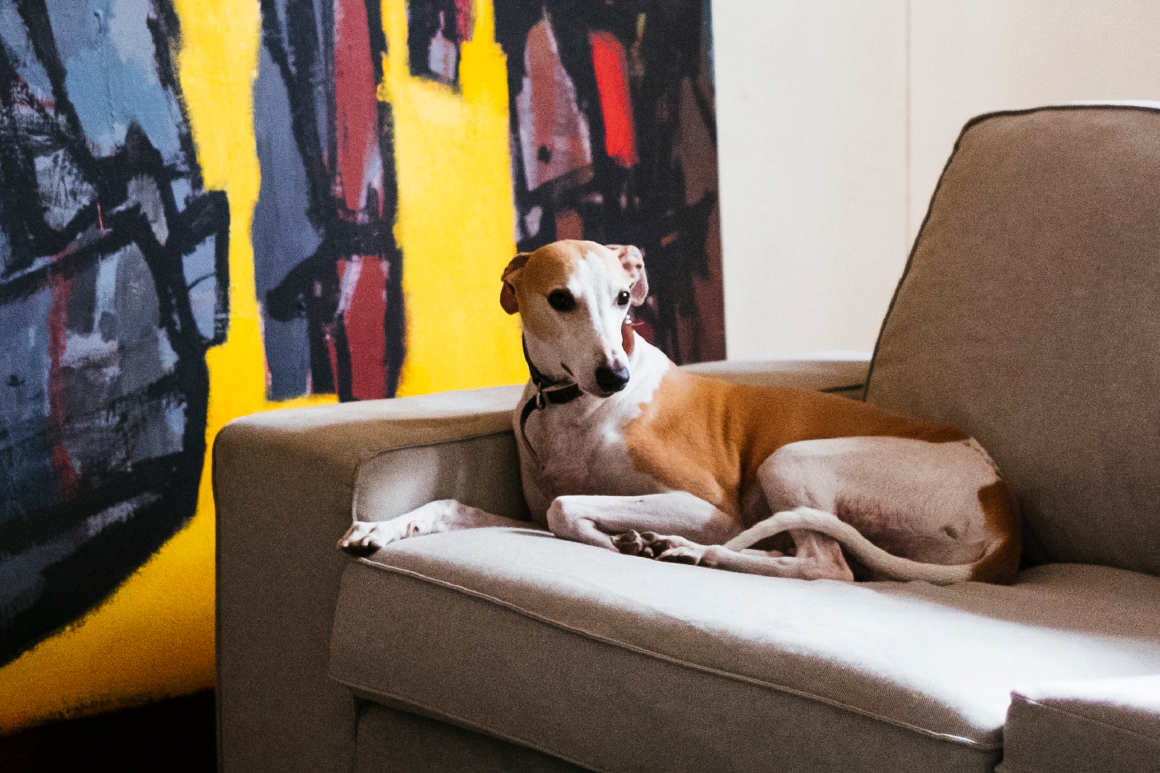 Food, art, shopping and beyond – what are your favourite locations for anyone visiting Warsaw?
Marta: For the less obvious recommendations – Warsaw's allotments! Amazing for all urban lovers, and we actually have a few great ones in Warsaw. We also visit a lot of the food places that we designed interiors for such as TukTuk (great Thai), Vegan Ramen Shop or Cafe Relaks for a hot cuppa in the morning. For movie fans – go check out Muranów Cinema.