Inside a Tatra Mountain Retreat Designed for Modern Living

Architectural practice Tak. and client Wojtek Szaulinski walk us through the creation of a distinctly contemporary cabin in the Tatra Mountains.
In 2020, Tylko joined forces with architectural practice Tak. Studio to create custom storage for an extraordinary Polish mountain retreat. The client, Wojtek Szaulinski, had dreamed of creating a cabin to host friends, family and visitors. A photography and film producer living between New York and Warsaw, Wojtek's dream home needed to facilitate remote working whilst providing an escape from busy city life; a contemporary base to explore nature and break away from the everyday. In response, Tak. designed a simple, modular space, compact yet full of functionality and careful detail. Sat among the spectacular Tatra Mountains, the cabin became a labour of love for studio and client, both parties firmly placing their stamp on this unique, future-thinking build.
With the Tylko Type01 now sat pride of place, we caught up with Aleksander Skworz and Paweł Furmanowski of Tak. and happy new homeowner Wojtek Szaulinski to uncover the secret of a successful client/designer relationship and follow the story of a truly remarkable take on the contemporary modern cabin.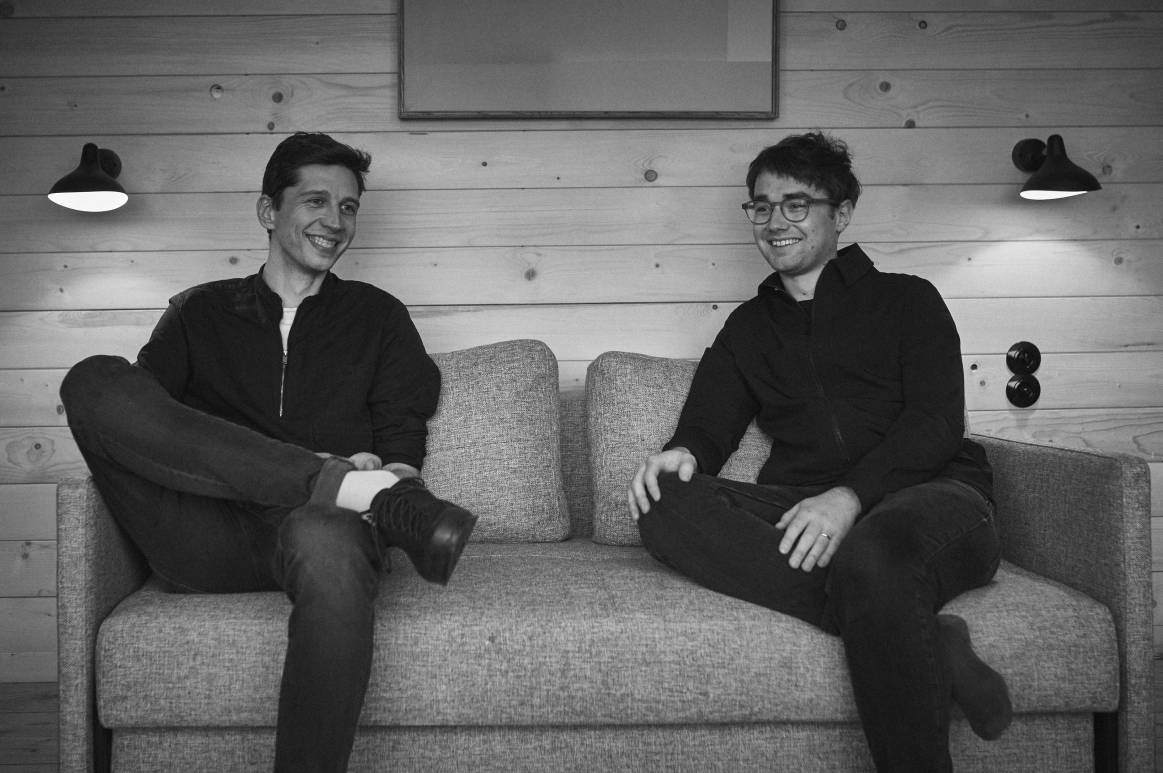 Designers: Aleksander Skworz & Paweł Furmanowski of Tak. Studio
Can you talk us through the ethos of your design practice?
Aleksander Skworz: The homes we design are meant to serve the user in every aspect, starting with their functionality and ending with the finishing details. Our goal is to design a house tailored to the needs of our clients, one that perfectly reflects their lifestyle. Every home is meant to be different because every client is different.
Paweł Furmanowski: We design homes that are as bold as clients would allow them to be. We keep balancing on the edge. Otherwise, it makes no sense, as catalogues are full of correct and boring houses.
What are your core design and architectural philosophies?
PF: The function is the core of our design. In each project, we look for functional solutions that reflect the way our clients live. The designing process is preceded by an in-depth interview so that we can learn about the lifestyle of the person we're working for. We often ask uncomfortable questions, sometimes we pop in for dinner to observe their cooking style, and sometimes we ask if we can just open the wardrobe to understand who we are designing for.
AS: I guess at first the client thinks we're crazy. Only when we present the concept do they begin to understand that it was all for a purpose.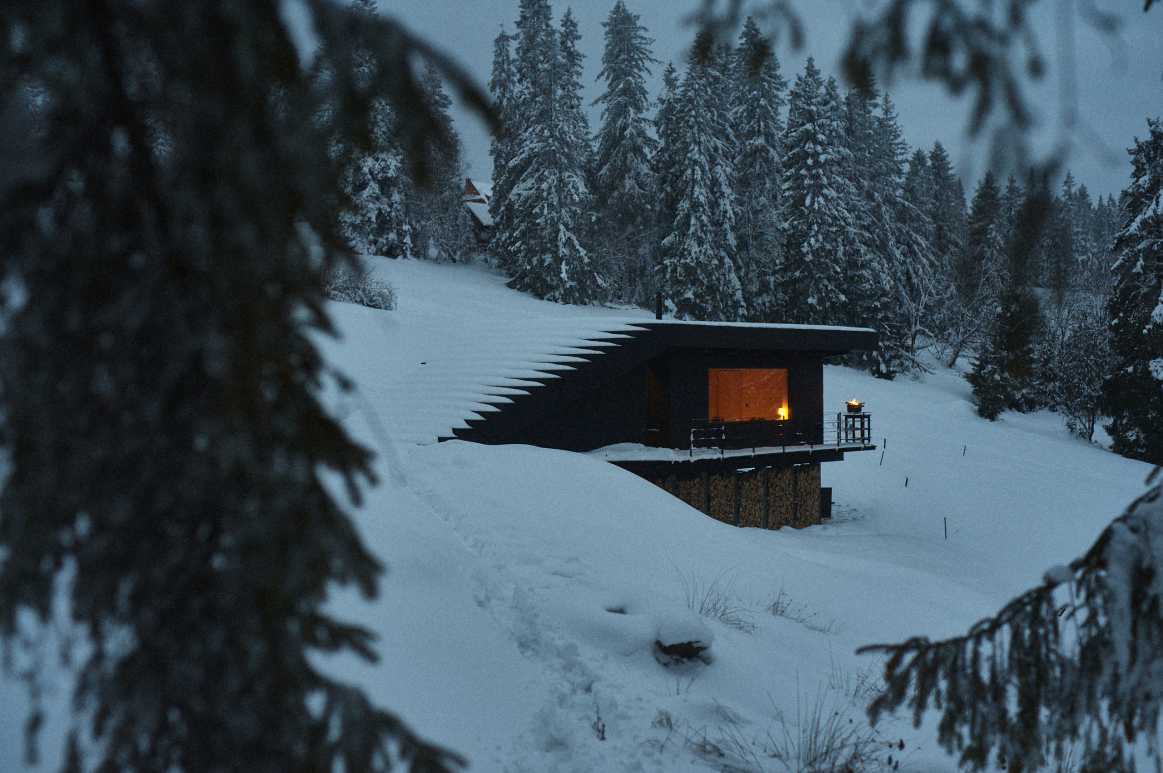 What was the starting point for your project with Wojtek?
AS: We met by accident. I was caught by lockdown in Zakopane. One weekend I went for a bike ride with some new friends: Wojtek and Łukasz. We stopped at a plot they wished to buy. The plot was beautiful but difficult. Suddenly, it dawned on me that I knew how to help these guys.
PF: I was working in a large Warsaw design office when Aleksander called me. We had been thinking about getting back to designing together for a while. So I immediately agreed. Interestingly, for the first 2 designing months, I only saw Wojtek and Łukasz through a computer screen. The three of them met in Zakopane and I joined them online
How did the climate and location in the Tatra Mountains affect both the design of the house and the process of building it?
PF: The plot is located on a very steep slope from which a magnificent view of the Tatra panorama could be enjoyed, but it is obscured by trees. Therefore, the house has a roof terrace, so that you can enjoy the mountain view during your morning exercise, or organize a dinner for a dozen people under a starry sky. We wanted the house to blend with the surrounding buildings to the greatest possible degree, which is why it draws on local patterns but interprets them in a completely innovative way.
AS: We tried to design a space that would have just a minimal impact on the surroundings. The house is supported by pillars, it does not interfere with the terrain. We used just the necessary minimum of concrete, the rest is made from wood from the surrounding forests.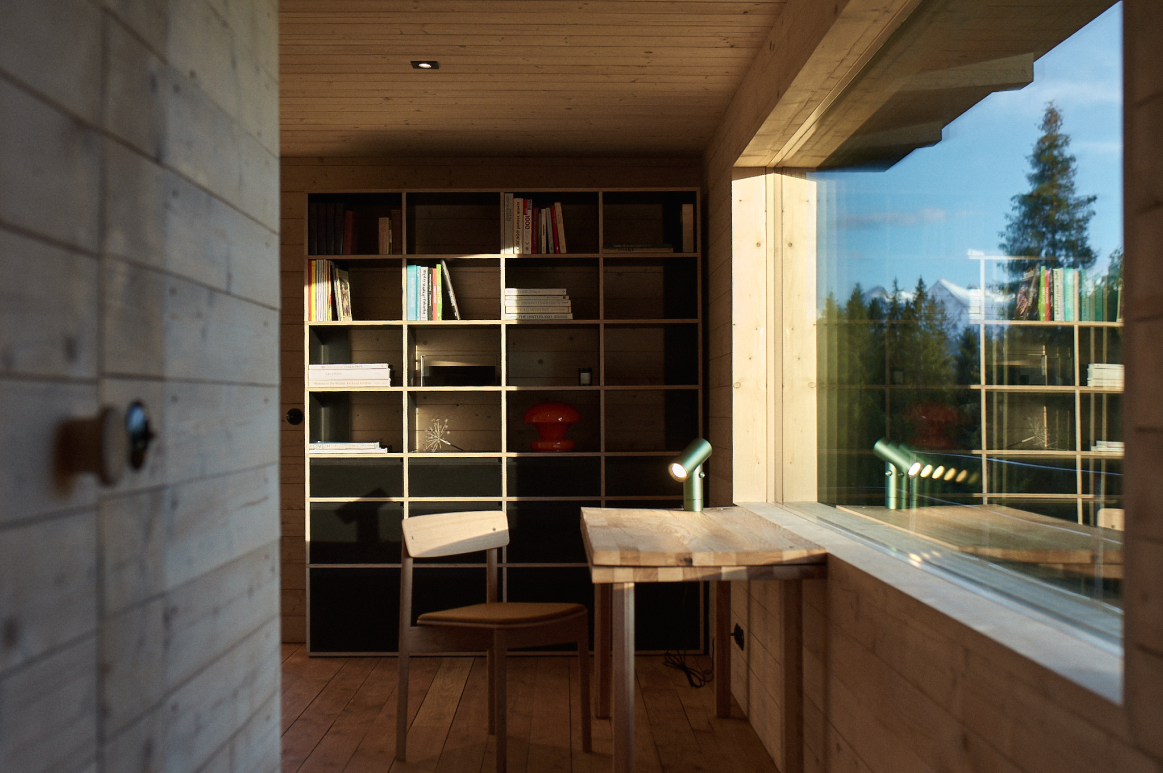 Did you face any specific challenges with the design and layout?
PF: On a plot in the middle of nowhere it's important to build a sense of security. Turning the building away from the slope resulted in the entrance being at ground level, but the lower terrace is more than 2 meters above the ground. This provides some psychological comfort if you spend a lonely night there. But the terraces can also be used for cooking, sunbathing, just taking full advantage of the plot.
Can you talk a little about some of the crucial elements of the cabin's interior layout?
PF: The biggest challenge in small facilities is the gradation of experiences. How do you design a space that doesn't get boring?
AS: You enter the cabin through a narrow porch, which frames the view and announces what will happen inside. Once you enter, you don't feel that the room is only 20m2. You and the Tatras. That's it. The whole cabin is designed in a way that allows you to reconfigure the space and use it in many ways. When designing we analyzed all the activities that Lukasz and Wojtek would engage in the cottage, where they put away their wellies, how they store the wood, how they cook, how they eat, and how they rest.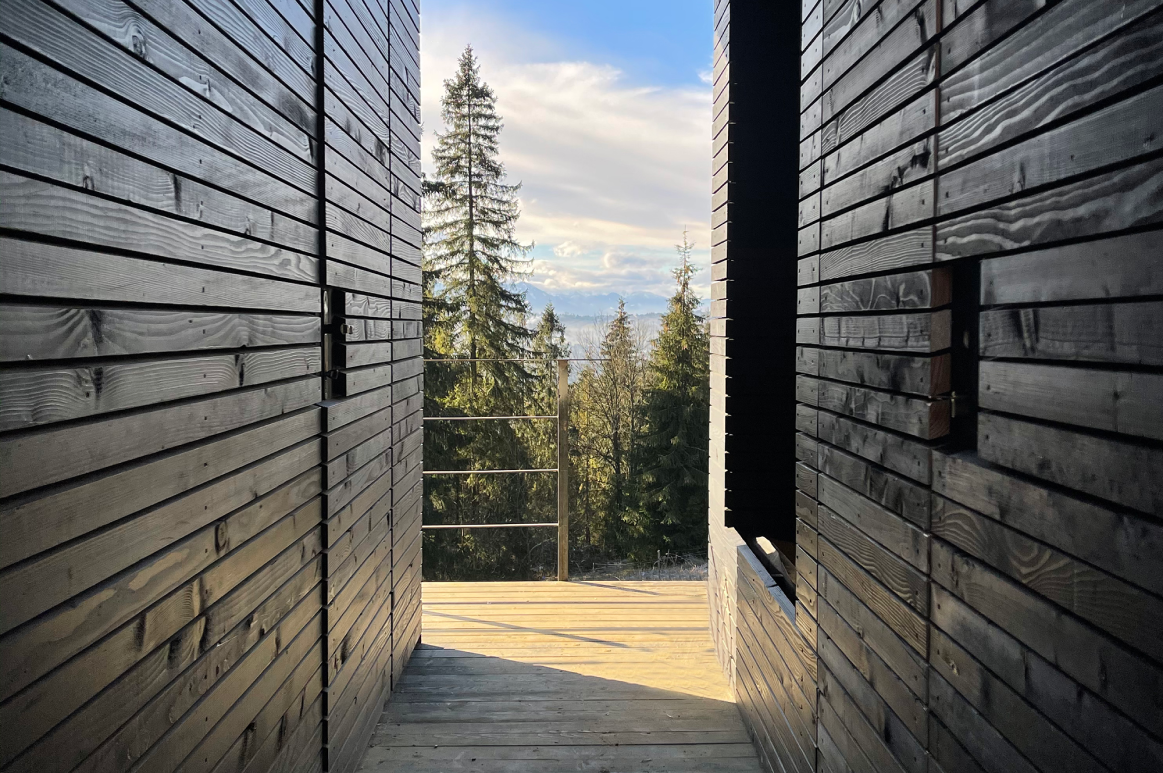 What made you choose the Tylko Type01 sideboard for the cabin?
PF: The honest, simple materials that fit perfectly with the interior of the Cottage and the black colour that matches the other details used in the design.
Can you tell us more about the Tylko Type01 configuration you chose and why you went with this particular set-up?
AS: We configured the bookcase with a simple timeless grid that will still look great after many years. To respond to the requirements of such a small space and increase storage we added the maximum number of drawers allowed by the configurator.
How would you describe the ideal relationship between a client and the design studio? What is the key to a successful collaboration?
PF: Very high expectations at the beginning followed by a lot of trust: this is the recipe for an ideal collaboration.
AS: From the start, there must be this little something in the relationship between the client and the designer. We are supposed to be somewhere between a psychologist and a shoemaker. On the one hand, we need to understand the needs, which are usually quite different from those that are verbalised. We have to listen and draw conclusions. On the other hand, we need to design a tailor-made house. The client must keep his or her mind open and allow us to experiment a little. This is enough to create a great design.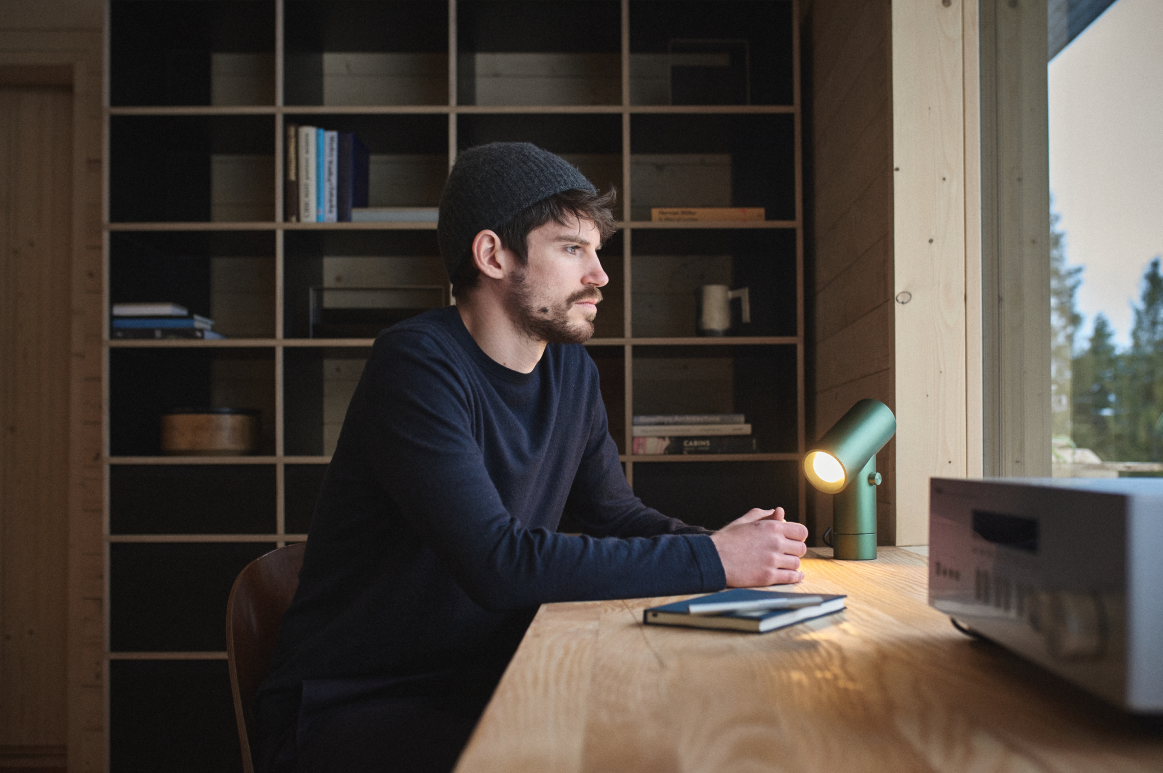 Client: Wojtek Szaulinski/Baltik
Can you tell us a little about your background?
I'm a photography and film producer based between New York and Warsaw. I started my career working in fashion and pretty much learned everything I know about production and advertising working for fashion magazines and brands.
How would you describe your job, and Baltik studio in general, to someone who was unfamiliar with it?
We are a very multi-faceted production and project management company – we help our clients develop their ideas, we make demanding ideas become reality. Whether it's creating a campaign, producing a film, launching a new product, opening a store or even creating an entirely new brand – we do it all and strive to turn difficult into beautiful.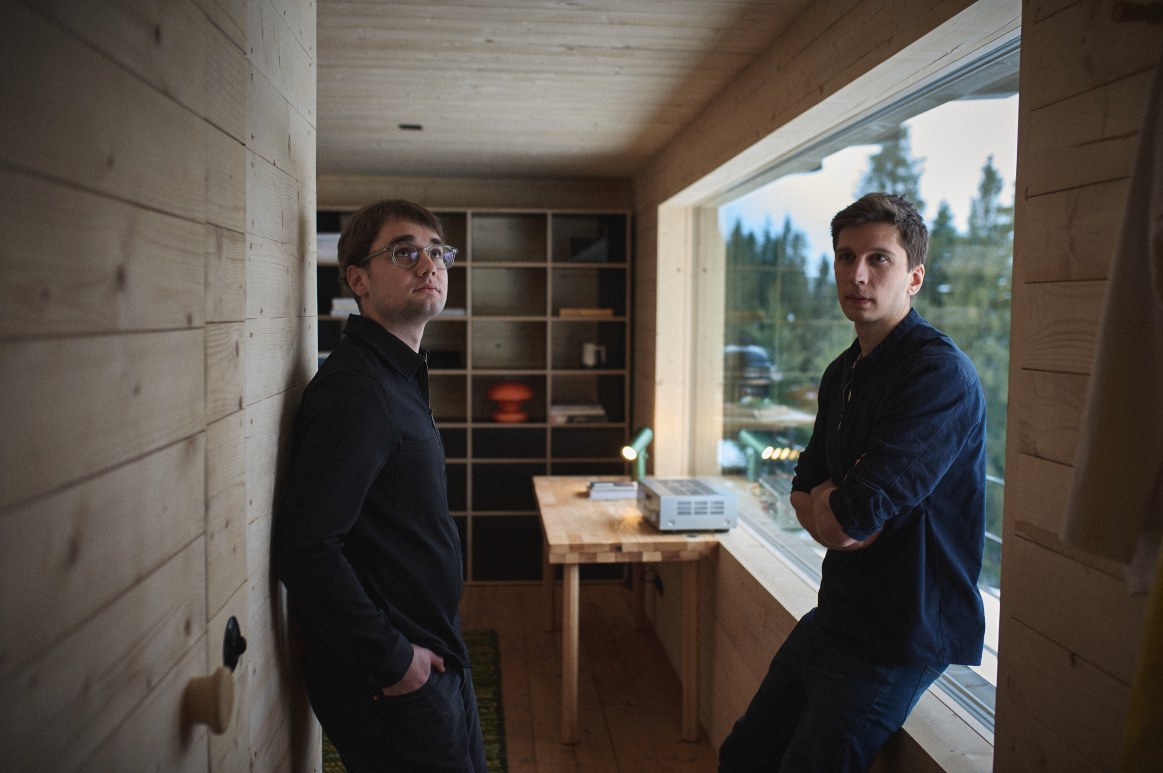 Can you tell us how the story of the weekend cabin came about? What motivated you to create this kind of space?
I've lived in New York for the past 5 years and I've run an AirBnb in Chinatown there. I discovered that it gives me tremendous joy and started dreaming of a place that would be unique and I could stay in myself as well as share with other people. My longtime friend and business partner Łukasz Pęcak and I were thinking of getting a place in Kraków, but then we went on our annual hiking trip to the Tatras. He showed me a piece of land he found online in a tiny village. I wasn't convinced at first, but after sitting down and looking at the mountains I knew we'd be building something there.
How did the collaboration with Tak. Studio come about?
It was around the same time that me and Łukasz came to see the land when I met Aleksander from Tak. Studio – he was visiting our mutual friend and we all went on a hiking trip together. We started chatting about ideas and directions and it turned out we shared an affection for Japanese architecture and design and that became a starting point. Their style is a bit more modern and I'm a fan of patina and some of ideas from the previous decades especially in Poland and nearby. I do find that imbalance very inspiring though and I think it pushes the final result that one step further.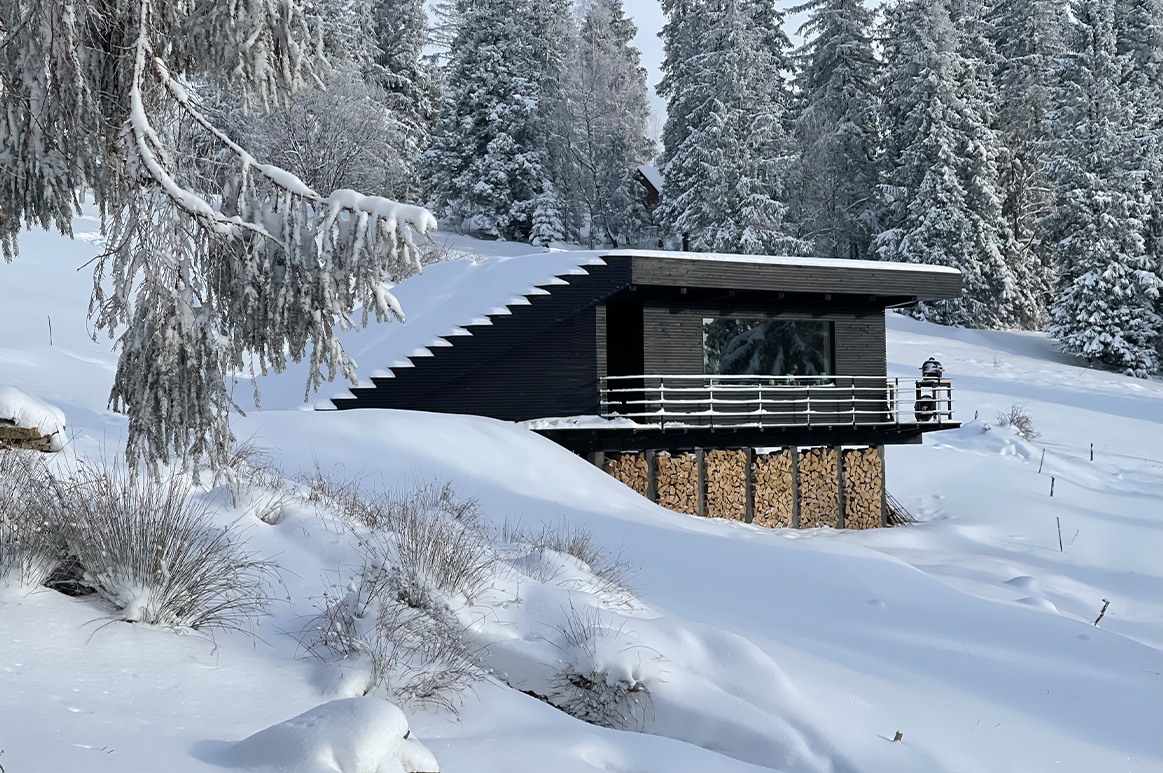 What is it about the Tatra Mountains in particular that attracted you?
I have to say that I'm more of a novice in the area than Łukasz – he spent all his childhood exploring the area, for me it was more of a cropped view centred around nature. I remember cycling up a hill in the summertime and seeing the spectacular view of High Tatras for the first time – I personally don't think there's a more picturesque place in this part of Europe.
What was on your wishlist for this new home? What functions and features did you request?
The idea started in our minds as a toolshed and it kept growing. As it is a shared building – we both had a chance to bring some of our personal taste to it. I wanted this place to be an area of seemingly total reclusion where you are always on a side, with the forest and mountains always around you, but at the same time a place where you can spend a week – working remotely, cooking, reading books, exploring the nature nearby – therefore still being in the center of things. I also loved this idea of our future guests interpreting the space and the area themselves and recording it with notes and photographs.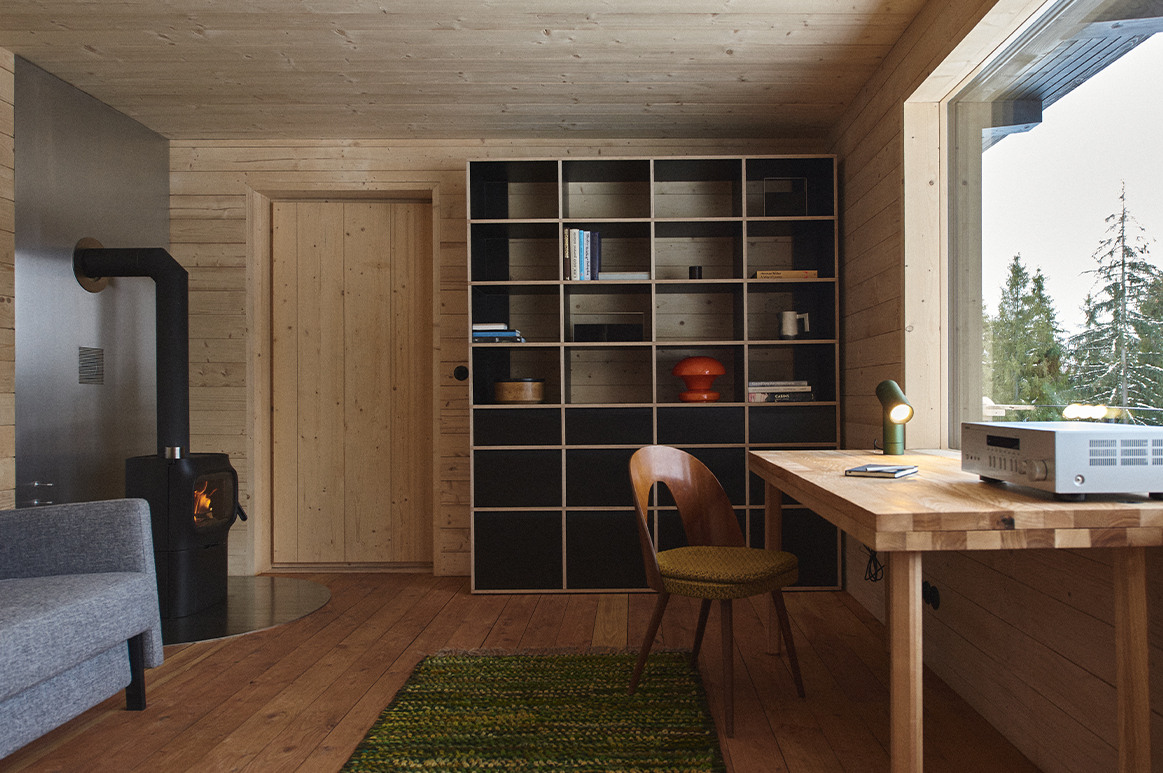 Tell us a little about your working relationship with Tak.? What did each party bring to the project?
Tak. Studio gave us an incredibly personal approach. I love the idea of a modular space – where the objects can move, transform and change the purpose of a space. Tak. Studio understood that perfectly and a lot of solutions they came up with are so elegant and versatile. To fully answer the question – I definitely brought a lot of nagging and pushing for more haha – but the architects did handle that extremely well.
How would you describe the interior scheme of the cabin?
The whole structure is really simple – it seems like there's just one room with a bathroom to it. But then the longer you look the more you start discovering. The shape, apart from being aesthetically pleasing, reveals multiple purposes – the roof deck can become a place where you can practice yoga in the morning and enjoy some tea overlooking the mountains. In the summertime we want to place a long table there and invite our friends and guests over to a very special dinner location or just to catch some sunrays. Then there's a balcony where you can fit a chair and enjoy the sun and a deck down below the building that we didn't even think of making but it kind of came about. We always laugh that it's for these times when you have a fight with your significant other and you just want to have a beer in silence.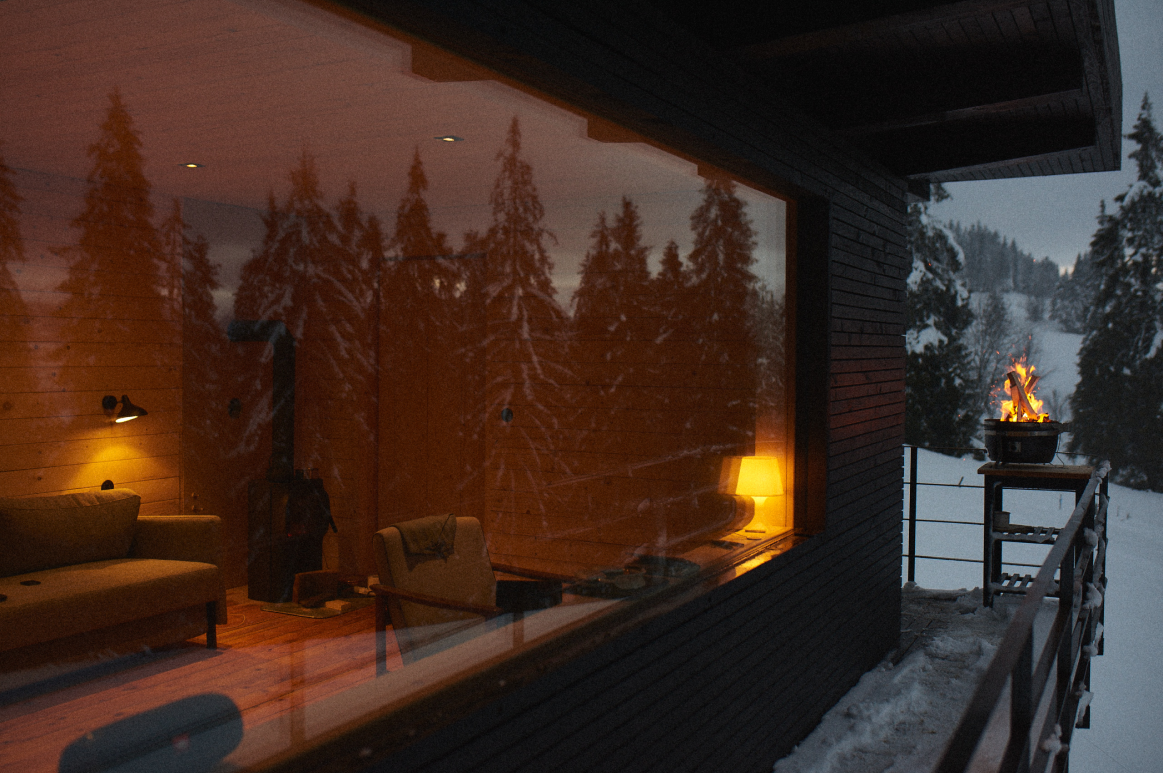 How do you think having access to a weekend cabin will change your lifestyle and your approach to work?
I really look forward to sitting by the desk and working/preparing projects from there. There's a solid internet connection and very good lighting for Zoom calls. The good side of the pandemic is that it's now all possible – you can spend time far away from the cities and come back just when you need to.
What are you looking forward to most once the cabin is complete?
We are still planning to each build a small house in the area so that will still take some time – but once the whole project is complete – I want it to be this place where I can invite my friends and guests from different parts of the world and show them what Poland's beauty is about. Our lot is surrounded by the forest so we kind of have this amazing chance to create our own little place on Earth.