Pion Studio: A Creative Couple Explore Life Behind the Lens

We catch up with Basia and Przemysław, the creative couple behind Pion Studio, to talk finding the perfect light and going with the flow behind the lens.
Brought together through a shared love of the visual arts, photographer couple Basia Kuligowska and Przemysław Nieciecki discovered a creative connection while studying photography at University in Poland, the starting point for a professional and personal meeting of minds. A solid grounding in the technical know-how of life behind the camera, the duo used their academic foundation to explore a variety of artistic interests, a wide frame of reference allowing them to carve out a specific aesthetic of their own.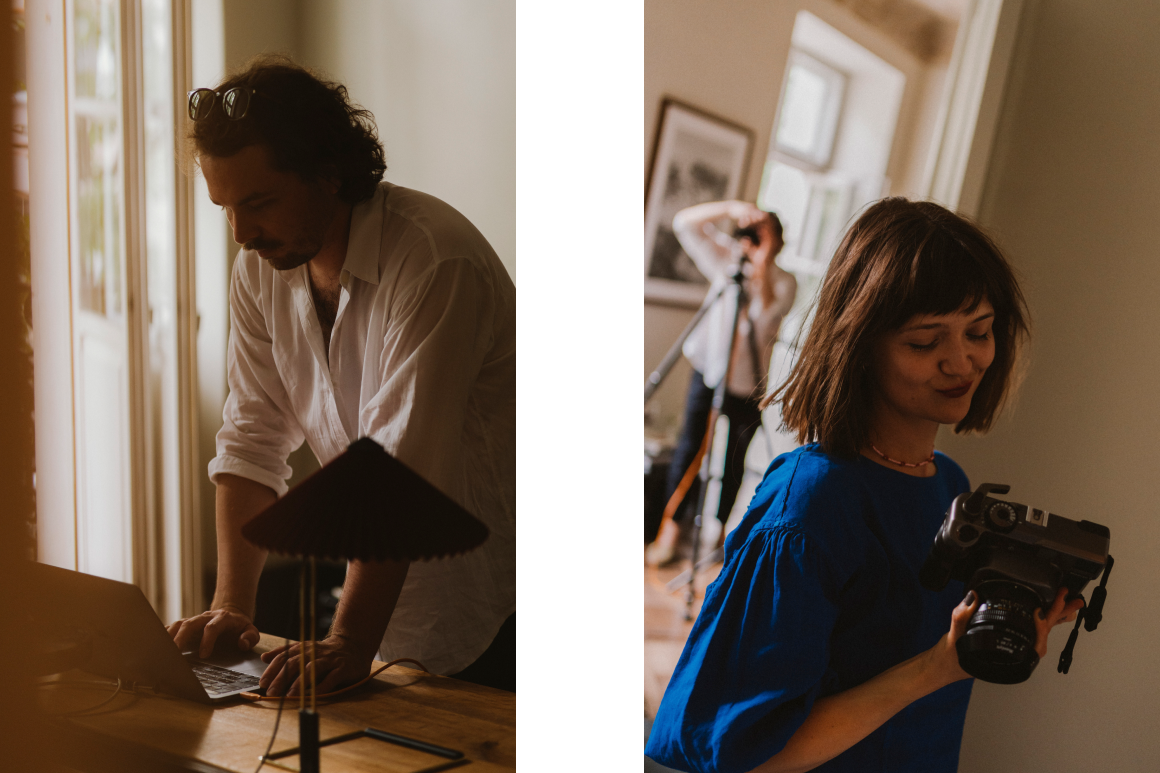 Developing a unique visual language through experimentation and sheer practice, the pair saw a creative studio as their natural next move. Their signature style in constant demand, Pion Studio have worked with the likes of IKEA, Hermès and Mass Productions to name but a few. However travel has proven to be their real niche, especially when capturing a certain kind of light across hotels and getaways in some of the most beautiful locations in the world – courtesy of Nobu, The Luxury Collection and Hotel Amour. Catching them during some down time from jetting off, we speak to the couple about their creative process and get a few tips on making the most of our own home photography.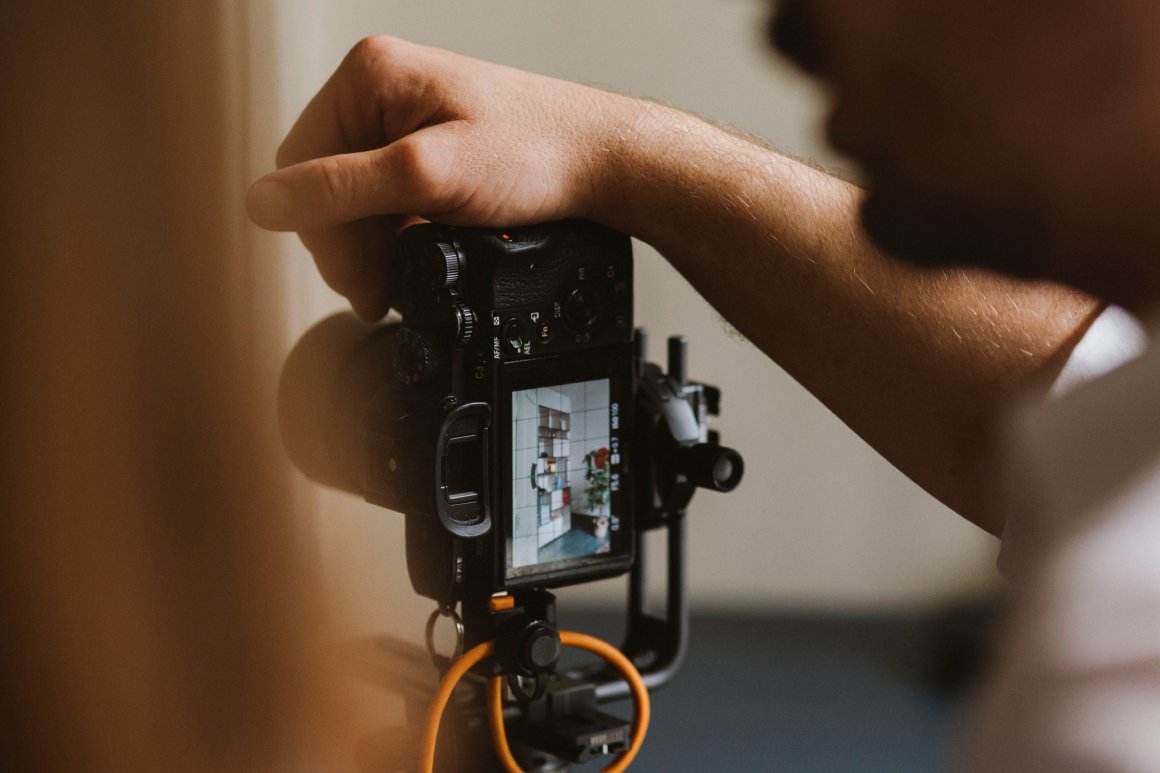 Can you tell us how you first got involved in photography? What are your creative backgrounds?
We were both involved in photography and creative activities long before we knew each other, but we first met at University of Arts in Poznan, Poland, in the photography department. Basia was an active curator during this time and she invited me to an exhibition. Our relationship started on both a personal and professional level at this time.
How would you describe your visual language?
As a method – always evolving but with strong ties to our first vision. For sure we can say that our style is a documentary eye with a warm, romantic and nostalgic aesthetic. Within our career – and experimenting with different approaches – we felt more and more confident to choose more specific jobs and to understand what we would like to achieve.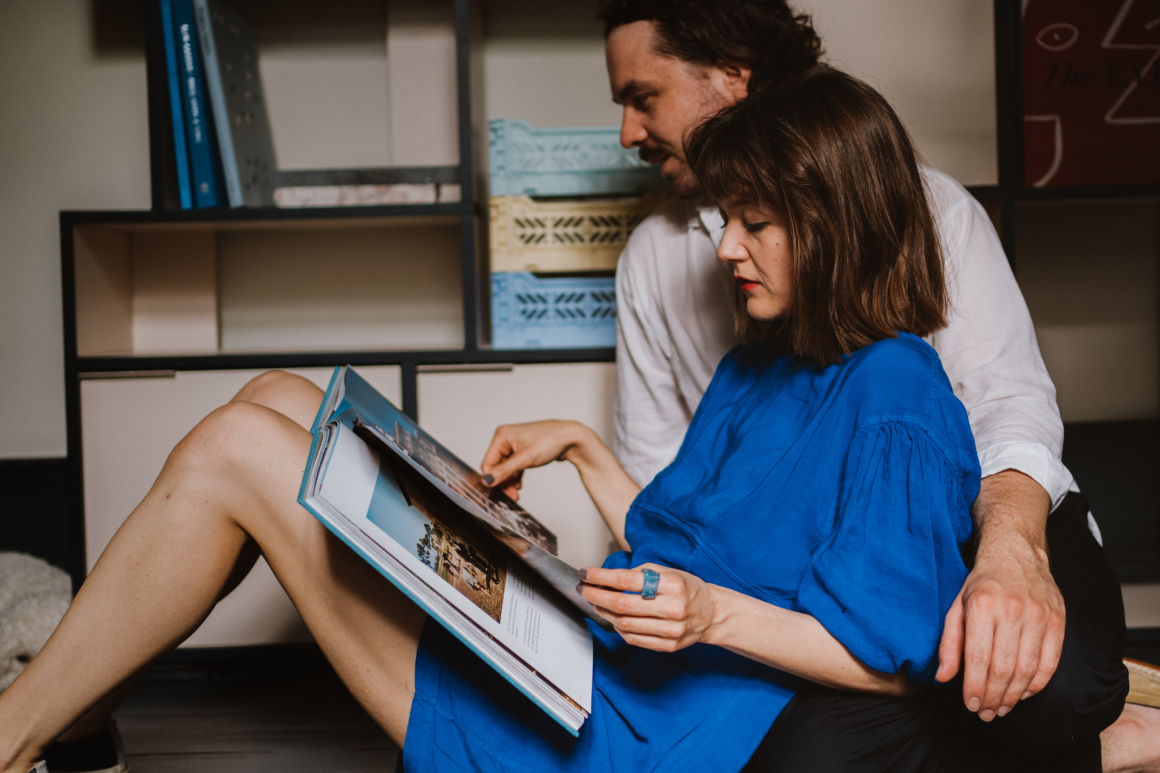 Can you talk us through your creative process from the start of a project? Do you begin with a script, a moodboard…? 
We are super grateful to have almost day to day changes in both scale and type of clients that we work with. From huge studio setups to small romantic hotels in Italy, every day is different. To say precisely the super controlled method would rather flatten all the vibes we love – of constant change.
Don't get me wrong – a moodboard or guidelines are a good way of communicating with the team on any visual activity but, nothing can compete with having zero challenges on set and just going with the mood of the place or objects. You just need to fall in love with what you are going to photograph.
For you, what's the most important element when photographing interior spaces professionally?
To take responsibility for the final image and to have the courage to say 'no' sometimes.
For us – to be good at photographing interiors is to be a good photographer in general. Trying a lot of different subjects before you decide helps crystallise your vision, it will make you a better photographer and a happier person too.
Photographing, for example, fashion and spaces is not so different at professional level. It's going to help you to find your own style and to also learn some of the universal photography guidelines.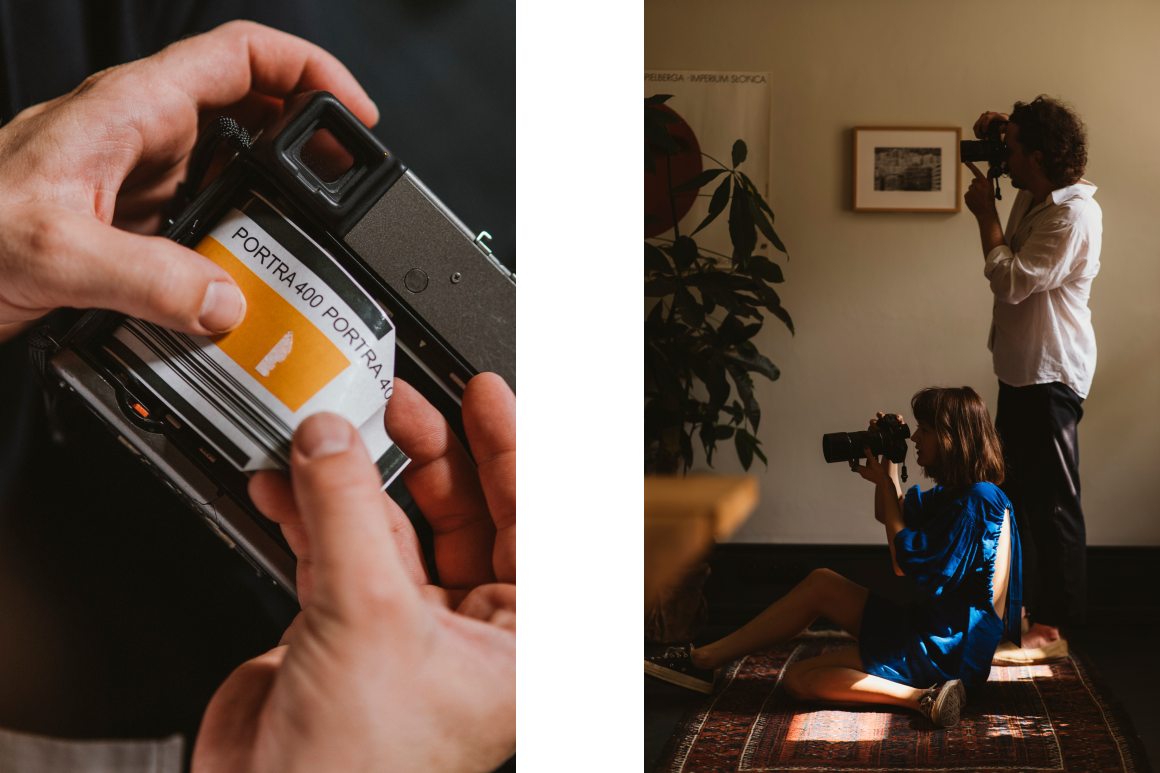 You've shot a wide range of interiors and locations, what do you think makes the ideal living space?
For sure it's a challenge to design a personal living space and this question should be addressed to professionals of this kind. But as two fans of spaces and architecture, it's about the personal touch of the owner and their attributes. In the long run, we would advise avoiding temporary trends and instead find what really resonates with your taste.
Lighting plays a huge role in photography, what should amateur home photographers look out for when it comes to this element?
Lighting is essential and each year we learn this simple fact more and more. At home, probably using your smartphone camera, the only advice we can share is to play with light and shadow. It's good to start observing how light changes during the day, from sun directions to the color of light; it's going to be an interesting adventure for an amateur enthusiast photographing their own home.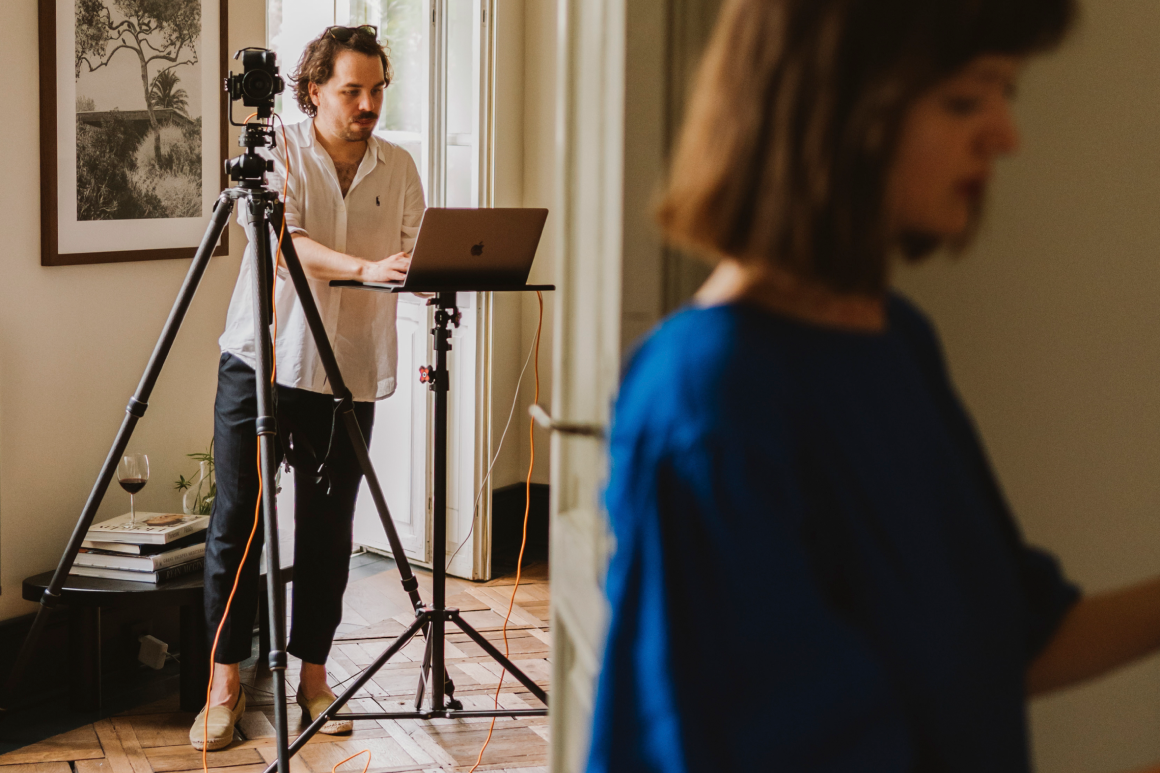 How does colour play into creating engaging home photography?
Hmm, there are some evergreen rules that are good to follow at the beginning that will make things easier – like using only a three color palette or not mixing strong color blockings with subtle ones. But on the other hand, who cares about the rules?! Just play and have fun!
Is it important to add personal elements to our home photography? How can we make our images feel unique and individual?
Even in urban or architectural projects, the thing that we will all look for the most is the personal touch — an unusual object or detail that shows a unique vision.
It's the same at home: try to visit a local flea market for decor objects, or go to a local pottery artist to find one-of-a-kind pieces. And in terms of photography, feel free to experiment a little.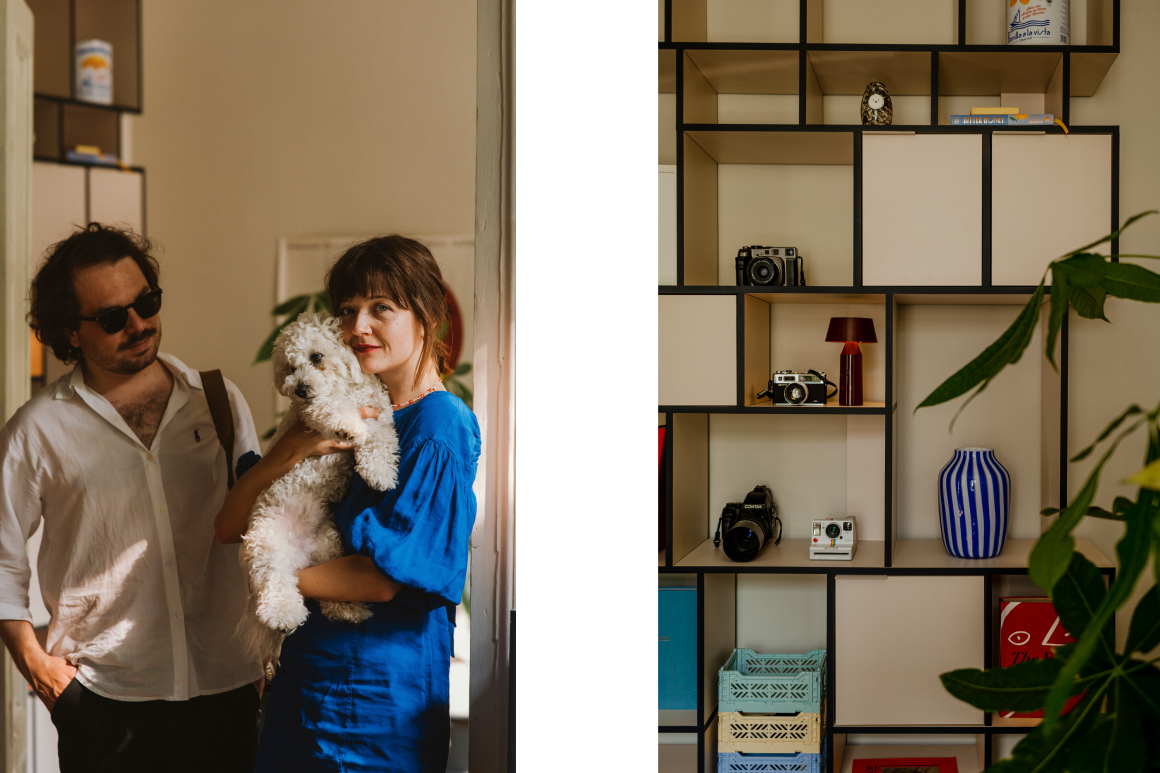 What should people consider when it comes to arranging objects and furniture in their rooms to shoot? Less is more or do you prefer to have a busier set-up?
Less is less! And we are far from having just white painted walls. We do love colours and structures and are always – literally always – seeking out vintage pieces. Interiors have to be functional for sure so it's not the best idea to have overloaded arrangements in the bedroom for example but, when you can add a busier setup to a living room – why not?
Many of the spaces you shoot are vast, but what would you say is the key to taking photographs in the more compact spaces we generally live in? 
A pure pleasure for a photographer is to take a photograph from a proper distance. You can avoid distortions of perspective this way. At home where you do not have a large space to walk away, you need to be smart. Maybe you can see the shelf from another room and get some extra distance, or give the idea of space in two close-up photos montaged as a diptyque. All in all there is no reason to show all in one photo – be selective.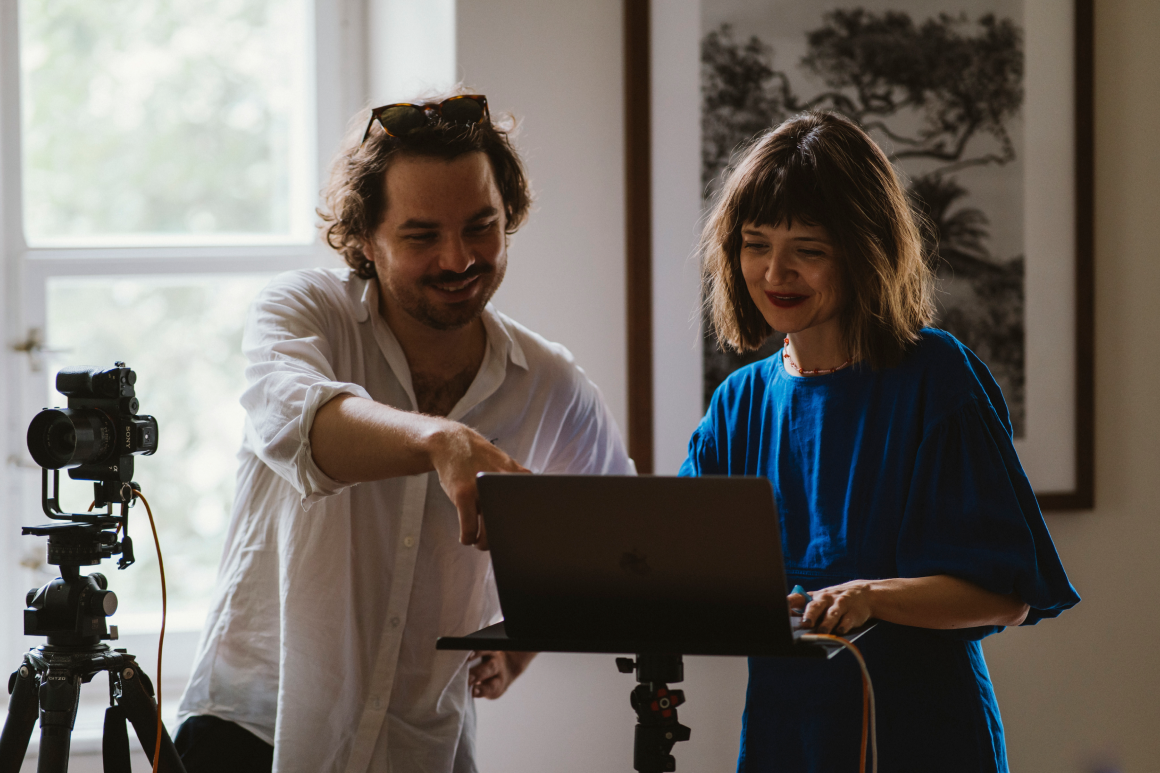 Is it important to shoot with an end goal or a narrative in mind?
Here we have a bit of a different approach. For Basia it is essential to pre-visualise what the effect should be, and how the published output will be arranged. Przemyslaw has more of a spontaneous way of working and an emotional eye.
With editing apps widely available, what should we concentrate on when it comes to post-production? Any fixes that make a big impact? 
Post-processing is an important part of the whole process. In every camera, and smartphone, you have processing software for colors, contrast and all the necessary adjustments.
A useful tip is to take over control of this from internal mobile editing apps where you can adjust the main settings. Make it look like you want and once again it's about personal preferences. Do as much you can in camera and later add a final touch in apps. But do not say "yeah we will fix it in post" too often!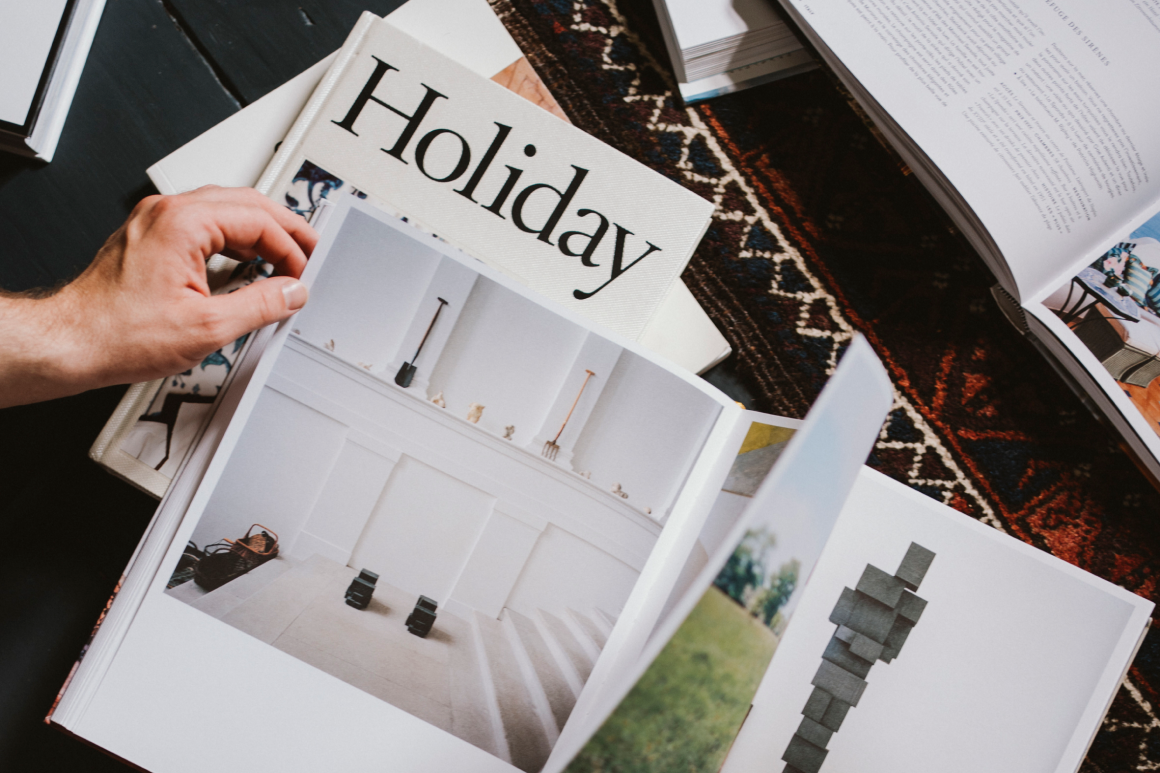 Where would you recommend finding inspiration for home interior photography?
In the era of internet and social apps it would be nice to see an exhibition in a museum of nicely printed images, framed properly. Another way is to find a photobook that will inspire you and make you want to take a camera and shoot.
For us it's always the most inspiring to revisit books, albums and magazines from the 60s to the 80s to research old techniques and approaches. Oh, and you can follow us on Instagram too! 
With everything that has happened in 2020/2021, do you think our attitudes towards our homes and the way we live in them has changed?
Most homes have become a more serious business for their owners. We saw that in the strength of the furniture and real estate markets last year. We spent more time in our homes during this time and they became not only our homes, but our offices, meeting rooms, restaurants and cinemas too.
What does "Home" mean to you?
A home for us is a restful place full of calm where we can easily be ourselves all the time. We travel a lot so rituals are important to us when we return home, from being greeted by our lovely dog to opening a few bottles out on the terrace.