Jaq and Damien Vignaux: Meet the Content Creating Couple Behind Maison Vignaux

We talk work-life balance and creating a dream home from scratch with Jaq and Damien, the multi-talented founders of creative studio Maison Vignaux.
The minds behind creative content agency Maison Vignaux, Jaq and Damien seemed destined for a life of artistic collaboration. Damien's diverse background covered everything from architecture to motion design, finally carving out a successful career in fashion photography. Jaq found herself in front of the camera, modelling and acting whilst juggling studies in German Philology, photography soon becoming part of her growing skillset. Their combined talents offered them insights into every corner of the business and it's this innate understanding of the industry that has no doubt set them on the road to success. 
Having travelled extensively, family life eventually led to finding a slower pace in a rural corner of Biarritz, France. From their home studio, the couple conjure up incredible visuals for a range of brands; film, animation, illustration and photography, this multidisciplinary team operate without limits, their adventurous eye in high demand with clients including Renault, Adidas, Tag Heuer and Hugo Boss.
In the process of designing and building their brand new home from scratch, a huge project exciting and daunting in equal measure, the duo selected custom Tylko shelving to meet the needs of both work and play. Catching up with them in their finished abode, we find out more about their working relationship and the process of creating their own unique take on balance.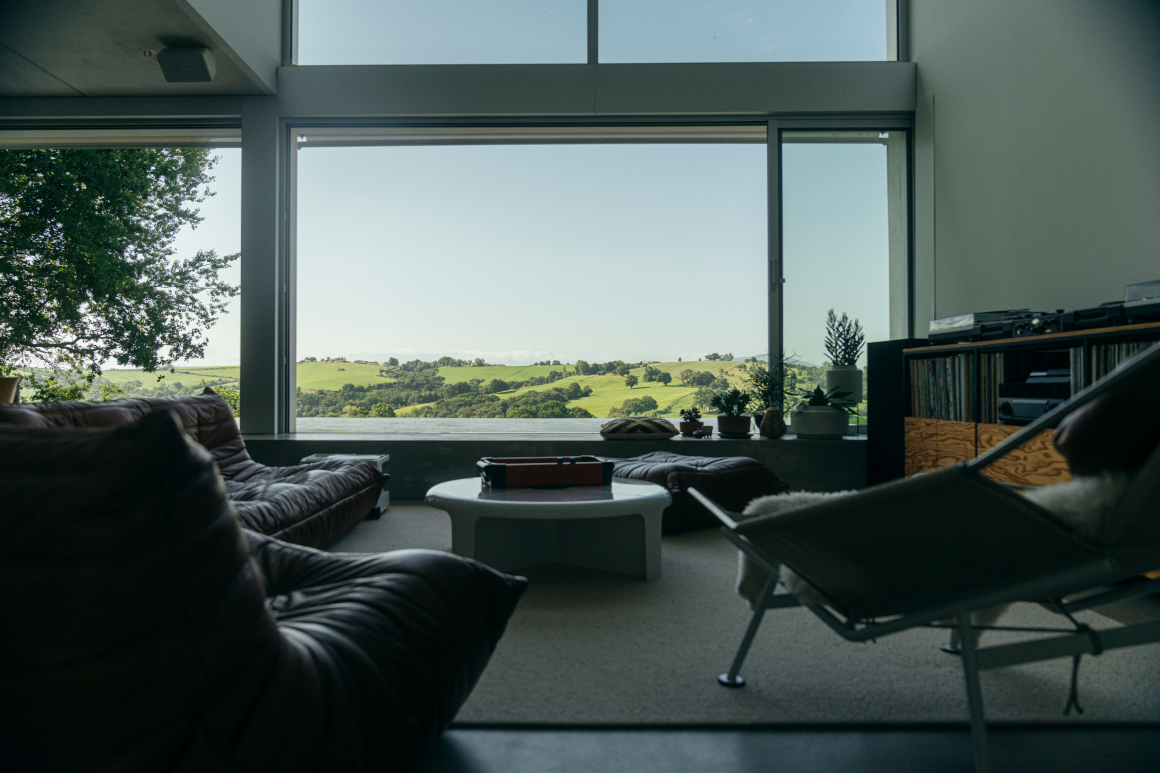 Jaq, Damien – Tell us about your backgrounds, where did you both grow up and what did you study?
Jaq was born in Berlin of Polish parents, and grew up between Berlin and Poznan. Damien was born in a small village in the very south of France in the Pyrenees mountains. 
Damien has a transversal background in applied arts, having studied design, architecture and multimedia art, whereas Jaq started on the other side of the camera, being a model and actress at first while she was still studying German philology. 
Damien – What motivated you to set up your own agency, Maison Vignaux?

Maison Vignaux was the natural evolution of my work as a freelancer. Bringing more and more clients in, and sharing a common aesthetic and work ethic with Jaq, we figured it would make more sense to gather everything under a single name. 
I wouldn't call Maison Vignaux an agency, and it's not a production company either, even if we sometimes take on both of those roles for small campaigns. We still rely on creative agencies and production companies and what works best for us is to come in to bounce back on their creative decks and try to push things further.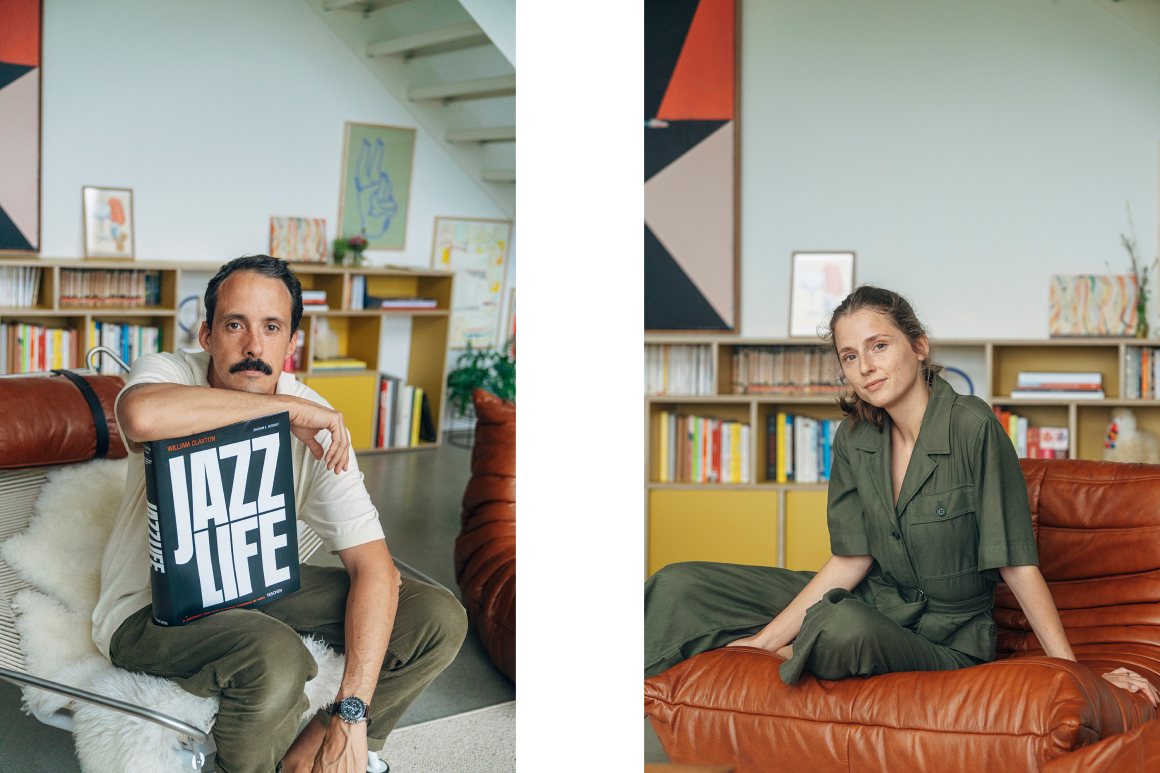 Jaq – How does your background in modelling and acting play into your current role at Maison Vignaux?

It's good to have experienced what it's like to be in front of the camera because everybody works at a different pace on set and you are more likely to respect the crew and cast if you've been there before. There is usually so much to achieve in such a limited amount of time that you can easily get caught on the technical things, so I make sure nobody feels left behind and everybody's effort is appreciated as we bring our vision to life. 
Jaq, Damien – How would you describe the Maison Vignaux aesthetic?
Eclectic and layered. We had the chance to develop in different markets at the same time so you can't put us in a single box too easily. Different people know us for different projects, and some see us as the fashion film guys, or for others we are technical car photographers. Our clients in France and Germany are quite different, and we like the freedom that comes with choosing our own opportunities.

Damien comes from a background in motion design and VFX so we will always have this composite and mix-media approach that is heavily based on experimenting and playing with new techniques. 
But Jaq has a more essential and emotional thinking that helps to reduce things to what really matters. We then try and get a good balance with being sophisticated and interesting enough, without overdoing it.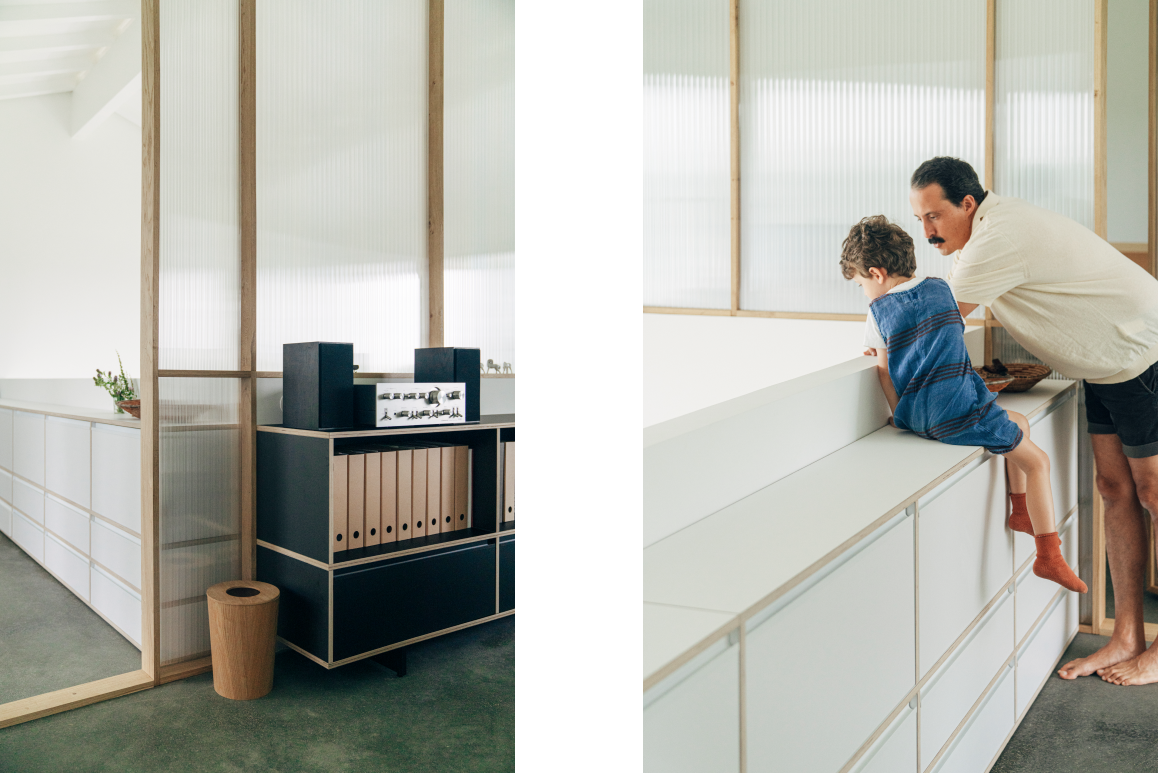 Jaq, Damien, as a couple, how do you find working together, balancing work with family life?
Working together is actually great to balance work and family life, because you are constantly aware of what needs to be done on both sides, and it's easier to adapt. We work at home, so we can switch between work or chores whenever we like / need. And we can include our son in a lot of the things we do.  
So far we never had to write down any kind of schedule, and when something needs to be done, the one who notices jumps in and does it. 
We have friends who work in collaborative structures, and they take every decision together. We are not like that, because this takes too much time in our eyes. With us, the one who gets on a task has the other's complete trust. We never proofread each other. 
Jaq, Damien – How would you describe your interior design aesthetic?
We both realised rather early that it's important for us to surround ourselves with objects that have a story and resonate with us.
We don't really think in terms of an aesthetic but more in terms of memories and design stories. So we find ourselves attracted to objects that were made to perfectly serve a purpose, objects that carry the marks of past rituals. We try not to swap furniture (or clothes) like trends, but rather dig for unique vintage finds that we will not get bored of. 
In the same way, most of the art we own comes from friends or artists we talk to on Instagram because we love what they do.
Art follows the same logic then furniture: we don't really buy posters or mass produced images, we buy canvases, lithographs, risographs, things that were handmade, numbered or signed by the artist on a specific occasion. I think people don't even realise how affordable art is, and for furniture and art, we should buy from creatives we respect.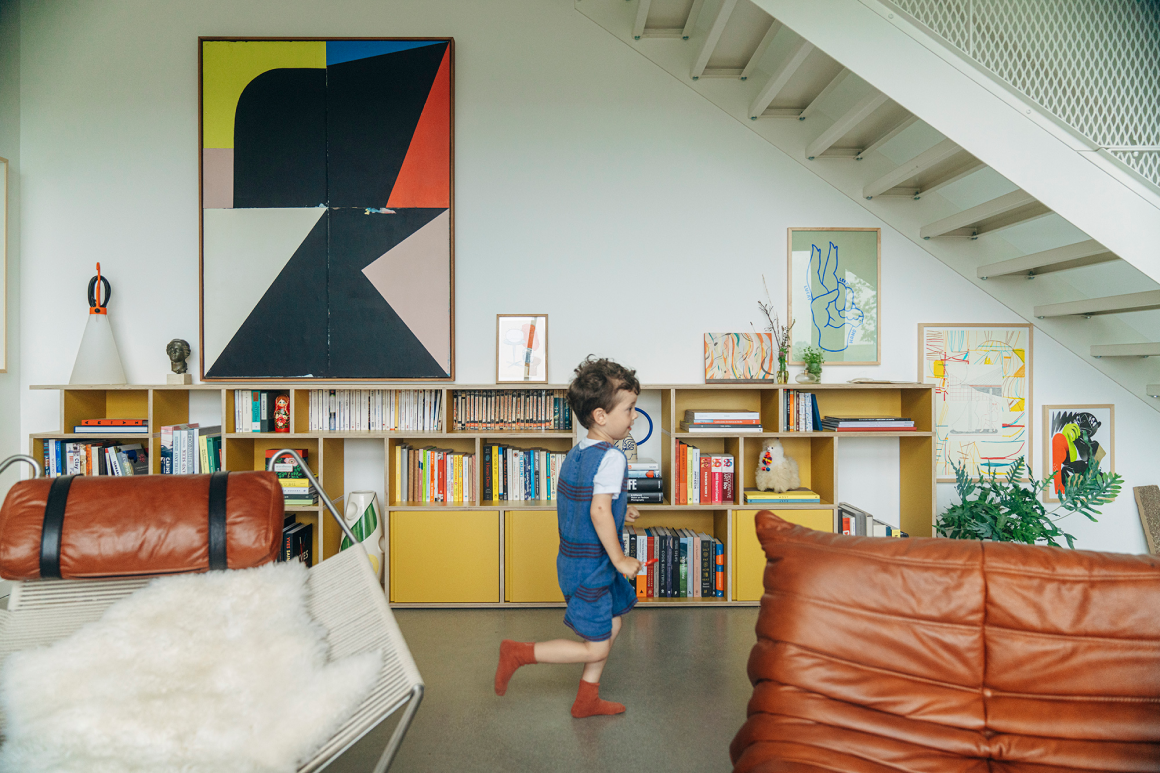 Jaq, Damien – How has the design world evolved in the past five years and where do you think it will go in the next five?
For me the biggest shift is the rise of social media. And I'm a bit worried at how fast things go through those platforms because people, in their endless feeds, fall in love with objects or images taken out of context. They want to own what they see and they want it right now. Brands take notice and quickly copy, mass produce and flood (sometimes in a decent way, often in bad ways). The cycle repeats itself for another shape, another color, another trend. 
What worries me is this: when you are a creative, you cannot take the time to grow your ideas and concepts, because as soon as something gets traction, it will be mass-produced and drained of its substance. This can be very discouraging. 
So the question of rights and shared intellectual property might become something central in design in the next few years. 
And I'm not talking about ownership, I'm talking about respecting thinkers and creatives to let them pursue their research before putting profit first, so we can still have people releasing truly original ideas. 
Jaq, Damien – Do you both share a sense of style or is compromise key when it comes to your home interiors? 
We have the same aesthetic and taste. Or rather we may have slightly different ones but they combine perfectly. Each and every time one of us shares something, the other one finds it awesome. So there is total trust on that part! We do argue, but not about home interiors.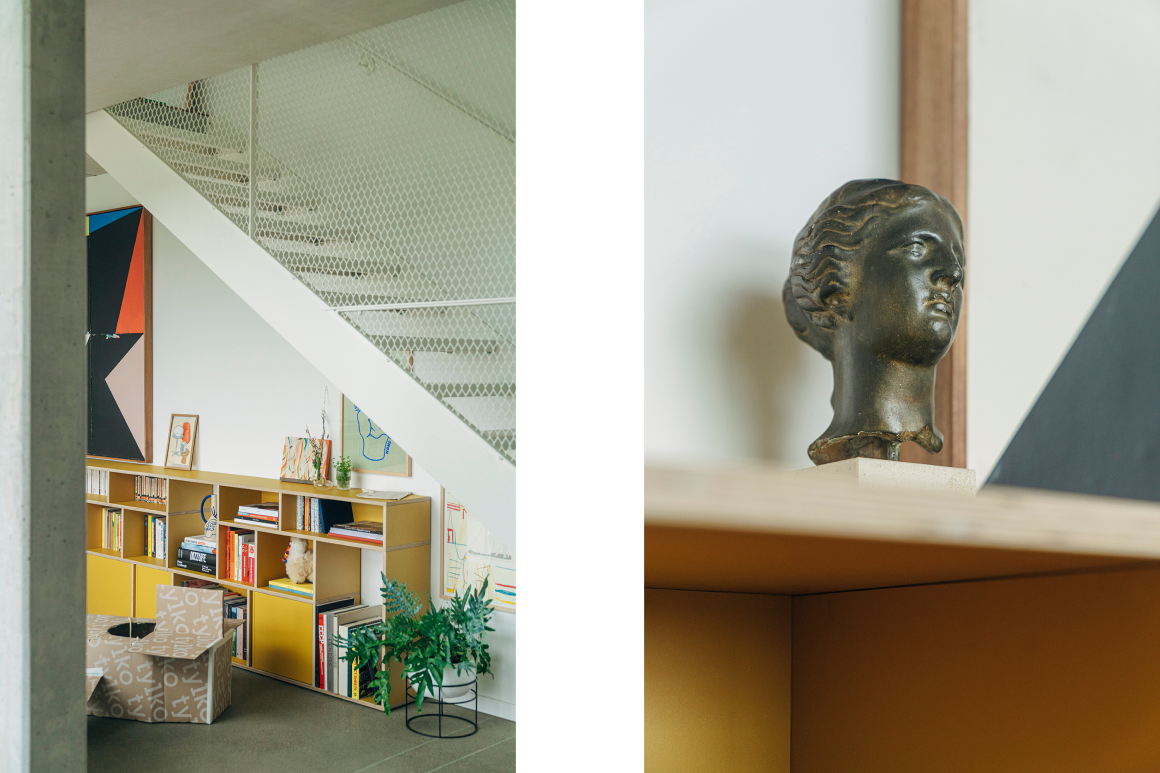 Jaq, Damien – You spend your time between Berlin and Biarritz, how do the two locations differ and what does each one offer?
We did not spend as much time in Berlin as we wanted since we moved to France last summer because covid made it difficult. A lot of clients waited for a while to contact us again because when you work on a big project or budget, nobody wants to take the risk to lose the directors days before the shoot, just because travel regulations are so inconsistent and limiting. Travelling has been a huge risk factor in our business over the last months. 
But Berlin is where we met and where we developed. We have really strong ties in production and we will get back there more often. Our family life is now near Biarritz, but a more remote location, in the countryside. We enjoy a smoother pace, nice weather and beautiful landscapes, so we can feed from so much more when we are not travelling for a specific job. We have a rich local life that is also closer to what we aspire as individuals, more connected to local products, local distributors, craftsmen, traditional culture, gardening…
Jaq, Damien – Tell us a little about the shelving you chose and why you picked this specific layout and colour? How does it work within your space and how does it fit your lifestyle?
The pieces we chose answer very different needs. We wanted the office shelf to be discreet and above all, functional. We wanted something chic and timeless that would let us organise all the gear we play with on the jobs, but also hide all the administrative stuff, the cables and the hard drives mayhem we had in our previous office.
We also got the chance to choose the shelves while building the room so it was amazing to be able to visually extend the rhythm of the Tylko design with an oak wood structure Damien built, holding polycarbonate panels and sliding doors and windows. 
Together it creates the perfect functional ensemble for the years to come. We couldn't be happier about how it turned out and every piece fits precisely together the way it was intended. 
For the one in the living-room, we wanted something more organic, playful, and daring because our family life is definitely not as structured as our work life. And this is exactly what the online configurator offers. Once you set all your needs, based on the size of our books, the fact that we wanted a few drawers to store our son's activities and all sorts of mandatory little needs, we could play with randomizing the cuts and choose something a bit "off-tempo". Our living room furniture was quite muted, a palette of wood, cream, off-white hues, so it was perfect to bring in something like a "signature piece". Something edgier, and unique, that would also kind of work with the art we display on the wall.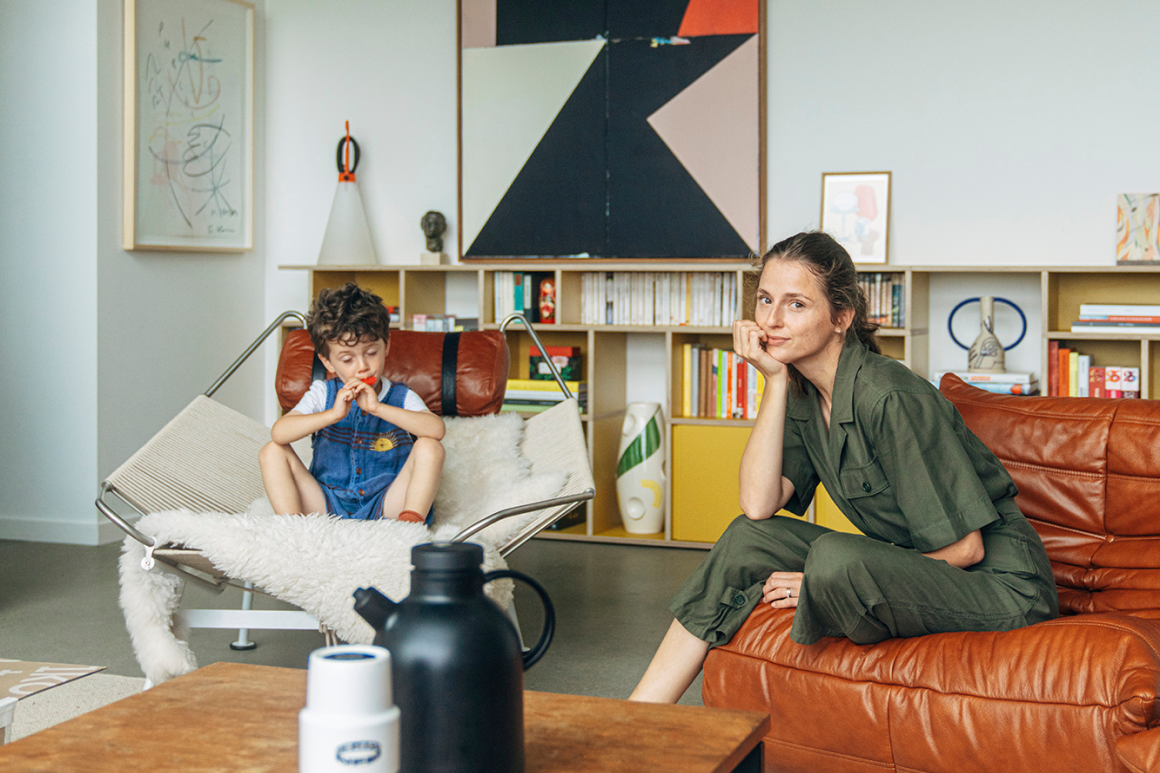 Jaq, Damien – How did you find the assembly process for your new Tylko shelving?
It's so easy it's ridiculous. First, the materials are beautiful, the plywood is gorgeous and even the powder coating of the metal elements is awesome. Then it's very simple and clear to follow instructions. 
For both shelves we planned it like we would need hours, because our designs are both longer than 4m, but it basically built itself in no time. And there are so many clever tricks, like color-coding the metal inlays, using a piece of plywood outfitted with wool to correct alignments, and even the key style cut-out to lift the furniture…honestly, thumbs up.  
Jaq, Damien – On your days off, how do you wind down as a family? Any specific activities or places you visit to relax?
We have a wide choice of activities at our doorstep now, beach, mountain, even ski resorts in winter. Spain is super close too and it's funny to be able to just go abroad in 30 min where the food, the language, the culture is different. When we want, we just go out, pick a direction and explore. We try to meet local craft people, other creatives… We like taking little roadtrips.
Also, since we just built the house, we have many ideas that will take years to complete like planting and caring for an orchard, a garden obviously, building a treehouse in one of the old oak trees we have… 
Jaq, Damien – Are you collectors and if so, of what? 
Maybe Damien has a collector mind but not for a single type of object, rather for a design logic. What we like is to track down objects that were made in such a perfect and essential way, that are so minimal and pure in shape that you cannot possibly improve them, thus never wanting to own any other version or model of it. In most cases, you see that objects like that, sometimes designed in the 50s or 60s, are still produced and loved today. So we try to collect things that are beyond fashion so we can take the time to live and evolve with them. 
Damien only wears one watch, the one that, in his aesthetic sense at least, is the perfect watch: a vintage Omega speedmaster pro from his year of birth, bought the year our son was born. Something that would also make sense to pass on later down the road. He wears Clark's desert boots, a shoe designed in the late 40s and that just gained popularity without changing a bit ever since. 
Let's say we collect things well done. Smart objects with beautiful finishes and stories to share.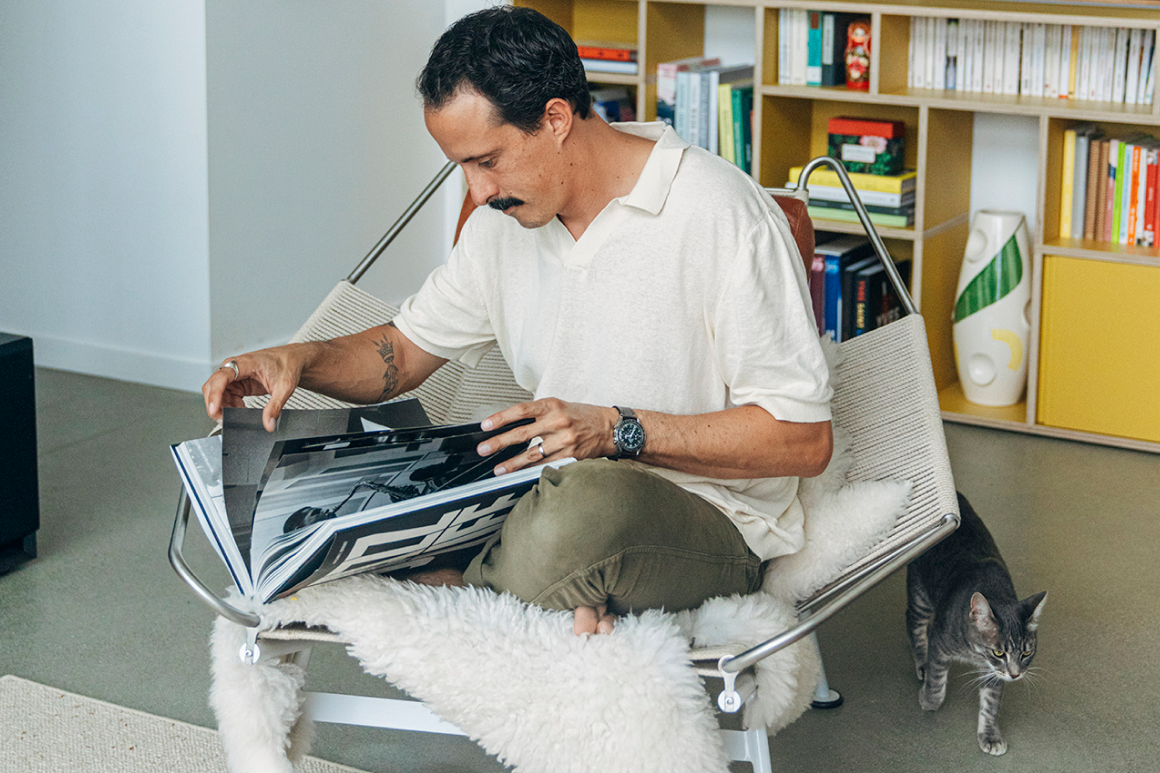 Jaq, Damien – What does "home" mean to you?
Maybe safety, and comfort first. If you have a comfortable, happy place, it's easier for you to go out and try new things because you know you always have a safe base to return to. 
Owning a house also changed our perspective because building and evolving with your home is a life project in itself, completely different from renting a flat or spaces that were not designed for you specifically in the first place. So now home, it's something we invest in, like our family, like our relationship. We invest time and energy in improving, building, experimenting, playing together and try to set an environment for our son to feel confident, generous and adventurous.