Lex Pott: turning ordinary materials into extraordinary objects

We got in touch with contemporary designer Lex Pott, to find out more about his creative technique, what inspires him and how he styled his new Tylko shelves.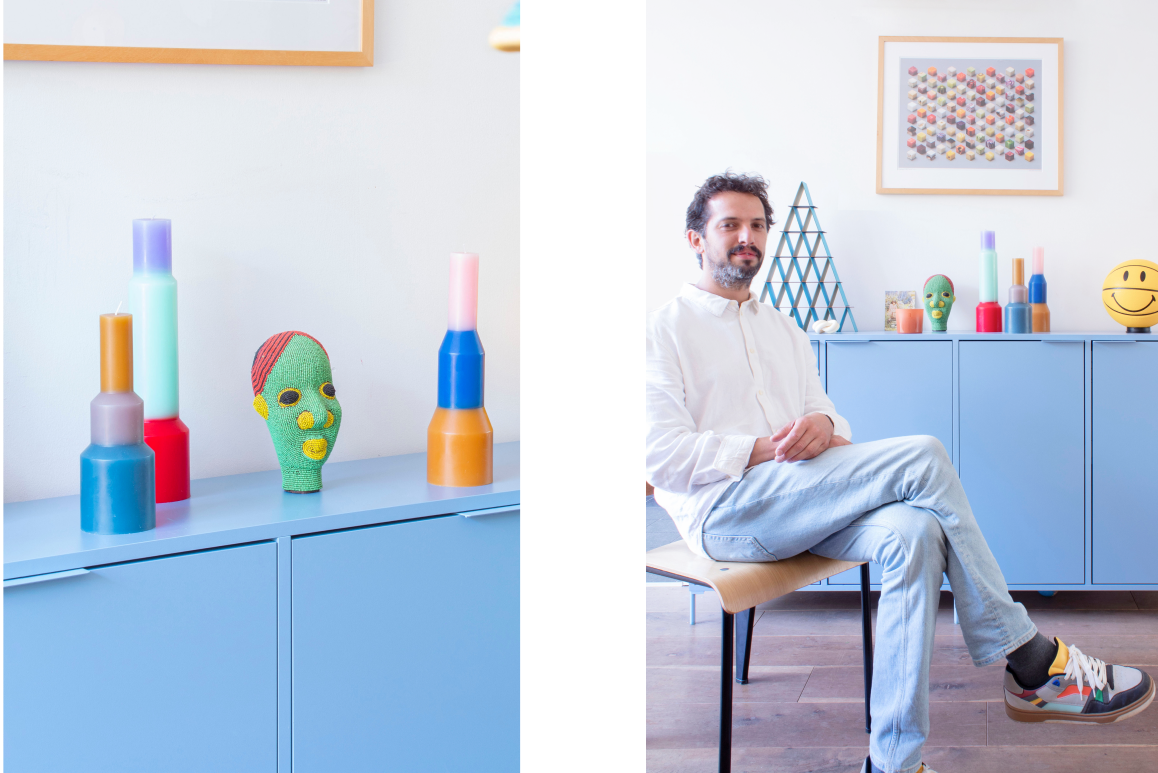 The candle has been enjoying somewhat of a renaissance the last couple of years or so — coming up in the spotlight in all shapes, sizes and colours — and we probably have designer Lex Pott to thank for it. His Twist candles, which combine "form, function and fun" are all over the internet — usually seen amongst pastel fabrics, chequered carpets and statement lamps.
Based in Rotterdam, Lex approaches all of his work almost like chemistry experiments, by exploring with pure colours and materials, usually wood, stone and metal, and using a trial and error method that might or might not lead to successful results. Some of his acclaimed projects include Fragments — a series of tables, shelving and smaller objects made from raw stone and marble — as well as Per Annum — a collection of objects inspired by the rings of a tree, which he described as a "beautiful manifestation of time".
Eager to learn more about the award-winning designer, we asked Lex some questions about his raw and intuitive technique and how he styled his new Tylko shelves.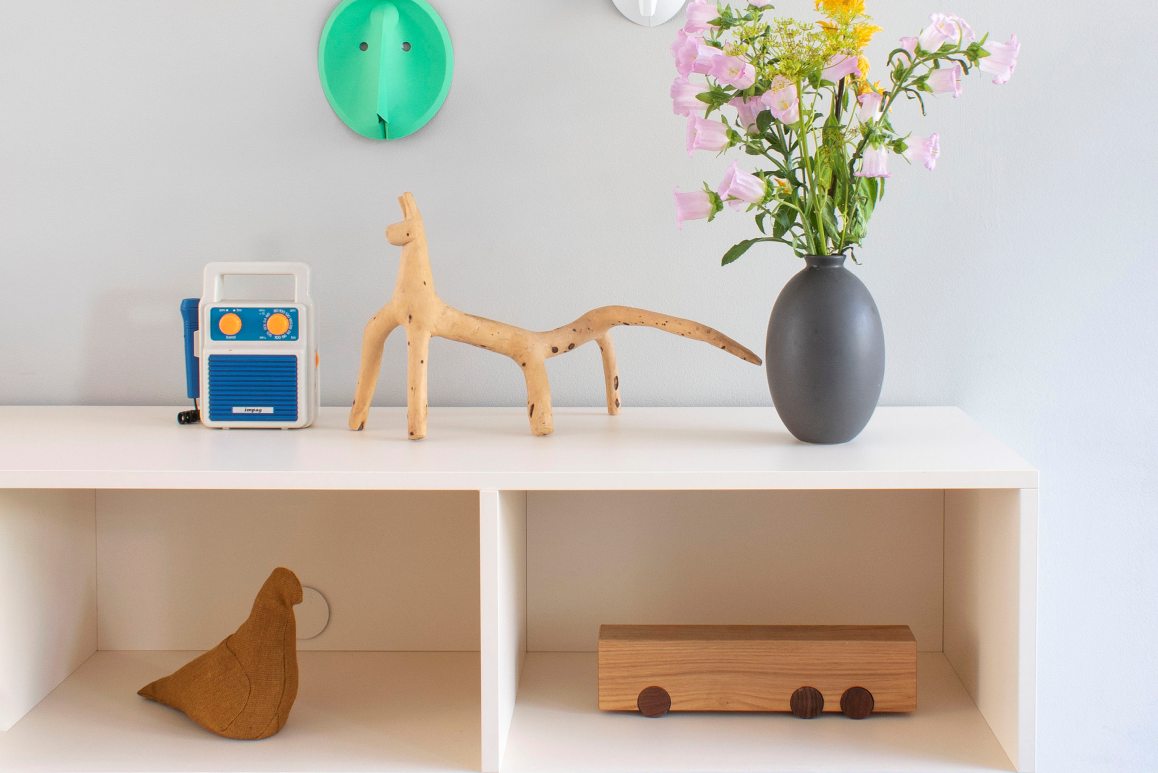 Hi Lex! Let's dive straight in. Can you tell us more about your artistic practice and how you explore different materials and colours to create new objects?
I am a product designer based in Rotterdam. I have my own studio and workshop where I design and experiment with various materials and techniques. I always try to work on something I would like to use myself. In that case, if the project does not make it into production, I'm happy to keep the pieces. Experimenting is surprising, fun and involves a lot of trial and error.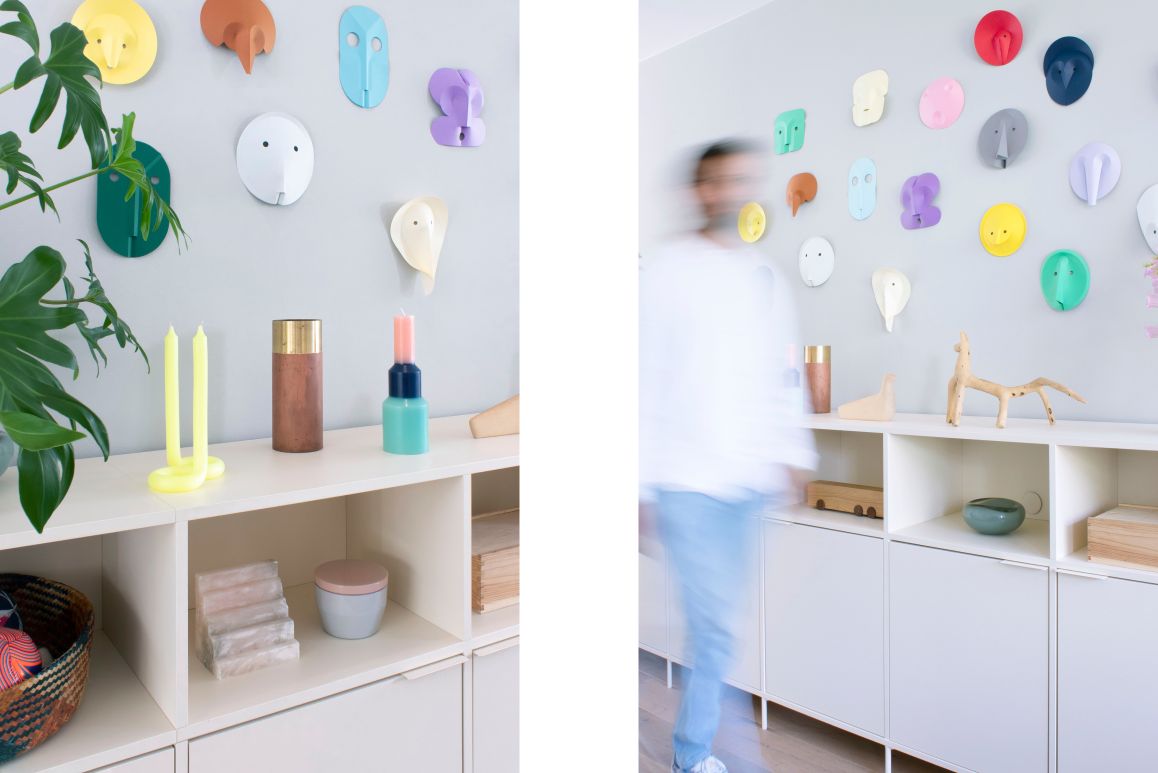 When did you realise you wanted to become a designer?
My parents are both artists: a sculptor and a painter. After high school someone told me about Applied Arts at the Design Academy Eindhoven. I thought combining art and functionality was fantastic, and when I started I realised it was the perfect choice for me.
What inspires you?
Routine. I gain a lot from seeing the same things over and over again. Usually, I get inspired by looking at things I've already seen 1000 times. Once I see it from a different perspective, an idea pops up. Inspiration is hard work — it does not come to me from the galaxy.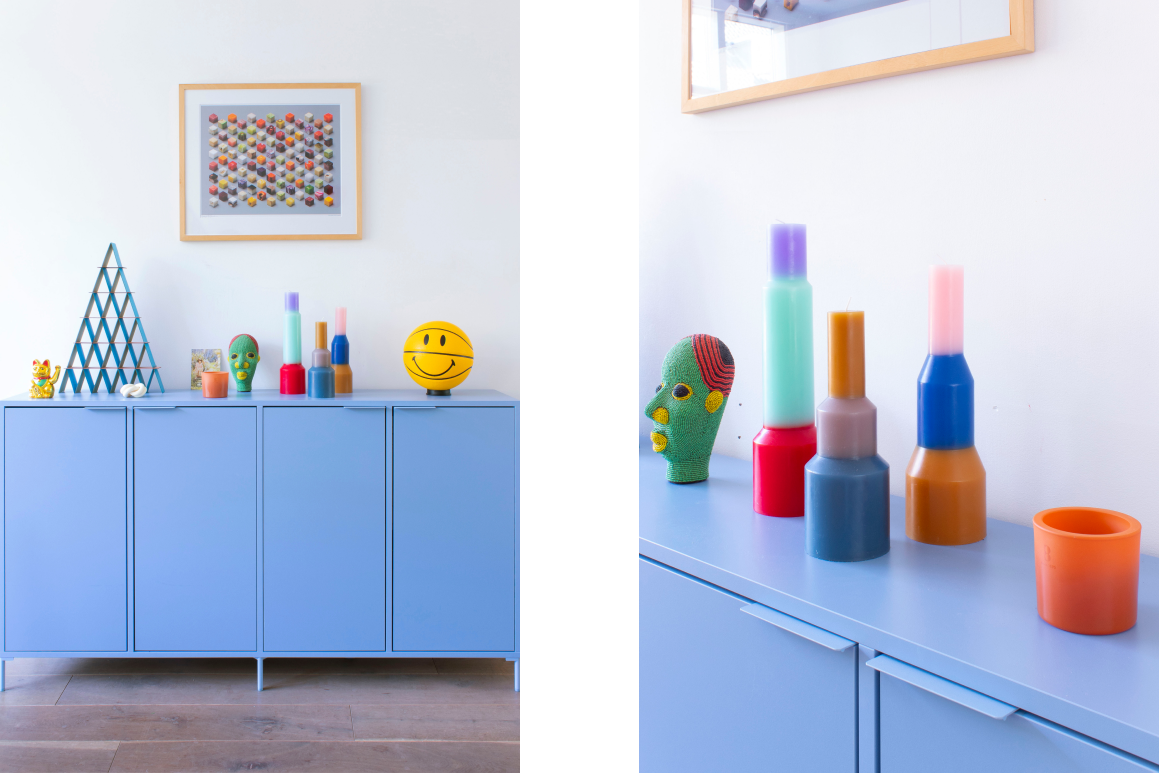 What does your creative process look like?
Usually I start by observing a material or trying a different technique. This fascination will primarily turn into something I would like for my own house and private use. If everything works well it hopefully becomes a product. In general I do lots of experiments, and material studies. In my studio I also have a big archive. Some designs are ready and others need to wait a few years — much like good wine needs time before it's ready to be consumed. It's an organic process.
What do you want to achieve with your work?
A hands on approach. I have a need to understand a certain material or object. Once I see potential I am willing to invest time and effort into making it work.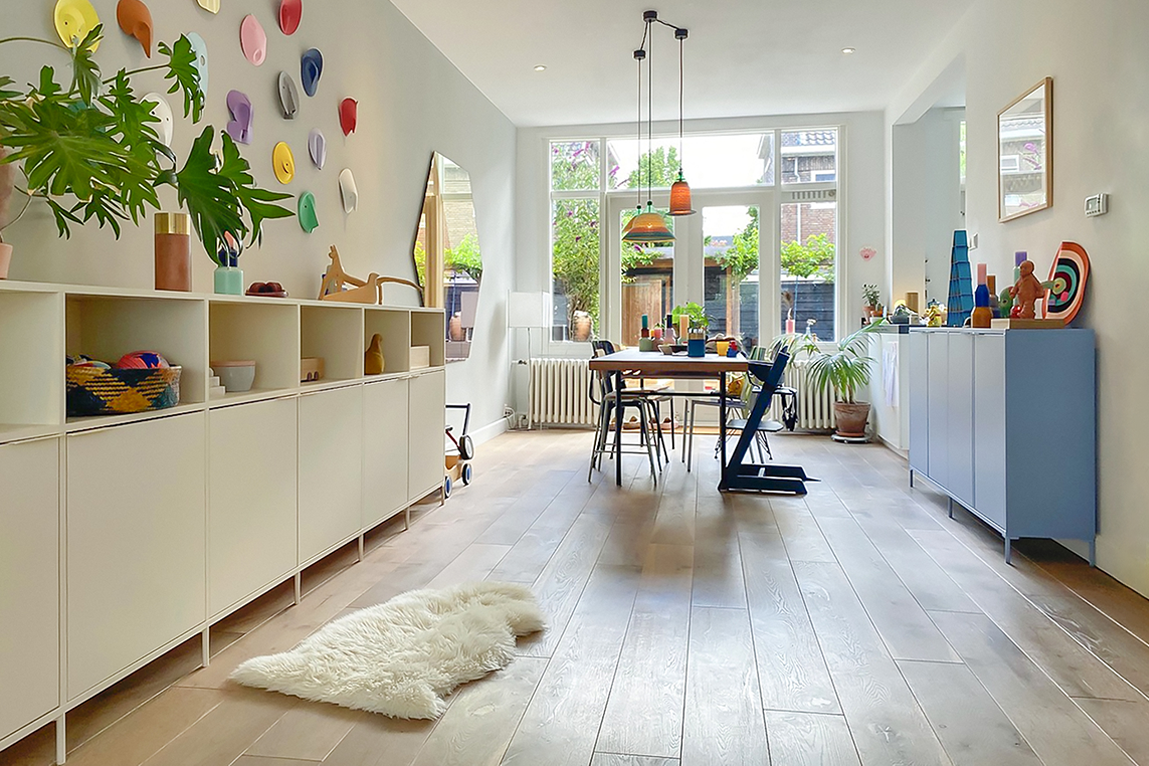 Your Twist candles were a huge hit. What do you think makes them so appealing?
I think it's a new typology. Organic shaped candles were new. Besides that, you can burn one candle on both ends: it's almost a metaphor for daily life. And I think it works well to make the candle become its own base as well. And last but not least, its proportion, ratio and shape is aesthetically pleasing.
We love how you decorated your Tylko shelves! Do you perhaps have any styling tips for our readers, in terms of what kind of props and colours to go for?
Thanks! It's mainly private travel trophies or pieces from other designers or artists whom I admire. I believe an interior should evolve over the years. The objects you choose to decorate your home with shouldn't be things you can simply buy from a catalogue. It's much more fulfilling if your home is curated slowly, so it becomes a reflection of your life through physical objects.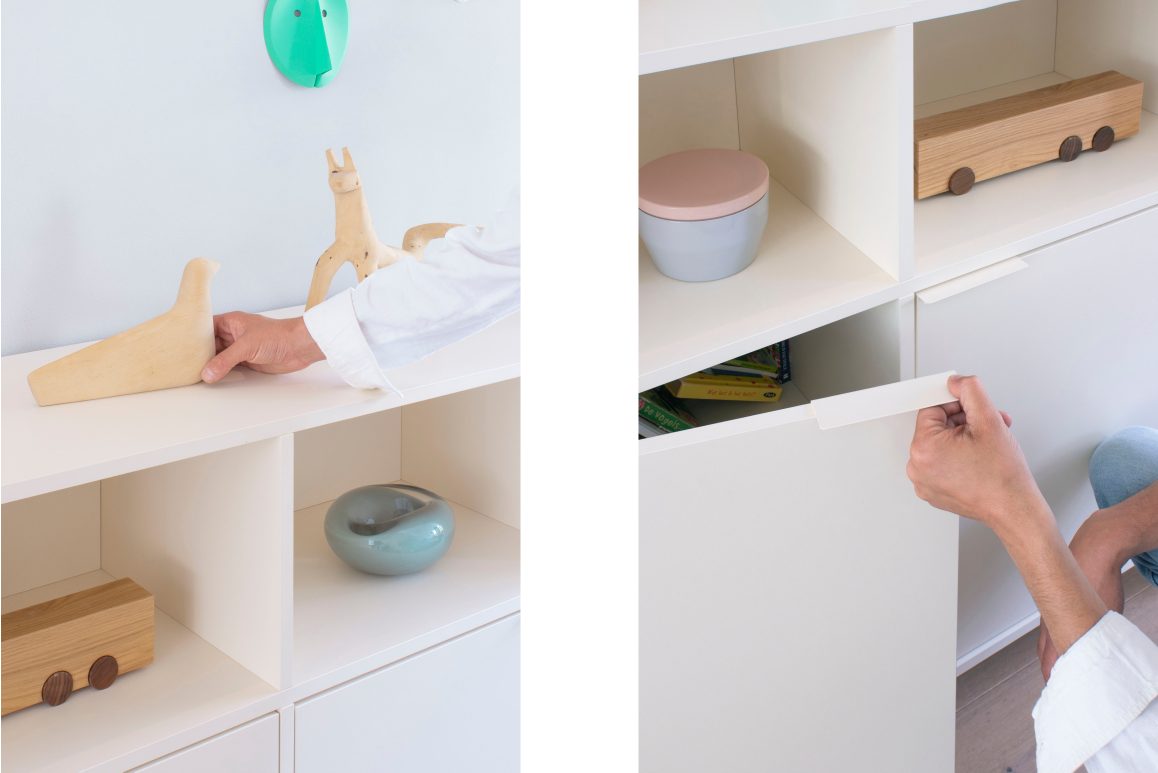 What does home mean to you?
Home is where I feel calm and private. As for my interior, I enjoy having personal objects displayed as a reminder of special memories. Tylko shelves are ideal, since they can be customised to fit the objects rather than the shelf dictating what size objects can go on them — this forms a perfect dialogue.