Maria-Ines Gul: The London-based Artist with an Intuitive Touch

Intuitive and expressive, the beautiful work of artist Maria-Ines Gul explores the blurred lines between the real world and the imagined. We catch up with this multi-talented maker to find out more.
For Poland-born, London-based artist Maria-Ines Gul, art has always been a meaningful mode of expression. Switching between mediums with ease, whether painting, embroidering or sketching, Gul is on a constant mission to define a feeling, moment or mood. Open to happy accidents, her work feels at once free and carefully constructed, restrained yet unhindered – a simple line or block of colour filled with intention and narrative. It's this balance of openness and moderation that have won over prestigious clients including The New Yorker, Apple, United Nations, Gucci and Mercedes Benz.
Applying her unique lens to our Type01 system, Maria joins our gang of creative collaborators, crafting a set of playful, colour-rich images that explore the magic found in the everyday. Keen to find out what makes the artist tick, we sat down for a chat to uncover early inspiration, the power of symbols and a life-long obsession with Kate Bush.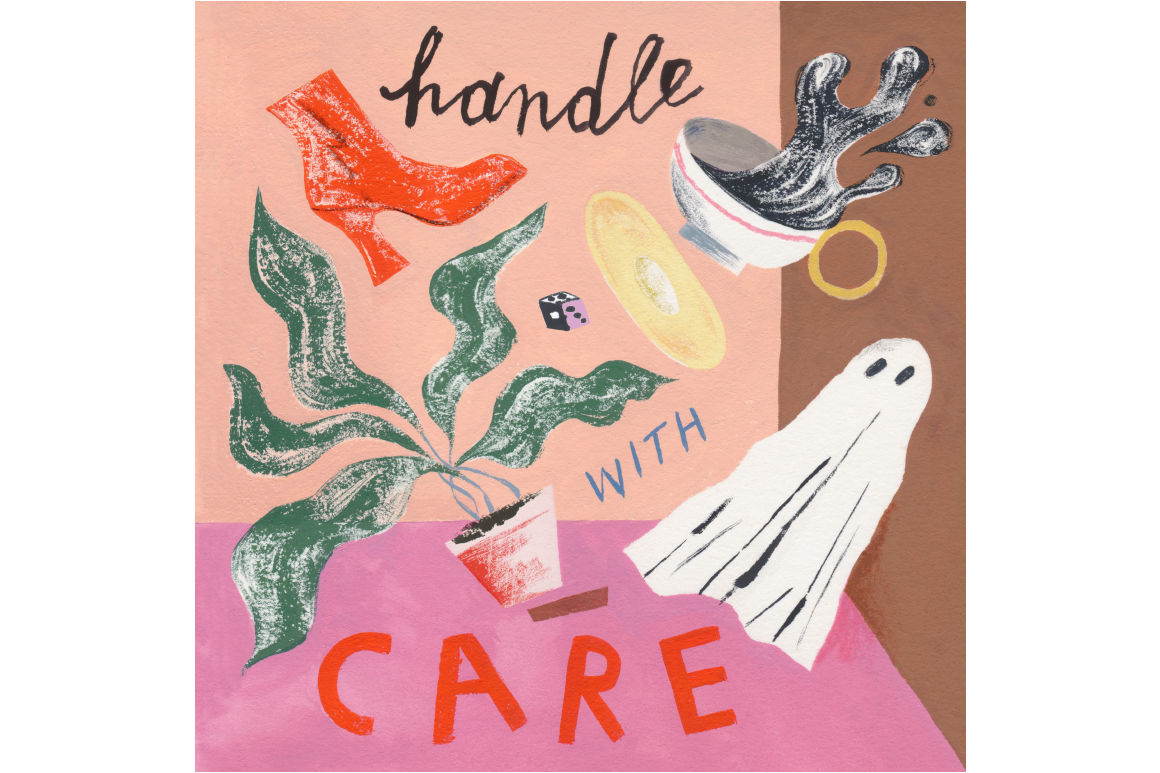 Can you tell us a little about your background? 
I grew up in a small town in Poland surrounded by forests and lush wilderness. Both of my parents are geography teachers and my education was a standard, long academic path, lots of life drawing and anatomy lessons. I spent 10 years in art schools: studied Fine Art then Poster Design before moving to London to do my MA at the Royal College of Art. My first jobs were posters and music videos for my friend's bands and then shortly after that I joined Tavi Gevinson's ROOKIE magazine as a staff illustrator.
Have you always been creative and who were your early design heroes?

Definitely! For as long as I can remember, I have always been drawing, writing stories and designing imaginary outfits. My childhood was pretty idyllic, I was really into dance, playing piano and dressing up, my first favourite record was Kate Bush. We had lots of beautifully designed vintage children books and magazines in the house and they definitely shaped the way my brain works. 
Your art employs multiple mediums: painting, sketching, embroidery…do you have a particular preference?

Usually it's an intuitive process but it's good to switch between the mediums whenever I'm stuck. I definitely prefer working with analogue media, it's much more satisfying, meditative and soothing. Digital is great but everything that happens there seems to be a result of a very controlled action, there is much more room for happy accidents and spontaneous force on paper.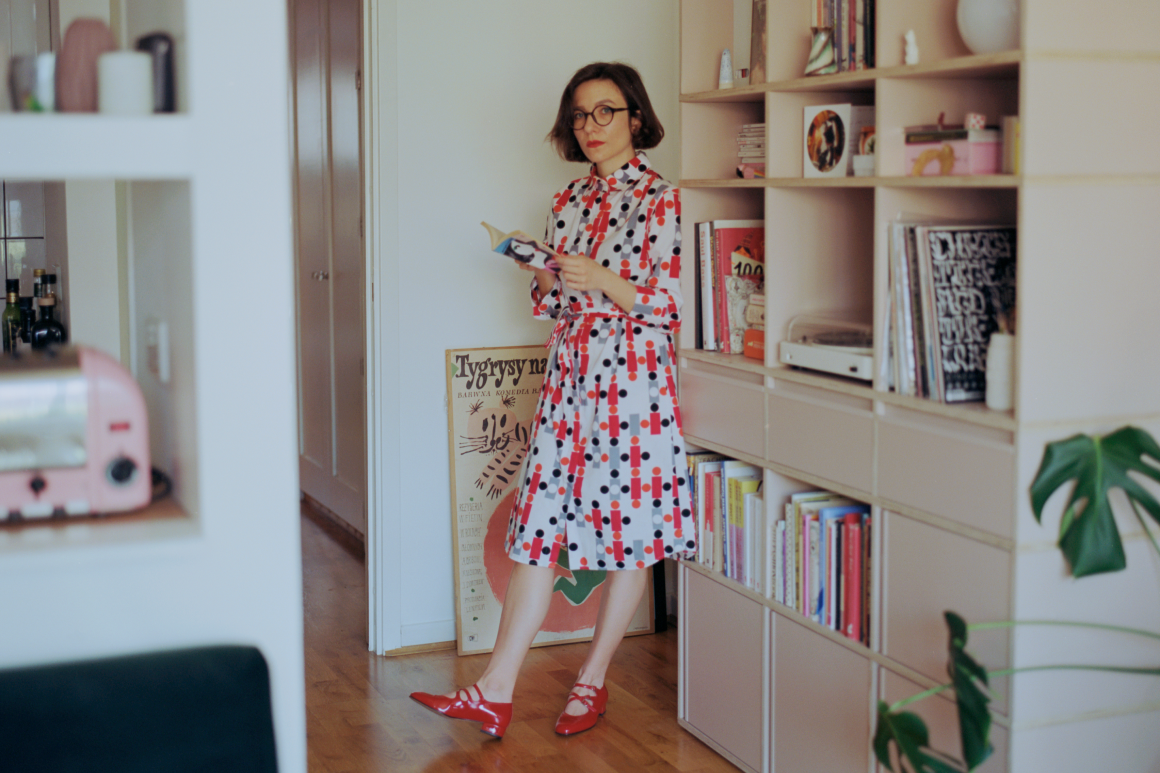 Would you say there was a central theme that runs through all your work? An idea or narrative that ties each project together?
There are a lot of women present in my work. I would say the central theme is always the feeling. Over the years I have built a library of certain visual symbols that I like to use in my work, a kind of secret language that helps to give voice to my subconscious, often uncomfortable thoughts and difficult feelings. 
Who or what inspires you?

Song lyrics, strange dreams, poetry, long walks, fairy tales, moments of serendipity, shapes in clouds, well dressed strangers.
Textiles have played a huge role in your work, what is your relationship with fashion?

Yes! My first dream job was a fashion designer (age 5) which probably explains a lot of it. The complex narratives of garments, relationships between shapes and colours, symbols hidden in the intricate patterns and details have always attracted me. All of that was actually the subject of my MA thesis at the RCA. My final piece was a handmade "Graduation Coat" embroidered with symbols of transformation, good fortune and abundance. I am forever fascinated by the way clothes can totally transform us, I am a firm believer that every day deserves a power outfit.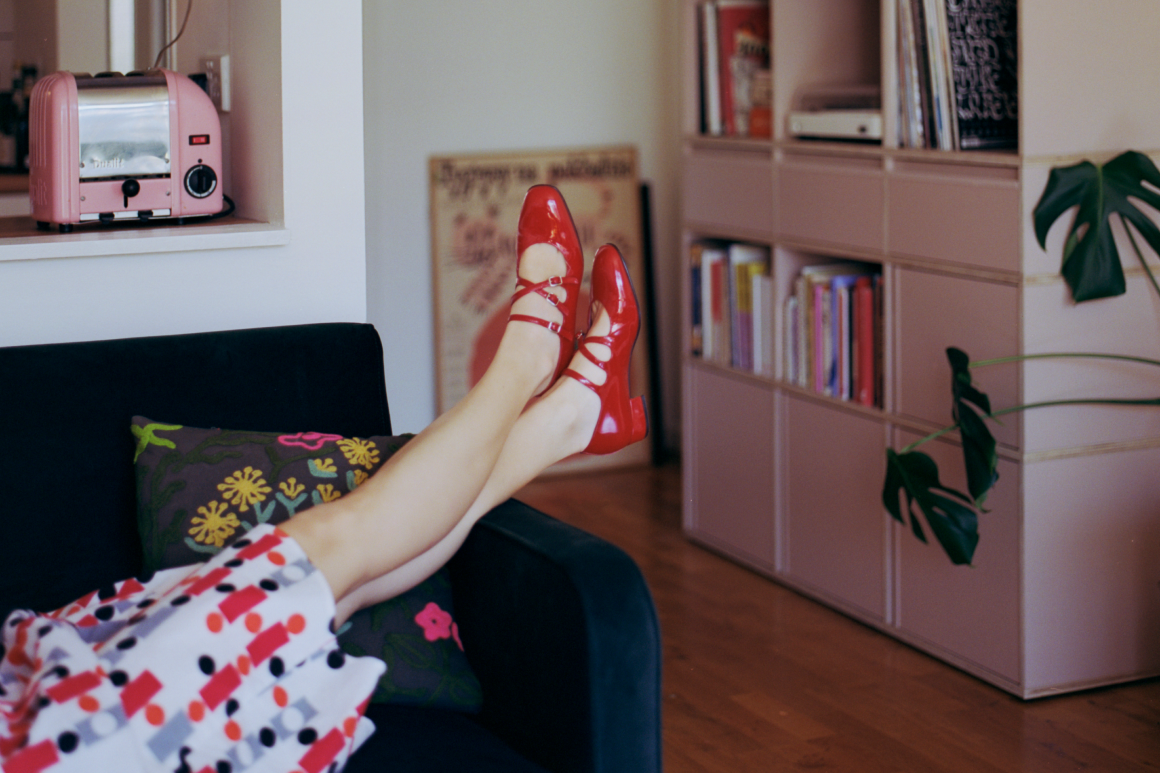 You're currently based in London, how would you describe the city's creative scene?

London to me was definitely love at first sight, I felt at home here, immediately. Studying at the Royal College of Art was a life changing experience mostly because of its people, I met so many inspiring, extremely talented and fascinating souls there. The city is vibrant and exciting, living in a metropolis has its own challenges but I am deeply grateful for every second I spend here. London is a fast moving and highly competitive place but the intensity of it makes me feel alive. Being my own boss I take liberties of going on a long luxurious walk most days, I need to do a million steps a day to stay sane. There are so many museums and commercial galleries and great looking houses and dogs to befriend in the park – the possibilities are endless. 
2020/2021 has presented a lot of unique challenges, how have recent events affected your work?

A couple of weeks before the world stopped, I was running a drink and draw club in a New York hotel and drawing live at London Fashion Week. That month, I had just started to really enjoy doing live events and it all went up in smoke, including a handful of large clients who did not survive the pandemic. I had a home studio set up for a while so that transition was pretty smooth. In terms of the actual workflow, the jobs never stopped coming in and the last 12 months turned out to the busiest period ever. There were lots of surprising opportunities  – like clients who couldn't have a physical shoot and decided to commission an illustration (hello!). That is something I am extremely grateful for but there have definitely been some other great challenges involved in the never ending lockdown. Even as a proud introvert I'd say that it was extremely difficult to live in an almost total isolation and complete disconnect from other humans. I think there was an enormous pressure on creatives to "make the best out of pandemic" but it was generally a hard time for everyone on so many levels, and I absolutely despise the idea that the best kind of art must come from misery. I think we all deserve a medal to have just survived 2020/2021 in one piece.
What are your favourite types of commissions? What specifically makes you say 'yes' to a job?

One of the best parts of my job is the fact that it can change drastically from commission to commission. I get really excited to work outside my comfort zone, either in a new medium or about a completely alien subject. I love the thrill and excitement of a fast turnaround too (I have just finished an editorial for NYT in less than 24 hours) where there is no time for self doubt and procrastination to creep in. An editorial illustration for me is also the perfect place to try new ideas/styles/language. Oh, and I'd probably say yes to anything related to the fashion or music I adore (Hi Kate Bush, are you reading this?).
How did your collaboration with Tylko come about?

I had been a fan of the brand for a while so I was pretty excited to see the email in my inbox, perfect timing too. I was in the middle of unpacking my new flat and in desperate need of extra storage.
Can you describe the narrative behind the images you chose to create for Tylko?

In my illustrations for Tylko I wanted to focus on the personal narratives of our homes, furniture and objects we fill them with, our relationships with these. The illustrations reflect that the Type01 Shelf is the perfect canvas for self expression. I am always looking for magic in the mundane and was eager to create a dreamy and whimsical universe, I hope you can feel it in the illustrations.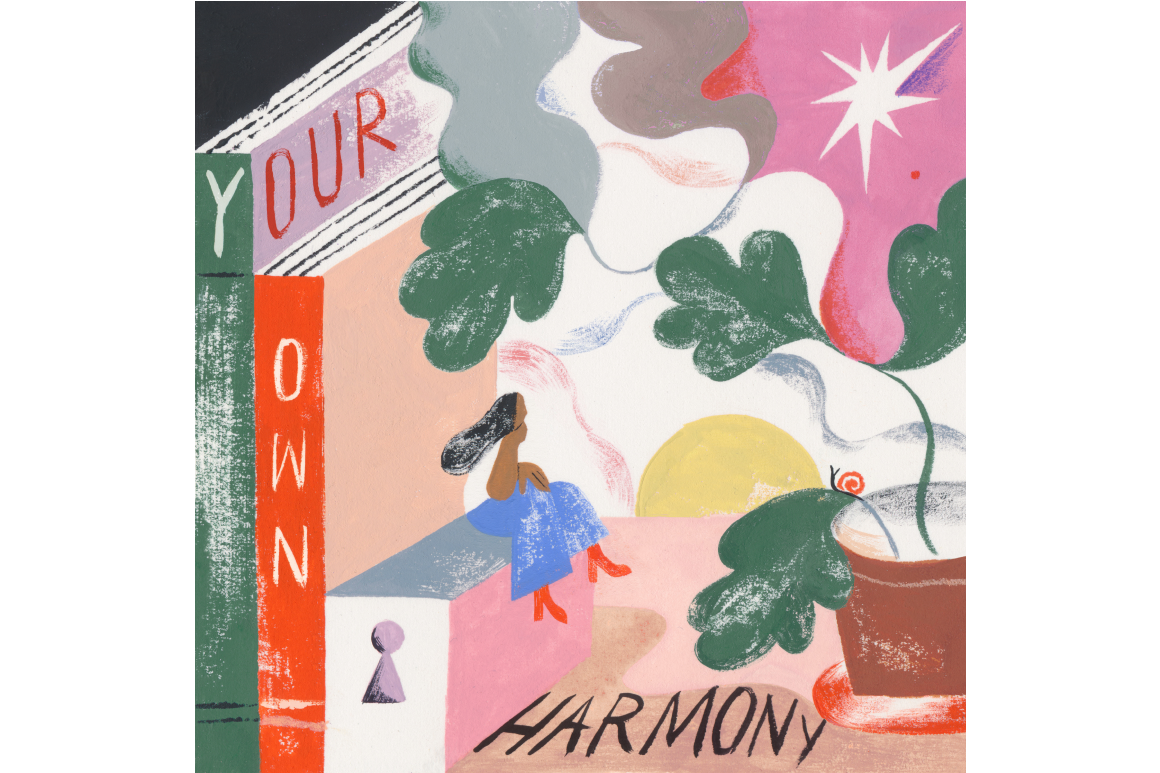 How would you describe your interior design style?

Eclectic, playful, colourful, whimsical. My home, wardrobe and work are all in a constant dialogue, extensions of my brain in matching colour palettes, forever feeding one another. 
Are you a collector and if so, of what?

I have a collection of strange trinkets placed all around my apartment – miniature animal toys, paper dice from Japan and vintage glassware. I guess that you could say that my wardrobe is sort of a curated collection. Plus I have an embarrassingly huge amount of Mary Jane heels.
What does "home" mean to you?

Home is the centre of my compass, how I position myself in the universe. You can find home in objects and people, there is also home in a song from your childhood.