Natalia Swarz & Armando Mesías: At Home with the travel-obsessed Creatives

Both born and bred in Cali, Colombia, Natalia Swarz and Armando Mesías met through a mutual friend and have never looked back.
Creative consultant and visual artist respectively, busy work lives have taken the pair around the world, their travels continuing to provide inspiration across all aspects of their lives. Settling, for now, in Barcelona, this intrepid couple open the doors to their eclectic apartment and talk us through both their separate, and shared, creative endeavours.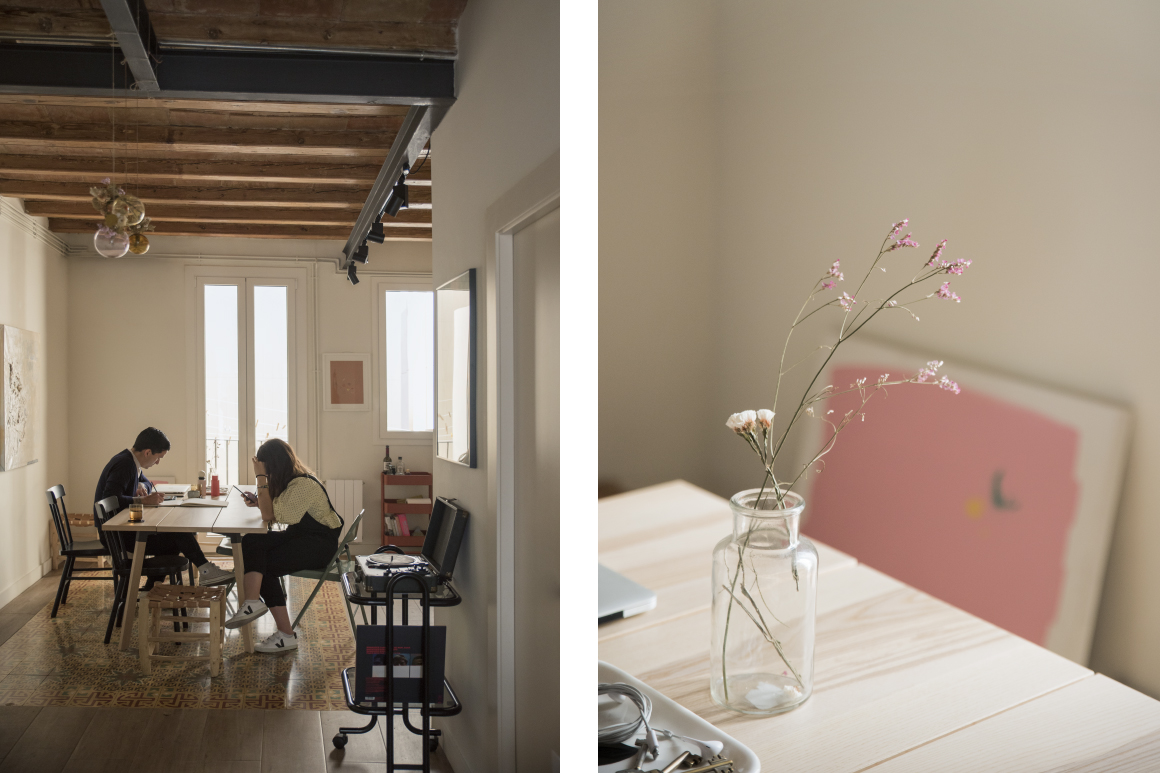 Why is travel so important to you and how has seeing the world inspired you both?
Natalia: I think we can define our essence and our connection in one word: creativity. There is nothing as fueling for creativity as traveling. We love being surprised by new people, new landscapes, new ways of thinking, living and loving! It's the main ingredient for our careers as well as for our personal life.
What have been your most memorable trips abroad?
Armando: There's been a lot, but Lisboa is definitely at the top of the list. We got married there and it's always been a symbol of our love, our own personal refuge where we keep falling for each other over and over again.  
You recently got married, when and how did you first meet?
Natalia: We met in Colombia several years ago, through common friends. I think we were instantly fascinated by our connection with art and design and how much we could learn from each other. That's still as true today as the first time we met.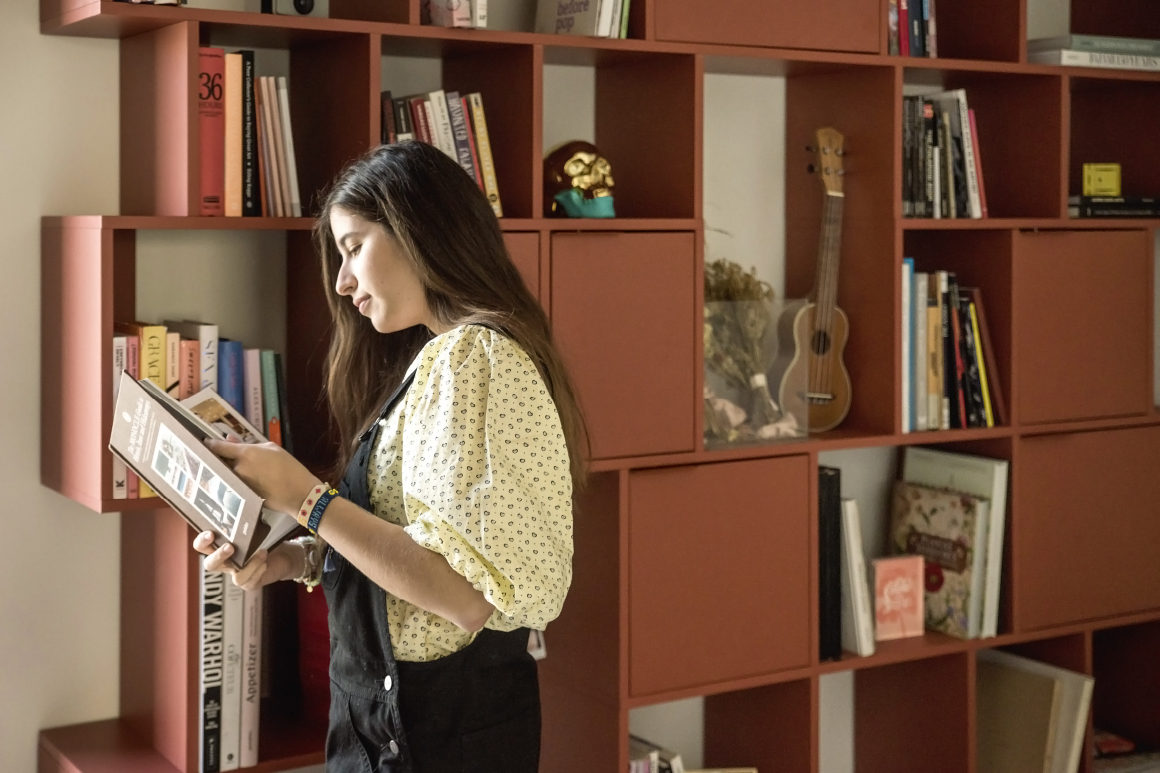 Natalia, can you talk us through your career background?
Natalia: I started as an illustrator 8 years ago when I'd just graduated high school. After a while, I started focusing on fashion and nowadays I work more as a creative consultant for fashion and lifestyle brands. I founded Hotel Weekend 2 years ago, a hotel website where you can find travel guides, stories and design hotel reviews.
Can you tell us a little about your day job?
Natalia: I am a multitasker for sure and every day is different and always quite busy. As a freelancer, I'm mostly on my computer working across different projects. Hotel Weekend also takes up a lot of my day, even though it's not a full-time project yet. I also work for Love Stories, a Dutch lingerie brand – I do their visual merchandising for the store in Barcelona.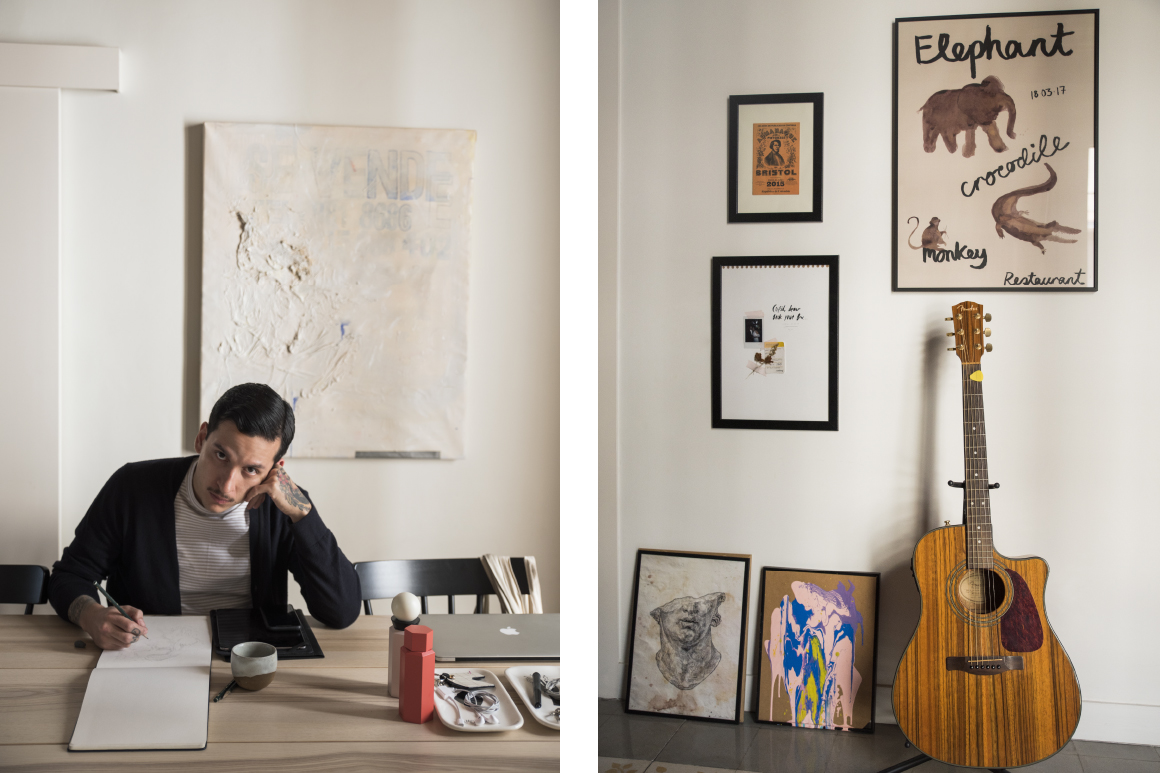 Armando, how would you describe your work?
Armando: I explore different sides of human interaction and behavior through painting. I focus mainly on large scale portraits, each of which reflects on different aspects of relationships: engaging, remembering and ultimately letting go.
Why are portraits in particular such a big part of your practice?
Armando: For me, they are a gateway to self-reflection. The model is not as important to me, I'm interested in the image each viewer constructs upon experiencing my work.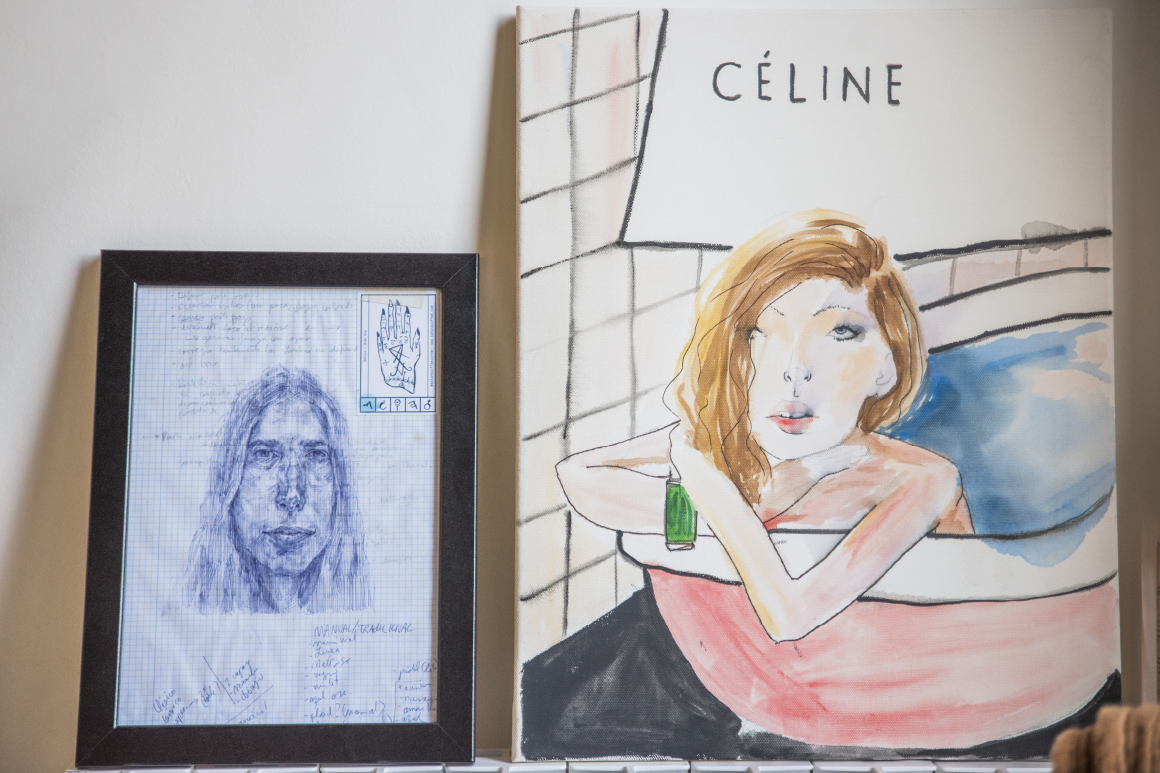 Colour and print seem to be strong themes within your home, how would you describe your interior style and do you always agree?
Natalia: We love to disagree, because it's the only way to achieve the unexpected. We each have different styles and influences but we always end up meeting halfway. For us, the style itself is less important, it's about how each little detail makes us feel: inspired, stimulated, relaxed and just a tiny bit nostalgic. Our house is a reflection of who we are as individuals, but also what we become each day as a couple.
You've both travelled extensively, why did you decide to make Barcelona your home?
Armando: It was never really planned, we were looking for an excuse to explore the world and find meaning in a new setting. Barcelona just happened to be everything we were looking for at the moment.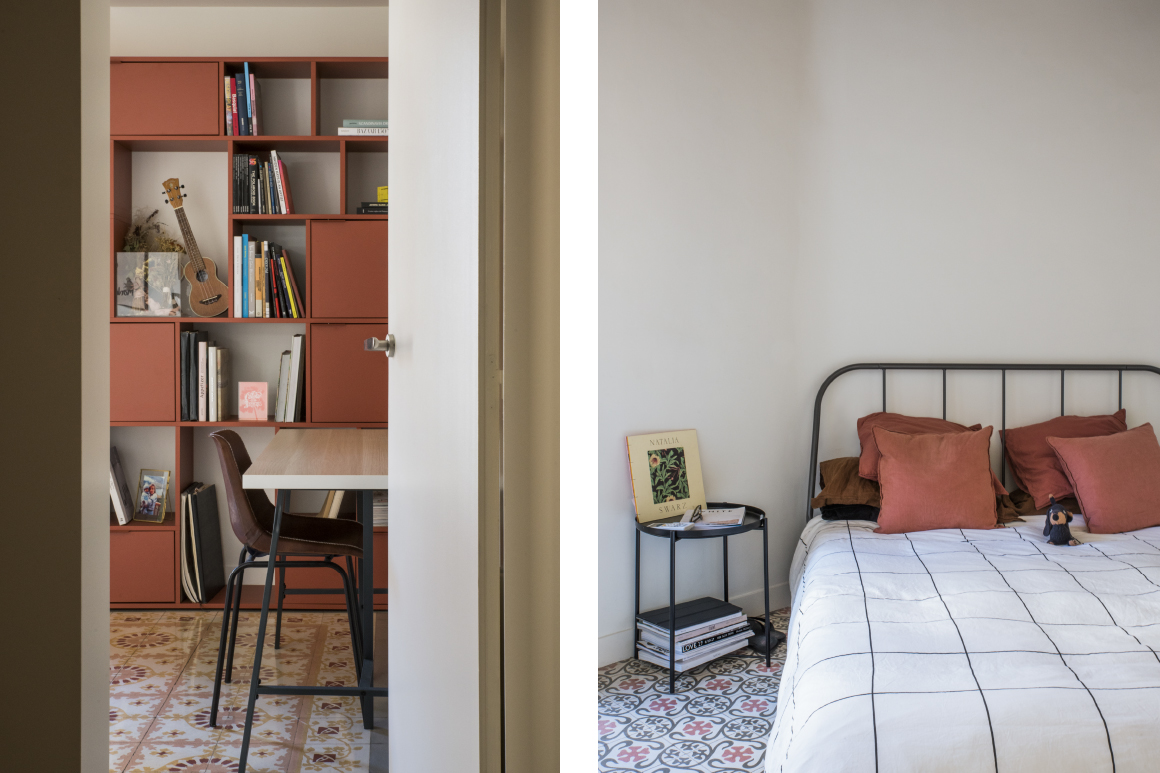 What are you both currently working on?
Armando: I'm developing a series of large portraits and abstract paintings inspired by the day to day life of Cali, our hometown in Colombia. There are going to be exhibited at some point during the summer.
Natalia: I'm really focused on Hotel Weekend, writing stories about hotels and visiting them around the world.
What are your favourite locations for anyone visiting Barcelona?
Natalia: There are so many, that's why we created Hotel-weekend.com so we could share all of our fave places with a wider audience.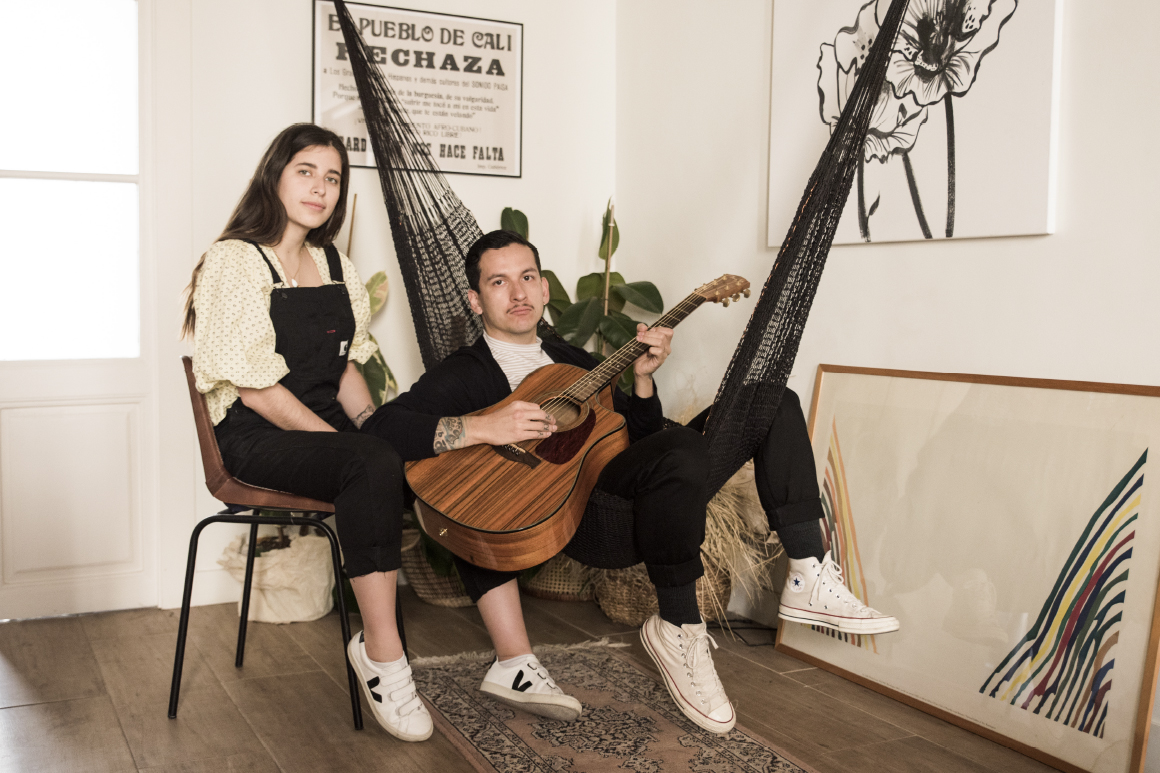 How does your Tylko Shelf work within your space and how does it fit your lifestyle?
Armando: We're big book collectors. For the past few years we've been bringing more and more into our house. The Tylko Shelf allowed us to have them all at hand in a way that encourages us to keep exploring, no book gets forgotten or piled up. The color is just perfect as we love mixing things up and bringing spark to a corner of the house that has now reached its full potential!
What does "home" mean to you?
Armando: Her.
Natalia: Having coffee with him every morning. I moved a lot when I was a kid, so the physical place isn't very important to me. As long as I have him, I'm home.