Robby Cyron: At Home With a Warsaw-based Photographer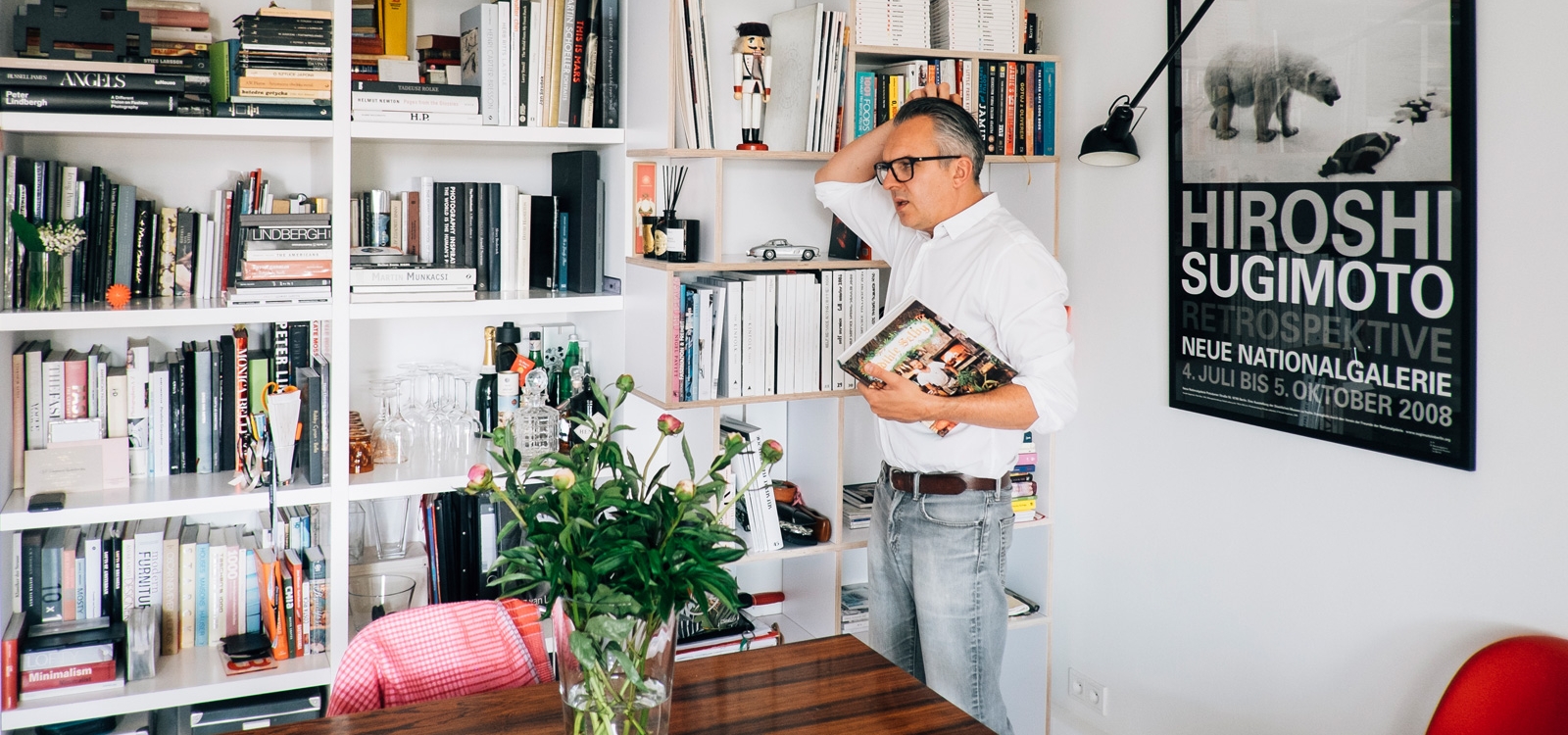 We met Robby in his sunny home in the Praga neighborhood of Warsaw and talked taking photos, what covers his walls, and why warming up to his Tylko shelf took two weeks.
From his first gallery in Fulda to globe-hopping fashion photography shoots, Robby Cyron has seen his share of exotic places and people. His travel inspires his work, both commercially and privately, and he now proudly calls "exciting and undiscovered" Warsaw home. We met with him the bright apartment he shares with his life partner – Dagmara Radzikowska.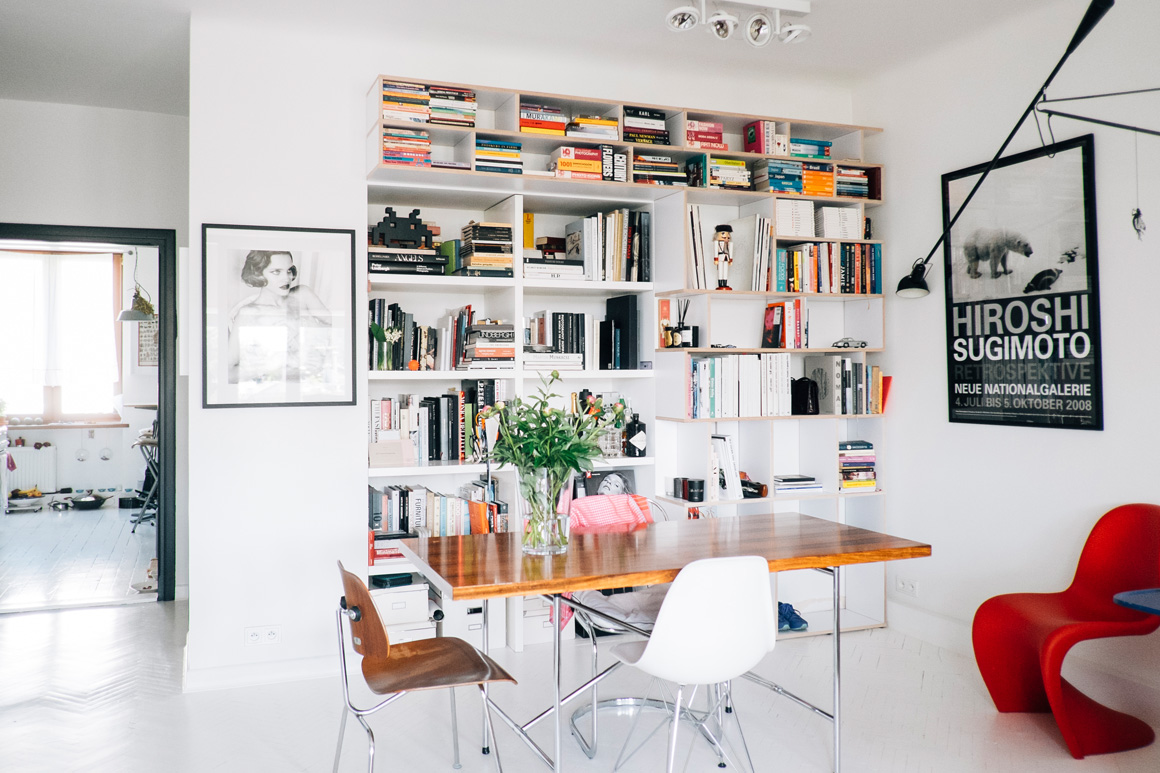 I'm sure everyone asks you this – but how did you become a photographer? When did it start?
I come from a hardworking family from a heavily industrial part of Poland so I didn't really interact with art and the creative world as a child. The first time I actually started doing something with a camera was when I was drafted into the army [laughs]. I was in Germany back then, where I'd moved in the late 80's. My unit was issuing this small paper magazine called W12 – named for the 12 months the service lasted for – and I started taking photos of cultural events and concerts for them.
The 90's were when my real love for photography, design and art flourished. I met a group of amazing young artists based in Fulda, Germany and it's also where I founded my first art gallery – Eismaschine (Ice Machine) – and started working as an assistant to other photographers. Then at some point I realized that if I wanted to develop as an artist I had to move away. So I went to Munich, where the hub of fashion photography was, went through the yellow pages and looked for the photographers' names I knew. One of them needed an assistant, I said yes…and a few days later we went on a shooting trip to Miami – with none of us actually speaking English [laughs].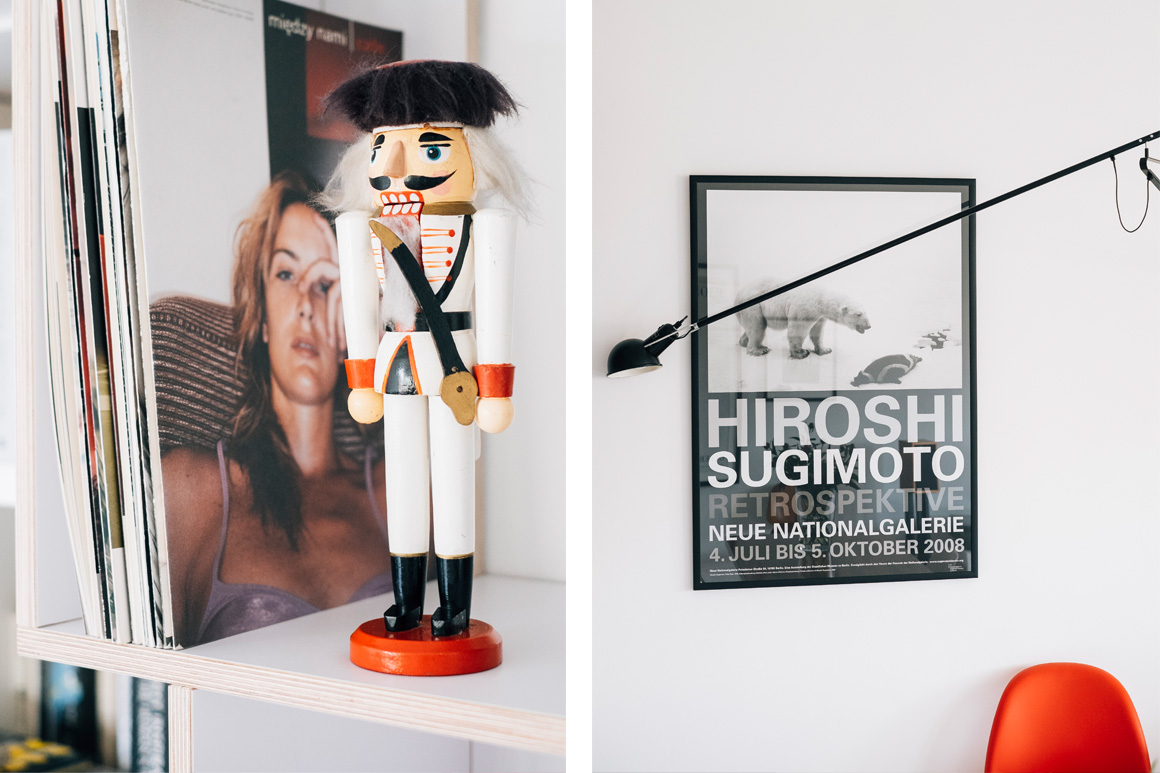 You've lived and worked in Cape Town, Munich, Berlin – have any of these had a special influence on you?
I feel very much connected with Berlin. I go there a lot to see my family and friends and this city inspires me every single time I visit. I like to be in places that are permanently evolving and changing, and have dynamic art and music scenes. Berlin has it all. It is also very different from the rest of Germany. It's more open and less traditional – it's always at the front and on the move. Every single time I visit it feels different. New faces and new people, new places to hang out, new architecture. I would even say that Berlin is how New York used to be. NY is much more rigid right now – there are things happening but they're not that bold and brave as what Berliners do.
What brought you to Warsaw?
As usual, It was a mix of different reasons. My vagabond nature was pushing me towards something new and Warsaw was new to me. It wasn't Poland I knew from my childhood. It felt exciting and undiscovered, as if I was moving to any other big city in the world – New York, Cape Town or Paris. But then I also came back because I knew I would be able to develop myself professionally here. I had some great opportunities and had way more professional options open here than anywhere else in the world.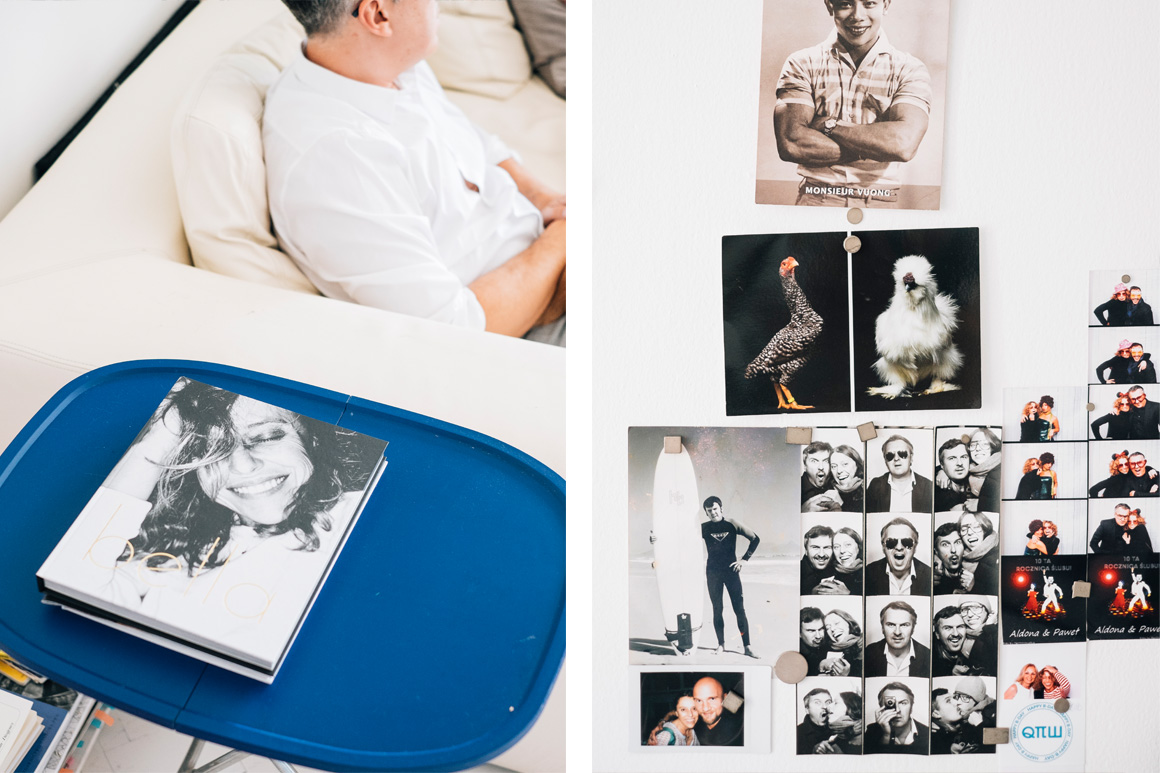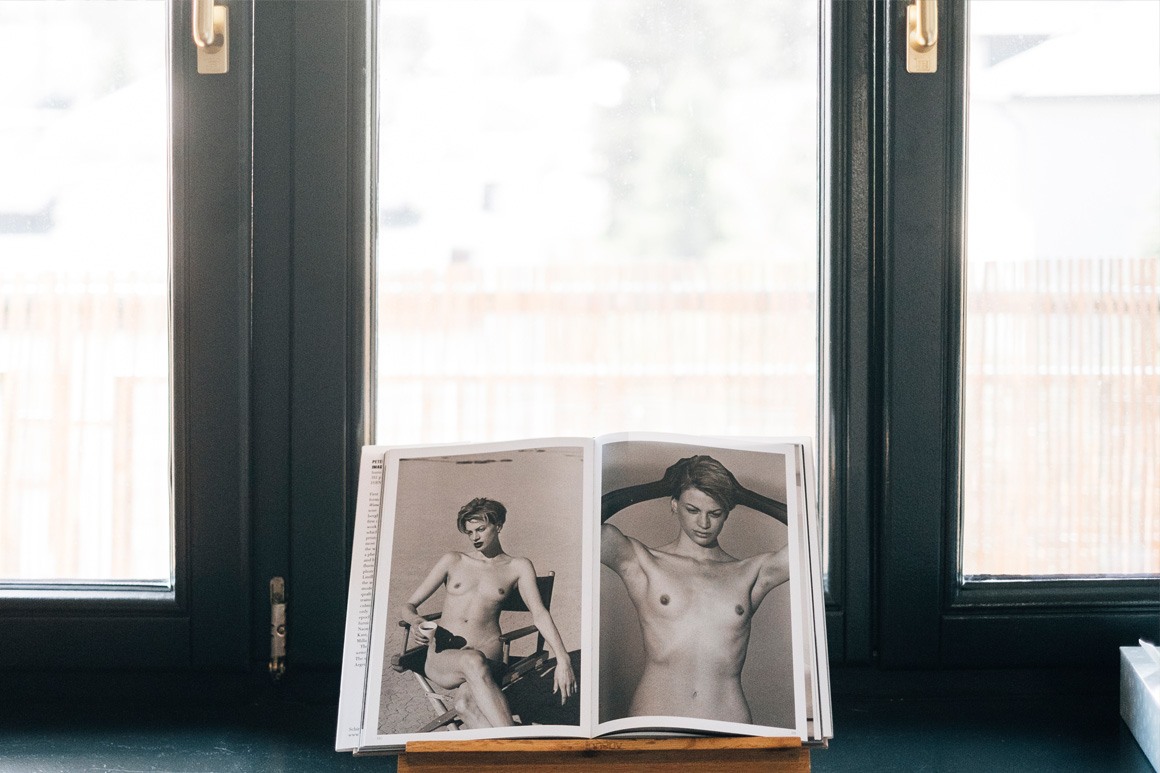 Looking at your portfolio – and around your apartment – it seems that portraits are your biggest passion, especially the female ones.
I've always loved women. The photo by Helmut Newton you see on the wall was hanging in the studio of a photographer I worked for in the early 90's. I was mesmerized by it, and I think it influenced me a lot. My first ever photo exhibition took place in 1994 and it was all analogue, black and white photos of the women I was surrounded by at that moment – the techno girls, the more reserved and traditional ones, my close friends, people I knew from work. This fascination with the female form has been with me for the last 25 years – whether I was working with fashion, art projects or portraits. Portraits have become my biggest passion – natural ones showing real people and their stories through their faces. I'm really glad that I had a chance to work in fashion, but for me it was never about the clothes but rather about the gestures, the moves, light play and emotions.
Speaking of the artwork on your walls – your apartment looks amazing! How long have you been living here?
We got this apartment in 2006. But I have been living in this neighbourhood since I moved back to Warsaw. I love Praga [the neighbourhood] – it's my favorite part of the city. But I wasn't fixed on finding the apartment here. We looked at different places and finally found one here. I was sold the minute we walked through the door and saw the top of the Palace of Culture on the horizon. It had a very tranquil aura but still felt very close to the city and its atmosphere. The apartment was a mess though so we changed almost everything here. The renovation works were crazy – we had to rip out all the wires, removing some walls and fix others. And then, when it was finally the way we wanted it to be, we painted it all white.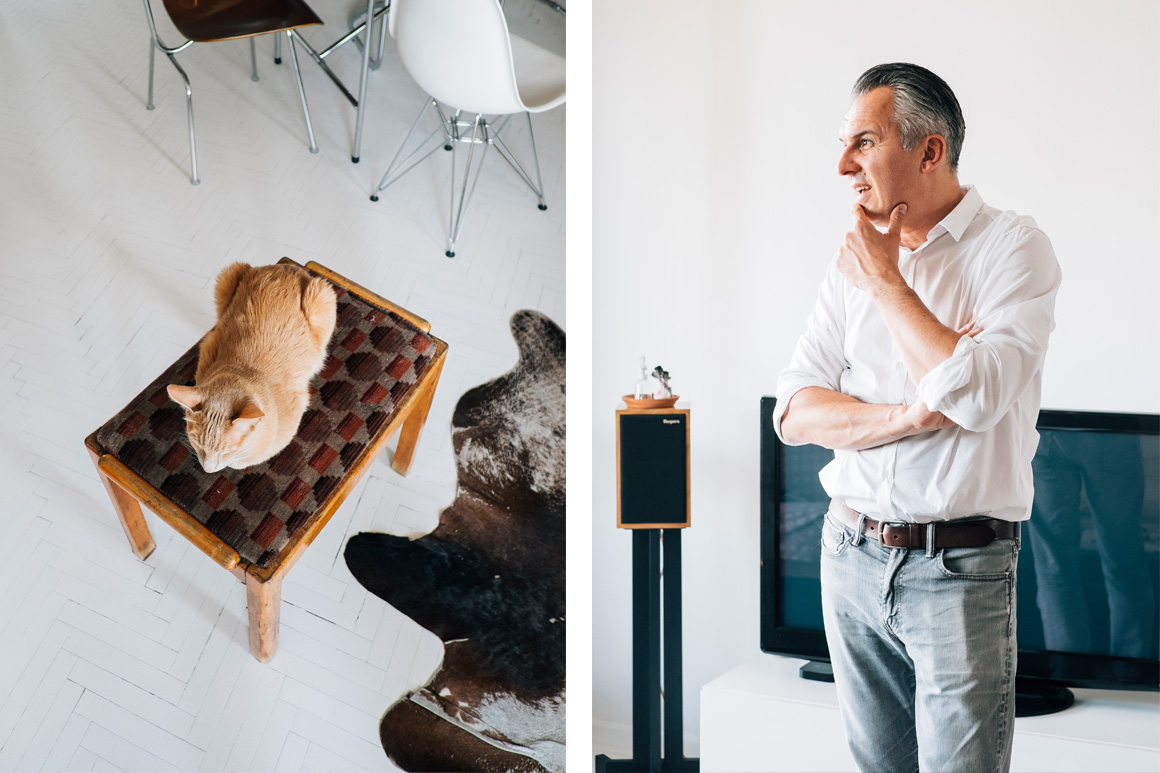 What's your favorite object in here? Knowing you, I bet some of these must have a good story behind them.
I collect chairs – they're my favourite objects – and I have this stool from the 1800's. Dagmara, my wife, hates it so much [laughs] but I have a great sentiment for it, so it's definitely not going away. It used to stand in my family home by my grandfather's piano. After many years when we were getting rid of our old house, my dad asked if I want to take anything with me from there – and of course I took this chair. It's been travelling with me since. It was with me in Germany…I didn't get to take it to Cape Town, but I brought it back here. The top is covered in this old material I remember as a little boy and is now proudly standing next to my bed.
How about the rest of the furniture in your apartment? You have a lot of beautiful objects – they are definitely not just random pieces.
We're both very visual and aesthetic people. Well, I'm a photographer – Dagmara is a stylist and a designer. We really care about how our space looks and feels. For a long period of time, this big white wall in front of us was empty so that we didn't feel overwhelmed or limited. I love white spaces and I also feel that the older I am the more minimalist I get. We've never liked having too much furniture around, but our apartment was always full of books and art. And now we have our Tylko shelf here as well. To be honest, we were not convinced at the beginning – it was a big change for our empty living room. It was standing assembled but empty for over two weeks [laughs]. It seems like we had to take some time to adapt to each other. Then my wife started filling it in with some of our favourite stuff – and now we totally love it!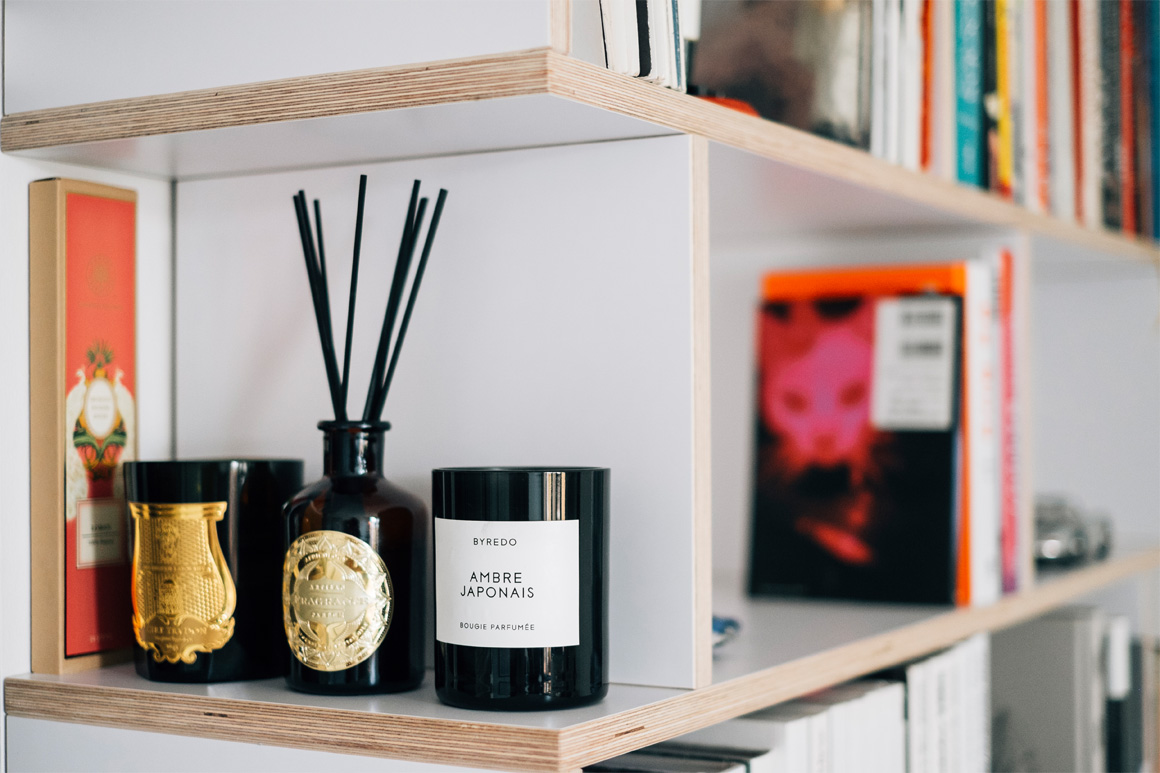 What convinced you?
It feels like it's a reflection of what we like and who we are. It has become an integrated part of our space and even our everyday life. I often see my wife putting a chair next to to the shelf, close to her favorite books and things and enjoying her cup of coffee there. We also don't keep it like this all the time – we change and move stuff around a lot and add new pieces. And finally, as a photographer, I also love how the light plays on the shelf throughout the day – it looks especially great in the afternoon when the setting sun creates those dramatic shadows on the row and all our usual and well-known objects start to look different. The shelf really is the perfect addition to our home, even if it took two weeks to determine [laughs].