Różena Opalińska: Balancing Fashion and Family at Home in Warsaw

Tylko caught the busy multi-creative at home in between her many projects and family adventures.
Managing a creative career with a satisfying family life seems like a piece of cake by the looks of Różena's Instagram – a rich feed full of exotic fashion and travel shots, dotted with happy family moments.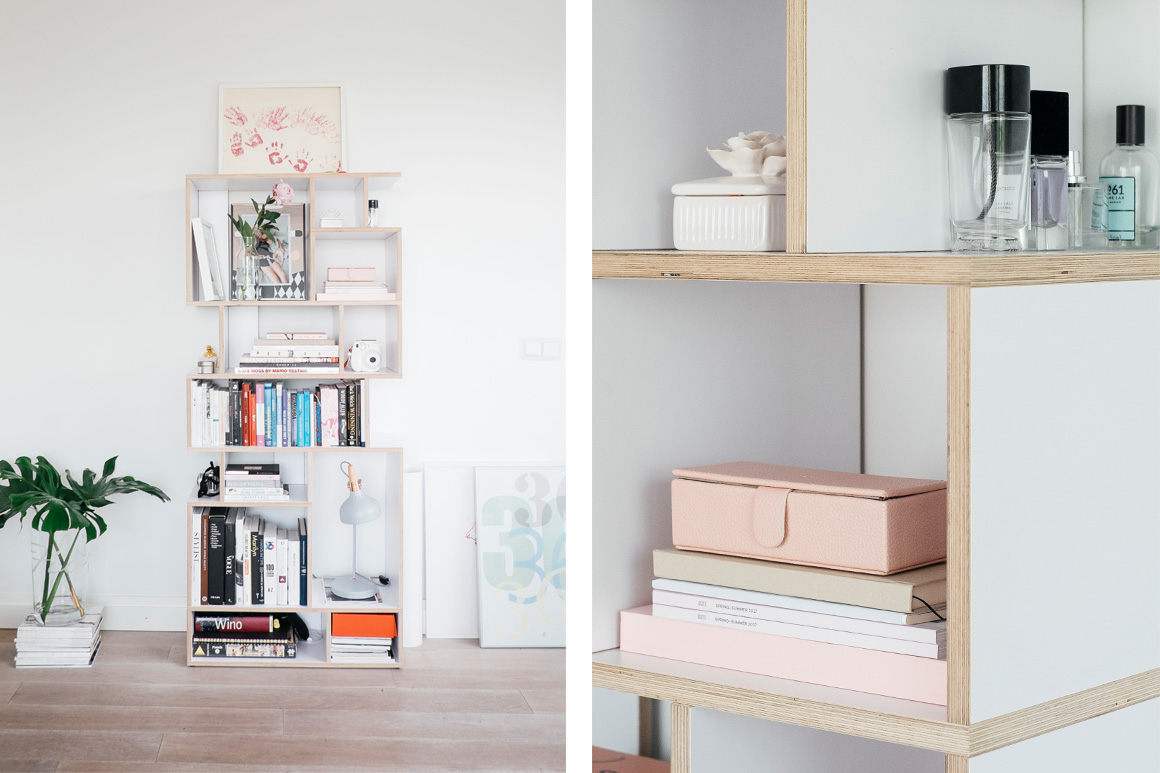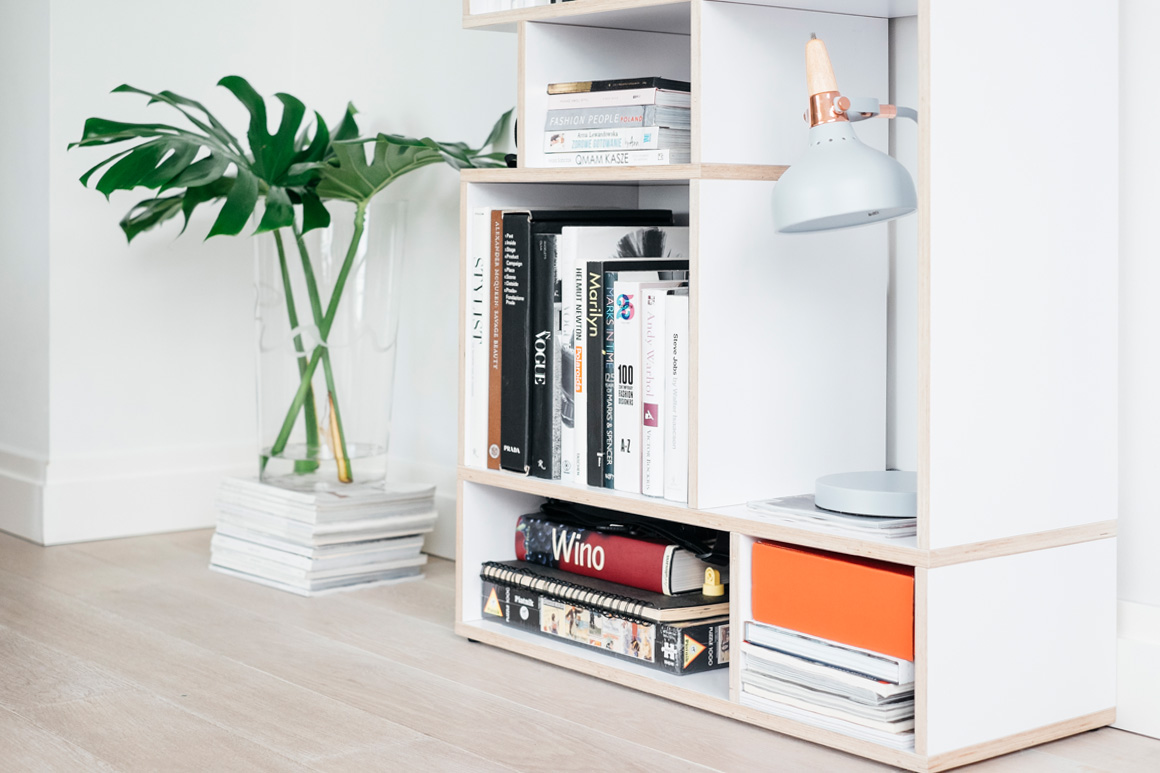 You've said you're a fashion stylist, creative director and happy mum. Which of these describes you the most right now?
It's hard to choose – probably all of them! My daughter Apolonia turned three this year, and from the beginning I knew that I really wanted to be with her as much as possible as she grew up. But you know, I've been professionally active for years! I worked in fashion, lifestyle, design – all very dynamic industries that you can't really just drop! It's like an addiction. I'm used to being busy and going places, so I struggled a bit with being a stay-at-home mum. My husband was a great help but I decided to take some time to reconsider projects I want to get involved with, and I've started appreciating smaller, more intimate projects with people I actually enjoy working with.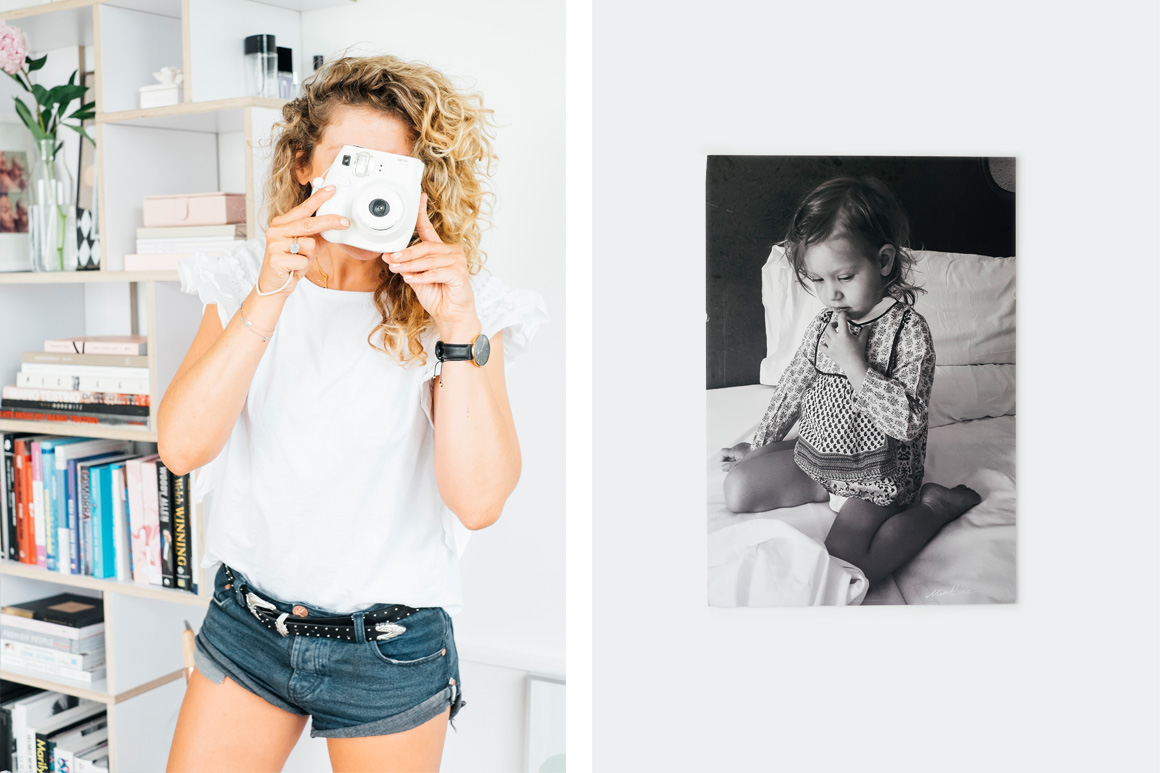 How would you describe your style? What inspires you?
It's very eclectic. And that's probably why I love the internet. I really see it as a source of never-ending inspiration and ideas. I'm known for my addiction to the online world… and for replying to messages on my Instagram account at 3am [laughs]. But there are just so many amazing people doing beautiful and exciting things out there! I've always loved digging out new treasures from the online world and sensing the upcoming trends – which is also what I did when I worked for the lifestyle editorial team at Elle Poland. I like that the internet is like a playground for the independent and the new. It's like the street style for the world of fashion!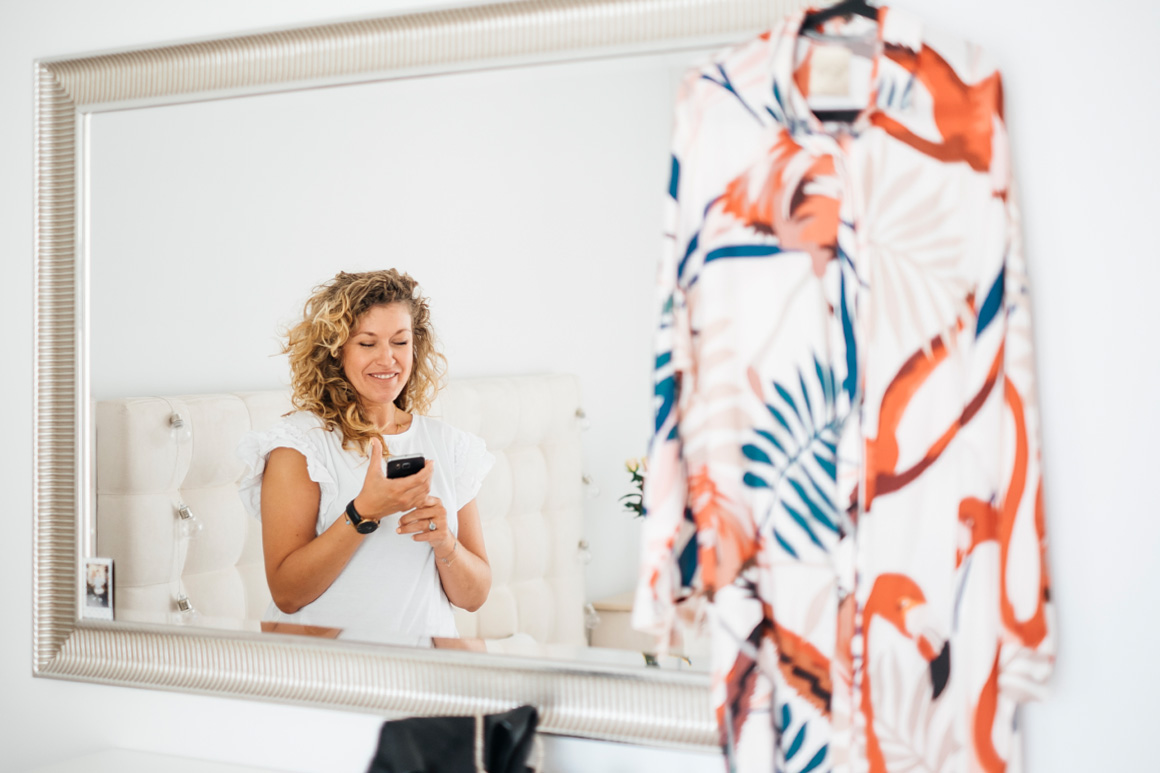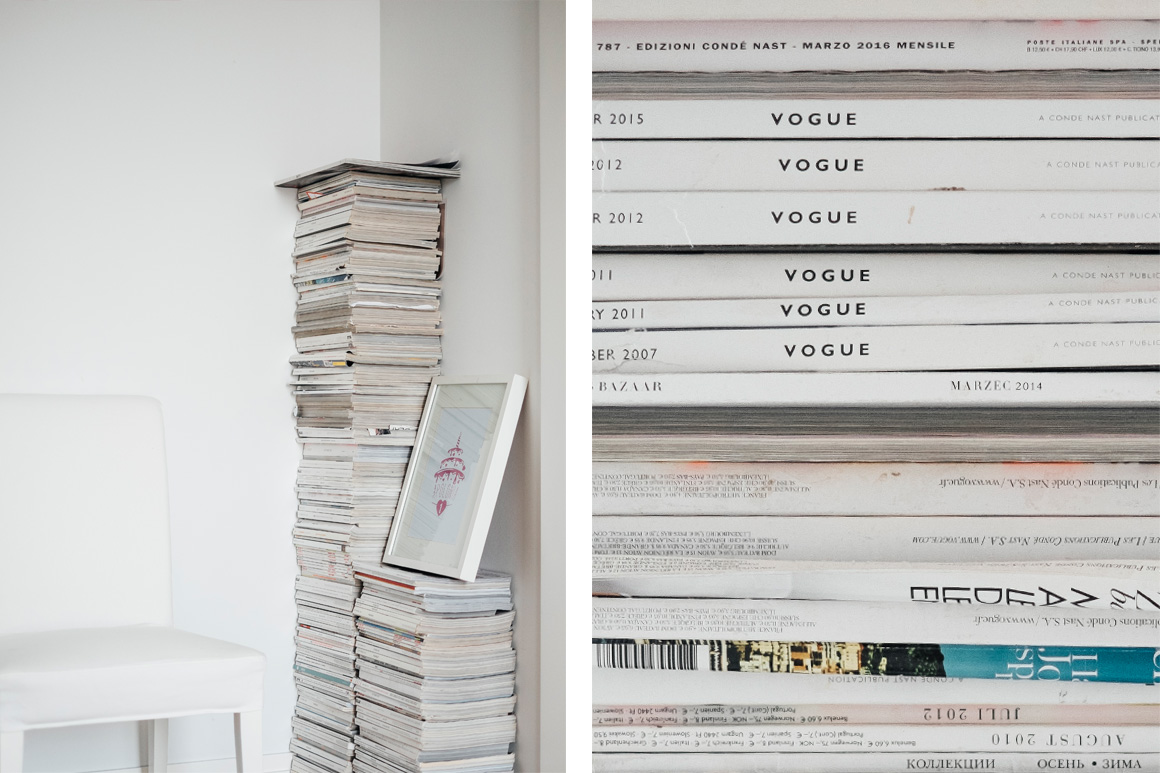 Speaking of the internet and social media addictions, you're running a pretty busy Instagram account. What's the story behind it?
It's a collection of things I like and that inspire me – the "Ro" world [laughs]. It's actually quite intimate and personal. I post without much preparation or planning – whatever feels right in that particular moment. I snap what I like and I share it right away. I'm a very visual person and I feel inspired by a lot things I see around me, and I instantly want to share them with everyone – so Instagram is very much my medium. If someone doesn't know me and checks my Instagram, I think they can get a very good idea of who I am and how I live.
You seem to be bursting with energy and ideas! When do you feel most creative?
Definitely during summer, when it's sunny and warm. When I wake up in the morning and see the cloudless blue sky through my window, I lay in bed planning things I have to take care of today and thinking of all the other crazy ideas running through my mind. I think that's why I love Spain, especially Barcelona. I feel stimulated by the crowded summer city life!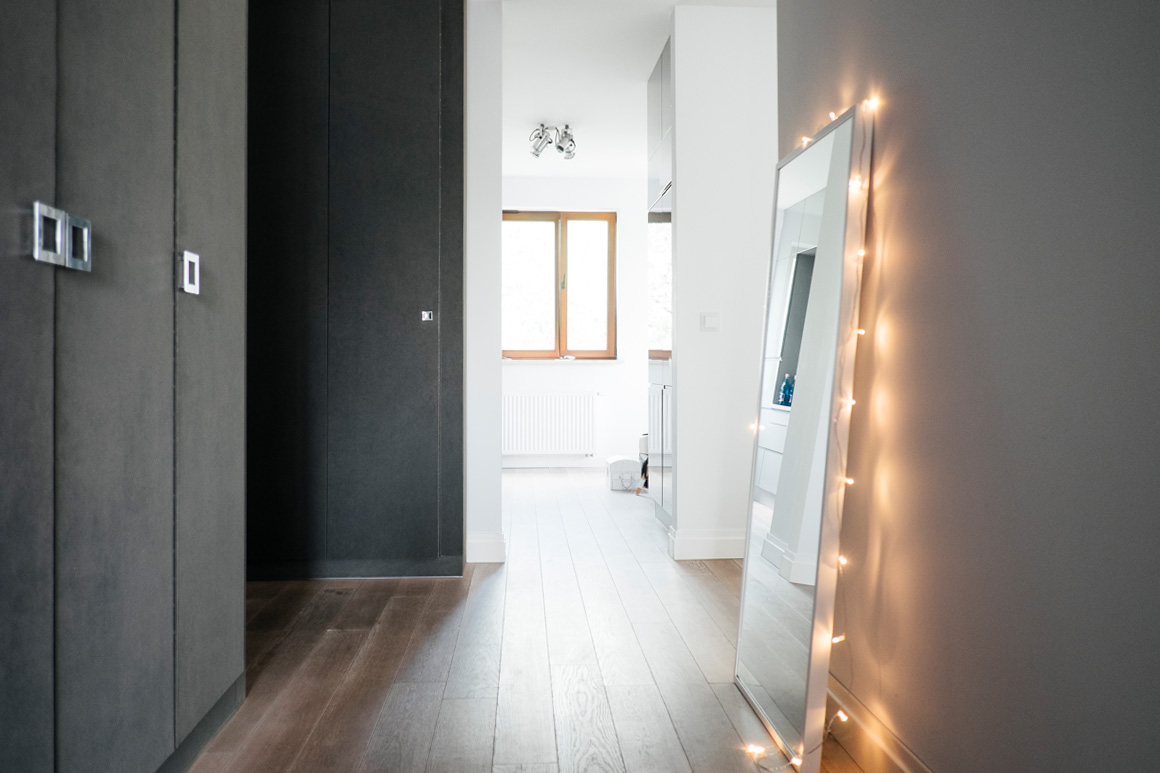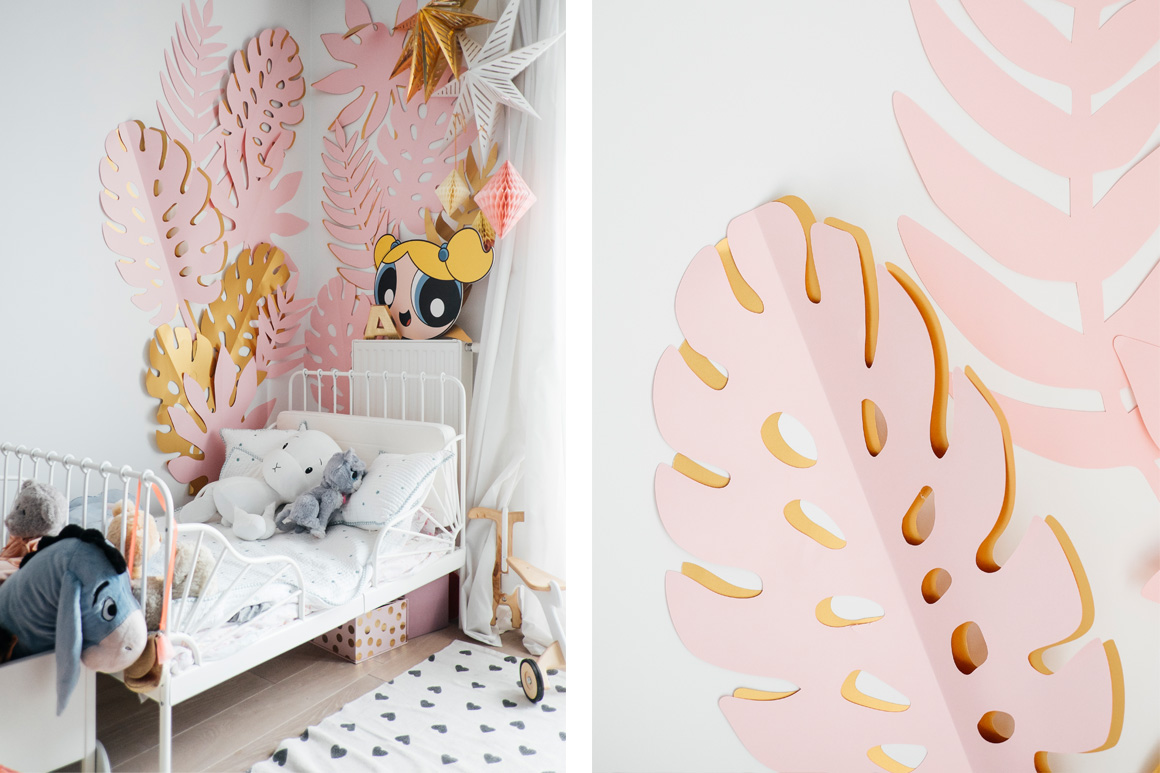 How about your apartment? What do you look for in your everyday surroundings?
We move quite a lot but we also change stuff around in our flat regularly, so it never looks the same. That's probably why half of my artwork never gets hung on the walls! But despite my education and experience in architecture and design, I don't like spaces that are overly styled, rich or intense. Don't get me wrong – I love them for photo shoots and the like, but I could never live in one. I keep my interiors rather minimal but I still want them to feel warm and welcoming. If I ever feel the need to go a bit crazy, I choose accessories that I can change in a month or two.
Other than that I stick to well-designed, functional pieces which don't feel overwhelming. That's why I like my Tylko shelf so much. It's beautifully designed, very graphic and geometrical – it stands out, but it won't get boring. And you can style it as you wish and totally change how it looks with just few pieces.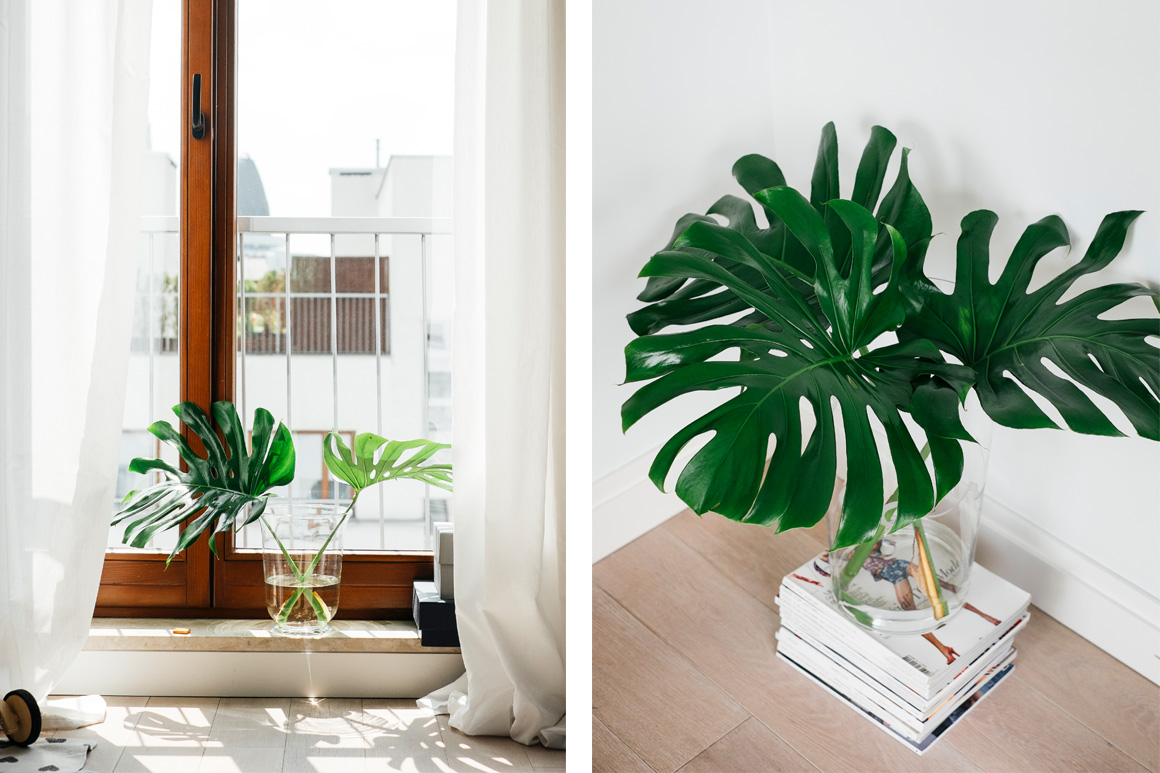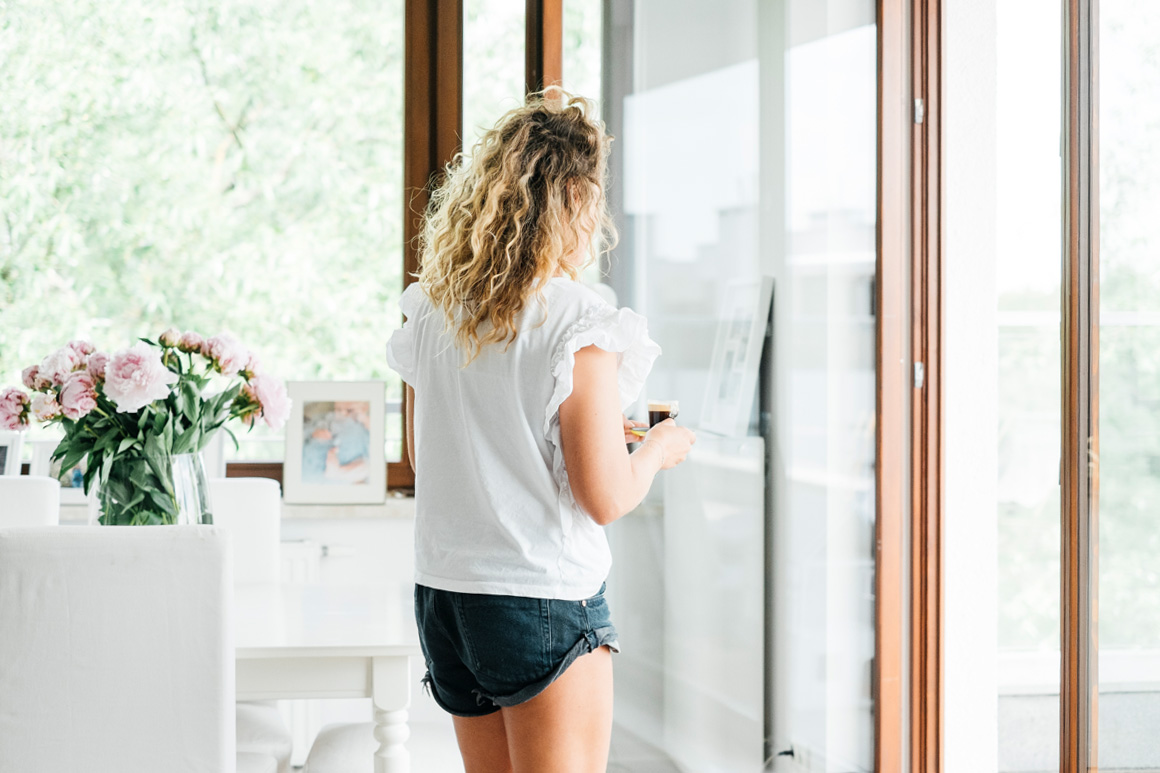 So how would you describe your home – let's say, in three words?
Bright, comfortable, warm. We love being outside, going to new places and exploring the busy city life together, so we don't spend that much time at home actually. But when we finally get back from our adventures, we want to feel airiness and serenity, be able to recharge our batteries and get the creative juices flowing. And it seems to work, not only for us – we always have people visiting! It's our little oasis – top floor, with a view of the trees and the sky.