Simon Schmidt: Exploring Design with a Human Touch

Multidisciplinary artist Simon Schmidt opens the doors to his London-home, placing his personal spin on the new Type01 colour palette.
A thoroughly modern creative, London-based Simon Schmidt covers all bases when it comes to bringing his ideas to life. A skilled photographer, art director and consultant specialising in digital media, his trademark aesthetic balances pared back and naturalistic visuals with a humorous, tongue in cheek tone.
Everything he creates places the human front and centre, drawing the viewer in through a snapshot of narrative and investigating that essential connection between person and object. With this in mind, we asked Simon to tell the story of the new Tylko Type01 colour palette, following up to find out more about his process and his unique approach to online editorial.
[image_point id="3373"]
Can you tell us a little about your background?
My background is that I technically do not have a background in anything. I never went to university or enjoyed any holistic education, which in hindsight probably allowed me to explore the fields of graphic design, fashion and photography very openly. I naturally started taking pictures in my teens noticing an affinity for the visual arts in every possible way.
Uploading my images on the internet, I started tracing a record of what I was doing online and offline – the web acted as a window to a world that I wanted to escape into so I started a website named OWN WAY OF INSPIRATION. Years later, I packed my bags at 17 years old and moved to London. It then evolved very quickly from an internship at a fashion brand, to after a few years, working as Editorial Manager at Cube Collective. I recently made myself independent and now I am braving the free-market as a multidisciplinary visual artist. The journey being worth every hurdle!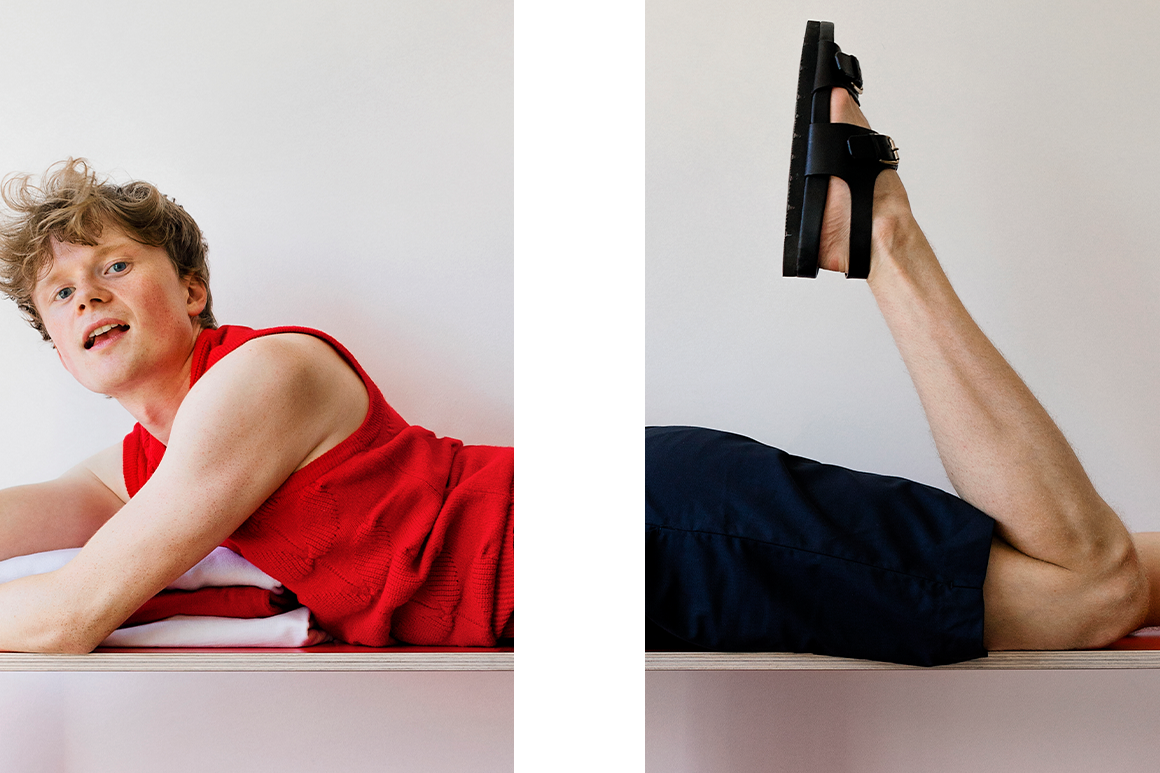 How would you describe your work/job to someone who was unfamiliar with it? 
Think of it like a chef who has been handed multiple ingredients that do not really go together, but the challenge is to cook the most delicious meal that people are going to remember and come back for. You always try to bring a narrative around a specific title, how you get there does not really matter.
The relationship between human and design is central to your work, why is this connection so important to you?  
Storytelling becomes very interesting when it connects the dots from opposite ends. There is a certain kind of beauty between a subject and its object, it creates an intricate moment between them, an aspect I feel like we are missing a lot in our marketing-heavy industry nowadays.
In social media, we talk or hear a lot about interaction and many authorities look at only numbers in order to prove sales. A genuine link between a subject and its object to ultimately reach its viewer will only become apparent when a subject genuinely encounters and stays in context with its object. What I really enjoy is being able to draw a narrative around a product in order to snap the human's attention, not only in a superficial way. As soon as the viewer is interested in the story of the product and not only the product itself, maybe that is the point it actually becomes artistic? The ultimate goal is to move people.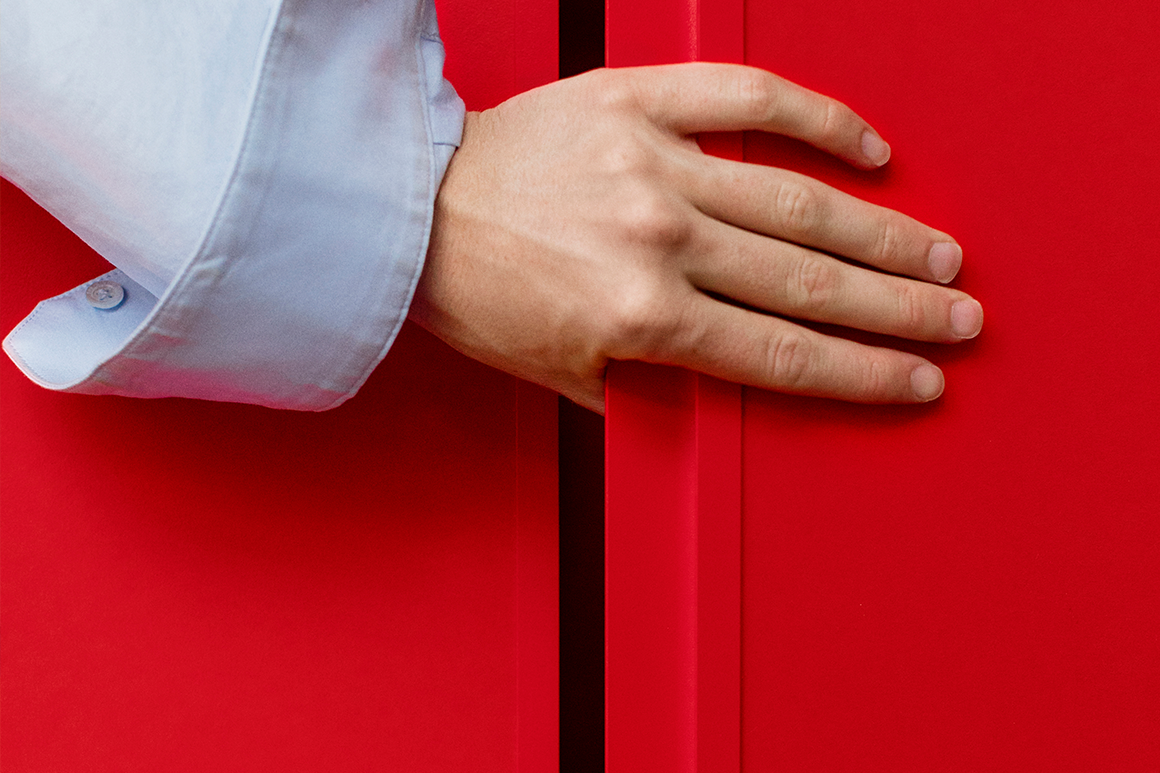 Why do you think it's important to be a multi-disciplinarian in today's creative landscape?
The world finds itself in a moment of revolution. People being put into a norm or traditional setting try to rebel against it. People working in an office dream of working remotely or freelance. Everyone wants to own and create their identity – digitally and physically. The more freely you can move in and around this revolution, the longer you can survive in my opinion. 
Much of what you produce is focused on social media, what are the advantages of working across these digital platforms?  
I like the digital space a lot for its freedom, its accessibility and its price. We forget the huge advantage of the internet being (almost) for free. Those who have established an online career, who benefit and profit from independent apps and digital platforms, are hugely privileged to always have a global window wide open to showcase what they are working on and I think we are made very aware of that right now in this global pandemic. Even though things have changed and our ability to move around has become more limited, we still somehow have the same access worldwide to share our craft and tell our stories.
Your home regularly features prominently in your work, is it important to have these personal elements included in your projects? 
Surroundings are crucial to any artist and their expression. What we see and absorb is a substantial part of our creative thinking and I learnt to be incredibly conscious of the space around me. Everything that already exists is an inspiration. Whenever you drift in thought or have to initiate new energy to approach a new step in life, I find it very important to be reminded of the world you are actively creating in. Personal elements in the portfolio I am currently trying to build are necessary to make an aesthetic feel unique and individual – I am always filled with joy when someone comes across something I have put together and says "Oh, that's so Simon."
How would you describe your own interior design style? 
Definitely on the minimal side of the spectrum – timelessness, function and quality are the core values I look for when it comes to interior design. Whether sofa or drawers, the piece must be primarily functional and easy to move. I like to change up the dynamic of the rooms I live in almost in step with my mood or seasonal changes. People change, and so should their surroundings. The ultimate design piece is the one that lasts through these periods and allows the owner to rediscover or curate in a way you have never seen before. Similar to fashion, I like to accentuate my style with a pop of color, in particular with primary colors – they remind me of the bright and saturated nuances of nature. The piercing yellow of the sun, the bold red of the fruits and serene hues of ocean-blue carry so much charm into our lives and we sometimes dismiss the positive impact they can have on our grey, busy city lifestyle.
[image_point id="3356"]
You carefully select your brand collaborations. What brands and projects are you drawn to? How did your collaboration with Tylko come about? 
I invest a lot of time and conscious effort on connecting with brands where I feel a genuine affinity and where I can help tell a story. The social media market has become incredibly saturated and it is difficult to dissect genuine partnerships from commercial advertising. I always try to have a very distinct dialogue with a brand, or the brand we envision to work with together in the future, before going into any production. If the communication signals a green light, there is almost always a guaranteed good collaboration on the horizon – key here is that there always has to be dialogue, never a monologue. When we reached out to Tylko, the visual team was so kind and picked up the ideas from the moment we jumped on a zoom call – it was destined to be a very rich get-together of like-minded creatives.
Can you talk us through your editorial concept for Tylko? 
The new Type01 palette instantly inspired me with its colours and its bold, joyful statement. I could immediately see a room being filled with joy. The concept focuses on the connection between the joy the shelves bring into a room and the interaction with the design. I am acting as the mediator between the two, encouraging the reader to discover their own individual type – always with a pinch of "own way of inspiration," of course.
[image_point id="3355"]
The new Tylko Type01 Classic Red & Yellow shelves sit between classic & contemporary, how have these new, bold colour schemes fit into your current interiors? How have you found the experience of using and living with them?  
The shelves are incredibly functional and executed beautifully. When the light hits the living room in the morning and the sun reflects the red and the yellow into the atmosphere, there is a sensation of positive energy spreading around, which I love so much. The shelves are also a wonderful indicator of keeping things tidy and organised – it is almost as if they inspire you every day to clean your stuff up and put it back neatly into the drawers. What you end up with as an individual is almost priceless, you start living more at peace.
What does "Home" mean to you? 
Home to me is allowing myself to discover my very own type of human – and creating a space to let others be part of it.