Teresa Grosser: The Calm and Collected Home of a Costumier

From cookbooks to hard-to-find clothing, Berlin costume designer Teresa has a perfect place for everything.

For film set or commercial shoot, Teresa Grosser of co•co costume services probably has the period-correct costume you need. We met up and learned how she counters the sometimes-cluttered life of a costumier with her calm, collected Berlin home as a refuge.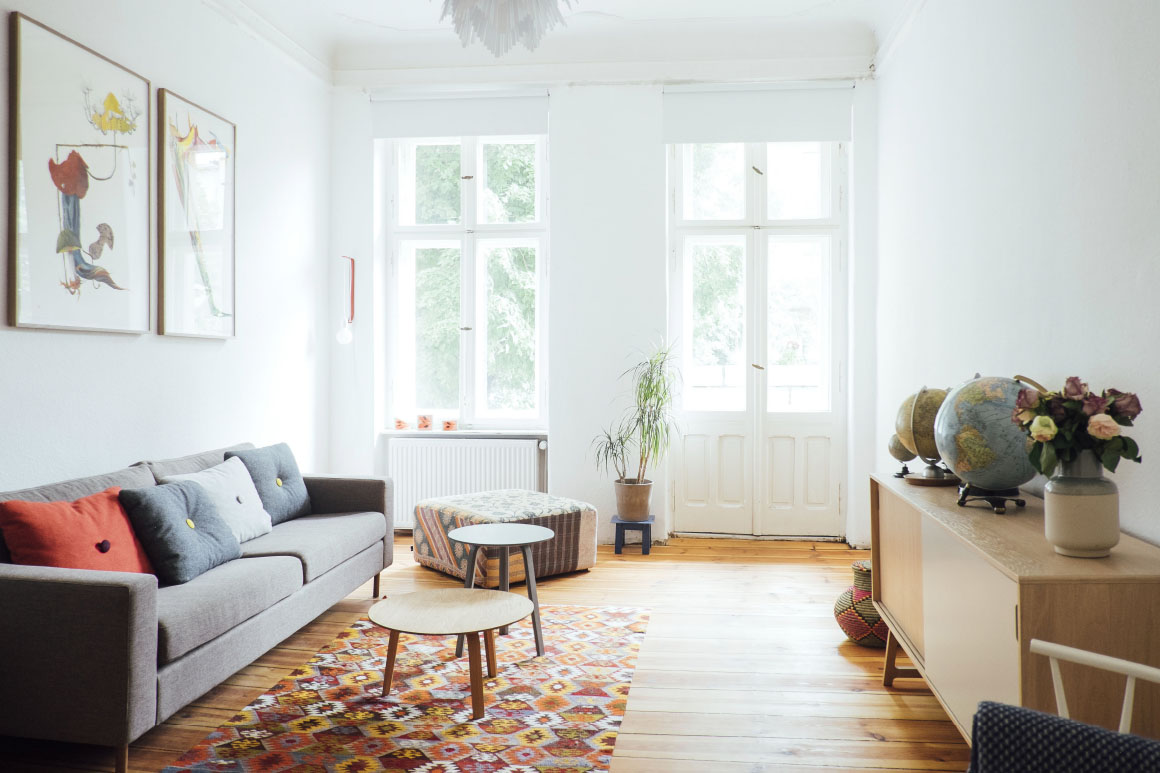 Where are you from and where did you grow up?
I'm from Stuttgart. I grew up there but at the age of 21 or so I moved to Berlin and I've been living here ever since.
How was it back then? Has it changed a lot?
Oh, yes! I moved here over 10 years ago. First, I was living in Prenzlauer Berg and it was so different from how it is now. It was messy, kinda artsy but also just plain ugly [laughs]. But hey, I was paying 250 Euro for a two bedroom flat… you can't really imagine anything like that in Berlin anymore.
How does one become a costume designer?
I didn't study so I dove straight into work – to the slight disappointment of my parents [laughs]. I'm joking…but I actually think it turned out just fine! For a profession like mine, it's actually all about experience and skills – not so much a formal education. Of course, some people study costume design, but I think what you can't really learn at school is how to get along with actors or how to work with a director. You just need to develop your own way of doing things.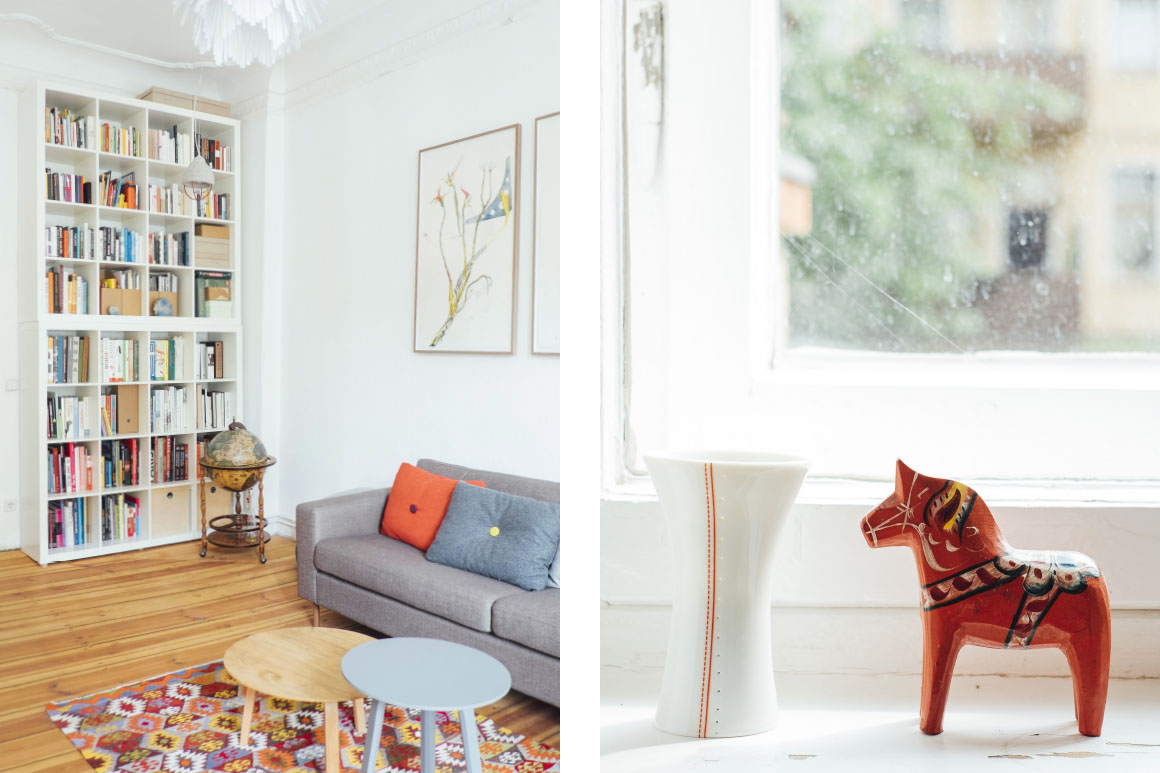 How did you go from doing small jobs here and there to owning your own business?
It's more a story of how I went from theatre to working in film. I started doing costume design in a theatre back in Stuttgart and after a year I knew it was something I wanted to do for living. So I moved to Berlin for this dream job, and was young and passionate and worked my ass off. I met a lot of people and started developing my network. At some point I got a call from a friend of mine who's a film director – he said he'd finally be doing his first paid movie and he wanted me to do the costumes for him. I agreed and soon realized I enjoy working in film way more than in theatre. It just felt more open, democratic, with less hierarchy. Then, while working on a project I met my current business partner. He owned his own costume design rental and we decided to go into business together.
And that's how co•co costume services came to life?
Yes! We rented out this huge space in Moabit – over 400m2 – and renovated it ourselves and started collecting clothes. Fun fact – it used to be the biggest swingers club in Berlin!  It was all red and blue when we go it, with 7m high ceilings. Crazy space! We spent so much time sorting it out. But it's amazing to know that you have this business that's really yours and you can take all the responsibility for what it represents. We now have over 40,000 pieces – and are getting more every day. Like, literally when I walk in there I sometimes feel like "Where the hell did the floor go"? I'm also happy I don't have to keep all of these at home anymore [laughs].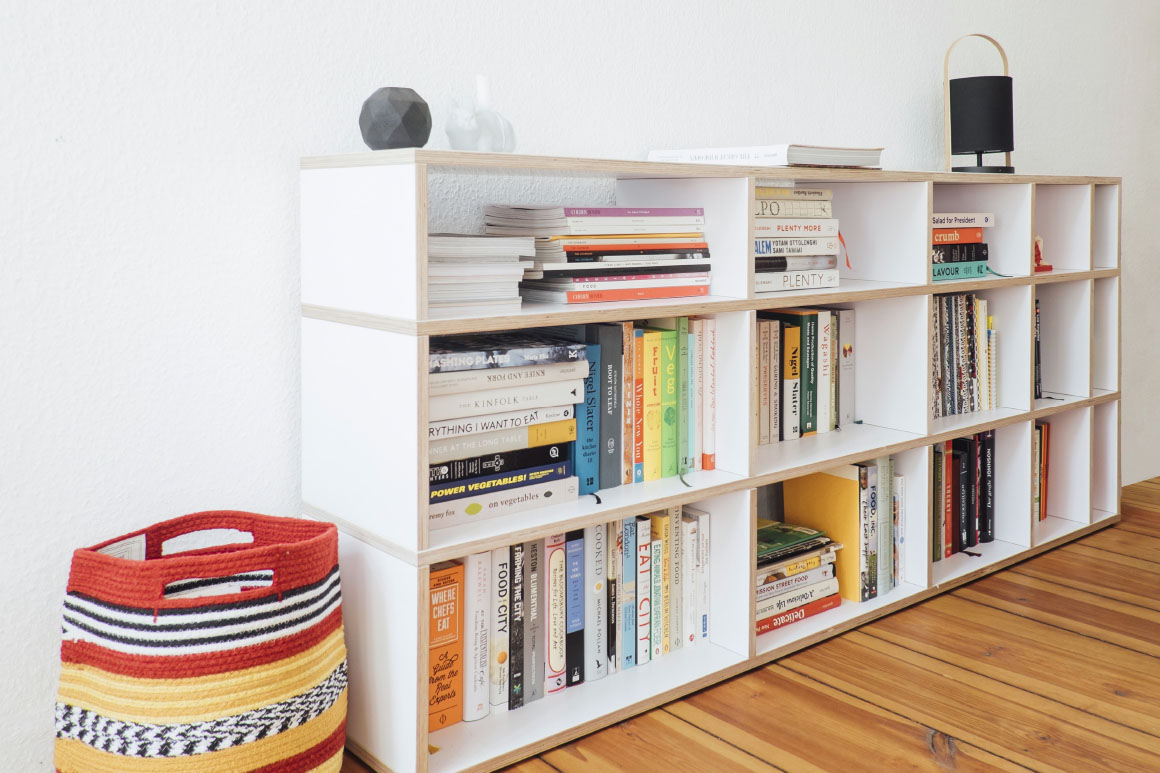 What do you like most about costume design?
I love the process of creating a new world and seeing how a character I helped to build becomes a part of it. Usually, when you watch a film, you don't really pay that much attention to how the actors are dressed but the clothes play such a great role in conveying clues and signals. I like working with colors and textures, putting them together, adding layers of clothes and the context that comes with them. It's funny, when I talk to people about my job they think all I do is go shopping – and this is actually the most boring part of the process [laughs]. We spend hours discussing the overall direction and styling choices for each of the characters, deciding why a certain character is supposed to wear a jacket that's a bit too big. And these details are the part of the process I love the most.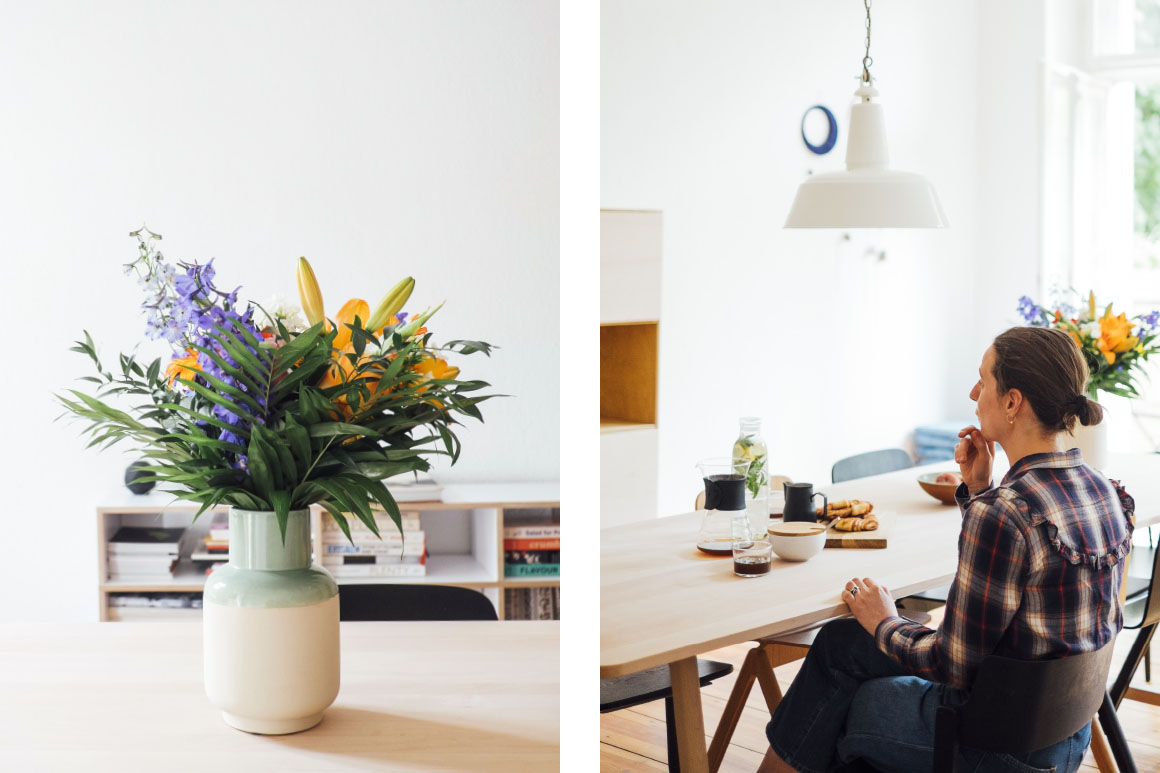 Okay, you work with clothes – but what about this huge collection of cookbooks on your Tylko Shelf. What's the deal?
It's my little secret [laughs]. I'm really into cooking and food in general. I actually do it semi-professionally from time to time! My friends have this cooking club where I would sometimes prepare dinner for, like, 80 people. My cookbooks were scattered all around the apartment and I thought that I actually wanted to have them closer to myself so I got a Tylko Shelf to showcase them more in my living room! I keep the ones I use the most and like the most – my top titles –  and hide the rest in the other room.
So there are more?
Oh yes! Cooking is actually very similar to my job – it requires research and attention and you always learn something new. It feels very close to the way I like to work. I've never thought about it as my profession but now I do see it as an alternative path for myself later on – maybe when I get fed up with the craziness of the movie industry and the life I have right now…a small restaurant where I can just settle down and explore new stuff…
Your space is filled with great pieces. How did you choose the furniture for your home?
The first thing I thought of when I started furnishing this apartment was that I really wanted to have a big table for people to gather and enjoy the stuff I cook [laughs]. And then shelves for my books – I actually like to have books in every room of my house – from the kitchen to the working space. When it comes to style, I try to keep it simple. If the basic elements are good and timeless they will stay with you for years and you won't get annoyed with them. It's the same with good clothes!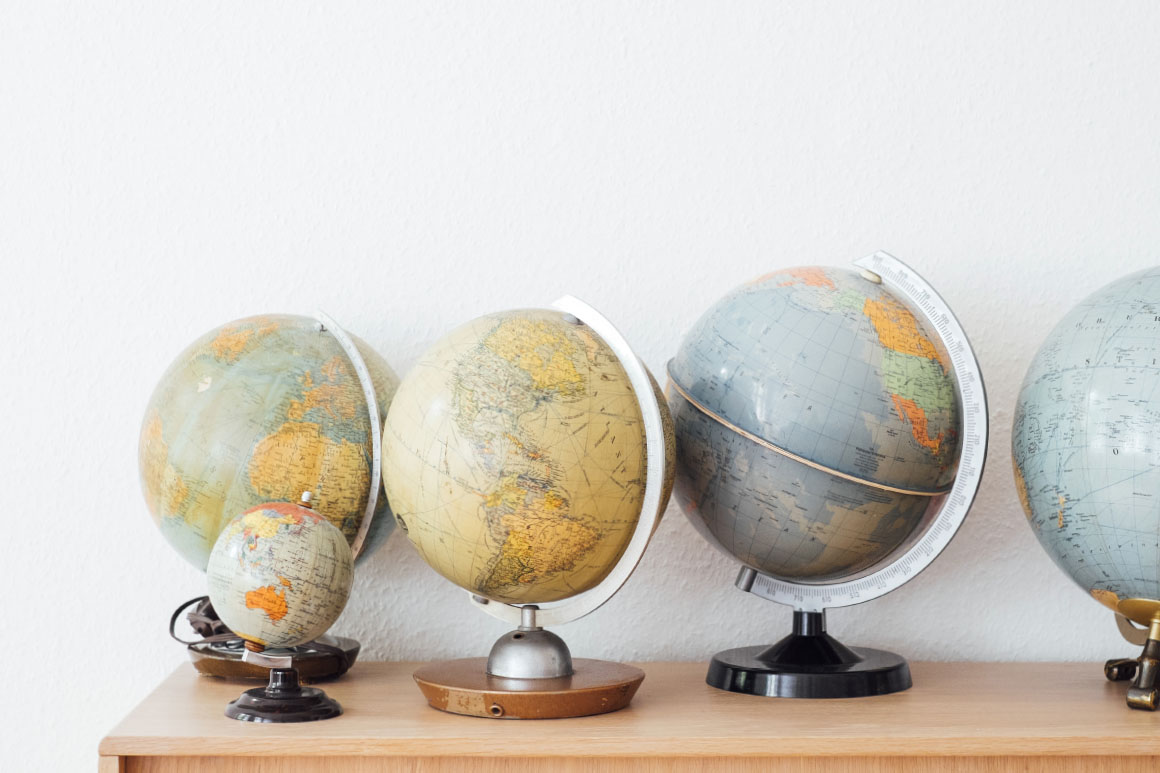 What's most important for you in your home?
It needs to be very tidy and organized. Costume designers are permanently surrounded by stuff and we always end up buying or collecting things because we "might need them one day". Before I didn't have the costume shop, my apartment was flooded with clothes. And I really need space to breathe and calmness when I get back home – I spend my days dealing with people, working on busy film sets or in the rental shop so I need some time off from all of that when I get back home. I use my private space as a way to take a short break from the outside world.