Ulrike Lea Moormann: Inside the Colour-Rich Home of an Interiors Tastemaker

A self-described creative multitasker, Ulrike Lea Moormann, an interior stylist and maker, welcomes us into her perfectly turned out home to discuss her artistic endeavours.
A true design all-rounder, Ulrike Lea Moormann is best known for her incredibly inspiring Instagram account that manages to be both aspirational and completely down to earth. However, never one to limit her creative output, Ulrike's time is equally divided between her ceramics business and her freelance styling career, applying her clean, contemporary and colourful aesthetic to a whole host of brand projects.
Having recently welcomed a Tylko Type01 Shelf into her space, we caught up with this busy artist to find out more.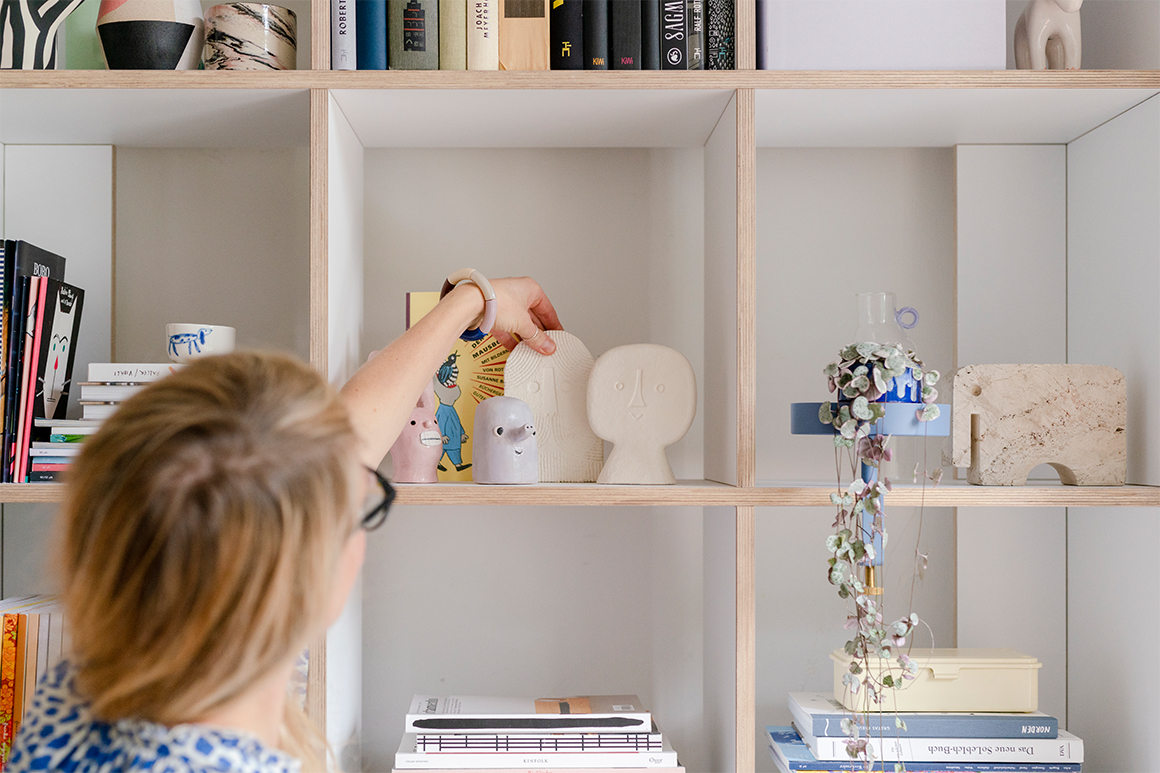 Ulrike, tell us a little about your background, where did you grow up?
I grew up in Aachen, Germany but moved away from my home town at the age of 14. I lived for five years on an island in the North Sea where I finished school.
You're a creative all-rounder but how would you describe your day job?
Haha, yes, I'm a bit of a creative multitasker. I'm a trained goldsmith but I also have a degree in Communication Design. One part of my job is styling for companies as well as otherInstagram projects and I also do pottery and sell my ceramics.
Have you always had an interest in interiors and design? When did it all start?
I always had a crush on colours and interior. But I guess it all started during my time at design school. My boyfriend and I collected nice objects and furniture (often via fleamarkets and bulk waste) and sold it on the internet. It was wonderful and we found many nice pieces during that time including our dining table, Saarinen tulip chairs and the Womb Chair.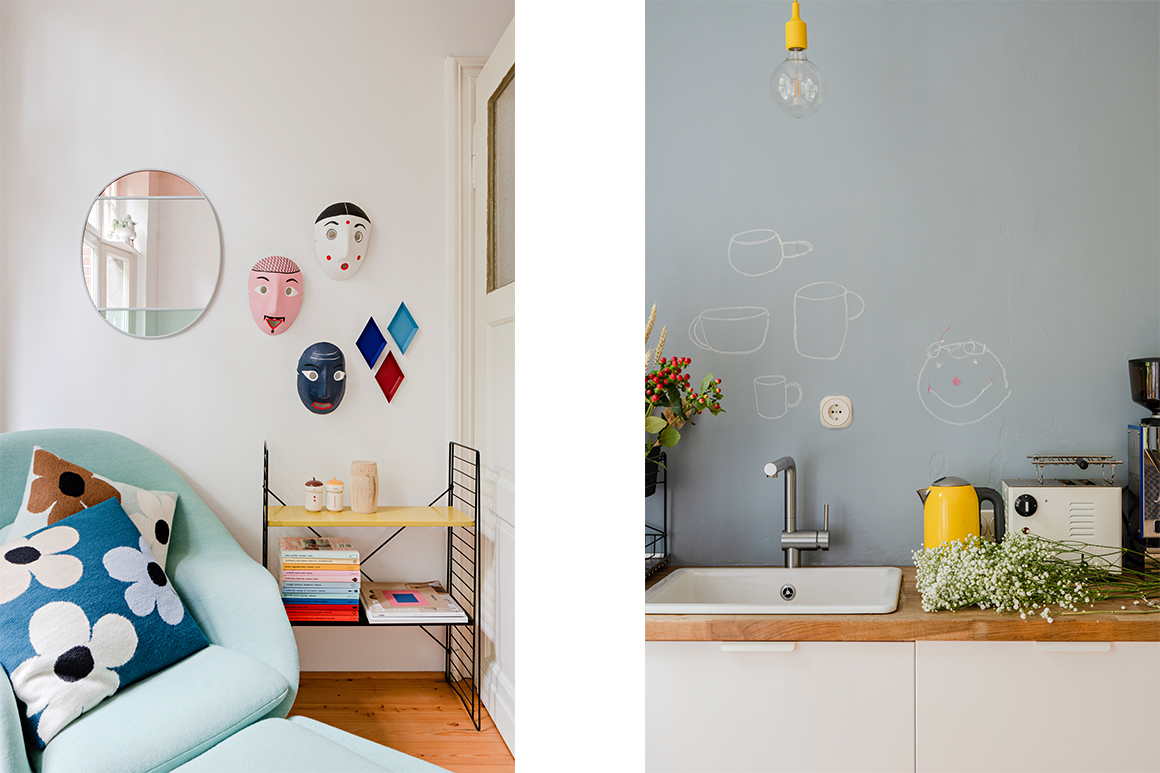 Can you tell us a little about your ceramic project, ClayPlayClub?
Yes of course. I started to do pottery again around one year ago. And it felt so super from the first second in. My friend Katrin asked me if I could teach her some techniques and then things took their course. We decided to give the project a name and now we're about to be selling our first ceramics and doing workshops.
Flowers feature regularly in your popular Instagram feed – is it important to have natural elements in your home?
Oh yes, it is. And flowers are a big big passion of mine. Before I started my apprenticeship as a goldsmith I'd considered being a Florist.
Are you a collector and if so, of what? 
Yes I'm a collector. A collector of colourful, sometimes whimsical interior and art pieces. I love handmade designs and I often bring something home from my travels.
Colour and playful elements, particularly faces, seem to be strong themes within your home, how would you describe your interior style?
For me it has a strong connection to the midcentury era, is playful, whimsical with a touch of colour here and there. 
If you had to give just one piece of advice when it comes to interior design, what would it be?
Be yourself and trust your intuition.
What are you currently working on?
I'm currently working on my ceramics, some interior projects as well as styling for my customers.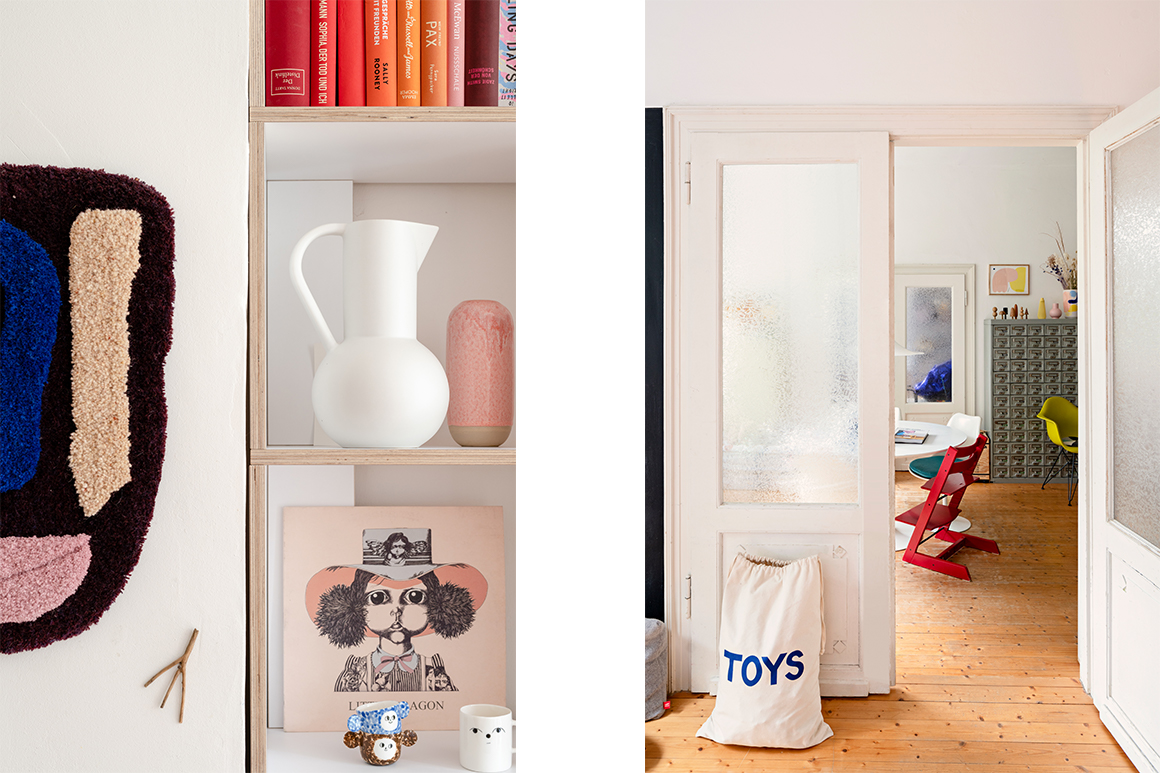 Can you tell us about Aachen, Germany, the town you now call home? Are there any locations you'd recommend?
Aachen is small and so is the cultural scene. Ludwig Forum is a very nice museum I often visit and highly recommend. We also have some nice parks, they're my favourites in spring and summer. You can meet friends, have a chat, play music and eat a lot of ice cream. A friend of mine runs two cafes in Aachen (Frankenberger Viertel): Café Hase and Café Fuchs. Very nice places with good coffee and food. And I can also recommend visiting Maastricht, a very beautiful dutch town around 30 km from Aachen and the High Venns in Belgium.
Can you tell us your dream interiors, the homes, spaces or places that inspire you? 
This is very hard to answer as there are so many beautiful homes out there. I've a big collection of dream interiors and places on my Pinterest and other moodboards and they are all very different from each other. Dream places are definitely at the sea or in the woods – far away from hectic city life.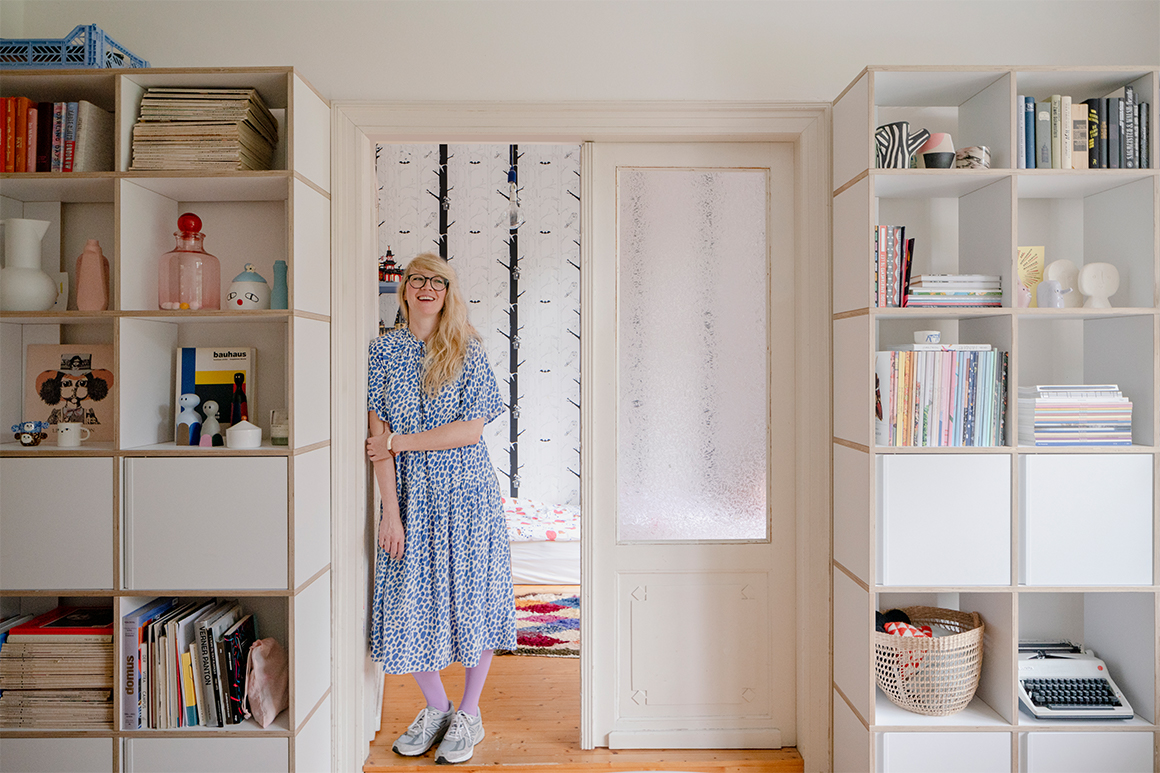 What does "home" mean to you?
Home is a place where I feel safe and where I can always return to. My people are also a kind of home but for me it's important to have a physical place I can call home.
How does your Tylko shelving work within your space and how does it fit your lifestyle?
It works perfectly as it suits our needs and demands perfectly. It's super flexible and so well designed. So if our interior changes one day the shelves can easily go with it.