Material Matters: A 5 Step Guide to Veneer

Tylko's newest collection places the spotlight on one of the most versatile and beautiful materials on the furniture market: veneer.
An inventive spin on classic surfaces, this smart material takes wood finishes to the next level, presenting a more sustainable, eco-conscious alternative to solid wood. We're always looking to innovate when it comes to material choices and for us, premium veneer offers incredible quality and durability in a natural, uncomplicated form.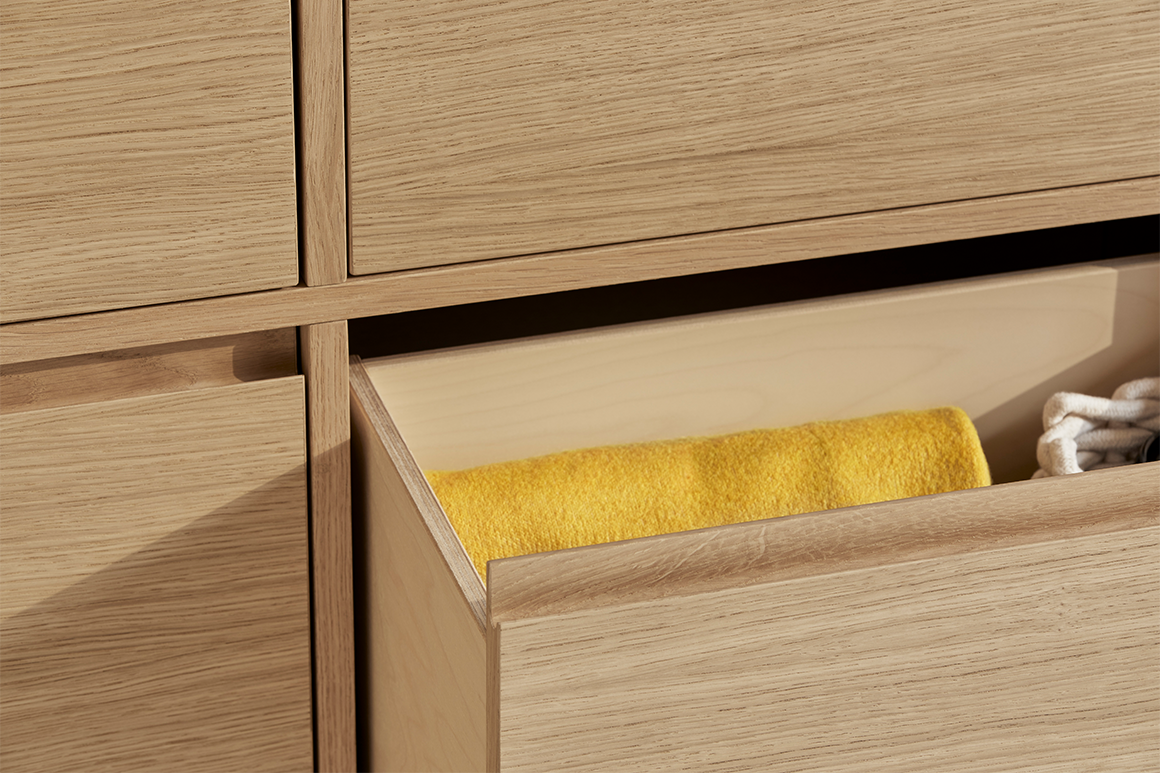 What Exactly is Veneer?
Like all materials, veneer comes in multiple shapes, sizes and quality levels. No longer restricted to the peeling, unconvincing surfaces of previous years, this clever material has come a long way, gracing floors, walls, counters and cupboards in many homes, generally available in one of 3 categories:
The most common is plastic laminate, usually found in kitchens. Plastic laminate can be used to mimic more expensive materials without the high price tag. It's manmade, allows for endless variety in colour and pattern while being heat and impact resistant.
Large-scale veneer production uses industrial veneer which allows manufacturers to make huge quantities quickly and cheaply. These mass-produced veneers tend to be of lower quality and their imitation woods easily identified thanks to repeated grain patterns.
Tylko's veneer of choice, this is the best of both worlds – premium natural wood veneer. This natural material offers all the character and beauty of real wood combined with the durability and flexibility of veneer. Real wood layers are carefully sourced and quality controlled, applied with safe and clean adhesives to a strong and sturdy particleboard. It feels like a real wood surface because it is a real wood surface.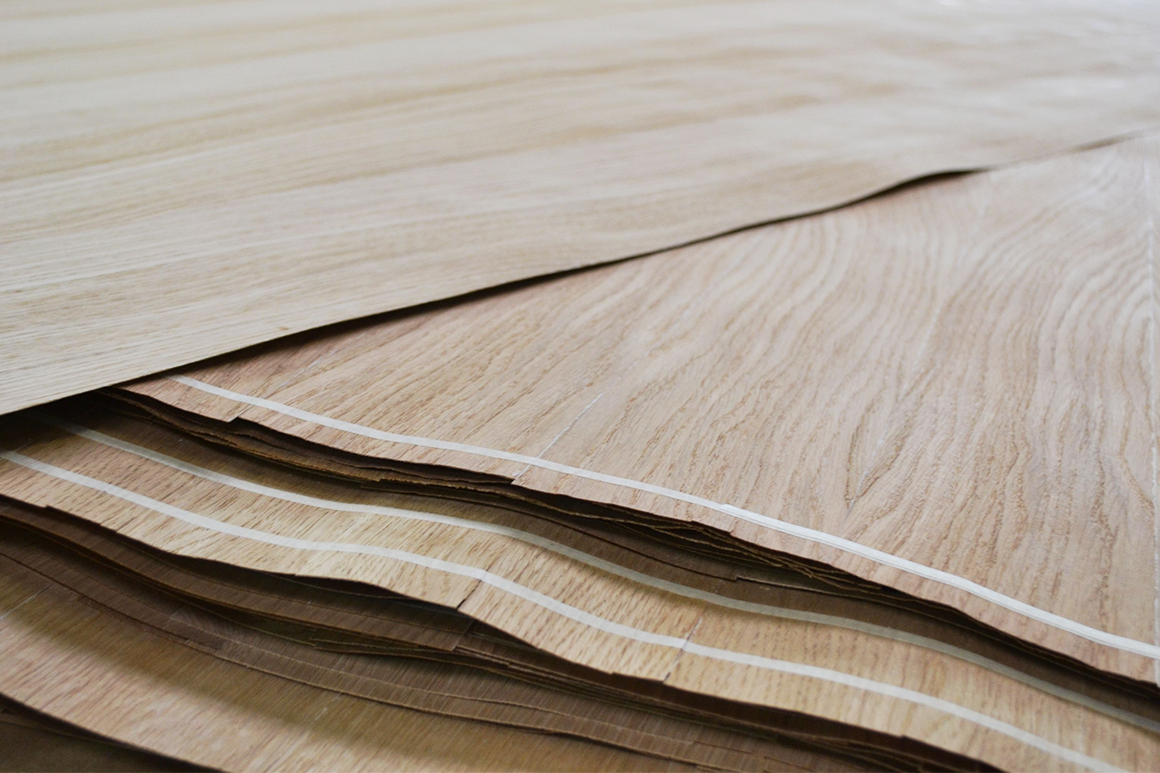 5 Reasons to Choose Tylko Veneer Shelving
Practical and stylish, we're incredibly proud of our new veneer collection. Clean, simple and full of understated character, our veneer shelves are a celebration of warm and tactile surfaces as well as timeless design. Get to know the collection a little better, introducing five reasons to go for veneer.
1. Real Wood, Real Feel
Authenticity is key and if you want that unmistakable look and feel of real wood then premium veneer is the way to go. We offer two options, Ash and Oak, named not for their colour but the species of tree from which they're taken. Sourcing our wood from reliable, premium suppliers, we select the most natural, beautiful sections of wood and apply them as a thin layer to our solid particleboard.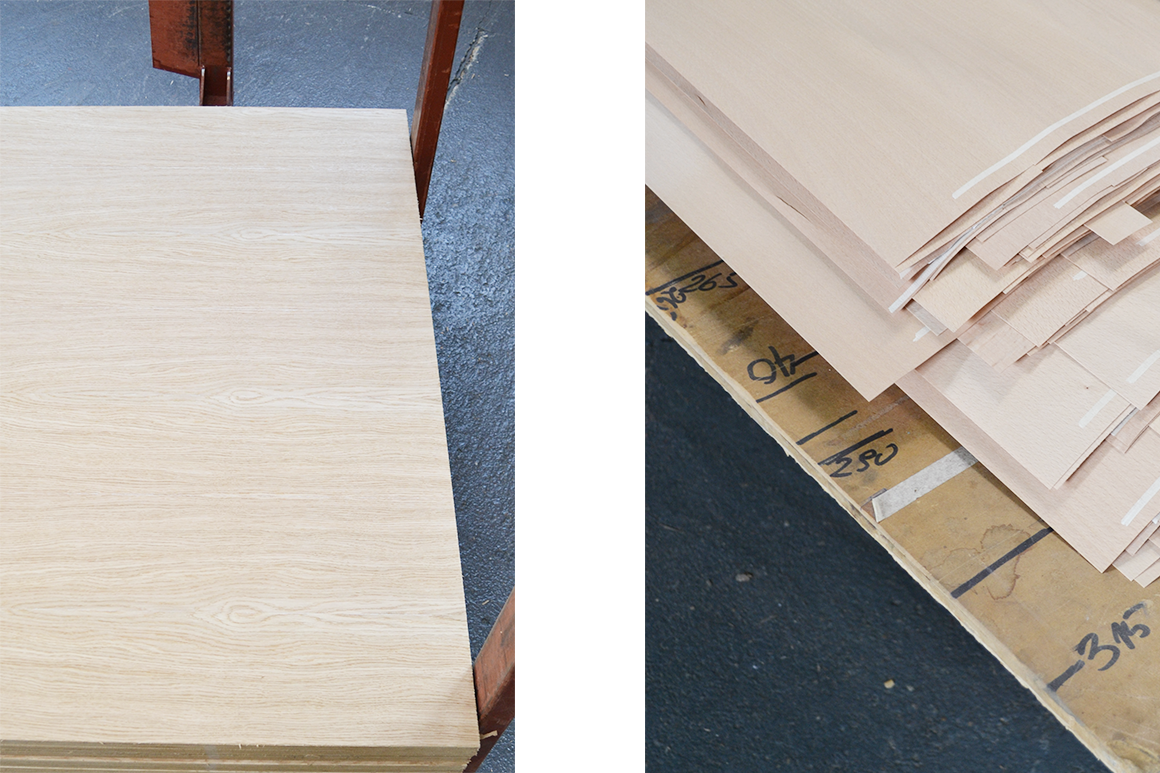 2. A Unique Grain
Artificial wood surfaces have come a long way over the years but nothing can replicate the beauty of real wood grain. Our aim is to retain the unique character you'd expect from solid wood, and that shines through thanks to diverse patterns and grains, no two surfaces alike. We take things one step further selecting each veneer leaf individually to make sure the grain and growth ring flows smoothly across doors and drawers, uninterrupted. This is achieved by using consecutive leaves cut from one log that perfectly book-match.
3. Meticulous Quality
Real wood needs a protective finish – ours is coated in a mat, colourless, water-based lacquer and UV curing, both of which enhance the beauty and durability of the surface while retaining its distinctive look, colour and feel. These formulas are toxin-free, just like the super strength glue that keeps the surface in place. That means a clean and safe tactile experience, good for you and good for the planet. It's the little things that count so we made sure that our shelves are smooth at their edges, as well as scratch, chip and fingerprint resistant, so all you'll see is the timeless beauty of the grain. Just like solid wood, your real wood veneer surface will age beautifully over the years while retaining its core strength and stability.
[image_point id="3298"]
4. A Cool & Calm Colour Palette
Our selection of veneer colourways are subtle, understated and classic. Oak offers a rich, honeyed warmth, beige and amber hues giving it a cosy feel. Ash takes a cooler form, fresher and more minimal in its tones. Both versatile all-rounders, this duo will fit seamlessly into your décor no matter your aesthetic – modern, traditional, bold, calm and everywhere in between. Wood never goes out of style, so expect to enjoy these finishes for years to come.
5. The Sustainable Choice
Real wood veneer is the smart choice in every sense. As well as offering stability and style, thanks to the manufacturing process, it also causes less disruption to forested areas. To illustrate, 1 cubic metre of timber yields 20 square metres of timber, while 1 cubic metre of veneer gives an impressive 900 square metres of veneer. All our wood is sourced from within Europe keeping our carbon footprint at the lower end of the scale, while everything is delivered in 100% recyclable packaging. The shelving itself is built to last – functional, practical and beautiful. We hope you'll enjoy it for years to come meaning less repeat buys and less furniture landing in waste.
[image_point id="3307"]