A Labour of Love: The making of the Tone Wardrobe

The Tone Wardrobe, our very first wardrobe, was a labour of love two years in the making. From day one, we set out to create a product that would satisfy everyone's organisational needs, as well as fit seamlessly into all types of spaces and everyday routines.
First things first: research, lots and lots of research. To create a wardrobe that has it all, we had to fully grasp crucial topics such as: our audience's lifestyles, how people store their belongings, what's missing from current products in the market, and which details would make all the difference.
Luckily, we have on our side a dedicated team of experts, who care a lot about creating outstanding products that don't just look great, but will actually make a positive difference in people's lives. We're not kidding when we say we take storage very seriously!

So, if you've ever wondered what it takes to create a wardrobe from scratch, sit back and take in some tips and insights from two of our Product Designers, Kamil and Matias.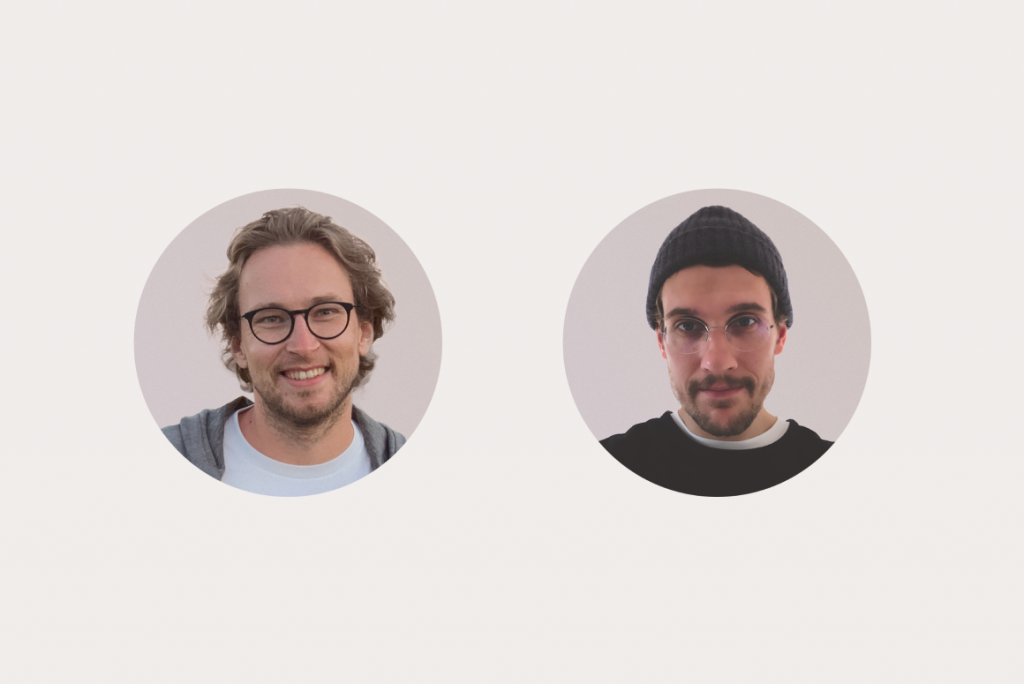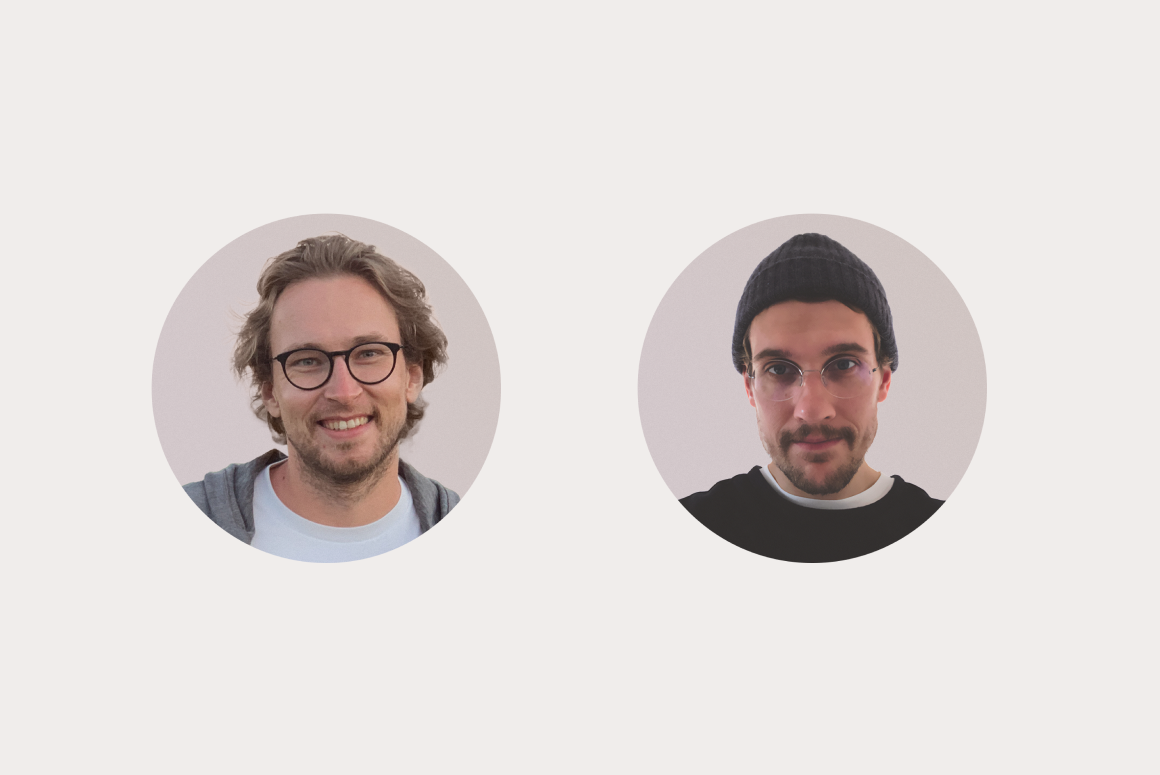 What were the first steps you took?

M: Firstly, we had to understand the main issues involved in creating such a large and complex piece of furniture. We had so many questions, but we were motivated to get our hands dirty and create the wardrobe of everyone's dreams.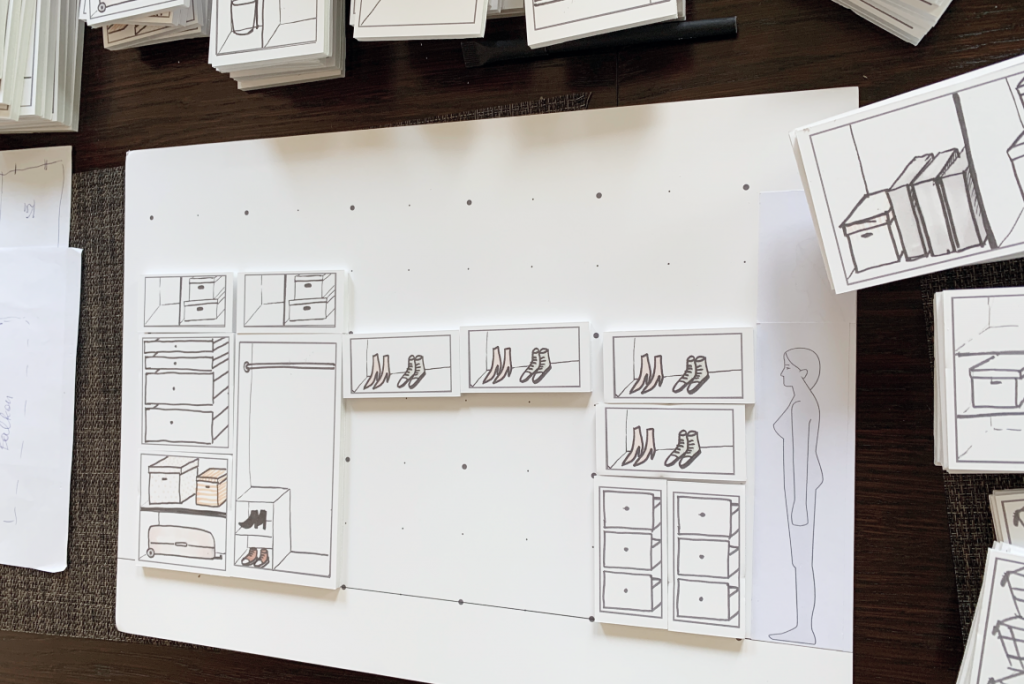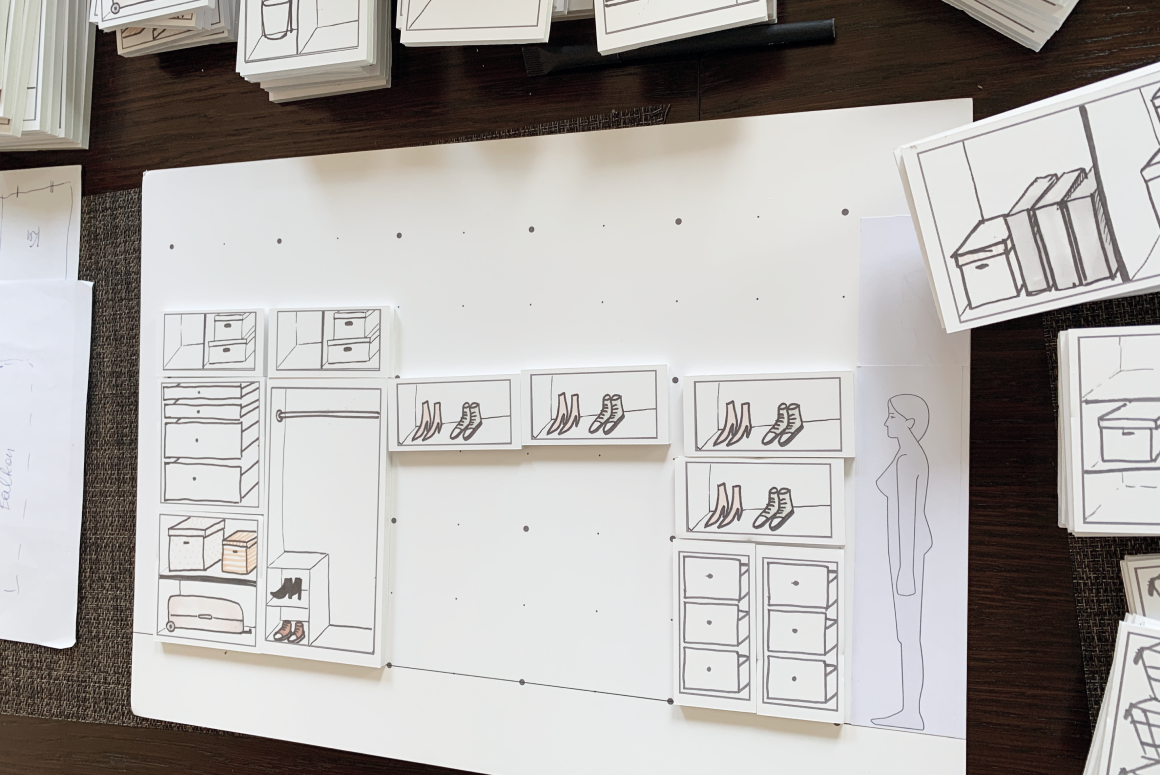 What sort of research did you do?

K: We conducted a wide variety of tests: from product ethnography (literally going to people's houses and looking in their wardrobes), market research and a handful of usability tests on different stages of development. I believe users are experts of their own lives. For me, the role of a designer is to bridge a gap between the conscious and unconscious needs of a customer in the form of a product or service.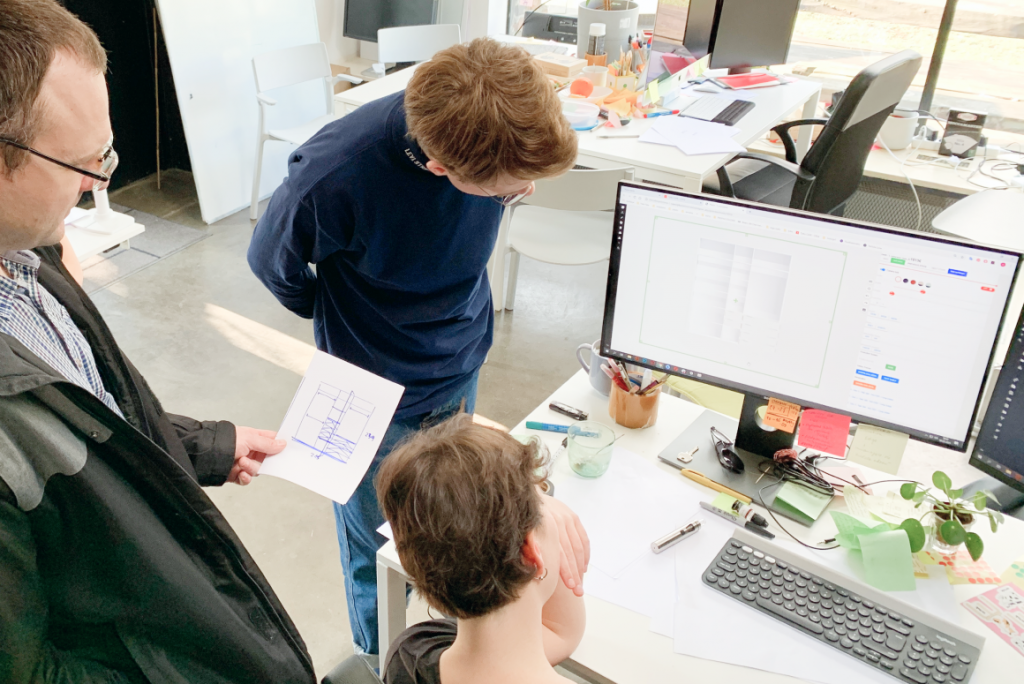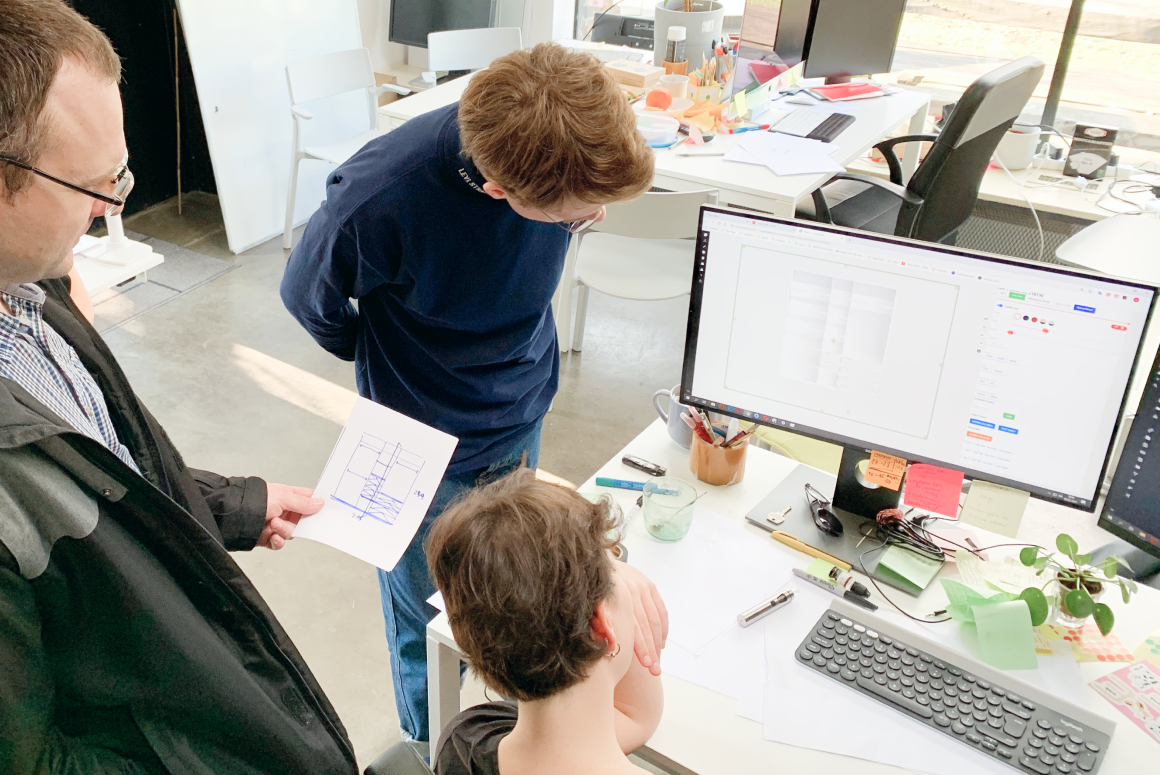 What valuable insights did you gather during research?

K: From our ethnography and individual interviews preceding the usability tests, we learnt to what extent details like drawers make our lives easier. Never underestimate the great functionality of a drawer! They help maintain tidiness and make the most of the space within the wardrobe.
On the digital side of things, we started with a much more flexible configuration that would allow the users to decide where to put the drawers and shelves. This didn't work out well, so we created a curated selection of predefined segments – not only did the configuration process speed up, but people also discovered layouts they didn't consider before, and felt inspired to try something new.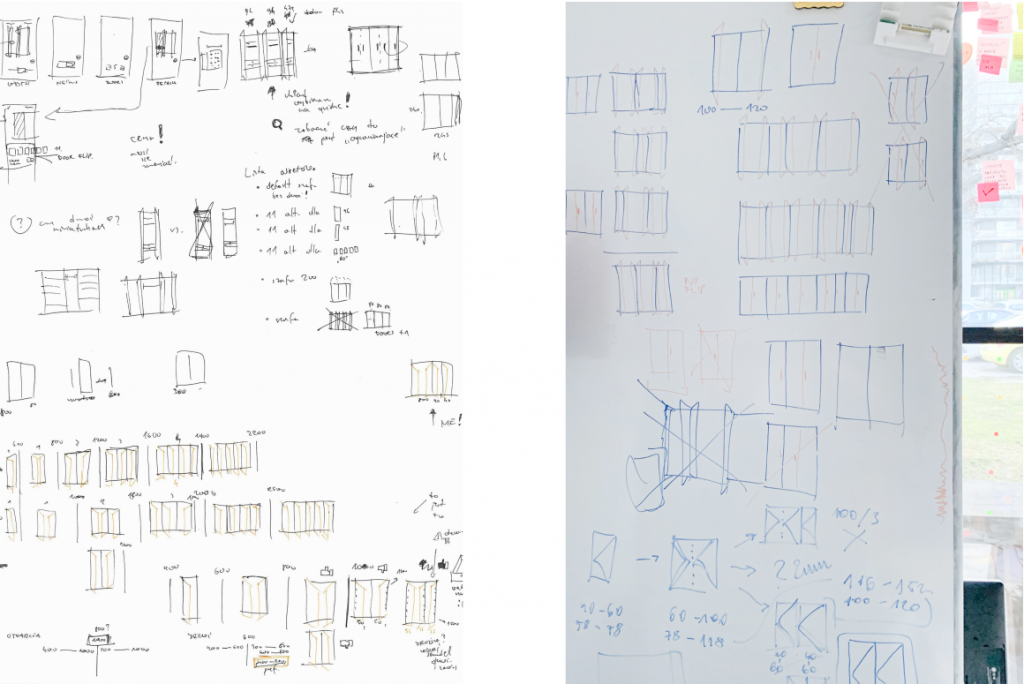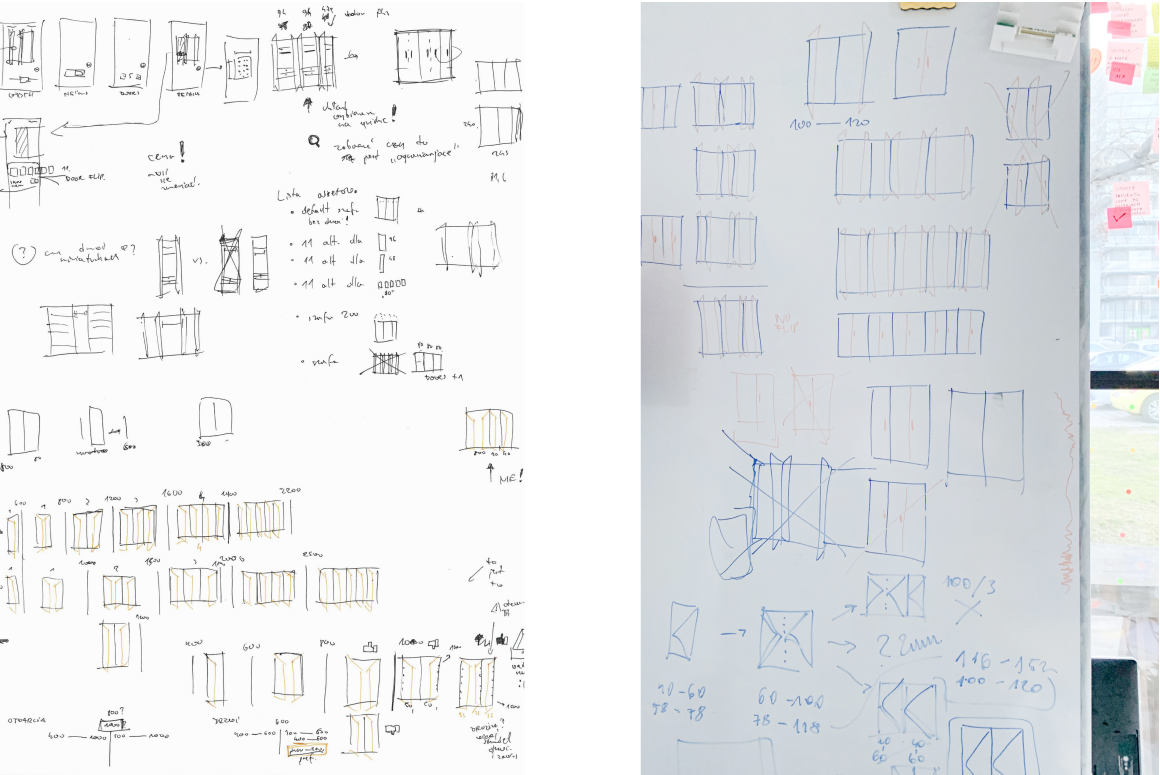 You landed on 16 segments as the ideal amount to provide people with smart organisation – why?

K: We made this decision based on the information we collected from a wide range of sources throughout our process: usability research (mentioned above), expert knowledge within the company, as well as advice from experts in the field of made-to-measure wardrobes in the European market. When we were certain that configuration by segment is better than by individual drawer/shelf, we tested a larger and smaller number of segments. After receiving feedback, we decided on the ideal amount: 16.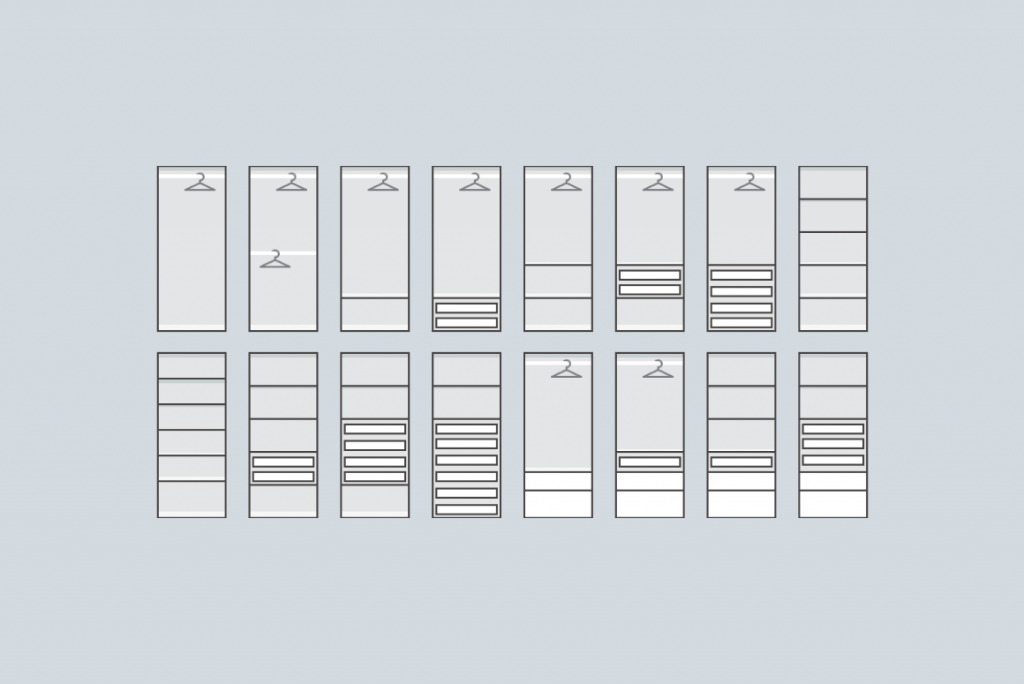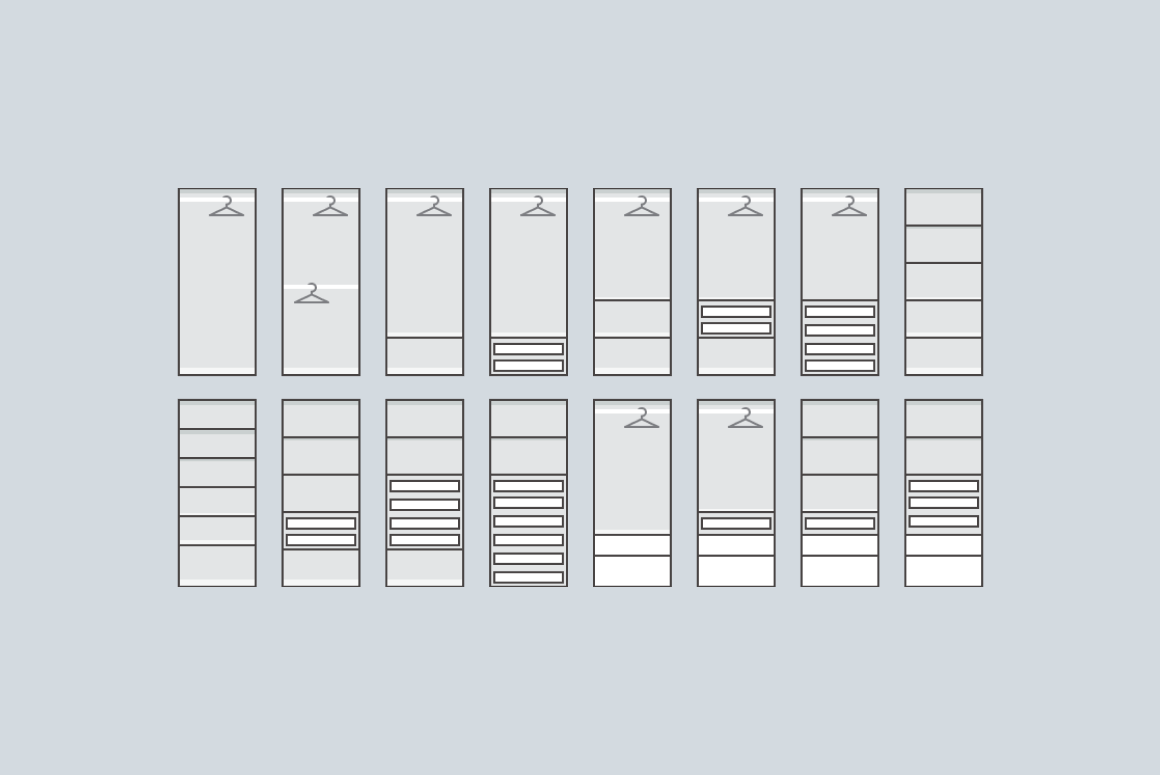 How did you decide on what materials to use?

M: At Tylko we take the quality of materials very seriously. It's important to select materials that will respond well to the characteristics of the furniture. When creating our wardrobe, we mixed different materials as a response to the main problems we were solving. The construction is based on boards that are sturdy, while light enough to lift while assembling.

What were some of the challenges you faced?
M: One of the challenges was to find a way to transport our biggest product yet. Our solution was to create a wardrobe that can be divided into parts and packed into our standard sized packaging. When the wardrobe is assembled, it will always look harmonious with no division marks in sight.
Another big challenge for us was, of course, to create a large product that would be able to fit in all sorts of spaces. We had to take into account obstacles such as curvatures of floors and ceilings. That explains why we created a 10cm gap above our wardrobe: it's so that we can still assemble it even if the walls, floors and ceilings aren't perfectly straight.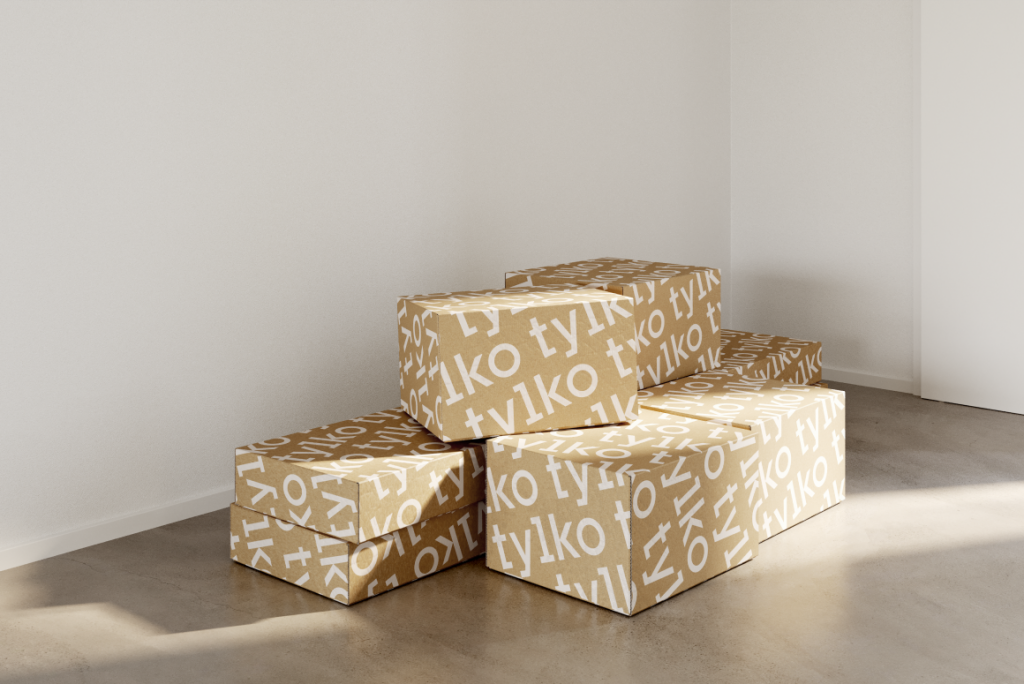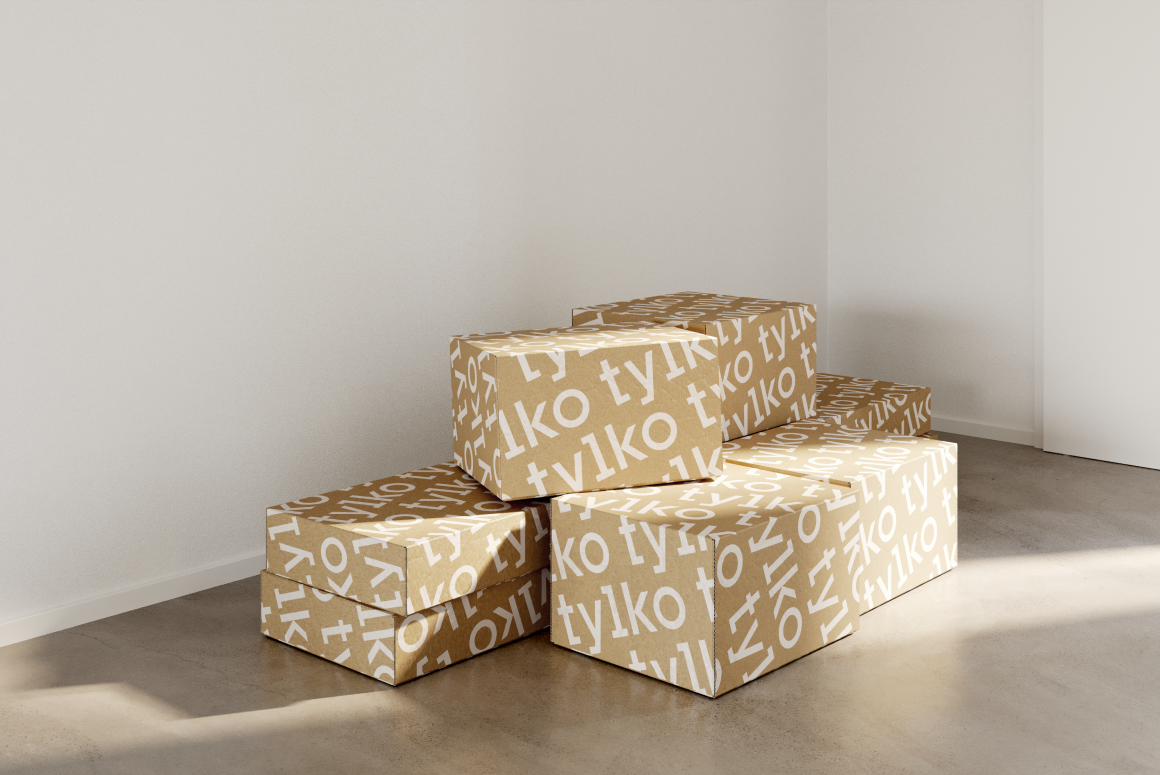 What are you most proud of?
K: I love that we have been able to create a product that offers the complete package. Every detail was thought through. Hardware, software + service are all integrated to offer a great, seamless user experience.
Here's an example: door hinges. They were specifically selected to make the wardrobe's doors surprisingly nice and sturdy, with the right amount of resistance when opening and soft-closing.
Since we treat our furniture like we treat our code, our algorithms place hinges exactly between drawers, so they don't obstruct the capacity of the drawer. Additionally, customers don't have to worry about assembling hinges from scratch: they are pre-mounted in the factory, so all they need to do is to click them into place.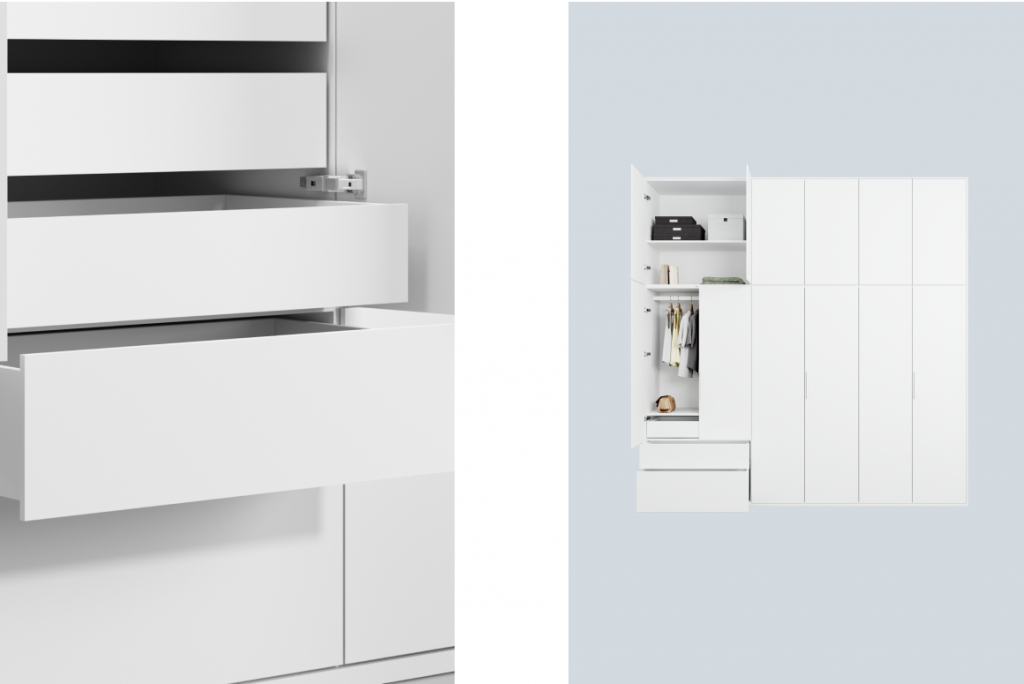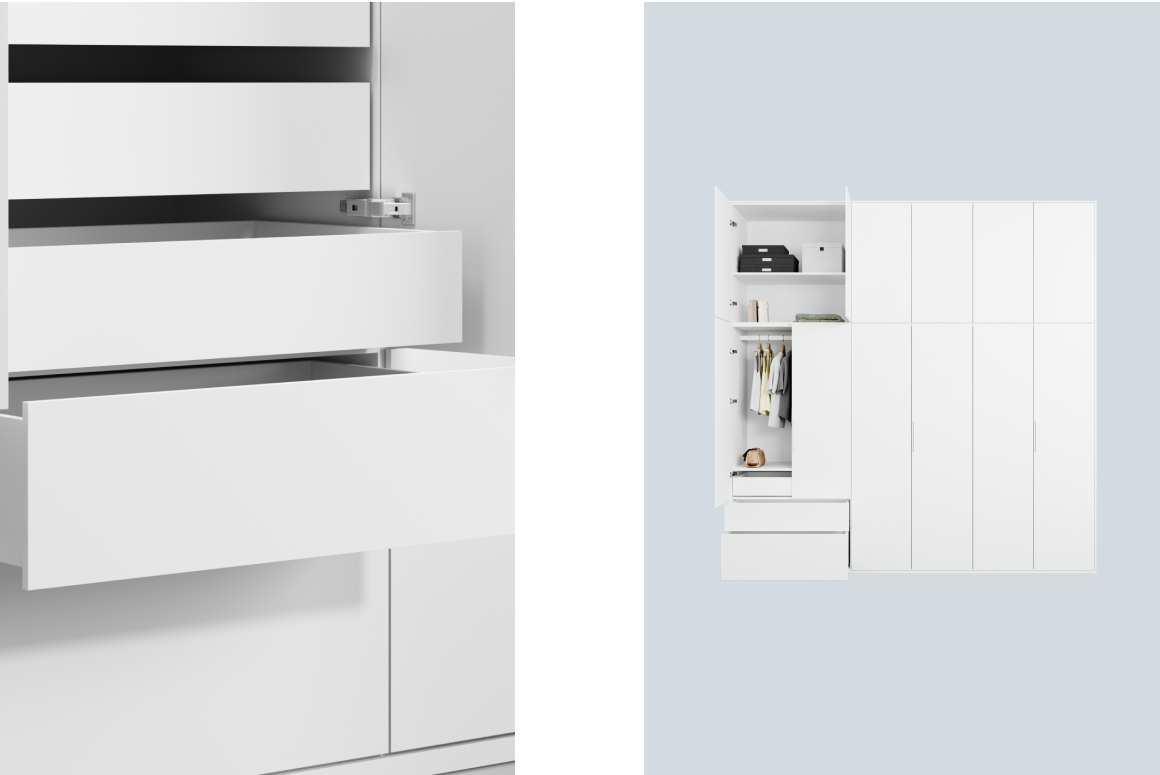 Nerdy fact?

M: We geeked out big time on the handles. It took months of 3D printing and prototyping, until we created a handle that we were really proud of!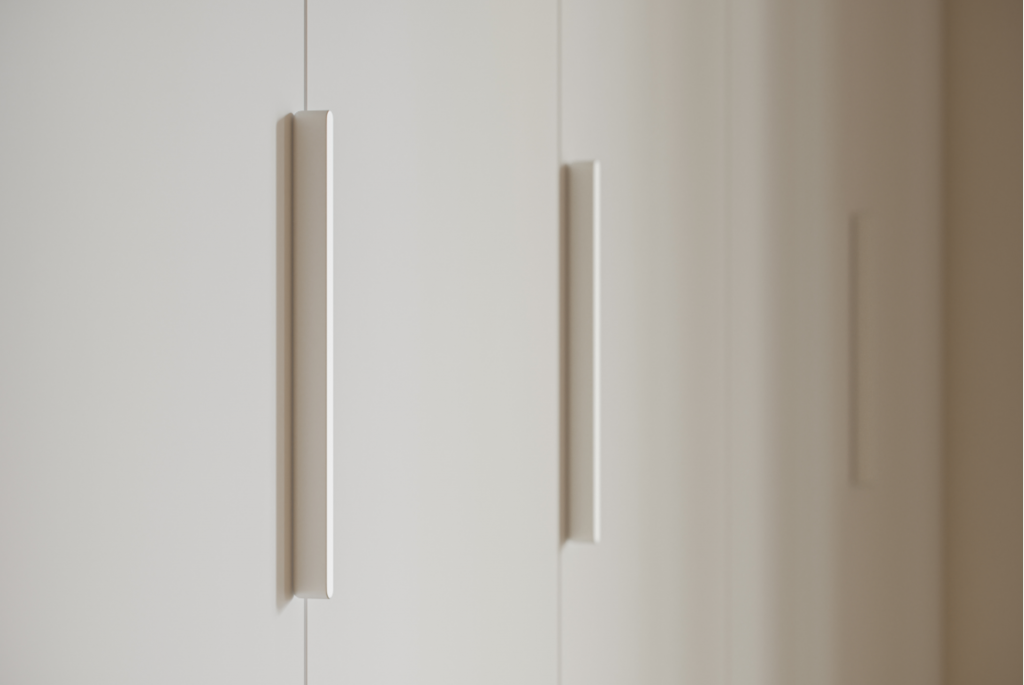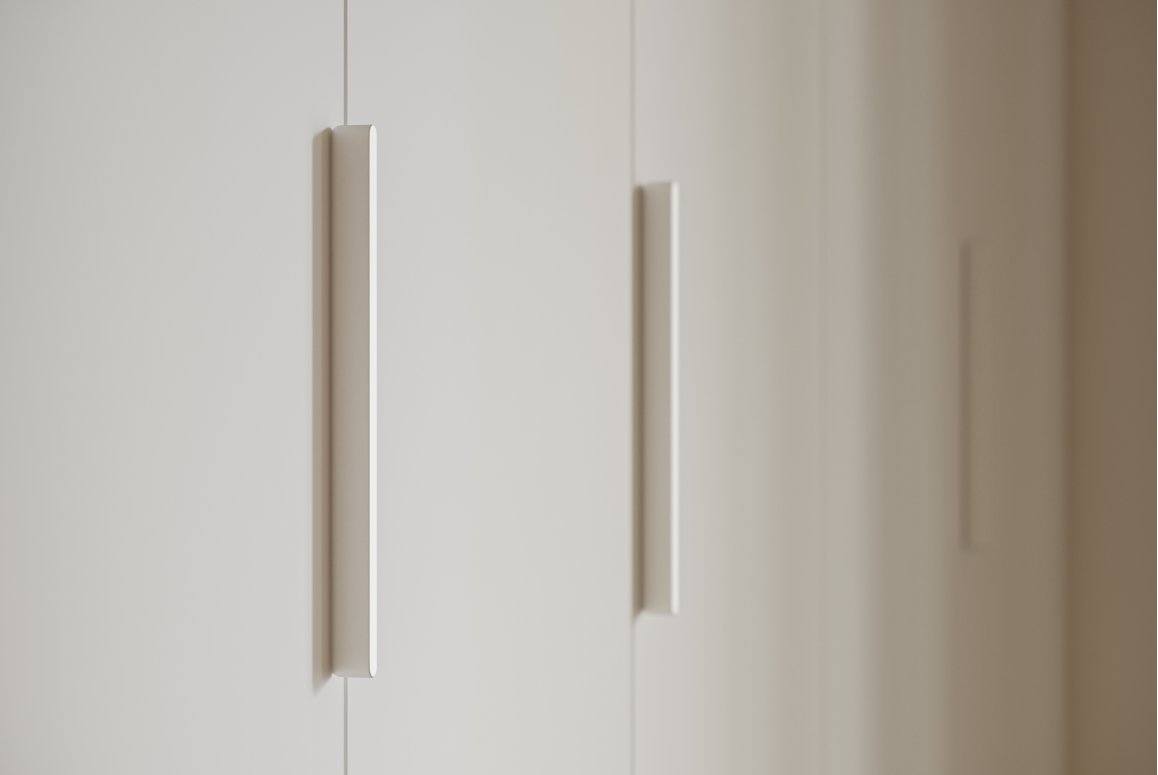 Alright, that's it from us! Now that you've got the full scoop, are you ready to start designing your very own, perfect-fit Tone Wardrobe? We hope you love using it as much as we enjoyed building it.