Tylko x Autor Rooms – The New Hospitality

In a city that tends to offer mainly chain hotels or cheap rooms to rent, Autor Rooms is a breath of fresh air.
The brainchild of Mamastudio – a leading Warsaw design agency – Autor Rooms is much more than a place to stay. It's an immersive experience with interiors furnished by Poland's best designers, personalized breakfasts from locally-sourced ingredients and day tours organized by experts in their respective fields. From bathroom fittings and door knobs to stationary, everything in Autor Rooms is Polish-made, and the attention to detail is painstaking. Magda Ponagajbo, one of Mamastudio's partners, shows us around this design lover's dream.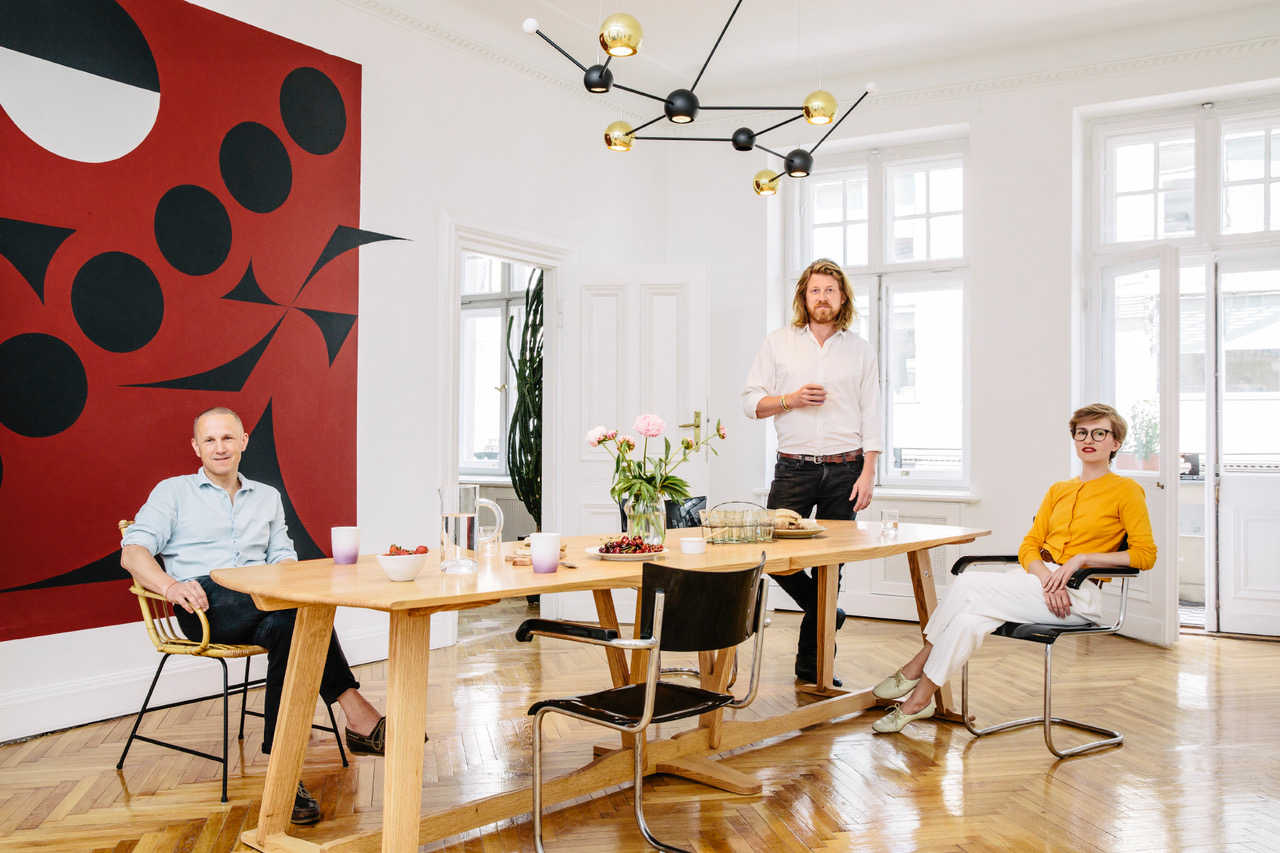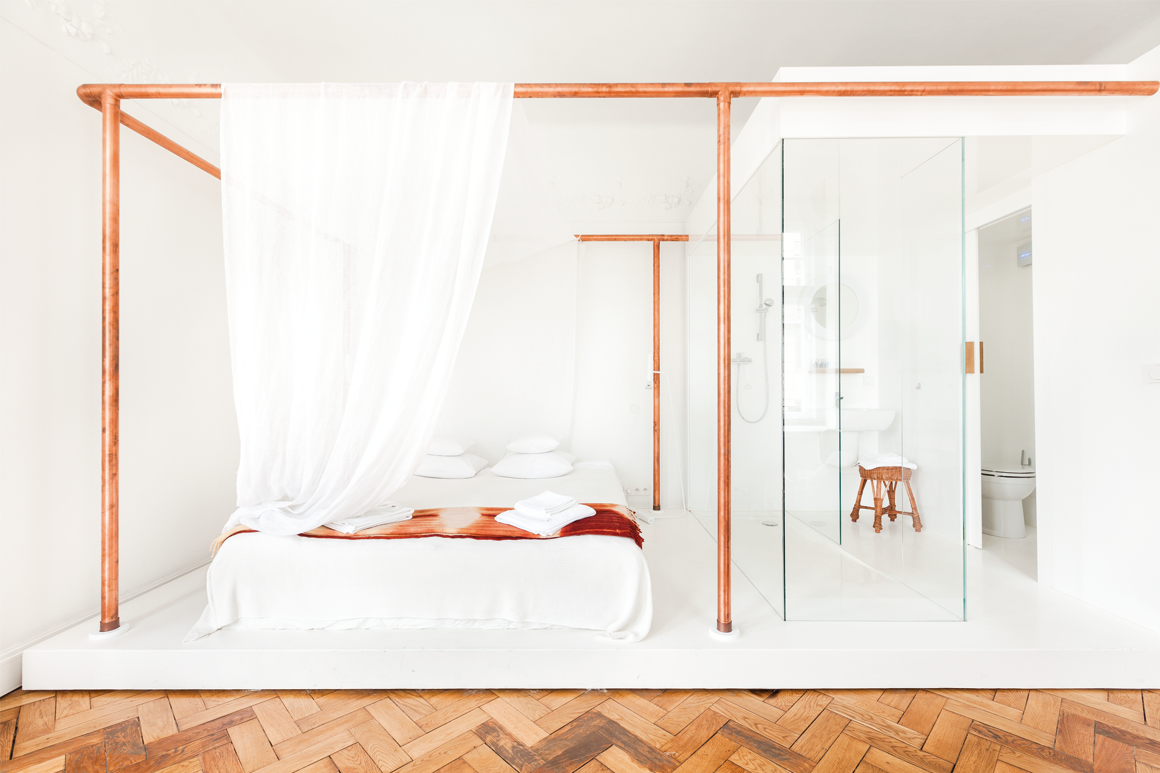 We get the impression that what you provide is not just a roof over one's head, but a real insight into the life of a city!
The idea was indeed to share everything that excites us about the city. We provide a curated selection of things to do and see and this approach has played out very well. The guests that come to us really appreciate that. I'm really disappointed by the kind of coverage that Warsaw gets in mainstream international media – I'm surprised that top journalists do such superficial research about here. We decided to publish a book as an answer – Warszawa/Warsaw– which is a beautiful, hardcover collection of the best of Warsaw – a "key to the city", if you will. We want to be the knowledgeable local for our guests – we're here to tell them what to avoid and which sites are overrated and touristy. They want to hear our opinion and get an authentic view of the city from us – something they won't get at a hotel.
You don't like to be called a "hotel"?
While searching for the name, we did everything to avoid sticking the "hotel" label on Autor Rooms! The word "hotel" doesn't have the right connotations and even "design hotel" or "boutique hotel" sounds a bit off to me. We settled for "boutique B&B" in the end, but over time we would like to build a brand that doesn't need any additional description.
That said, we do have a consultant who's spent years working at a luxury hotel and now advises us on how to meet the guests' expectations. After all, we do want to provide a high-standard, luxury experience. The bed has to be perfectly made and comfortable, the cushions nicely scented, the bathroom filled with quality cosmetics and the sheets pleasant to the touch. We obsess over all of these as much as we do about the design of the apartments.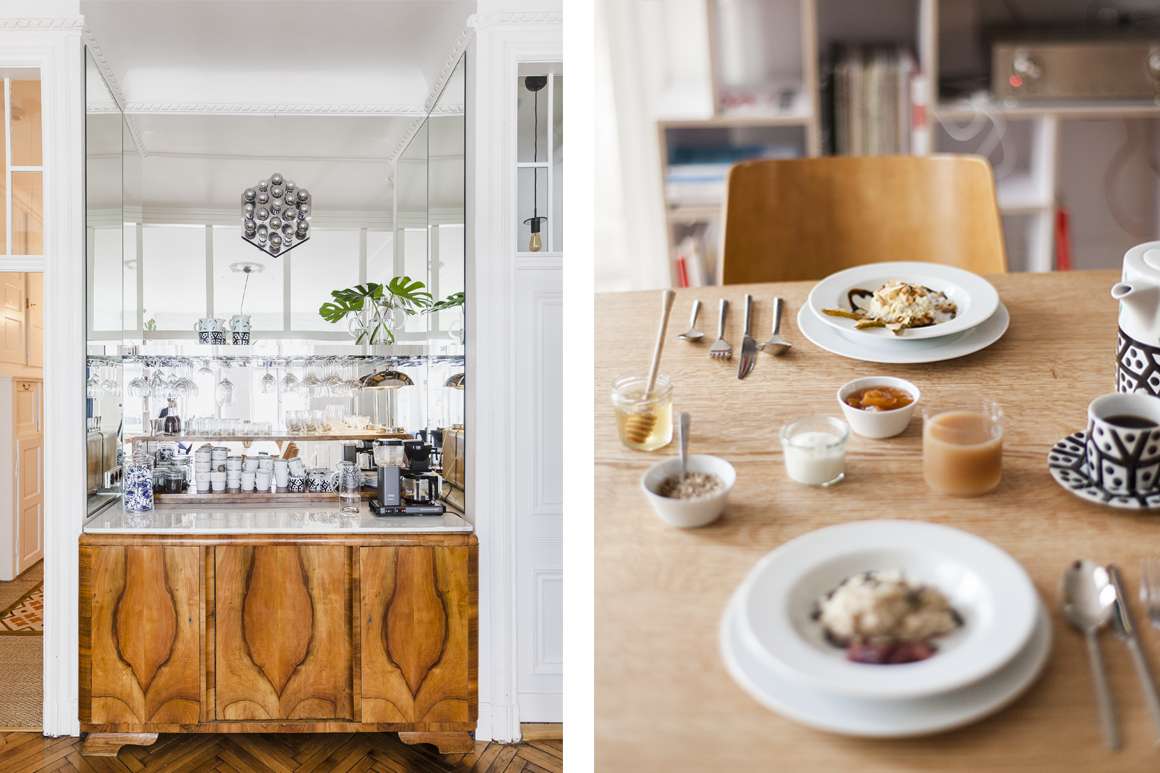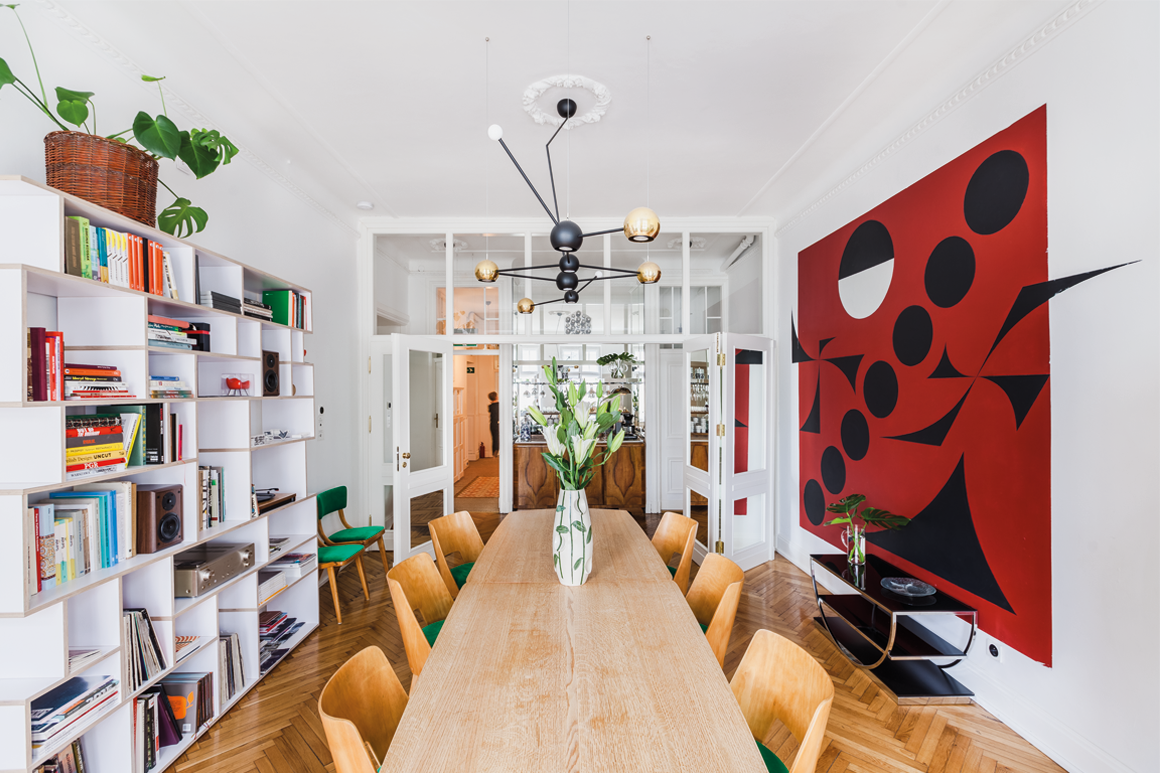 How did you come up with the idea of Autor Rooms? It seems like a courageous change of direction for a graphic design studio to venture into hospitality.
I see it as a project that came very naturally to us, perhaps because we've long been involved in animating the city. We used to organise picnics, which were a big cultural event, and we've also collaborated with journalist Agnieszka Kowalska on her guide "Do It in Warsaw" since its inception. In our studio, we work with big corporate clients and we don't always get a chance to do something truly creative. Hence this project! We've were thinking about it for a long time and finally, nearly four years ago already, it started to take shape. There was a lot of risk involved, but we decided to take it on and realize our dream. We rented the flat in January of 2015 and started the renovation right away. The first guests arrived that July, so it all happened pretty quickly! We gave the designers complete creative freedom and are more than happy with the results and so are our guests!
You collaborated with architect Mateusz Baumiller on the interior design. What approach did you take?
We were very determined to source as much as we could from Polish suppliers – and I'm not talking just about the furniture. The heaters, sinks, mattresses, quilts and even the tiles in the kitchen – they're all Polish-made…and it's not that easy to find a mass-produced product that is made by a Polish company and designed by a designer!  One good example are the bathroom fittings designed by Colorofon studio for BISK – a huge Polish company with a worldwide reach. Another is the organic cosmetic range from Tołpa, which our guests love. I think our obsession with locality is what makes us different from all the design hotels, which seem to grab the latest must-haves from established Italian brands and end up all looking exactly the same.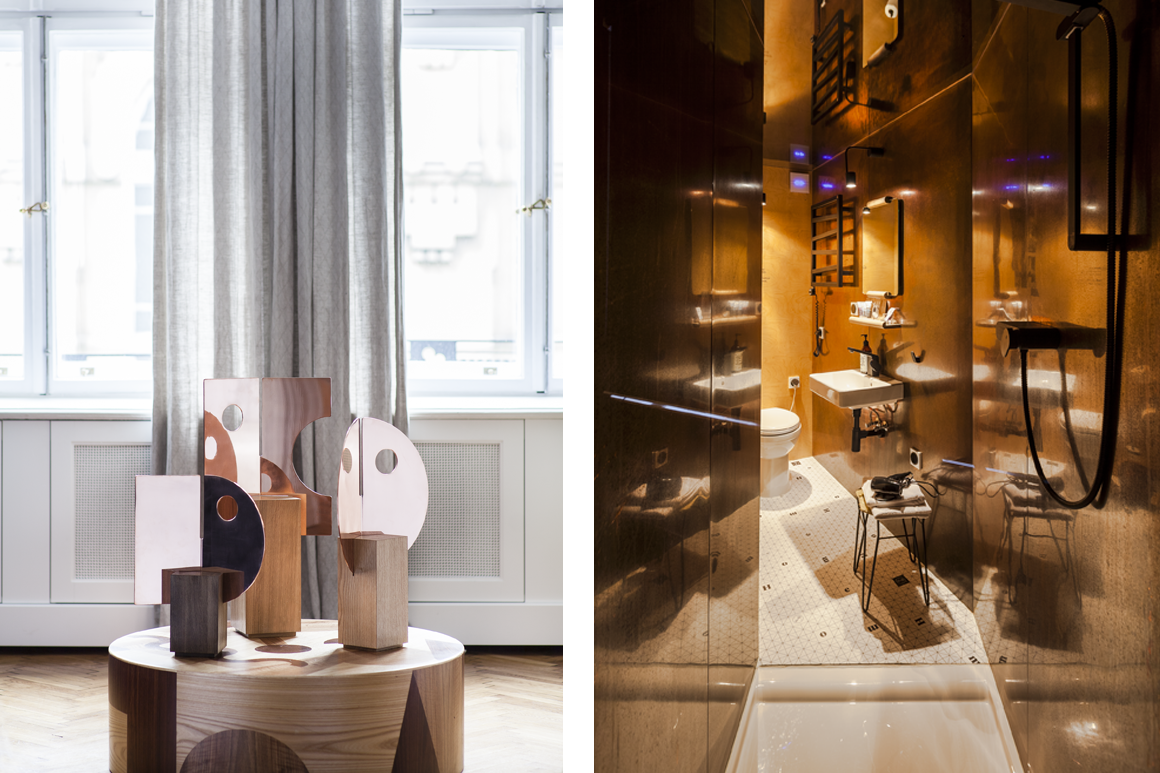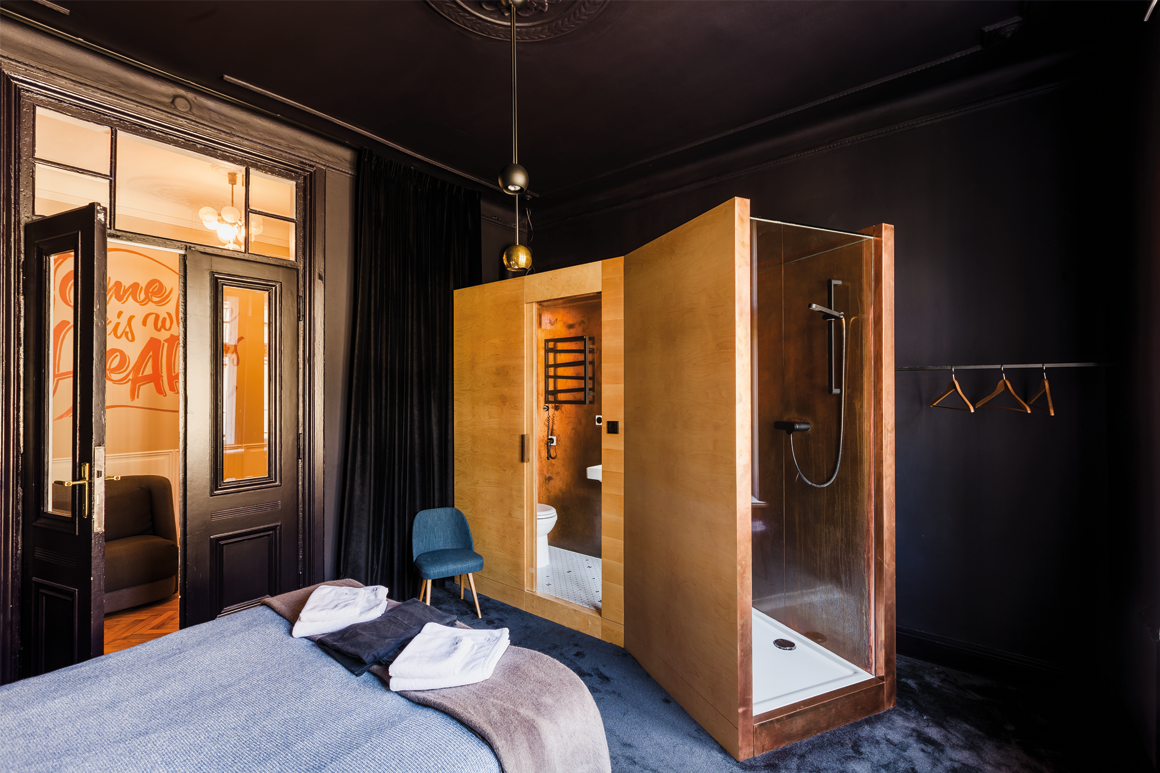 What pieces are made especially for this place?
From the beginning of the project we worked with renowned industrial designer Maria Jeglińska, who created a number of pieces for us. She designed a beautiful glass serving set, which is now in production. Each room has a tray with glasses and a water carafe designed by Maria. She also designed several pendant mirrors, as well as the stunning, sculptural copper mirrors – and even the door handles!
We also commissioned bolsters for the sleeping rooms from Beza Projekt. I remember being in their studio and looking at a blanket they made during their residency in Turkey. I immediately wanted something similar and that's how the bolsters came about. They're hand-made with all-natural wool and dyes. And in the bathrooms, there are bathrobes designed by Zuo Corp.
In addition to the commissioned pieces, we also purchased a number of products that were already available on the market. We've got Krystian Kowalski's sofas for Comforty as well as china from Kristoff…and then there's the shelf by Tylko that was easily made in the app. I think Tylko and Autor Rooms have a similar energy as companies that are relatively young and have a lot of potential.
You're not just hosts, you're the new design patrons!
I'd like this patronage to keep gaining momentum. I love the idea that we're able to pay for both the design and the production and don't have to resort to bartering. We give the designers complete creative freedom and have so far been more than happy with the results and so have our guests. We're lucky to host people who have a similar sensitivity to us and who appreciate the products that we showcase. They can even buy the pieces as souvenirs, which is a testament to their appeal. And, we were thrilled to become a member of the Design Hotels group – which not only is a great honor, but helps us to reach more design-minded people and really showcase what Warsaw has to offer – both the city and the quality of it's creative output!
Speaking of guests, who are they?
We have a lot of international guests who often find us through the recommendation of someone who lives in Warsaw. They're very curious about the city and eager to hear some suggestions. We've recently had one guest from London who was absolutely amazed by the place. She said that such a place in London, in the center, with this level of design and service, would be out of reach for an ordinary person. This made me realize that we have a unique opportunity to offer a very personal, authentic and luxurious experience for a price that's still affordable – yet another positive about Warsaw.