If you're anything like us, you love a good "top five" list. We especially love it when we're included!
Fast Company recently published an article – "5 Flat-Pack Furniture Companies That Are Cooler Than Ikea" – and we were delighted to see Tylko at the very top.
"Flat-pack" is undergoing a re-definition. While it may have meant "cheap and cheerful" at one time, the new generation of designers are making it "better: sturdier, sleeker, customizable, and able to survive multiple moves.", according to Fast Co. Now "flat-pack" simply means a method to deliver easily-assembled furniture-with better quality, that's longer-lasting, and in our case- with big-name designers on board throughout the design process. And, with the added advances in augmented reality technology we put you in the designer's seat right from the start- so it may be flat-pack, but it's absolutely to your specifications and exactly what you need. We don't do "one-size-fits-most" around here, but we definitely are cool.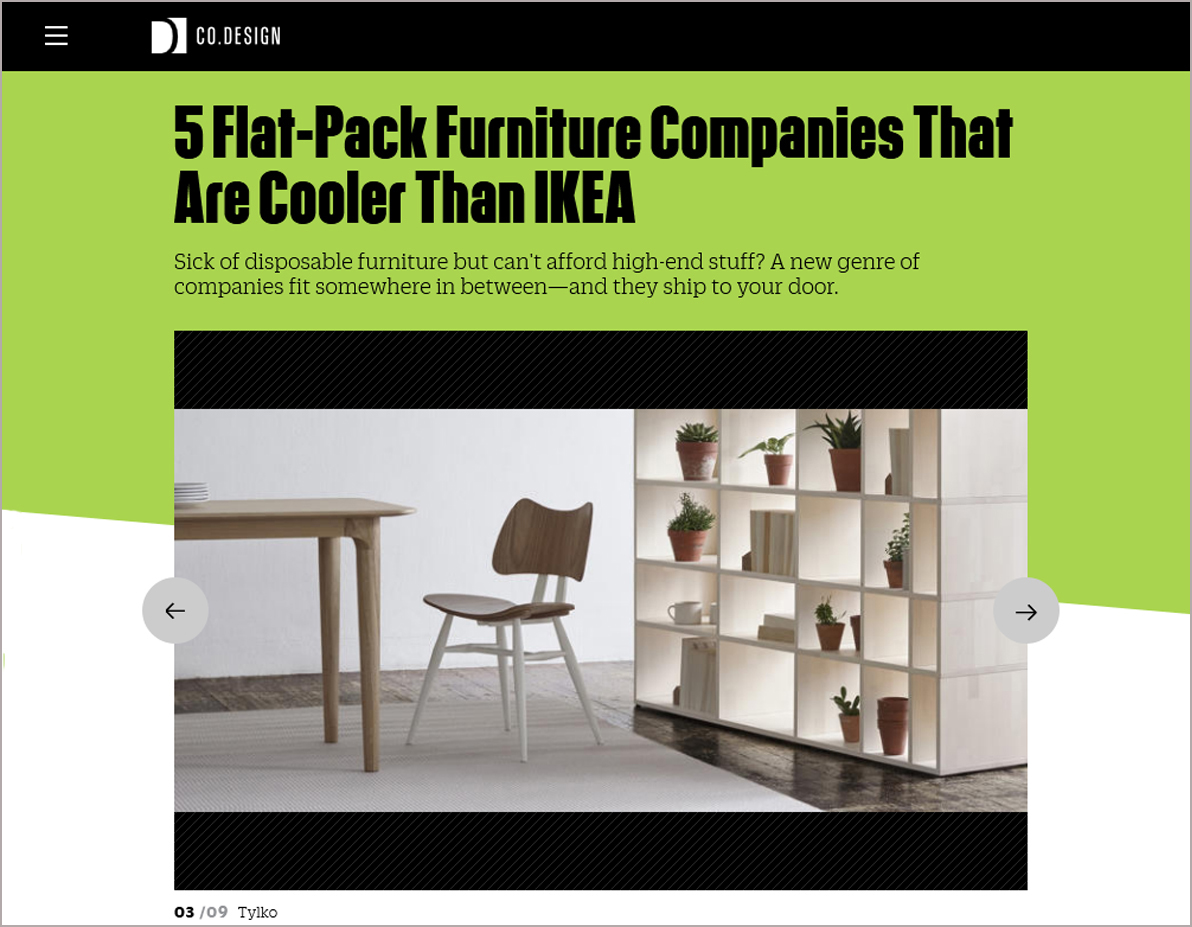 While we were excited to be included in their list, we are more excited that we offer more than what comes to mind when you think of typical flat-pack furniture. There's often an air of disposability or "short-term" when people hear the words flat-pack- with some products even being promoted as a temporary solution. We chose to create sustainable, adaptable and long-lasting solutions- that also happen to look great in your space. We build our furniture from high-quality materials, and intend them to last from generation to generation- not just a few moves, and that's where our difference lies. Flat pack, meet the future.
For the full article, click here.