Introducing Tylko Type01 Sideboard: Smart Storage, elevated.

Continually evolving, we're thrilled to reveal the latest addition to the Tylko family: the Type01 Sideboard.
Taking its cue from the recently launched Type02 Sideboard, our new release combines elegant and natural aesthetics with the versatility of Tylko's contemporary sideboard system – functionality in harmony with form. 
Whether a home for your TV or audio station, a filing solution for your office, a place to display your favourite books or a hub for a treasured collection of vinyl; the Type01 Sideboard is designed to keep you organised in style.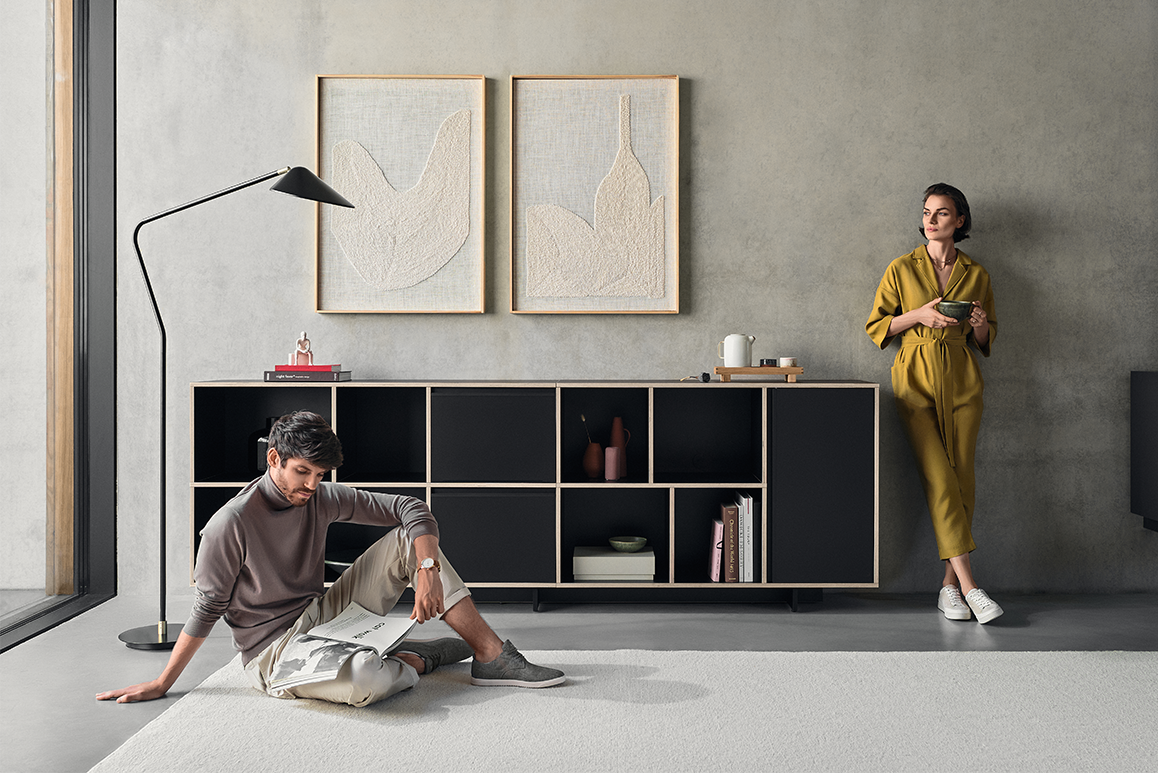 Configure your Perfect Fit
Our intuitive Type01 Sideboard configurator will be your starting point, with our six customisable presets your guide. This easy to use design tool works in simple segments, allowing you to individually adapt columns until you reach your ideal piece. Whether exposed shelving or concealed compartments with the addition of our drawers or doors – the choice is yours. 
From standard layouts to more freeform set-ups, the customisation continues with four trademark styles: Grid, Gradient, Pattern and Frame, all adjustable in both height and length. Our designers have identified the ideal proportions for this quartet and, applying smart parametric technology, these remain no matter how you choose to customise. The result? High quality, perfect-fit furniture tailored to your space.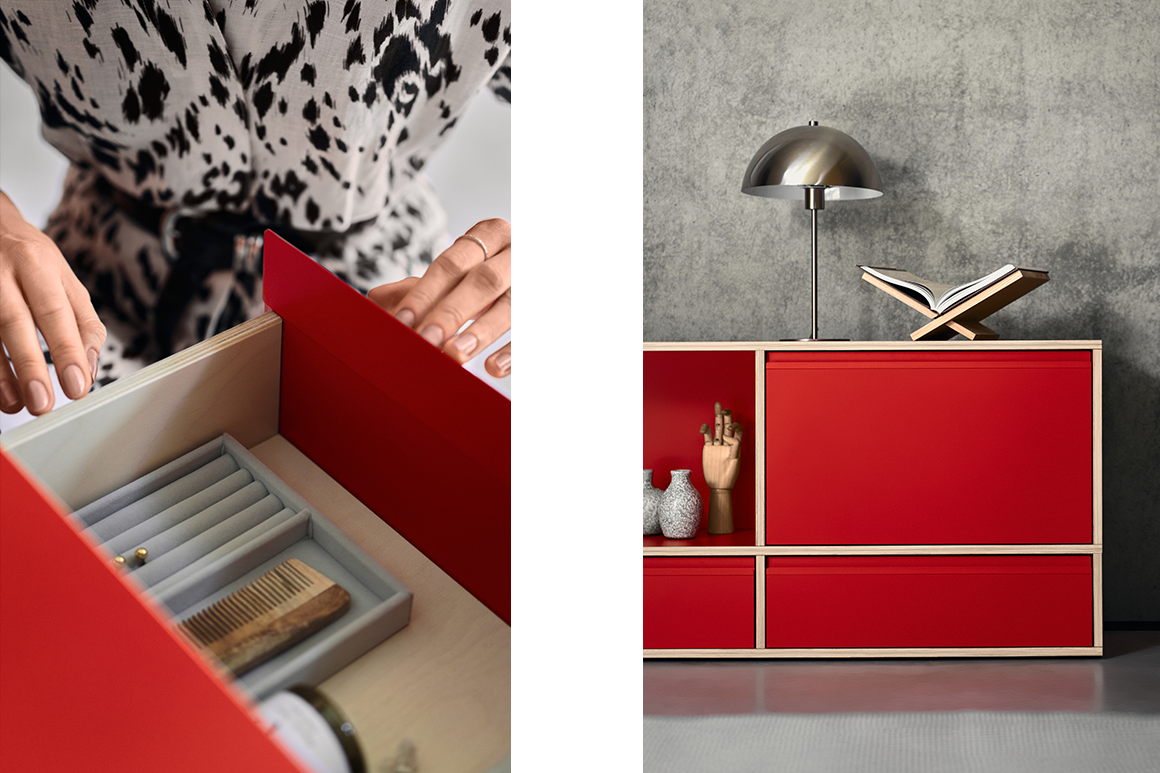 Detail that Matters
Thoughtful and stylish detail results in a system that stands out from the crowd – with every element being both purposeful and practical. Cable management grommets keep messy cables under control, added doors can be flipped left or right while extra inserts divide the internal space to suit your organisational needs. 
A first for Tylko, the Type01 Sideboard unveils a brand new design element: the plinth. Crafted in matching materials, the plinth elevates the piece to create a light and airy feel while retaining a clean line to the floor. A fresh take on the classic sideboard silhouette.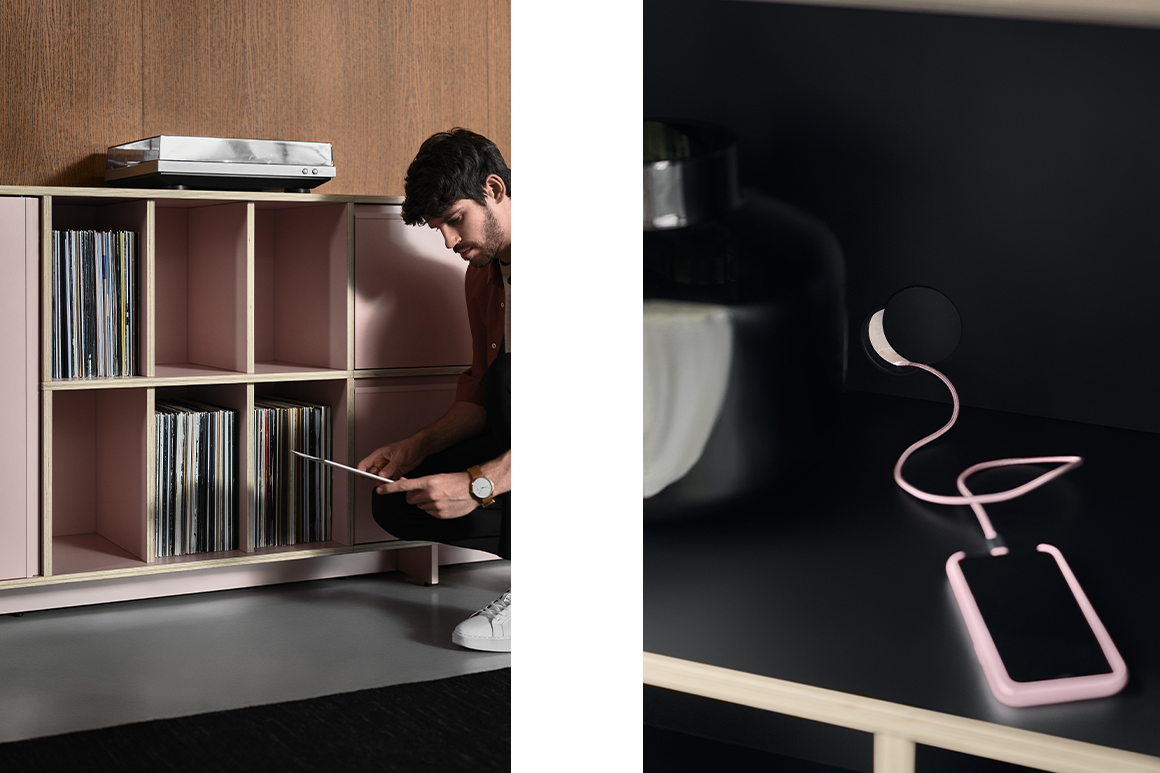 Looks Made to Last
A timeless aesthetic designed to fit seamlessly into any home, the Type01 Sideboard comes in two material options and multiple finishes.
Firstly, plywood in a full range of clean and contemporary colours: Grey, Dusty Pink, Yellow and Classic Red, shades selected to stand the test of time, with White and Black representing the ultimate in understated cool. With exposed plywood edges that reveal the beauty of the material, this signature Tylko aesthetic is a visible mark of quality. 
The new Type01 Sideboard is also available in our premium veneers – warm hues of Ash and Oak. With no two patterns alike, authentic surfaces take centre-stage with this duo of tactile, natural wood finishes.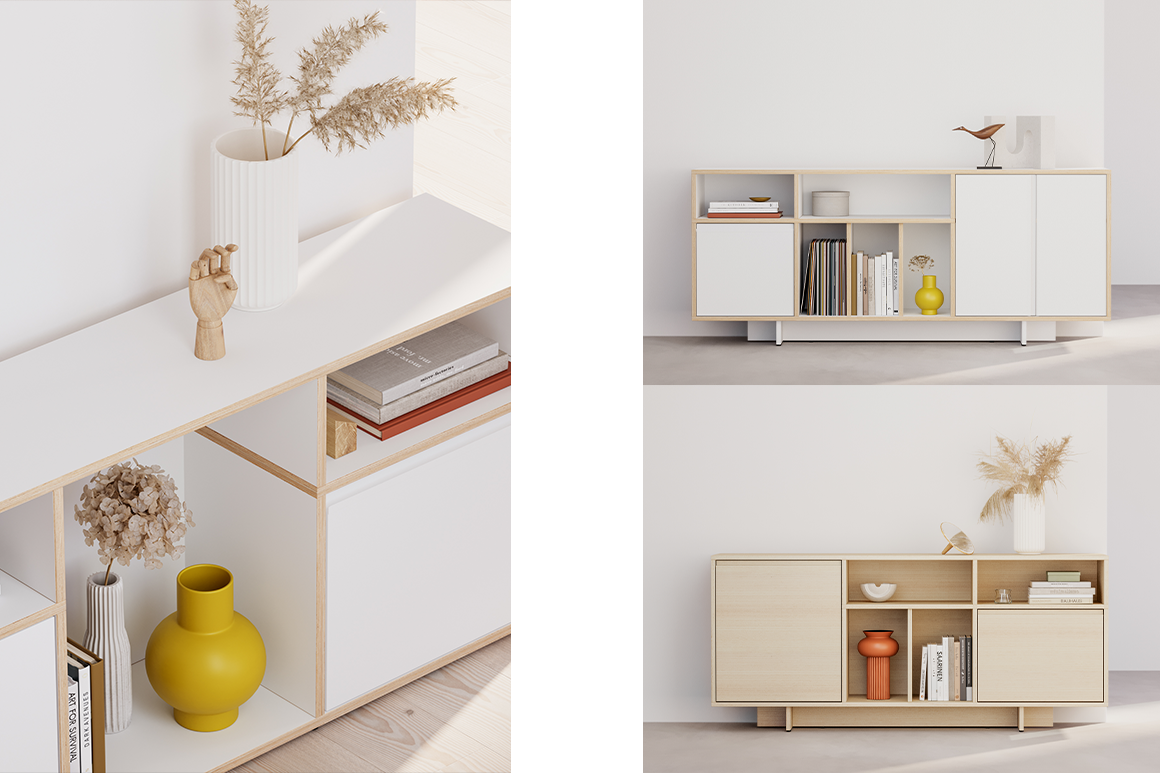 Conscious Craft for the Long-Haul
Craftsmanship and high-quality finish sit at the core of the Type01 Sideboard. Premium materials are matched with precision design, each and every element considered.
The good looks and clean lines of the Type01 mean your creation will remain relevant no matter how your personal style evolves. Part of our conscious ethos, we want our tailored, durable furniture to stay with you across the years: buy less, buy better.
In keeping with this philosophy, we continue to reduce our impact on the planet wherever possible. Non-toxic glues, recyclable flat-pack packaging, a reduced carbon footprint thanks to European-sourced materials and local factories – we're working hard to refine our eco-friendly practices across the board.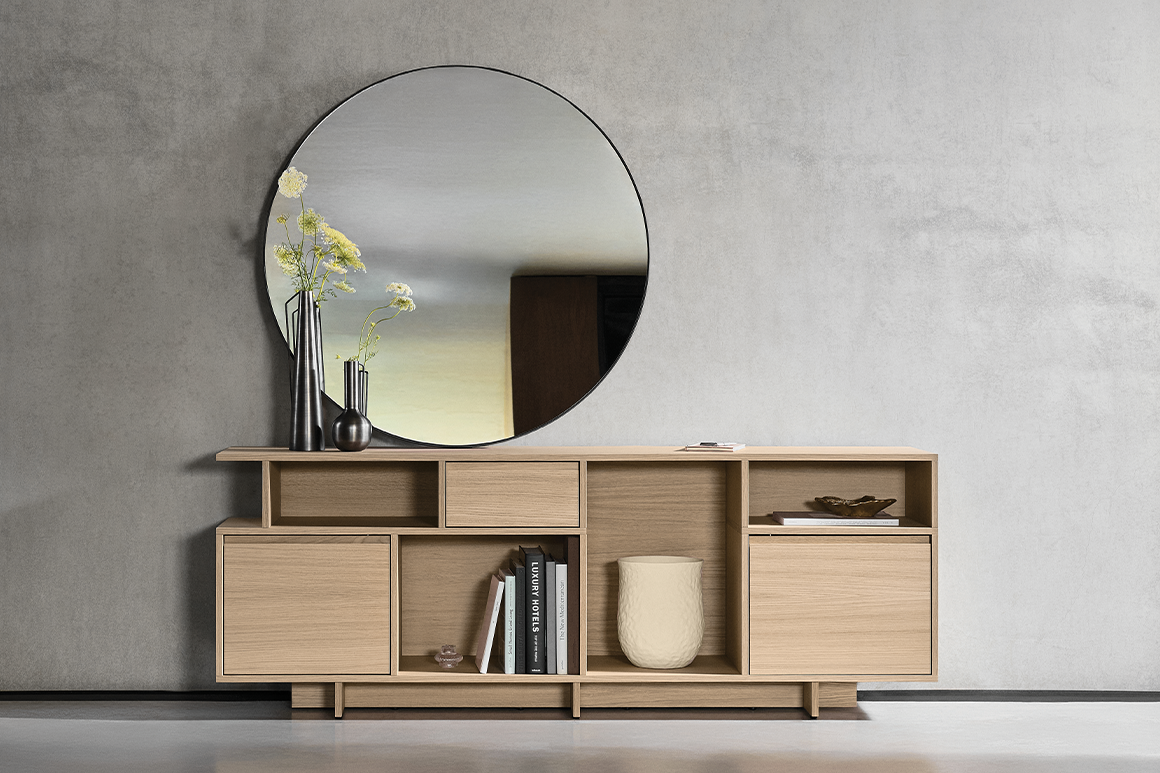 The Tylko Difference
Just like the entire Tylko family, the Type01 Sideboard comes complete with our customer-centric user experience. From our augmented reality app, on-demand production and free delivery, to our super simple click-in assembly and 100 Days to Fall in Love guarantee – Tylko's fuss-free process has been designed with you, the customer, at its heart.
Refined materials. Ready-for-anything features. Discover an elevated new take on smart storage with the Type01 Sideboard.