Introducing Tylko Type02 Sideboard: Sleek Form. Smart Function.

We're excited to reveal a brand new take on a Tylko classic.
Placing the spotlight on the standard sideboard, we've transformed a timeless furniture icon into a sleek, contemporary and expressive piece designed to address a range of storage needs.
Introducing the Tylko Type02 Sideboard. 
Months of research and development have culminated in a fully customisable sideboard set to change the way you store. A much-loved standard reinvented, the Type02 Sideboard meets the needs of modern life without compromise, storage that's anything but ordinary.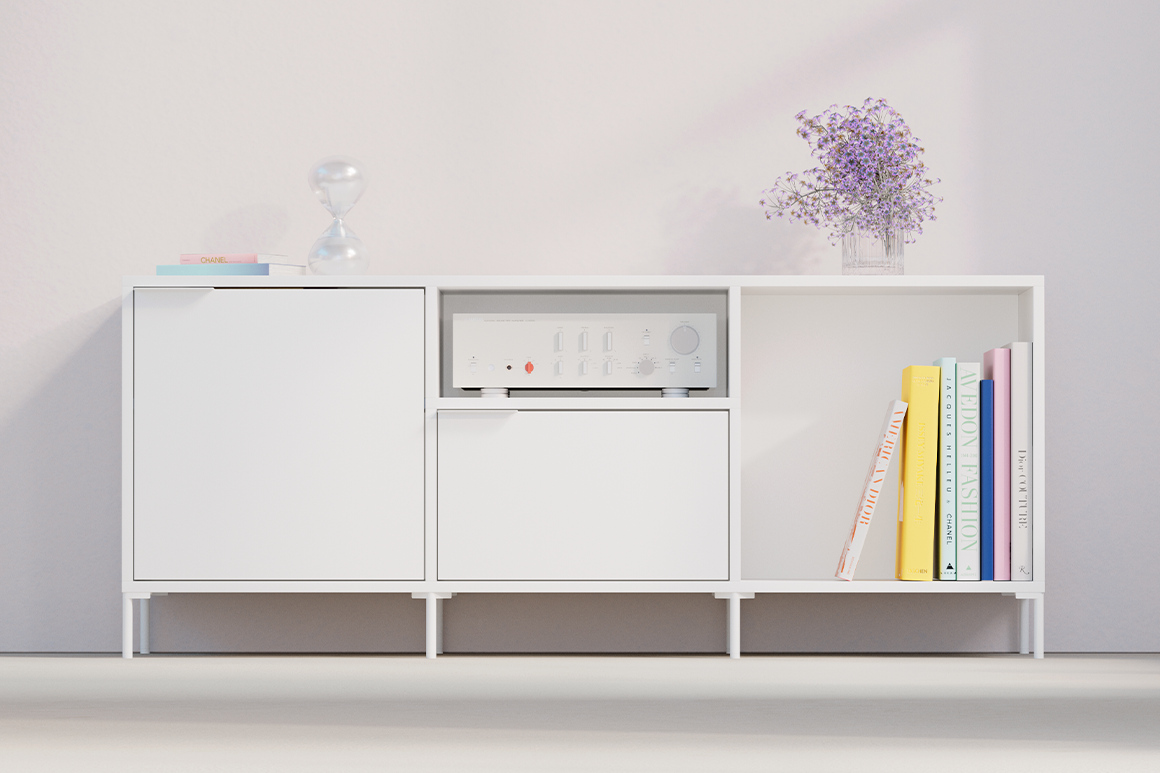 Smart Design – Segment by Segment
Tapping into years of experience, designers at Tylko have identified the six most efficient segments for a range of everyday needs – each ready to customise, tweak and transform depending on your required usage. Multi-functional and versatile, one single Type02 Sideboard can offer a home for your media station, book-shelving, vinyl storage, ceramic collection as well as optional mess-busting drawers for hiding clutter. Whether you choose to fill your room with a full-width sideboard or convert a cosy corner into a compact organisation spot, the options are infinite.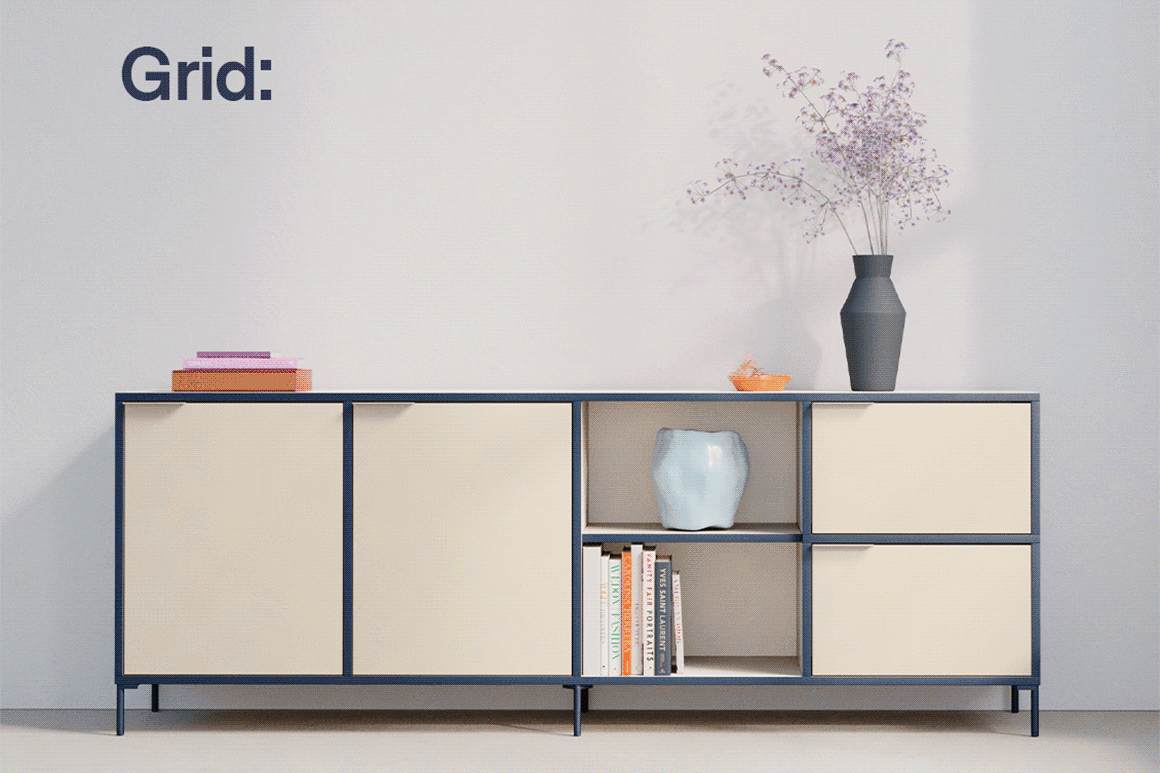 Style without Compromise
The Type02 Sideboard comes in four versatile styles: Grid, Gradient, Pattern and Frame, all adjustable in both height and length. Based on our standards of sideboard design, our engineers have defined the ideal proportions for this quartet and, thanks to clever parametric technology, these remain no matter how you choose to customise. The result? Perfect-fit furniture tailored to your space.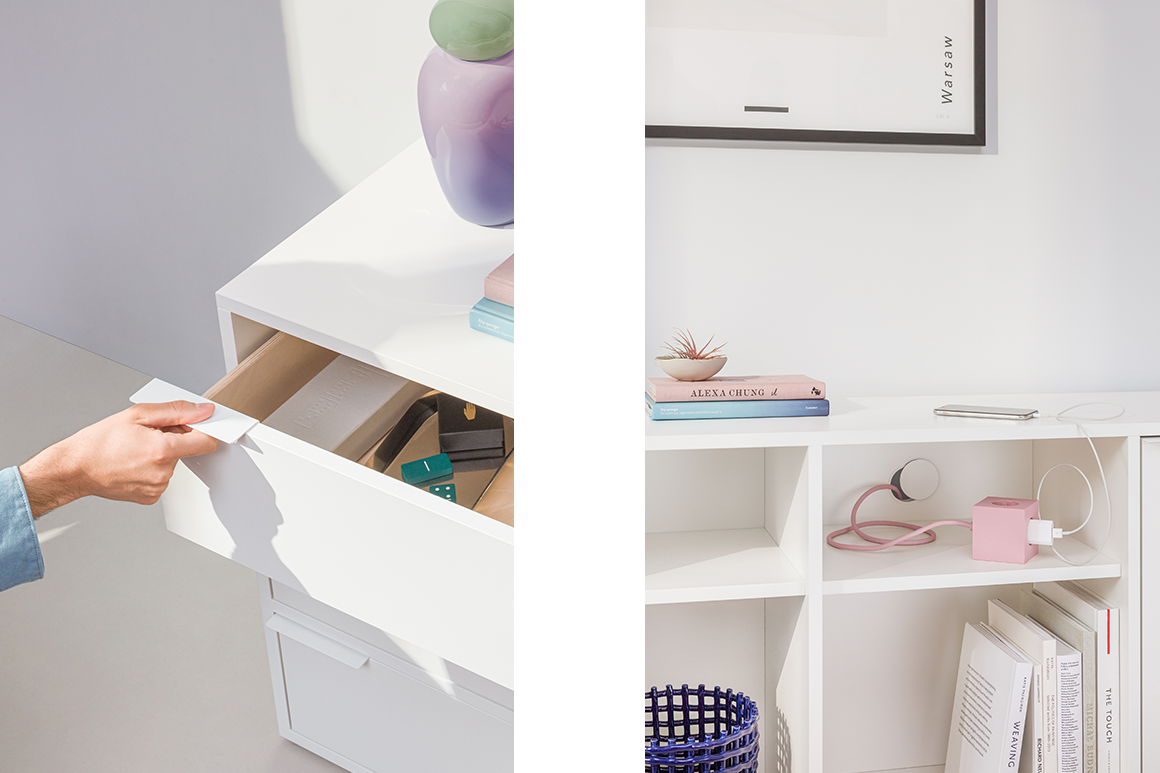 A Focus on Detail
Quiet detail with purpose sets the Type02 Sideboard apart. Standard feet can be replaced by our new steel legs in matching shades, raising the unit off the ground by up to 120 millimeters for an airy feel. Cable management holes keep unruly cables in check. Extra insert shelves manage the internal space, while full-height doors can be flipped to open left or right depending on your room. Visually striking and exceptionally useful, the Type02 Sideboard ensures that function and style are fully combined.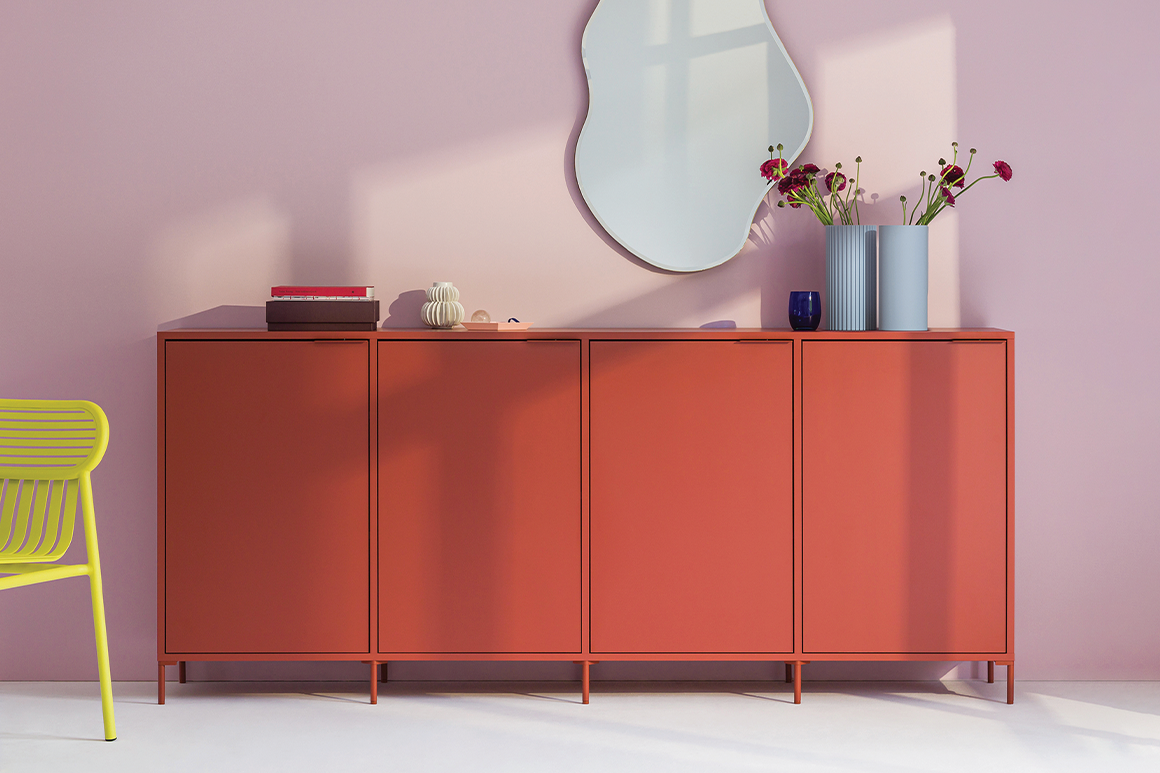 Bold by design
The Type02 remains our most experimental product line to date, balancing bold, contemporary design with true ease of use. 
Continuing this ethos, the Type02 Sideboard is all about the sum of its parts. No matter your chosen size, shape, or configuration, as with all our furniture, quality and craftsmanship shine through at every level. From our natural plywood inner drawer panels to our sophisticated wrapped edges and sleek handles – hidden but meaningful beauty comes as standard with the Type02 Sideboard.
Available in our trademark Type02 palette of White, Midnight Blue, Terracotta, and two-toned Sand & Midnight Blue, your colour choices range from playful mix and match to sophisticated solids, allowing you to stamp your personality on this individualised piece.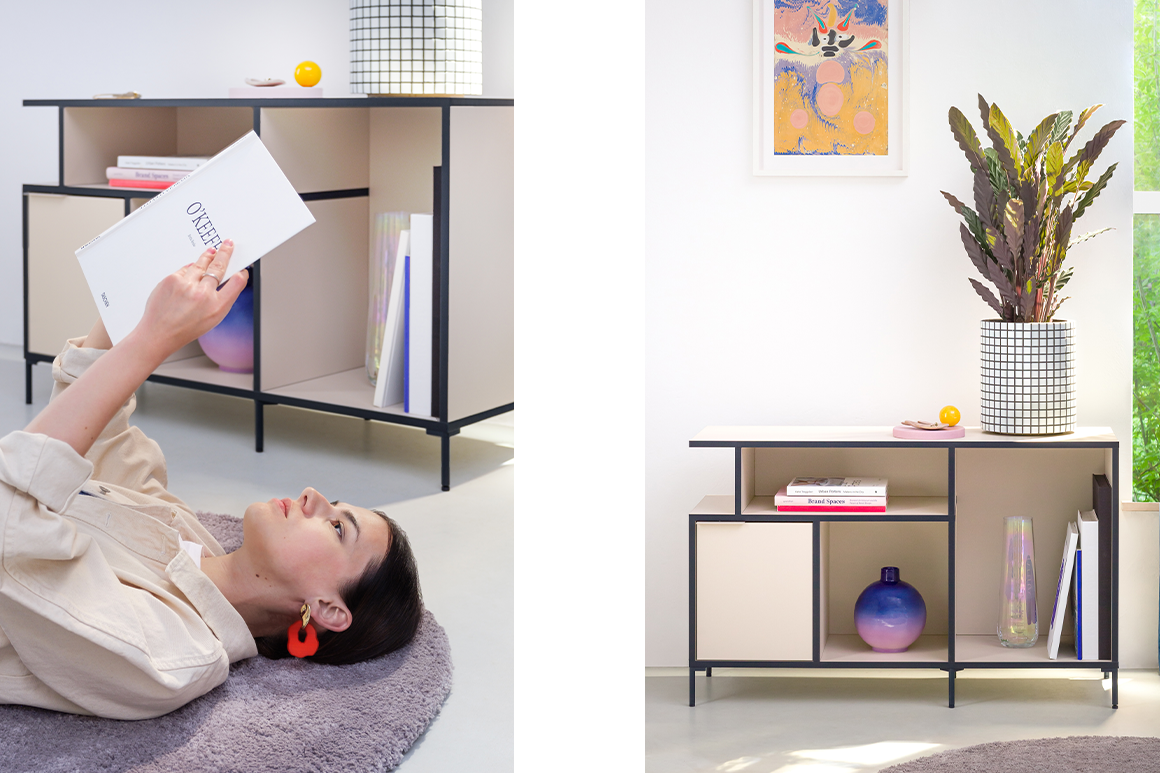 The Tylko Difference
The Type02 Sideboard comes with the same simple and seamless buying experience you'd expect from all Tylko designs, including our handy online configurator, augmented reality app, on-demand production, free delivery, easy click-in assembly and an impressive 100 Days to Fall in Love Guarantee. A fuss-free process that will transform the way you organise.
Sleek form. Smart Function. Explore the The Type02 Sideboard.