Anka Sanetra and Milena Wójcik: On Designing a Future Classic

From the first sketches to the final product, these furniture designers bring Tylko shelves to life - including our latest innovation, the Type02.
It takes a lot of team members at Tylko to bring a new product to launch, but the first step is dreaming it up. Designers Anka and Milena work together to take an idea from rough sketches to fully-functioning (and fabulous) furniture. We met with them at Tylko's HQ in Warsaw to ask how it happens.
What do you do at Tylko?
Anka: Briefly – our task is to design furniture. Everything begins with a hand drawn sketch – an idea for a piece of furniture which is then transferred into a 3D application. Here the next  stage begins – we have to anticipate how the piece could change and what its features will be. We prepare a prototype and use it to discuss structural solutions, issues concerning mechanisms or new parts. This is possible thanks to a close cooperation with the parametrics and implementation departments, and I like this moment in our work very much.
What have you been working on recently?
Milena: Very exciting things! We've been responsible for developing and implementing a whole new line – the Tylko Shelf Type02. The primary difference of the product that's visible for the customer is the material used. This line is made from particle board that allowed us to develop a very unique look – a fresh color palette and a hidden, wrapped edge of the shelves that gives them a bold, unique style.
Anka: It's worth mentioning that despite the differences one thing is constant – you can still assemble the Type02 furniture quickly and without assistance.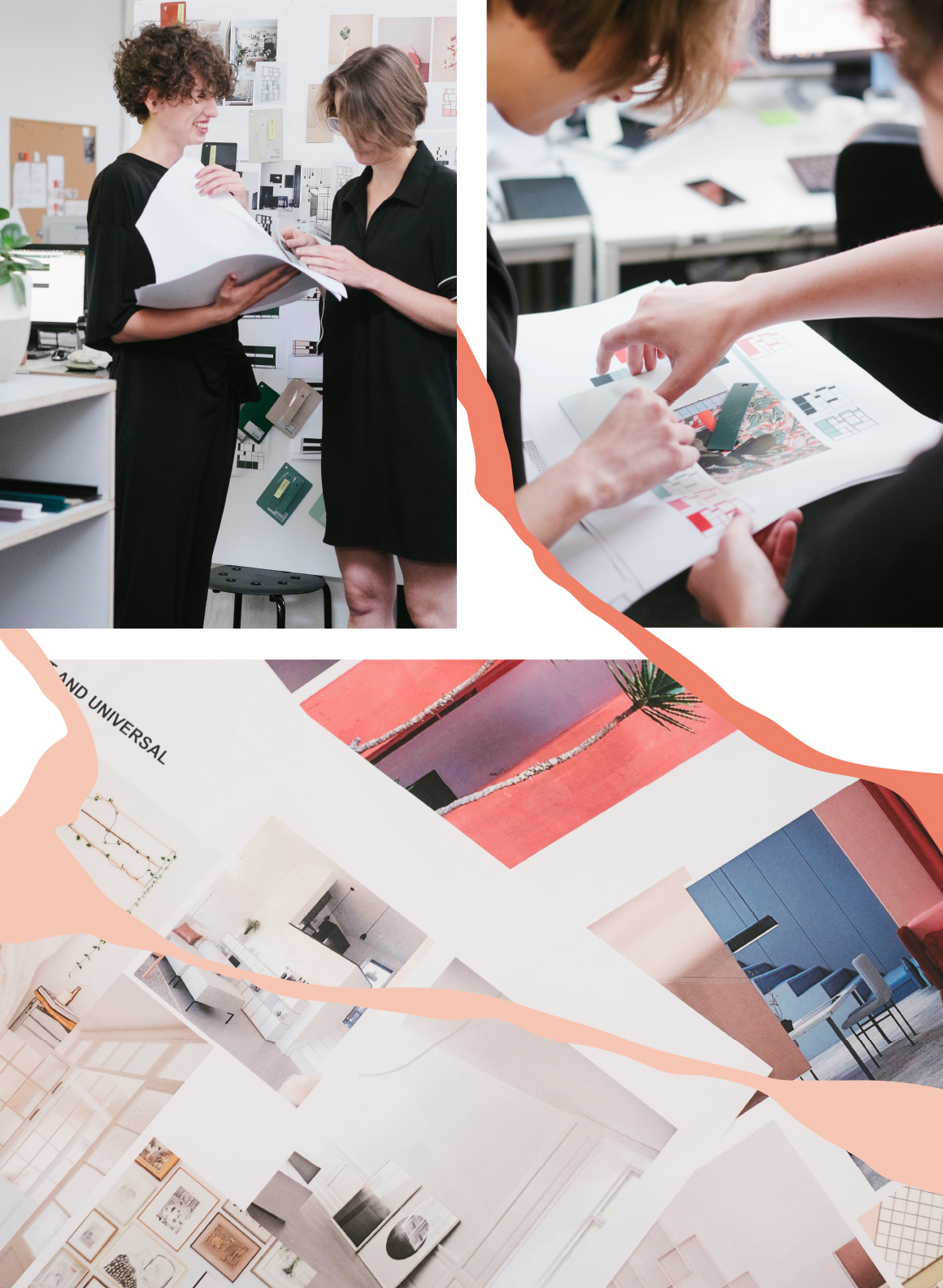 What's the story behind the new color palette?

Anka: The Type02 color collection includes monotone colours like White, Midnight Blue or Terracotta as well as beautiful and fun colour mixes – Mint with Forest Green edge and Sand with Midnight Blue. All this is a result of our in-depth trend analysis – what's hot on the market in architecture and design – but also fashion or art. We also look at what's happening at the design fairs. And of course we take our customers' feedback into consideration and think about what they might look for in the future.
Milena: You'd think that color choice would be a simple task, but in reality it's one of the longest processes. We have to consider the possibility of color mixing, available materials,  and the protective layers such as laminate, which always change the shade a bit. We also think of more functional aspects such as the role that piece of furniture will serve and if the colors work with it.
What is your favorite color in the new line?
Anka: Definitely Midnight Blue! It looks great on a big shelf, and I love how the tone changes from this very deep, dark blue to a rich navy when the light shines on it.
Milena: My original favorite unfortunately didn't make the final cut for production – but I like the terracotta one very much! Trendy and classy.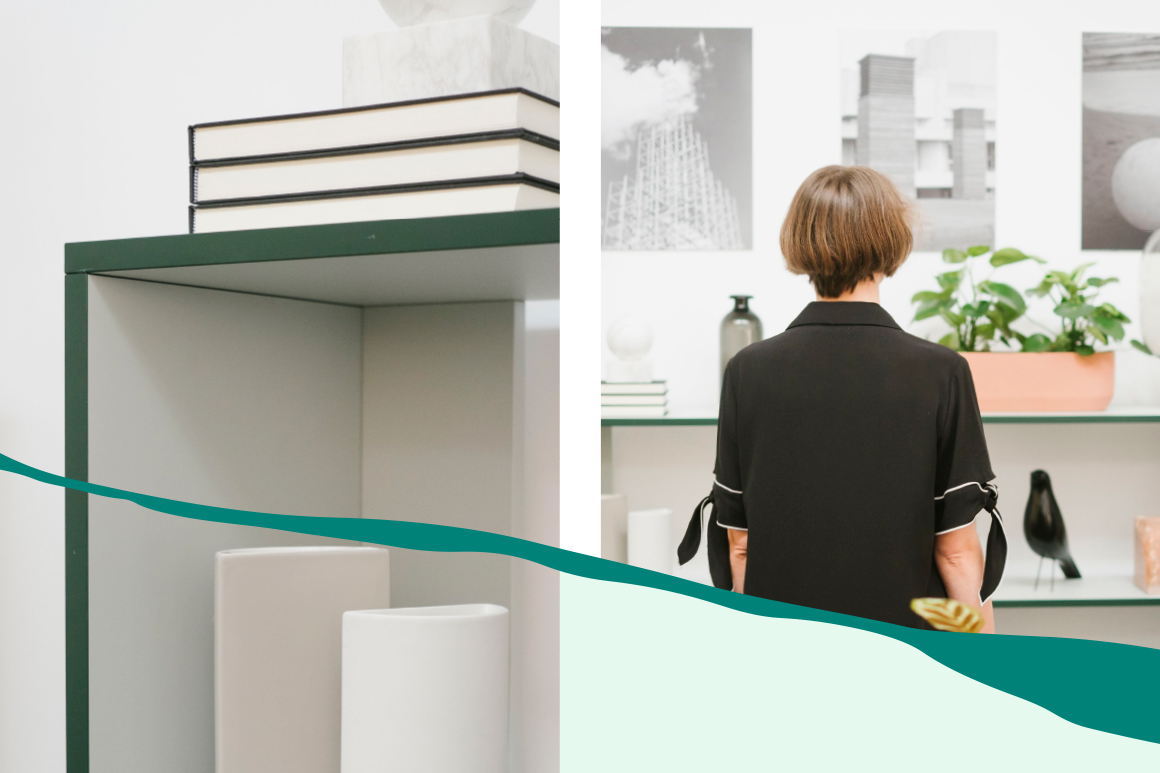 Who were you thinking about when designing it?

Anka: I thought about people who like to express their style and personality in their interiors – customers with brave ideas and open minds who appreciate good design and the great concept that goes behind it. I think there is a real shortage of well-designed, timeless furniture that offers interesting color options and unique finishes that won't go out of style in few months.
Milena: It also depends on the customers' expectations and needs. You can pick a classic white shelf that will blend nicely into your wall and style it to your taste or pick something bolder that will become that one special statement piece in your home.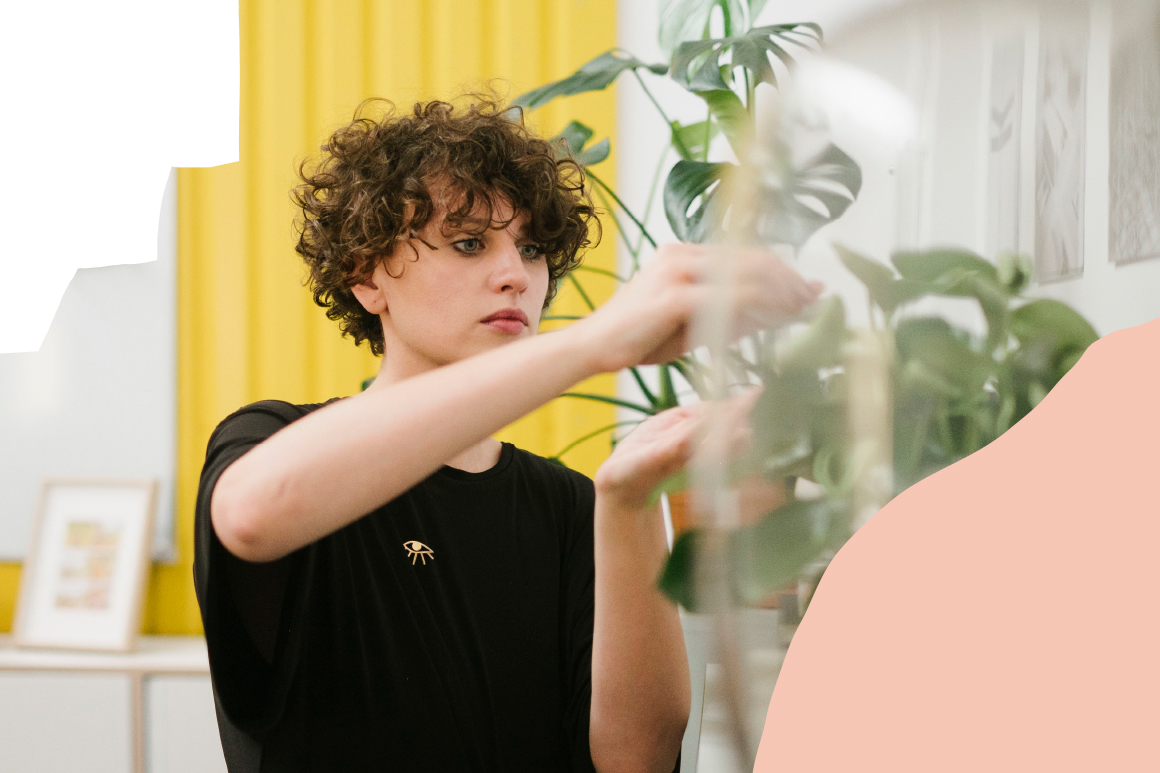 How do you know when a product is designed well?
Anka: Well-designed to us means functional and safe. But I think the best test is the market reaction – that's the best verification. I wouldn't like to do it just for me – it wouldn't make sense, which is why I think it's important to work in harmony with other areas of the team, like marketing.
Milena: I also feel the most satisfaction when a product sells well, because it means that it's appreciated and good at what it does. It responds to the needs of our target group and meets the expectations by being used.
To wrap up, can you describe the new Tylko Type02 in three words?
Anka: Color, material, quality.